 Buying a used car need not be such a nerve-wracking affair – now we are not denying there isn't a fair share of less than great examples on sale and the odd unscrupulous dealer or private seller.
Nevertheless, the majority of used cars are normally in decent condition for their age, simply because used car dealers themselves will not accept a car that is too rough a condition because it's not cost-efficient to repair all problems to a satisfactory state and still make money off selling the car.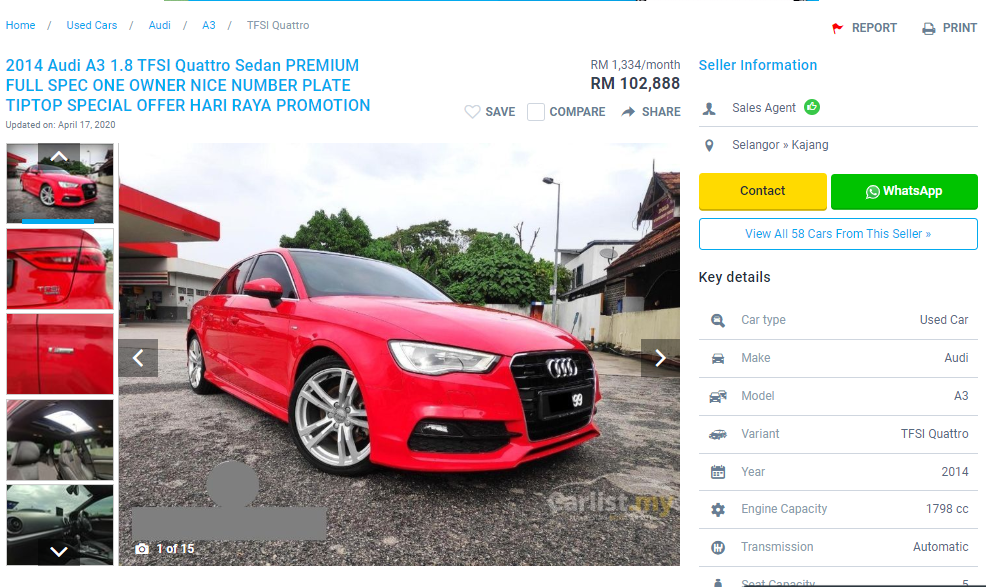 However, we do stress that it is paramount to do your homework and due diligence prior to buying a used car – as it's always better to be safe than sorry. We have covered these topics in detail but what if you have already bought a used car or in the final stages of purchasing a used car, well, here's a shortlist of five things you can do to make sure you covered your bases and can enjoy a car that feels almost as good as new.
This list should be relevant to most used cars, anywhere from 5-15 years old. You can follow our checklist in the order that we have presented it.
1. Get it up on a hoist
The chances are that 99 percent of buyers would not have got their used car up on a hoist before purchasing it. So if you haven't, don't wait too long after taking ownership of your car to get it on a vehicle hoist and get a clear look under the car.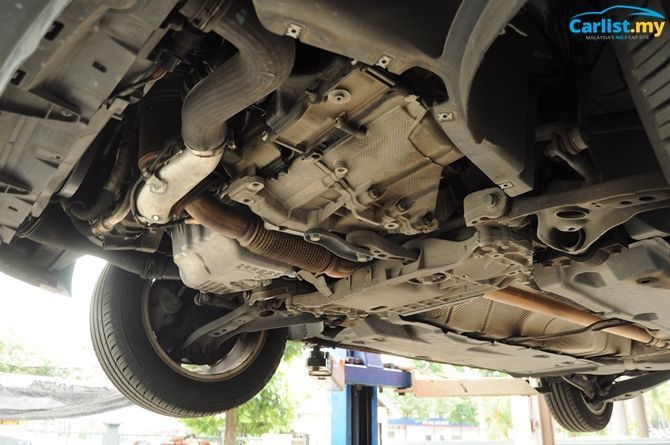 This will allow you to have a close look at the suspension, transmission, brake system, exhaust, and fuel delivery systems. It is also an opportune time to spot oil leaks and sort them out. And while you're there, replace worn-out brake pads and even change suspension parts that might be on their way out. This way, you can rest assured everything under you – the major mechanical bits – are all working fine.
2. Get a diagnostics done
Regardless if you have done a thorough diagnostics prior to buying your used car. There is no harm in conducting a diagnostics check-up, say a month or two after owning your car. Think of it as a simple check-up at the doctors. Conducting a diagnostics at your chosen mechanic/specialist workshop frequently, helps you detect problems ahead of time, which normally gives you more options to repair and/or remedy the problem.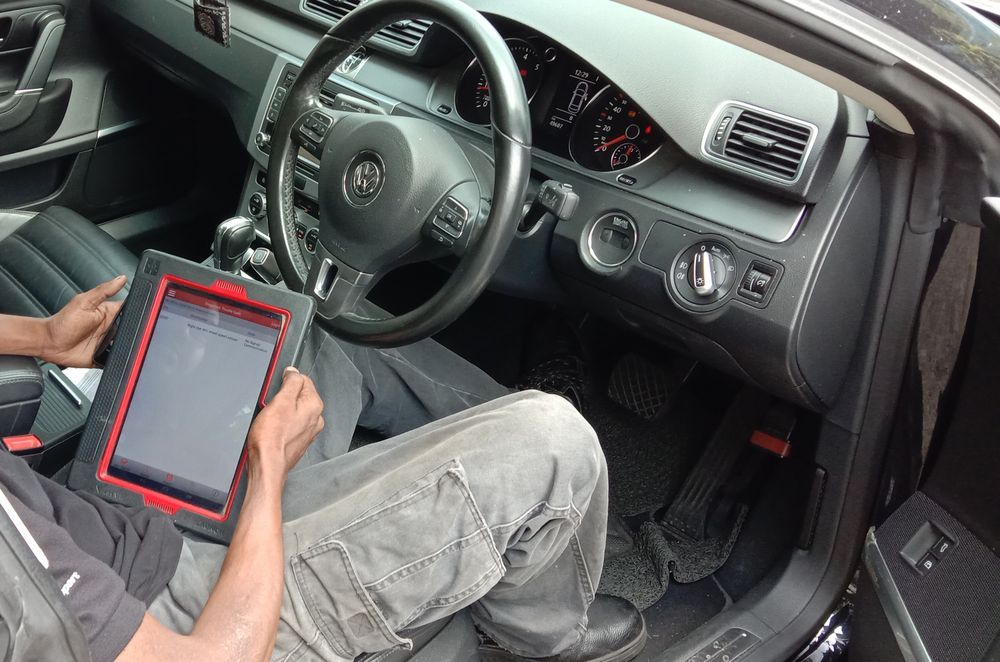 In many cases, frequent diagnostics allows us to check on recurring error messages/fault codes before those components fail completely and cause bigger issues. Hence, if the same sensor has triggered a fault code repeatedly over two different diagnostics sessions, it is a good idea to start looking at the symptoms of failure, what can go wrong if the part fails completely, and the best time to replace it. This also helps you plan your finances for repairs down the line. This may not be as important for simpler cars but is a good practice for owners of premium or performance cars which normally have systems that are more complex.
3. Get it serviced
This is perhaps the most important step in making sure your car is in tip-top shape. Some used cars might have been serviced prior to the sale but there is no harm in changing all the major fluids after you have taken possession of your car. Get your engine oil and engine oil filter replaced, check the brake fluid, transmission oil, and power steering fluid, and renew your radiator coolant. Replacing the spark plugs (if due) also goes a long way.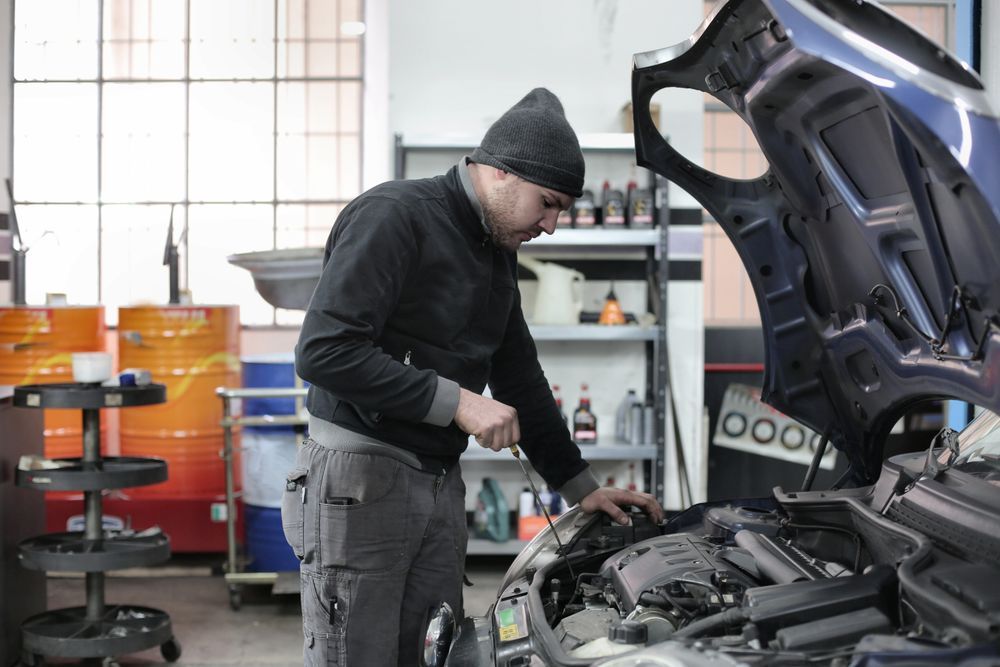 Image credit: Andrea Piacquadio from Pexels
Also, it's not a bad time to check on the car battery's health, engine mounts, and replace the engine's accessory belts if required. These items don't cost much to replace but can cause a world of trouble if they suddenly malfunction while on an outstation journey.
4. Get a wheel alignment service done
Now if you already got the first three items checked off – the next thing to do is a proper wheel rotation and alignment service. This will allow you to ascertain the health of your tyres and ensure the toe, camber, and caster settings of your vehicle are good so it steers true drives great.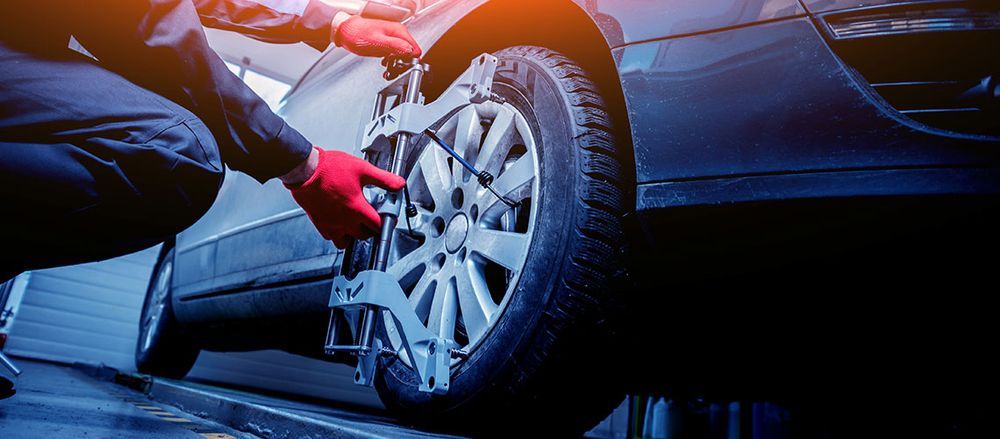 Image credit: NRMA Australia
Wheel alignment can have a substantial effect on how the car feels so don't overlook it. It is highly recommended that you get a wheel rotation and alignment service done every 6 months/10,000 km. Wheel alignment and rotation also helps prolong the life of your tyres.
5. Get it cleaned… really clean!
Now that you have your car running good and driving great, it's time to make sure it is presented well. And of course, this is probably the most fun part. If the budget allows, get your car to a proper detailer so they can give your car a proper cleaning operation. Typically, this involves getting your car polished, waxed, and protected on the outside, and cleaned using a variety of methods on the inside.
With detailing packages averaging just over RM150, and running into the thousands depending on who you ask – do your research and get a package that suits your budget best. Remember, you normally get what you pay for – because you're not just paying for water and soap, but the skill and technique of the detailer. Or if you prefer, look up videos on Youtube on how you can learn simple steps to detailing your own car, because no one loves your car as much as you.
Now that your checklist is complete, you should have a used car that looks, sounds, and goes the way it should, and with careful TLC along the way, should provide you with a worry-free and enjoyable ownership experience.
---
---
---
---
Comments