VIDEO: New James Bond Trailer Reveals A Lot More Aston Martin DB10 Action
Insights Following a very enticing but largely ambiguous first teaser, the 24th James Bond film, called Spectre, now has more of its plot and characters revealed with the second trailer. However, we are most grateful for the extended look Bond's new Aston Martin DB10.
We've seen it on some amateur footage during the filming stint in Rome, and even a behind-the-scenes look at the production team filming those very scenes, but those still left us wanting a more detailed, more thrilling look at the car. And that's what we have now.
The new trailer is masterfully done, revealing just right amount of story without sullying the experience when we do catch the full movie later this year. We see Bond in Mexico City, meeting old enemies, and more intrigue than the usual fare.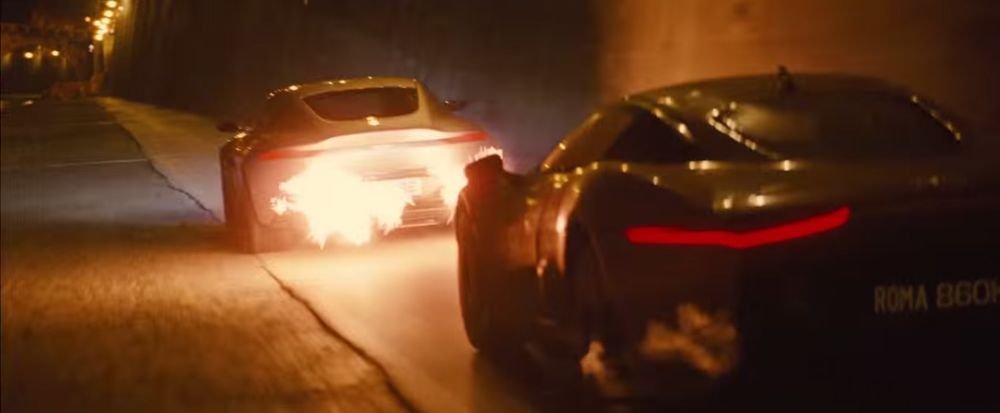 Back to the car, we see a lot of it. A number of jumps and customary chase scenes involving a baddie in a Jaguar C-X75. Also, the in-movie reveal with Q explaining to James – "0-60 in 3.2 seconds. A few little tricks up her sleeve."
Tricks; including what looks to be either a rear-facing flame thrower, or even cooler, an afterburner to get out of those tight spots quickly. Very Batmobile-like. Without falling back into the gadget-fest that pre-Casino Royale Bond cars were known for, this new Aston Martin looks to strike the right balance. As we've said before, we can't wait.
---
---
---
---
Comments