Volkswagen Breaks The Electric Car Record At Goodwood
Auto News The Volkswagen I.D. R Pikes Peak has wrapped up its latest record, setting a new benchmark time for electric cars of 43.86 seconds at the Goodwood Festival of Speed 2018.
Following his record-breaking feat at the legendary Pikes Peak International Hill Climb just three weeks ago, driver Romain Dumas and the Volkswagen I.D. R Pikes Peak beat the previous fastest hillclimb time for electric cars, which has stood since 2013 by 3.48 seconds. According to the organizers, this is also the third fastest ever time to complete the 1.86-kilometre hillclimb.
Dumas set the official record during the 'Timed Shootout Finals' on a hotter Sunday. The video above captures his qualifying run on a Saturday, setting an unofficial time of 43.05 seconds, which is also the weekend's fastest time.

The all-time record still belongs to the McLaren-Mercedes MP4/13 Formula 1 driven by Nick Heidfeld in 1999, who completed the 1.86-kilometre route in 41.6 seconds. This record time is also unbeatable as organizers have since disallowed timed shootouts for Formula 1 machines on the reason of safety.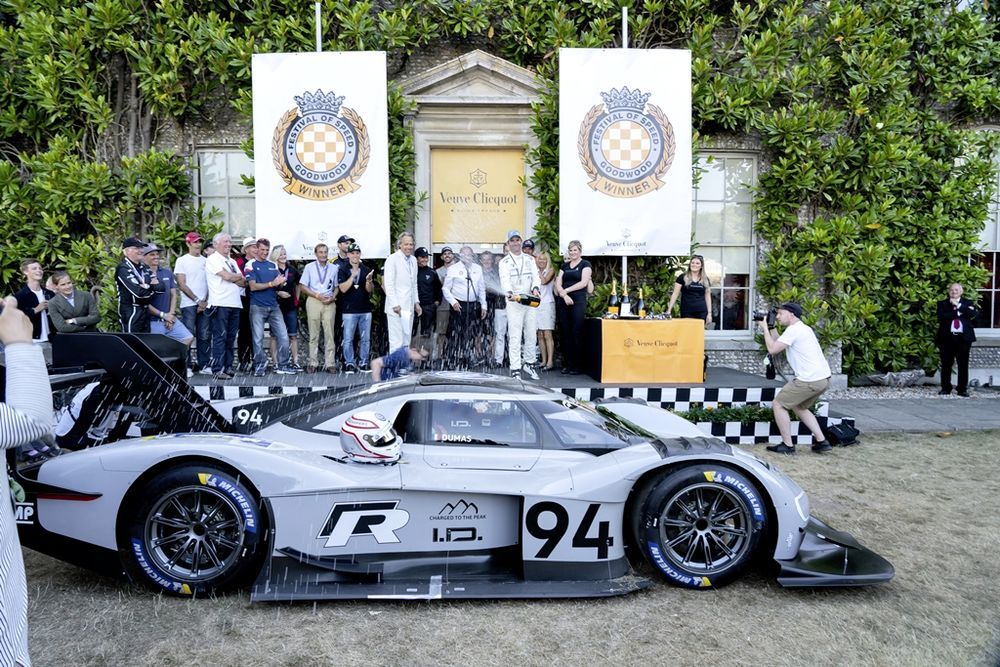 "The I.D. R Pikes Peak has once again proven emphatically that it is a fantastic ambassador for our fully-electric I.D. family," said Dr Herbert Diess, the Chairman of the Board of Management of Volkswagen AG. "I would like to thank the whole team. After the great success on Pikes Peak, at Goodwood, we have shown once again how impressive the performance of an electric racing car can be. That is a very good preparation for our great electric car offensive which is starting next year."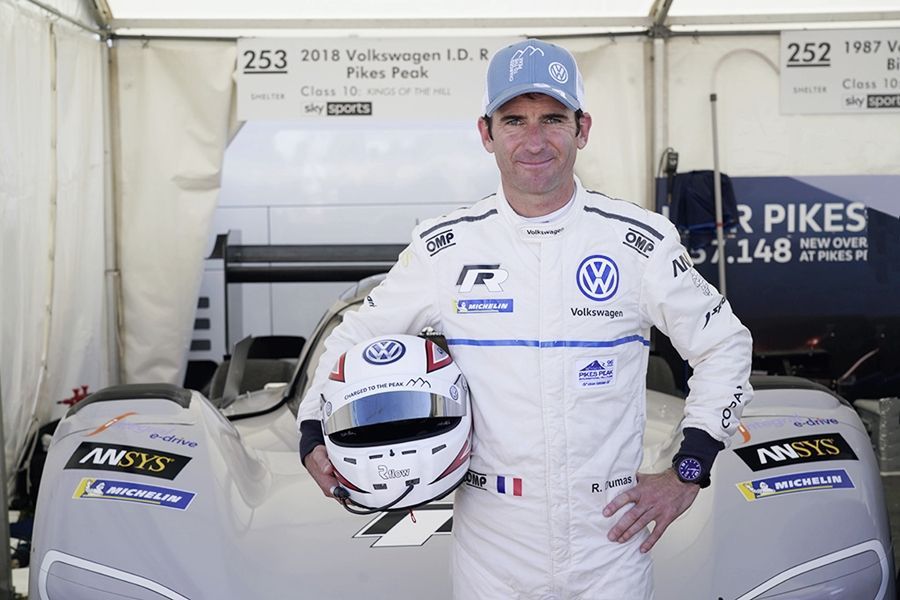 Driver Romain Dumas, a veteran in endurance racing as well as the Pikes Peak hillclimb, was delighted: "Goodwood is an absolutely fantastic event and I am more than happy that we won in front of such a great crowd of motorsport enthusiasts," said the 40-year-old after his latest record-breaking drive.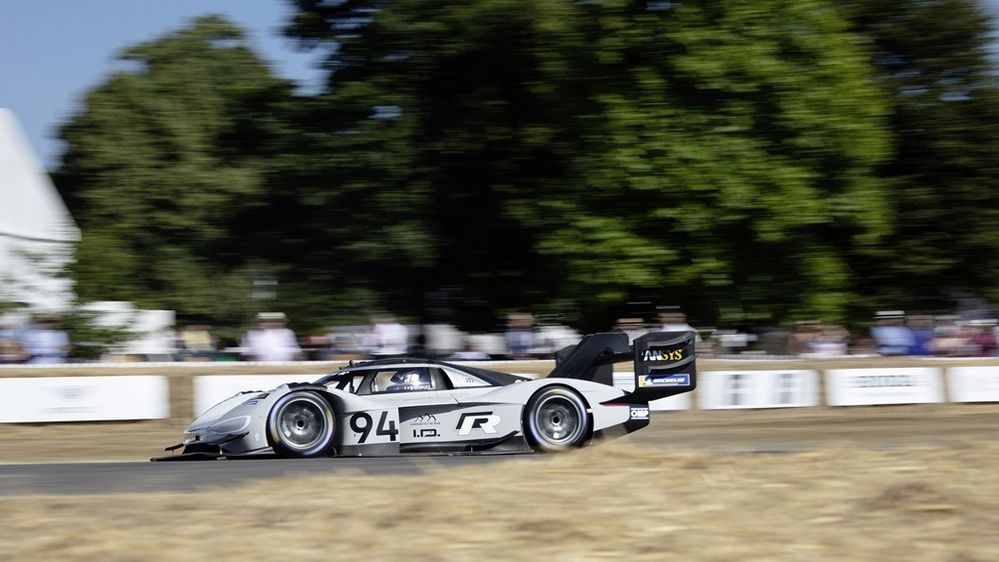 "The hill climb track is short but often dirty and therefore you should definitely not underestimate it. In any case, it is a great honour to drive here at Goodwood. You meet so many fantastic drivers, and the cars and motorcycles here span a century of motorsport. It is one of a kind."
Romain Dumas also expressed his interest to return next year to better his record time with a better setup to the I.D. R Pikes Peak machine.
---
---
---
---
Comments