 Pada 5 Ogos lalu, Proton telah melancarkan model facelift baharu Proton Persona 2022 seiring dengan pelancaran Iriz Active baharu. Jom kita tengok sikit beza antara Persona 2022 yang paling terbaru dengan Persona yang lama.
---
2022 Proton Persona vs 2016 Proton Persona
Sebelum kita pergi lebih mendalam tentang Proton Persona, mari kita lihat terlebih dahulu sejarah pengeluaran Proton Persona ini.

Generasi Pertama
Tahukah anda, generasi pertama Persona (C90) merupakan Proton Wira? Betul! Tetapi ianya digunakan pada model export Proton Wira sahaja. Penggunan nama 'Proton Persona' pertama kali digunakan pada November 1993 di pasaran British yang turut disertai dengan model 3 pintu Persona Compact (Satria), dan model 2 pintu Persona Coupé (Putra).

Generasi Kedua
Generasi kedua Proton Persona (CM) yang dilancarkan pada 15 Ogos 2007 merupakan model pertama Proton yang menggunakan nama 'Persona' bagi pasaran negara sendiri. Persona (CM) dibina berasaskan pelantar Proton Gen-2 yang dipanjangkan, dan dijual sebagai pelengkap sedan bagi model hatchback Gen-2.

Generasi Ketiga
Proton Persona generasi ketiga (BH) dilancarkan pada Ogos 2016. Ia dibina berasaskan pelantar Proton Iriz yang dipanjangkan dan berkongsi enjin 1.6-litre VVT dan struktur asas yang sama seperti Iriz, tetapi bahagian luarannya direka semula bagi memberikan persona yang tersendiri.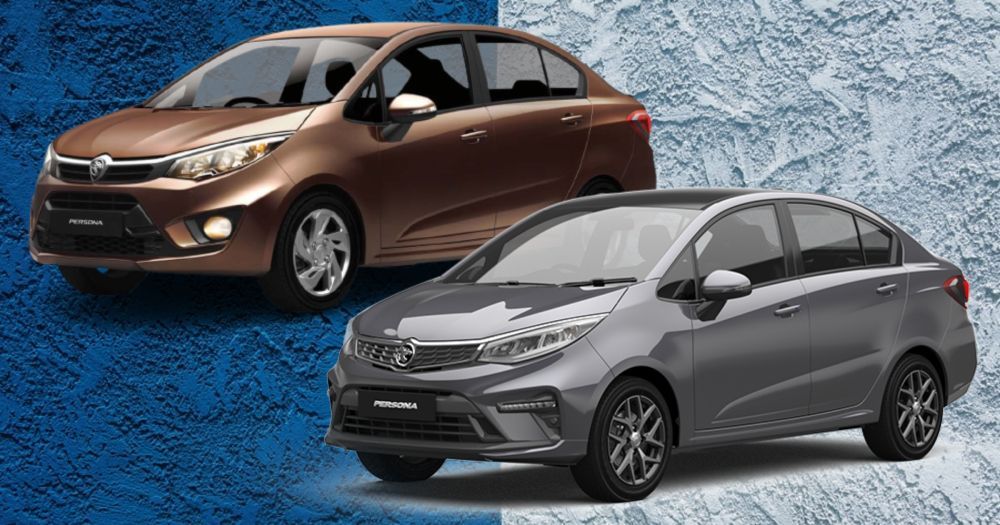 Berdasarkan sejarah di atas, kami akan membuat perbezaan antara model Persona (BH) 2016 dengan Persona 2022 memandangkan kedua-duanya menggunakan pelantar yang sama, iaitu Proton Iriz.
Exterior
2022 Proton Persona
Reka bentuk baharu gril bercorak Infinite Weave dan Ethereal Bow
Logo Proton bulat
Lampu hadapan LED
Lampu nyalaan siang (DRL)
Lampu gabungan belakang baharu
Rim aloi 6 jejari berkembar bersaiz 16-inci

2016 Proton Persona
Logo 3D lama Proton
Lampu hadapan halogen
Lampu kabus
Rim aloi 15 inci
Interior

2022 Proton Persona
Paparan unit infotainment 8-inci terapung dengan fungsi arahan suara Hi Proton! yang mampu mengawal penyaman udara dan tingkap sebelah pemandu
Rekaan corong penyaman udara di bawah skrin infotainment
Kawalan penyaman udara digital
Konsol tengah direka semula
Upholsteri balutan kulit berwarna coklat seakan Proton X70
6 slot USB
Papan pemuka serba hitam

2016 Proton Persona
Upholsteri balutan kulit berwarna hitam
Papan pemuka dwi-tona
Rekaan corong penyaman udara di tepi paparan infotainment
Kawalan penyaman udara manual
2 slot pengecas USB
Ciri Keselamatan
2022 Proton Persona
Kamera dan sensor parkir (bantuan visual dan audio)
Mod ECO
5 bintang ASEAN NCAP
Struktur badan yang diperkuat menggunakan keluli Hot Press Formed (HPF) steel
Kawalan Stabiliti Elektronik (ESC)
Sistem Kawalan Traksi (TCS)
Bantuan Pegun Bukit (HHA)
ABS
EBD
Brake Assist
Reverse camera

2016 Proton Persona
Sistem kawalan kestabilan kenderaan (VSC),
Bantuan Mula Mendaki (HHA),
Cagak tempat duduk kanak-kanak ISOFIX
ABS
Reverse camera
EBD
Brake Assist
5 bintang ASEAN NCAP
Enjin dan Prestasi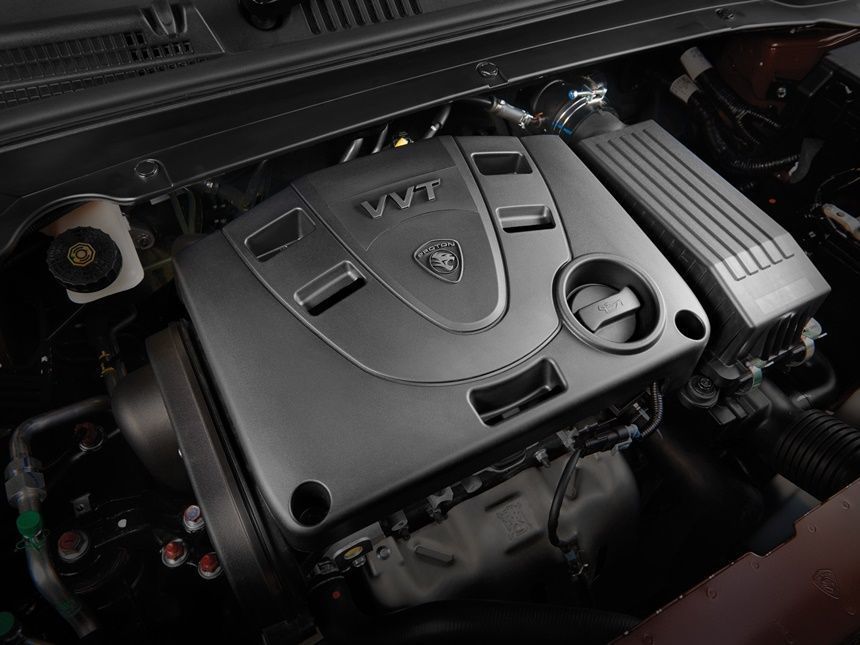 Sama sahaja, model facelift sahaja
Model facelift 2022 ini tidak menawarkan transmisi manual seperti model 2016 terdahulu.
Menghasilkan 109 PS dan 150 Nm tork.
Harga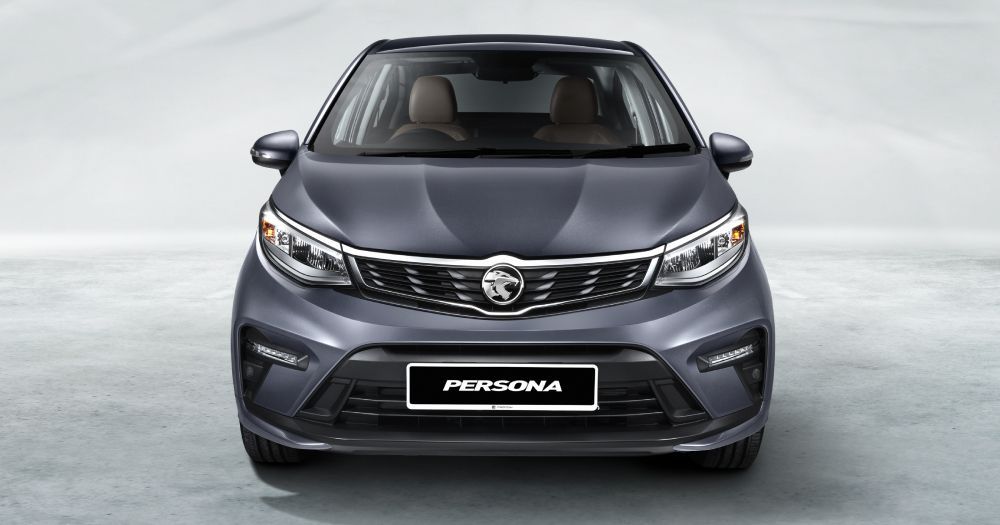 2022 Proton Persona
Persona 1.6L Standard CVT - RM45,200
Persona 1.6L Eexcutive CVT - RM50,100
Persona 1.6L Premium CVT - RM55,800

2016 Proton Persona
Proton Persona 1.6 Standard (Manual) - RM46,350 (solid), RM46,800 (metallic)
Proton Persona 1.6 Standard (Auto CVT) - RM49,350 (solid), RM49,800 (metallic)
Proton Persona 1.6 Executive (Auto CVT) - RM55,350 (solid), RM55,800 (metallic)
Proton Persona 1.6 Premium (Auto CVT) - RM59,350 (solid), RM59,800 (metallic) + bodykit RM1,000
Tidak dinafikan, Persona 2022 ternyata tampak jauh lebih baik berbanding pada kali pertama model Iriz sedan ini dilancarkan pada 2016 lalu. Harganya juga kini lebih murah berbanding kali pertama ia diperkenalkan dahulu. Namun sekiranya anda sedang mencari kereta terpakai seperti Persona 2016, ianya masih lagi dilihat sebagai pilihan yang baik dengan harga dalam lingkungan RM30,000.
Sebagai pembeli atau pengguna kereta, adakah anda berpuas hati dengan segala penambahbaikan yang diterima pada Persona 2022 ini jika nak dibandingkan dengan model Persona 2016?


For more latest car news, reviews, car buying guides and videos visit us at Carlist.my Auto News.
Check out all the best new & used car deals in Malaysia at Carlist.my.
Sell your car fast with the best offer? Visit us at CarlistBid.my.
Get the latest new car promotions at New Car website now.
---
---
---
---
Comments