Behold, The 2022 Civic Type R Has Surfaced
Auto News Another day, another Honda stealing the limelight, this time, however, it's the 2022 Civic Type R, a car that everyone has been waiting for!
---
When Honda launched the latest generation Honda Civic earlier this year, it was only natural that H fans would ask them when the new Civic Type R would arrive?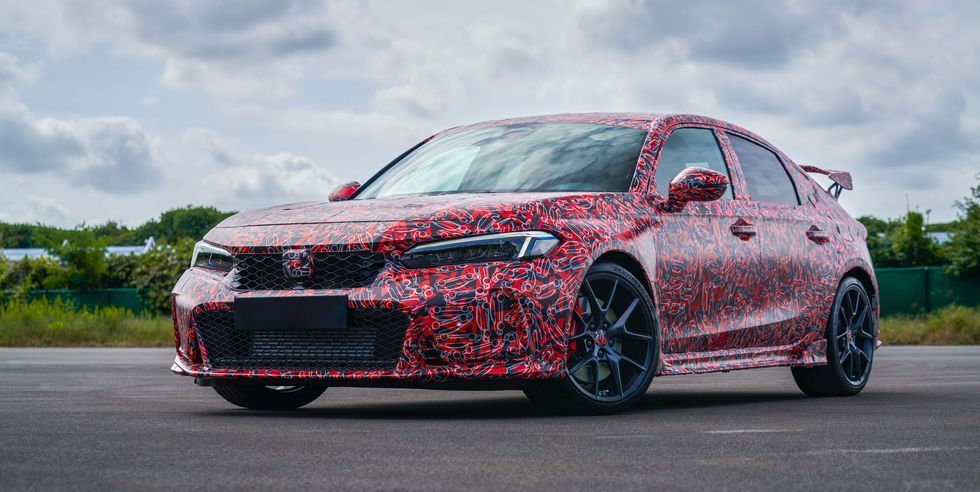 Well, Honda has just released photos of the 2022 Honda Civic Type R prototype, albeit still wrapped in camo. The reason for this is because the car is still being tested, and it's likely that the new Honda Civic Type R will be the last Civic Type R to run on pure ICE as Honda has committed to electrifying its newer cars with a goal to have 80 percent of them electrified by 2035.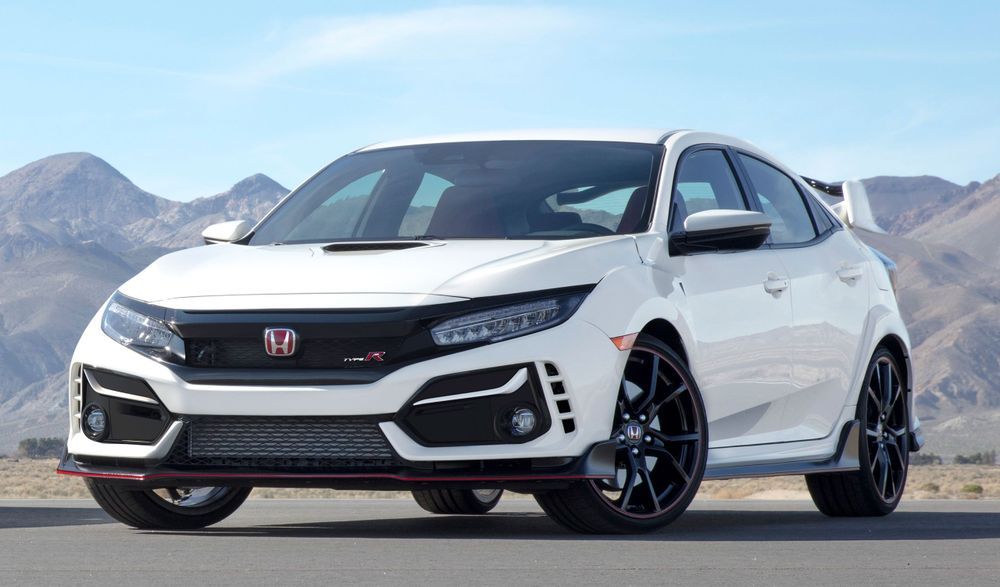 The last Honda Civic Type R was a hot-hatch with a very aggressive style. It had lots of air vents, angular body lines, and lots of air fins everywhere that definitely gave it presence.
This time, however, the Type R seems to appear a little more mature - neat and clean if you must. This is no surprise as the latest Honda Civics also took this direction, but despite its grown-up styling, Honda has still managed to make the Type R look sporty by adding typical Type R touches such as that big wing in the rear.
Although covered in camo stickers, we still get a little peek of the new front bumper, which seems to have a more prominent grille than the ordinary run-off-the-mill Civics. The wheels seem to be similar to the Civic Type R FK8, this time however accompanied by Brembo brakes and Michelin tires.
At the rear, the most obvious feature we can see is that big spoiler and three exhaust holes in the middle of the car. The old Civic Type R's standard exhaust sound was too subtle, so we expect this new version to sound louder.
Honda has yet to reveal anything about the 2022 Honda Civic Type R's engine, but it's likely that it will use the current Type R engine with tweaks here and there to increase its performance. If you're unfamiliar with the engine, we're talking about the 2.0-litre 4-cylinder VTEC turbo, coded K20C1, that produces 310 PS and 400 Nm.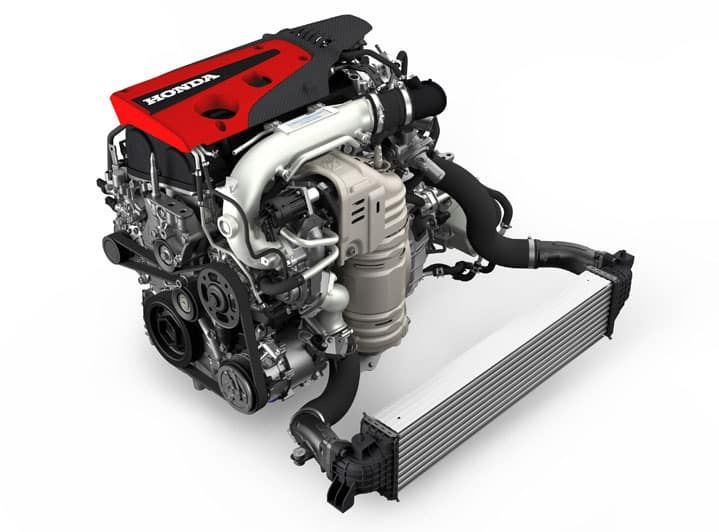 The engine already has good amounts of power and will set a pretty good foundation for the 2022 Type R. Honda has already confirmed that it will come with a six-speed manual, but they are being pretty tight-lipped about the availability of an optional dual-clutch automatic transmission.
The 2022 Civic Type R should also be a front-wheel-drive vehicle and not an all-wheel-drive car, as it would totally go against years of Type R tradition of it being a front-wheel-drive vehicle that feels like a rear-wheel car.
---
---
---
---
Comments