Mitsubishi's All-New 2022 Outlander Turns Up The Heat (Finally)
Auto News Fancy a guess at how long production on the current 3rd-generation Outlander has been chugging along? Wrong/Correct! 9 years is the answer.
---
There aren't that many passenger vehicles, particularly in the highly competitive SUV space, that have been left out in the field as long as this has. It's a shame Mitsubishi couldn't deliver on a worthy ground-up successor sooner, but it was fairly lucky how consistently the ageing 7-seater kept performing next to its younger, more advanced competitors.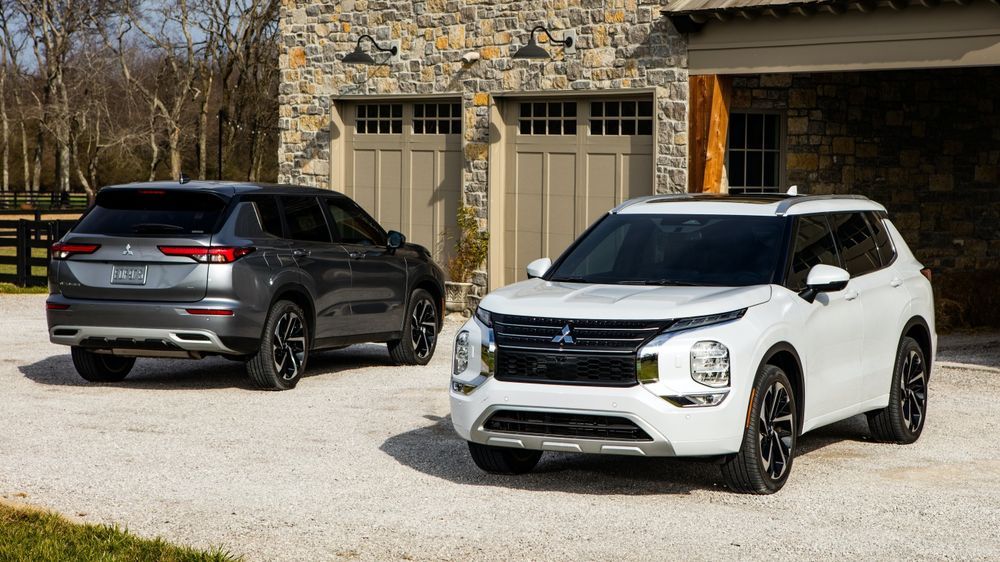 Then again, with many of its staple models now axed from the line-up entirely, there aren't too many other stablemates to get in the Outlander's way. In any case, this all-new 4th-generation version looks to be very promising, adopting a very sleek approach to its exterior and interior both, as if it were actively trying to shed any memory of its former self.
Those following the Mitsubishi journey for the past few years know it to be peppered with periods of uncertainty even after it came under the wing of the Renault-Nissan Alliance. It was during this period that it openly and aggressively shifted its focus to SUVs.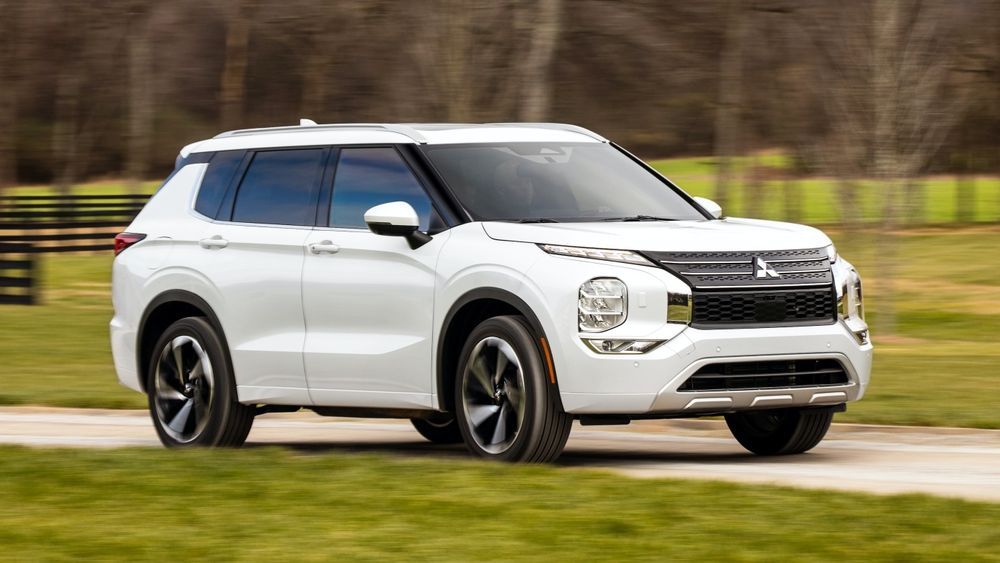 We're glad to find out that this isn't merely a heavy revision of the outgoing model either. The 4th-gen Outlander sits on the newer (but almost as old) CMF-C/D platform shared with the latest Nissan Rogue (X-Trail) that's constructed with high tensile steel. This boost in structural rigidity not only means increased safety but allows strategic use of lightweight material which improves weight distribution and fuel economy.
In 2019, the company brought the Engelberg Tourer Concept to the Geneva Motor Show, and just shy of two years later, it's pretty obvious how much design inspiration this all-new Outlander takes from it. Upfront, the distinct Dynamic Shield corporate face opens up first impressions boldly and is capped off by a very nicely integrated clamshell bonnet.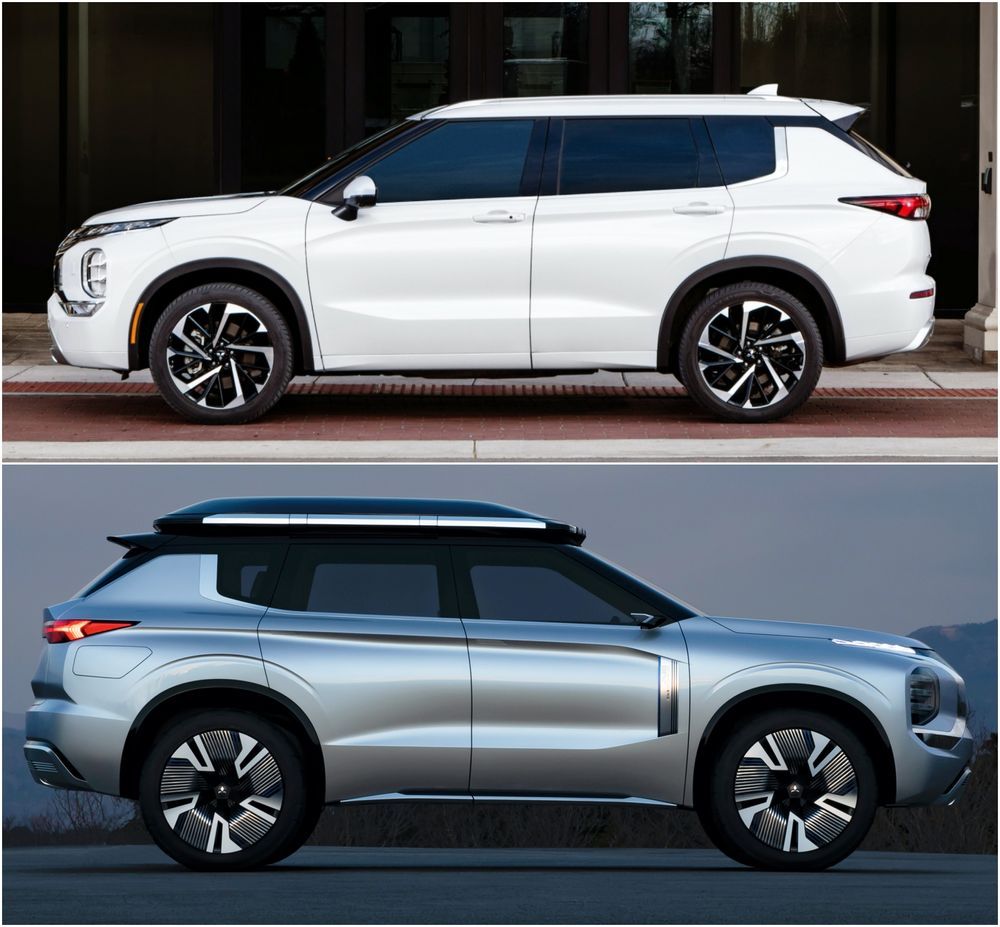 Though Hyundai is also attempting to incorporate split format headlight and daytime running light (DLR) housings such as on the Santa Fe, the ones worn by the Mitsubishi are much better executed. The low/high beam LED cluster is large and located midway up the fascia where it might have maximum beam radius and uniformity whereas the DRLs are placed at the very top and can be as thin and squinty as it wants to be.
The Outlander's side profile is more understated but sticks to the classic two-box SUV shape. However, that sense of weight and girth is hidden somewhat thanks to an A-pillar that's obscured by its black finish, giving the glasshouse a sort of wraparound visor quality, especially against a white body colour.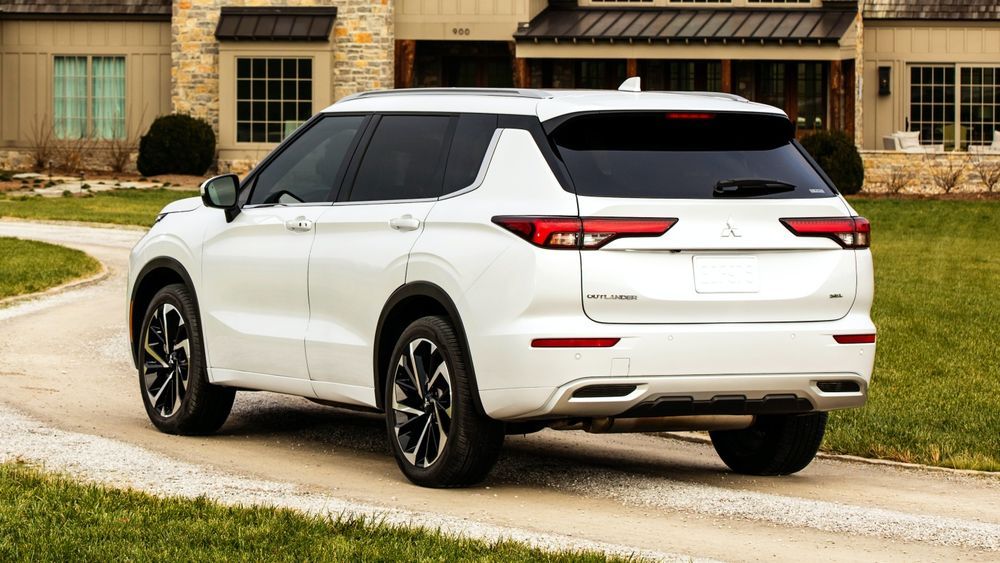 The minimal amount of dark body cladding around the wheel arches is very much appreciated, preserving the Outlander's praiseworthy aesthetics, and frames the new 20-inch alloys quite nicely. At the rear, the 'floating roof' effect is further underlined by black accents that visually separate the roof from the rear-most upright pillar. Its tail lamp cluster is subtle but manages to retain the same aggressive look from the front end.
Inside is perhaps where this Mitsubishi has impressed us most. Just a cursory glance will reveal just how much more modern and visually cohesive it is over the older model. Its clean lines, ample screen real estate, more upmarket materials, pleasing textures, and minimal use of buttons will surely help it sway new customers despite how similar it looks to interiors from Mazda, Hyundai and Toyota.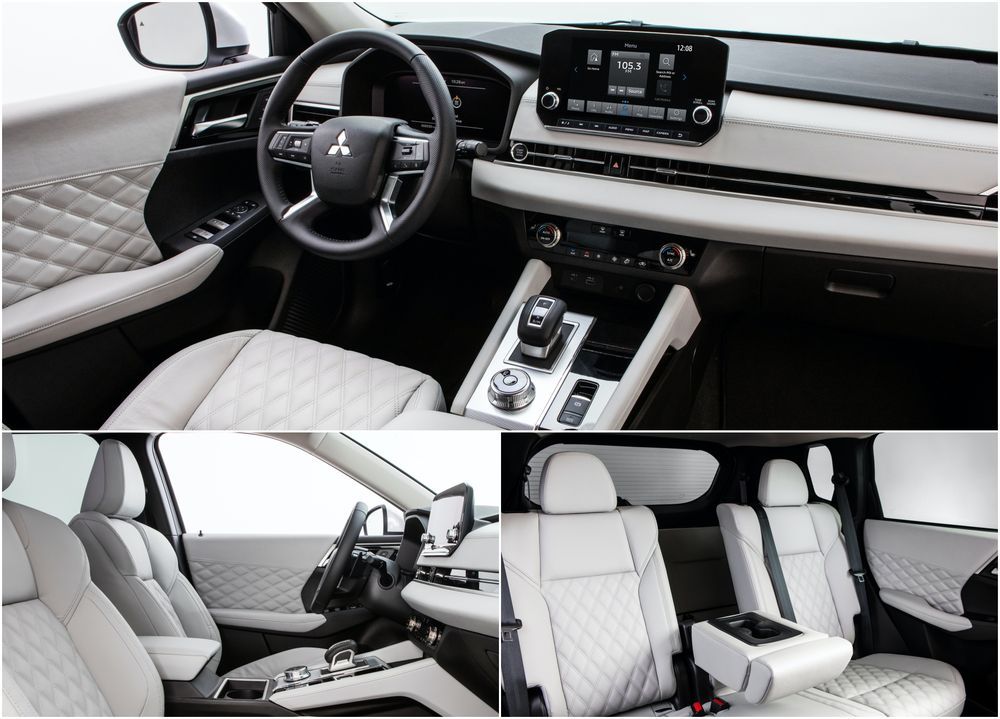 Dimensionally, this newest iteration is a marked step ahead of the outgoing Outlander, measuring 51mm wider and 38mm taller with a 36mm longer wheelbase that results in a nose-to-tail length of 4709mm, or 15mm longer overall. What this translates to is a big improvement in front/rear legroom and shoulder room.
Though there is plenty of change both visually and with regard to practicality, some things remain static. In the case of the Outlander, at least at launch, it's still powered by a naturally aspirated four-cylinder petrol engine mated to a CVT (with 8 virtual ratios).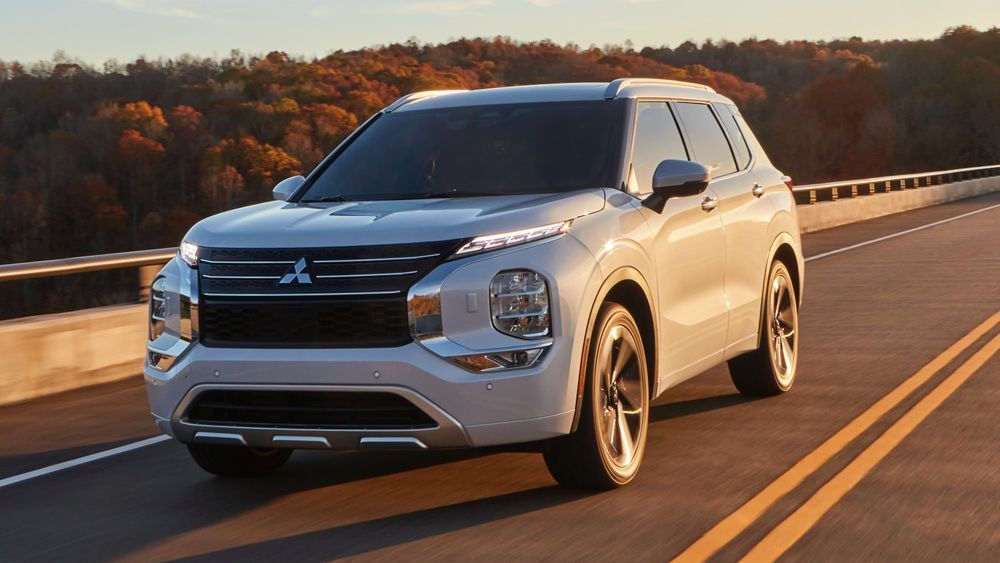 However, as overly familiar as this might sound, this is no MIVEC under the bonnet. In fact, the powertrain package is wholly lifted from the Nissan camp and is, in fact, also shared with the X-Trail. Assuming this is the same QR25DE 2.5-litre unit that's slotted in the Renault Koleos, expect an output of around 183hp and 245Nm.
Variants with all-wheel drive will use Mitsubishi's latest Super All-Wheel Control (S-AWC) system with better torque vectoring and more precise power split between axles, though Mitsubishi might derive secondary axle drive from an electric motor when the inevitable PHEV versions arrive.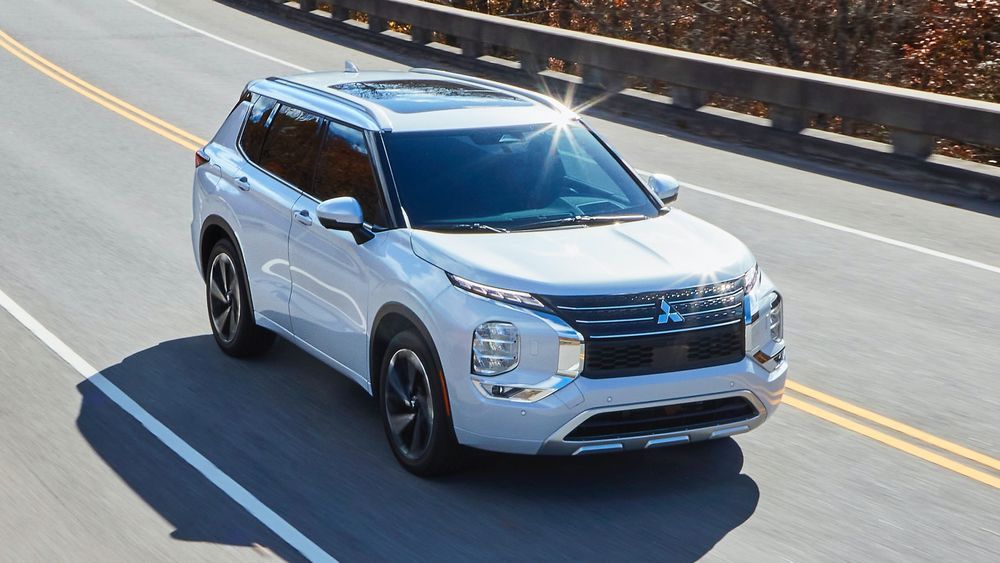 The 4th-generation Outlander is expected to go on sale in key markets as early as mid-2021 with an Australian rollout likely slated for Q3. The same should apply to Southeast Asia, and we're hoping for some word on that from Mitsubishi Malaysia sooner rather than later.
---
---
---
---
Comments