Proton X50 Tawar Pengecas Telefon Tanpa Wayar Sebagai Pilihan – Harga RM450
Auto News Sekiranya anda memiliki sebuah Proton X50 ataupun baru berkira-kira untuk membeli X50, anda kini boleh menambah pengecas telefon tanpa wayar untuk jentera X50 sebagai pilihan tambahan!
---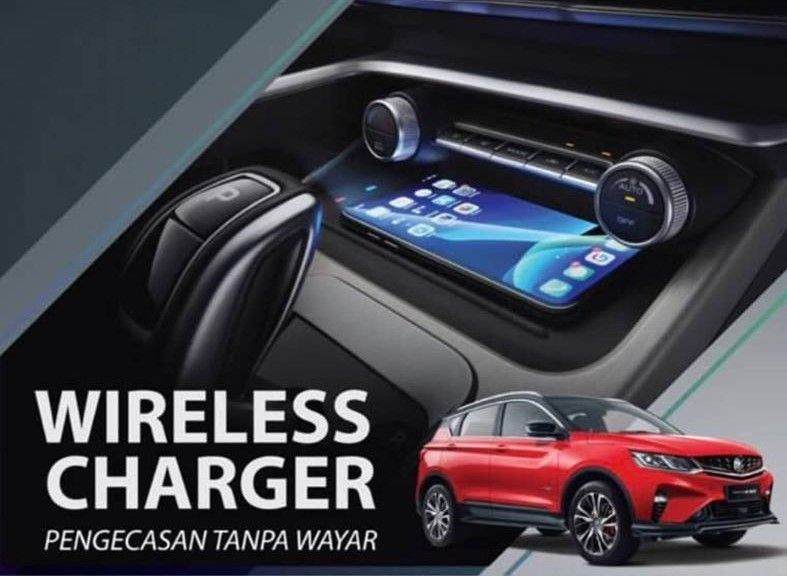 Seperti yang anda tahu, interior dalaman Proton X50 yang sedikit futuristik dengan warna dwi-tona, kombinasi LCD meter, serta panoramic sunroof itu kini boleh ditambah baik dengan kehadiran pengecas telefon tanpa wayar. Alang-alang menyeluk pekasam, biar sampai ke pangkal lengan!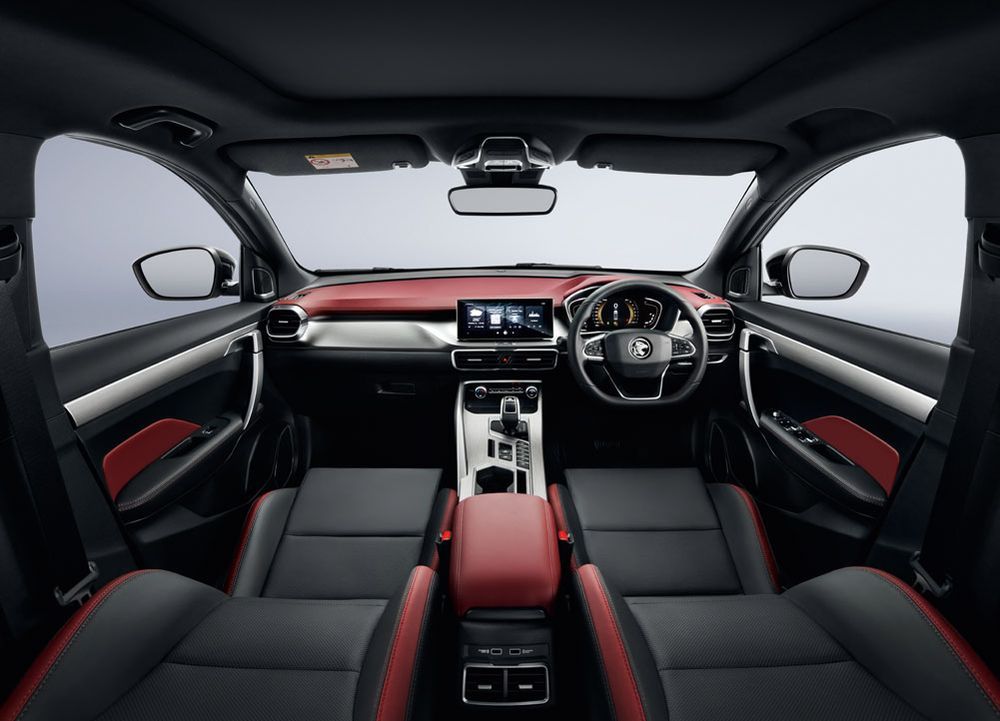 Dengan kehadiran pengecas ini, anda tidak lagi perlu untuk membawa kabel wayar USB anda untuk mengecas telefon di dalam kereta. Anda hanya perlu meletakkan telefon anda di atas pad pengecas tersebut dan biarkan pengecas itu melakukan kerjanya. Boleh tinggal sahaja kabel pengecas di rumah supaya anda tidak perlu lagi melalui situasi seperti tertinggal wayar pengecas di dalam kereta jika anda sudah berada di atas katil. Kan mudah tu?
Sebagai aksesori asli keluaran Proton, harga yang ditawarkan bagi pengecas tanpa wayar ini adalah RM450 termasuk pemasangan. Pengecas tersebut berfungsi dengan standard Qi, memberikan output kuasa sebanyak 10 watt. Kedudukan pengecas ini pula berada di bahagian bawah panel kawalan pendingin haba dimana satu pad akan dipasang disitu, mengambil kuasa dari soket 12-volt.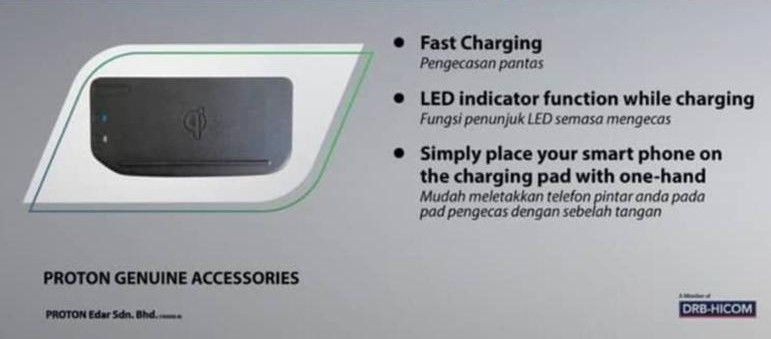 Antara kemudahan yang hadir dengan pengecas tanpa wayar ini adalah sistem pengecasan pantas, fungsi penunjuk LED semasa mengecas serta memudahkan urusan pengecasan di mana anda hanya perlu meletakkan telefon anda pada pad pengecas untuk mengecas telefon dengan hanya menggunakan sebelah tangan. Boleh lakukan perkara ini ketika kereta sedang bergerak dengan mudah! Tiada lagi isu cas telefon tapi tak masuk kerana wayar pengecas tidak dicucuk dengan betul.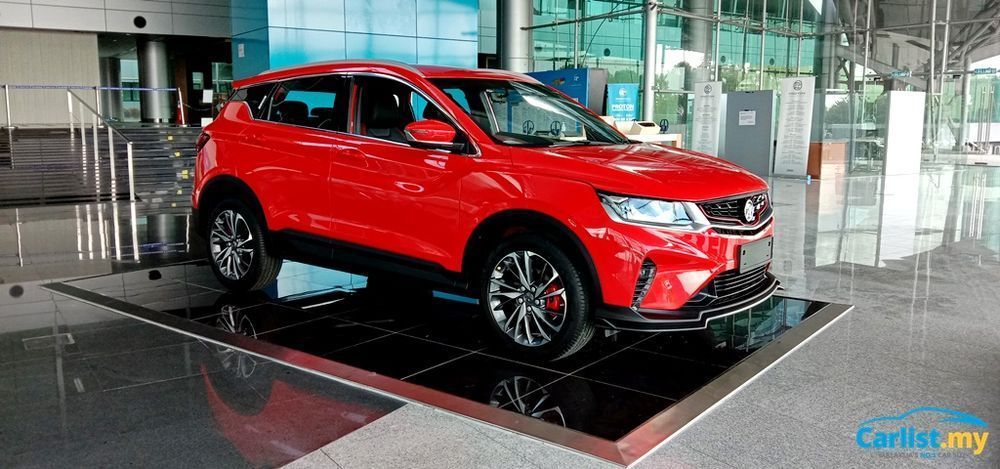 Oleh kerana ini merupakan aksesori asli Proton, anda tidak perlu risau dengan waranti yang ada pada X50 anda. Pemasangan pengecas tanpa wayar ini langsung tidak akan membatalkan waranti anda. Sebaliknya, aksesori tambahan tersebut pula yang menerima waranti selama setahun.
Walau bagaimana pun, pengecas tanpa wayar ini dijual secara berasingan dan tidak termasuk dalam mana mana pakej seperti pakej aksesori Urban atau Utility yang ditawarkan bagi Proton X50 sebelum ini. Berikut merupakan apa yang ditawarkan oleh pakej Urban dan Utility.
Pakej
Aksesori
Harga
Urban
But Belakang Berkuasa (Power Tailgate)
RM3,500
Pembaca Tol Terbina Dalam (Toll Reader)
Lapik Kaki Gegelung (Coil Mat)
Pelindung Matahari Magnetik (Magnetic Sunshades)
Utility
But Belakang Berkuasa (Power Tailgate)
RM3,300
Lapik Kaki PVC (PVC Mat)
Bekas But Belakang (Boot Tray)
Plat Logam Di Ambang Pintu (Door Scuff Plate)

Bagi semua pengguna X50, jangan risau kerana pengecas tanpa wayar baharu ini boleh dipasang pada semua varian Proton X50 daripada varian terendah, 1.5T Standard hinggalah 1.5 TGDi Flagship! Sekiranya anda berminat, tempahannya sudah pun dibuka. Bergegaslah ke mana-mana pengedar sah Proton untuk membuat tempahan bagi mendapatkan pengecas ini.
Anda juga mungkin tertanya nak beli Proton X50 ke Proton X70? Video ini pasti membantu!



For more latest car news, reviews, car buying guides and videos visit us at Carlist.my Auto News.
Check out all the best new & used car deals in Malaysia at Carlist.my.
Sell your car fast with the best offer? Visit us at CarlistBid.my.
Get the latest new car promotions at New Car website now.
---
---
---
Comments