 Though renowned for its innovation and high-levels of precision engineering, the watchmaking industry is often seen as a highly conservative one, never taking took much creative liberties in terms of design and style. There are however, a few exceptions to that rule, one of which being Urwerk.
Despite its futuristic and unconventional looks, Urwerk's iconic satellite indication has been a signature element of the brand for the past 18 years, adopting a digital display with analogue movement beneath. Nevertheless its unconventional movement has proven to be a timeless feature even in what is seen as a highly conservative industry.
This time around, Urwerk has returned with the brand new UR-105 TA, or otherwise known as the Urwerk Knights, sports the same satellite indication movement with four satellites. Each of these satellites bear three hour numerals, which successively reveal themselves from under a guilloche black cover in polyetheretherketone as it rotates past the minute rail, forming the movement's unique display of time.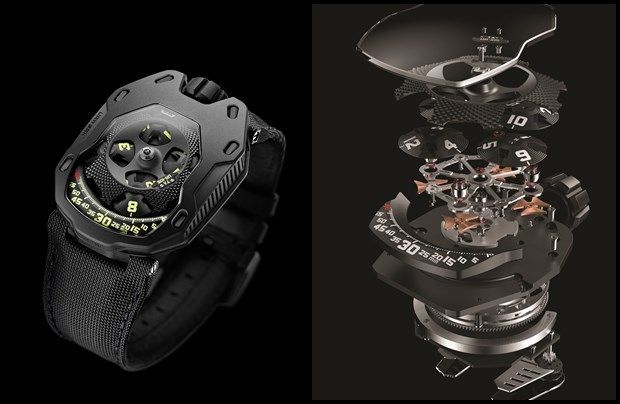 Though adhering to the same formula that had earn Urwerk their prominence in the world of haute horlogerie, the UR-105TA embodies all the years of research invested into the brand's wandering hour satellites. Here, the ingenuity of its mechanism lies in the invisible carousel responsible for the operation of the satellite hours, unlike previous movements from the watchmaker which was supported by an orbital cross at the top, limiting movement. With the improved design, which boasts virtually no friction in the movement, the new carousel movement operates precisely, silently, and subtly.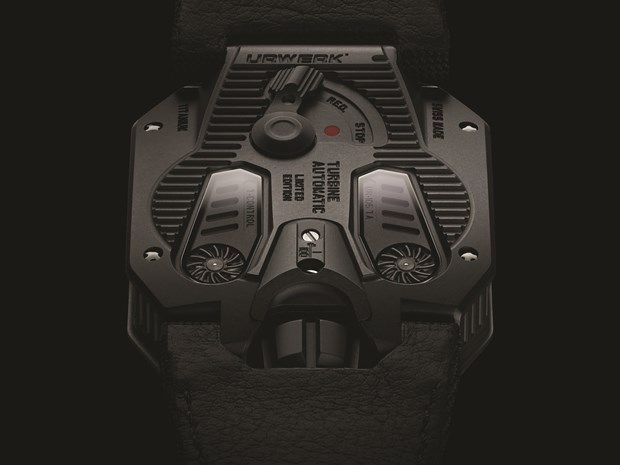 Being a masterpiece of Urwerk, its distinctive mechanical and industrial style is also repeated on the case back where it features two turbine-like mechanisms that serves as the movement's automatic winding. Bead-blasted, satin-finished, and treated with black PVD, the two turbines completes the UR-105TA's aesthetics, lending its "TA" moniker, which stands for Turbine Automatic.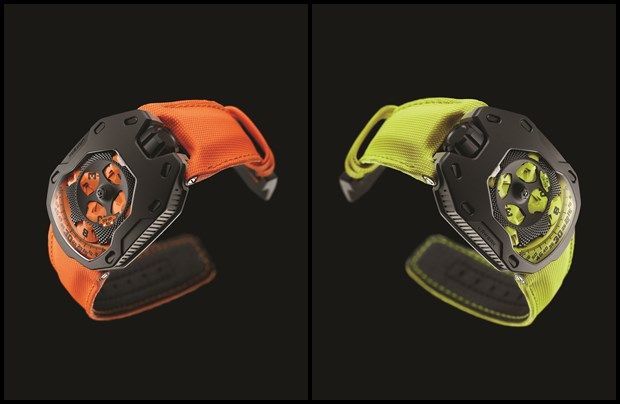 While the UR-105TA is available in two 'classical' versions, "All Black" in titanium and steel, and "RG" in titanium and red gold, Urwerk are also making the UR-105TA in more vibrant hues for the first time, with the addition of "Black Orange" and "Black Lemon" colour themes available.
---
---
---
Comments