Suspension Tuning 101 – Know What You Need Before Upgrading
Auto News Your suspension system absorbs and dampens vibrations, undulations, and road irregularities by isolating and controlling and these forces to give the car's passengers a comfortable ride but when it's time for a change, do you go stock or adjustable? What's the difference?
---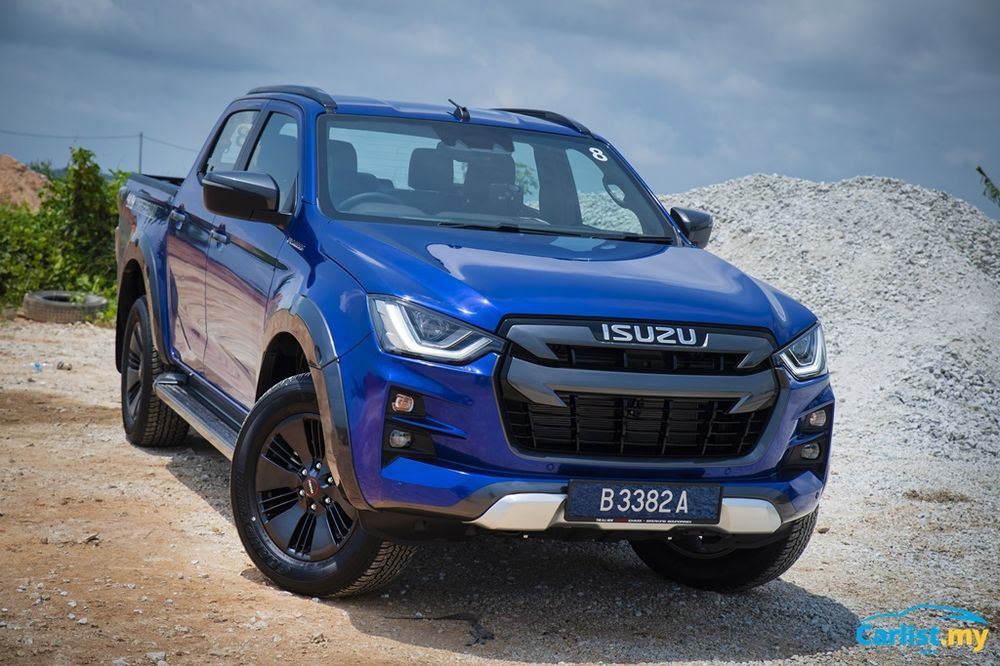 Your cars suspension system is primarily made up of absorbers, springs, tyres, suspension linkages and other chassis components such as the anti-roll bars. Depending on how these components are set up and additionally interact with each other can alter the way a car drives, handles and behaves on the road.
All suspension systems are different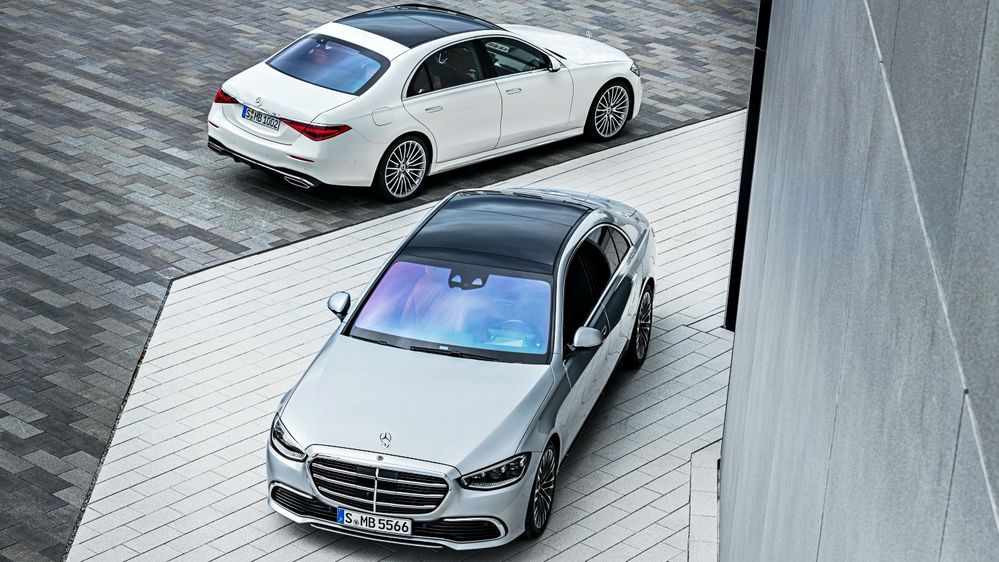 This is why a Mercedes-Benz S-Class can be set up to provide a 'magic-carpet ride' for its occupants, an Isuzu D-Max can be designed to cross rough adverse terrain and an (FK8) Honda Civic Type R can be driven hard on the track, and road. A car's suspension system is set up by the manufacturer to behave in a very distinct way depending on the primary purpose and design requirements of the vehicle.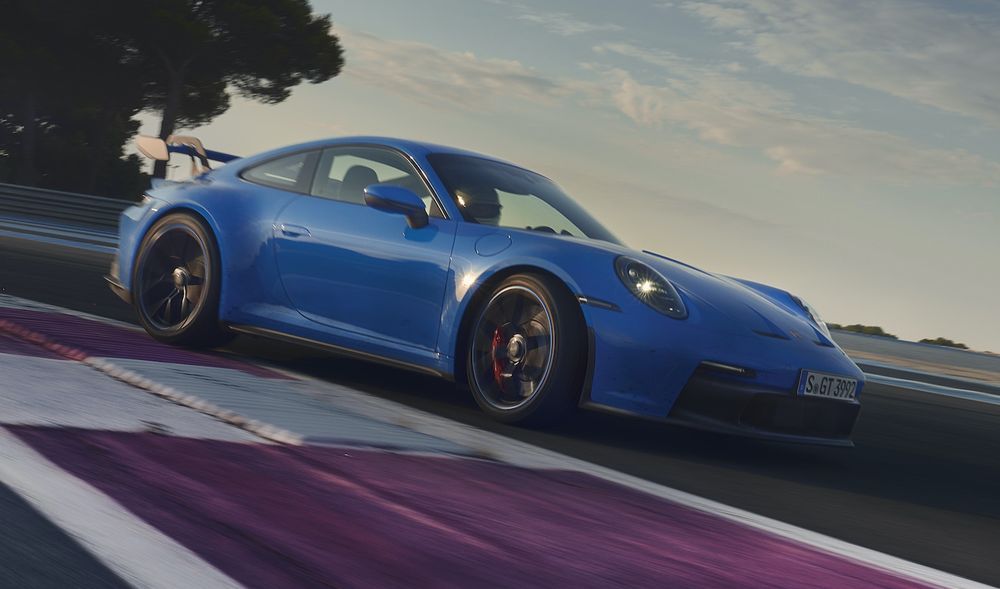 For instance, with a Toyota Camry manufacturers will aim to make it as isolative and comfortable as possible without being too "boaty" in the corners, while a Porsche 911 GT3 will be set up exactly the other way around – lethal in the corners with a modicum of comfort for everyday driving.
Upgrading your suspension
However, as we've said altering parts of your suspension can alter the way the car behaves, therefore while you may have bought a family sedan, upgrading your suspension (properly) can enhance its handling, stopping ability, body control and straight-line stability depending on how you plan to use your car. However, it is important to define your usage needs at the outset so you upgrade your car properly without sacrificing your car's comfort levels or usability.
Therefore, define if you want your car to simply look sportier if you plan to use it every day while enjoying a spirited drive on the weekends or if you plan to take part in track sessions that can range from casual track days to full-blown race events. Most importantly, understand that with everything you do to your car, it's a balance, and there are trade-offs.
Upgrading your suspension primarily starts with upgrading your absorbers and springs. Of course, there are way more factors to consider, like wheels, tyres and chassis components – to cohesively improve the handling, but, to be concise, we are only going to look at upgrading your car's spring and absorbers, and the various options ranging from mild to wild.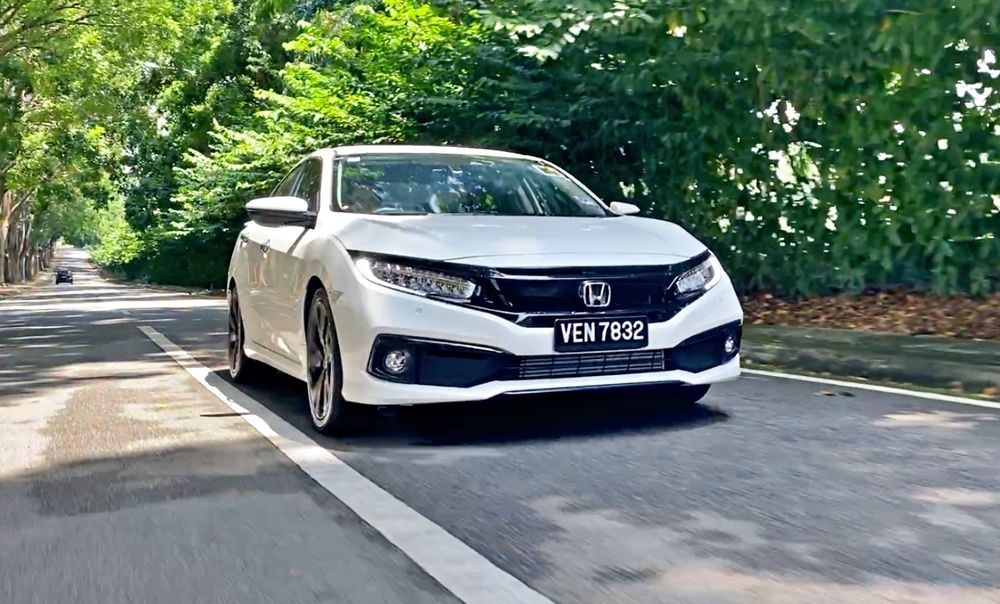 To illustrate this we will take a look at various suspension upgrade options for the popular (FC) Honda Civic sedan – a car popular with both family buyers and enthusiast drivers, and look at how far you can go if you're firmly in the latter bunch.
1. Sports/Lowering Springs
This is the simplest and cheapest to upgrade your car's looks, and driving performance without sacrificing too much comfort. Sports spring sets usually consist of four springs that replace the original springs of the vehicle. In addition to lowering the overall ride height of the car (by 1-2.5 inches), sports springs are also designed to be stiffer than the original springs which help improve the cars handling, stability and braking.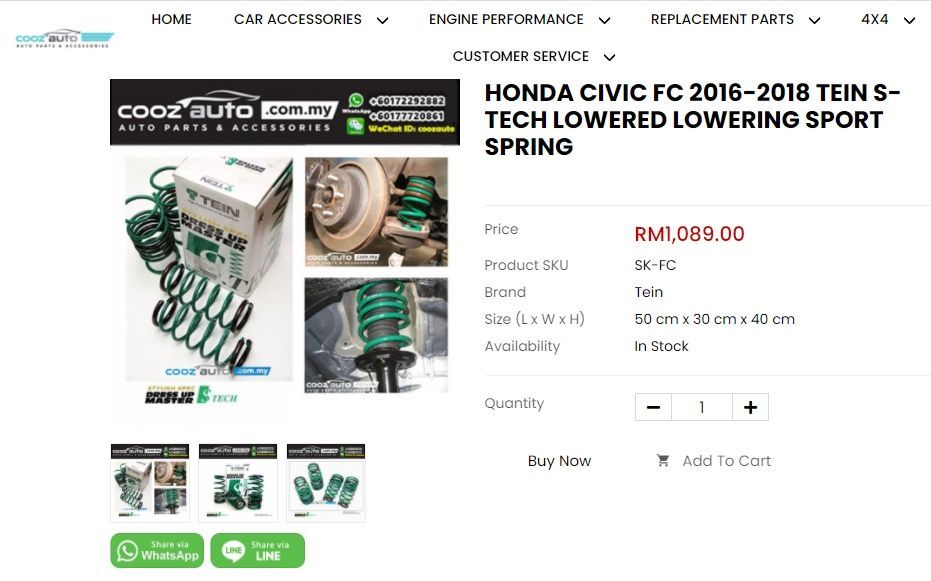 Choose a spring from a reputable manufacturer simply because they have designed the spring rates to work cohesively with the car's original absorber setup. The spring rates or stiffness are commonly developed based on extensive bench and real-world testing; therefore choosing a sport spring set that is too soft or hard can adversely affect the comfort levels of your car.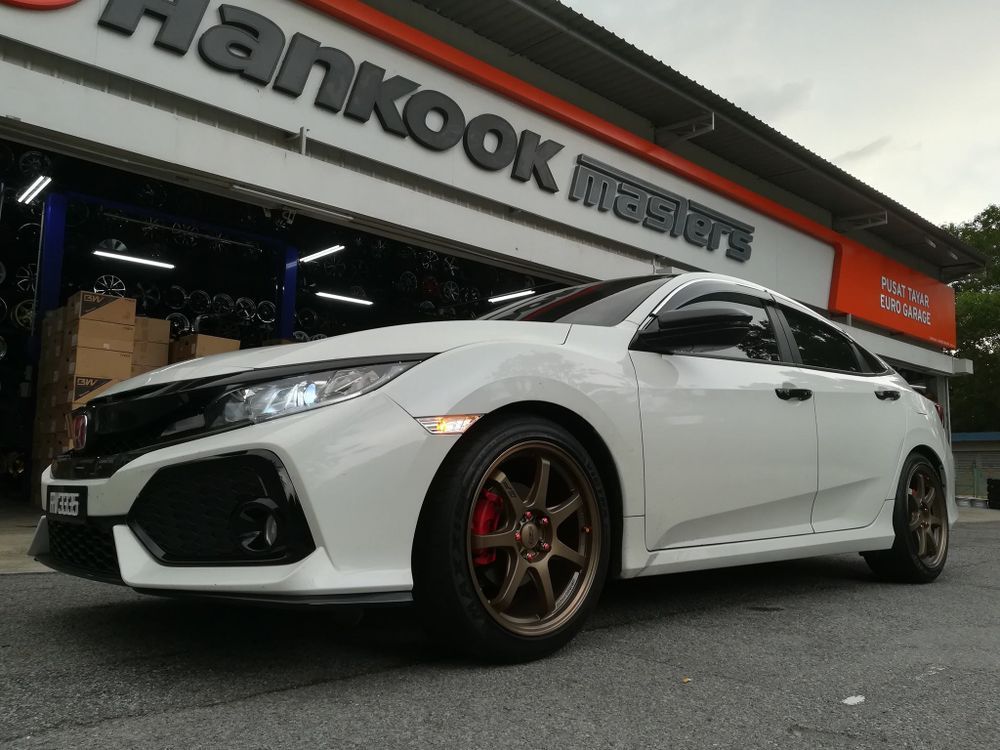 Image credit: FB @ EuroGarage
Do note: Compare the spring rates of the original versus aftermarket set to get a setup that is best for you. Do not lower your car excessively (more than 2.5 inches), as this can affect your car's steering system and increase tyre wear.
Results: Your car's stance and sportiness will be greatly improved without sacrificing too much comfort, perfect for a bit more show and with little drawbacks. A good set is capable enough for the odd weekend blast as well.
2. Sports absorbers/dampers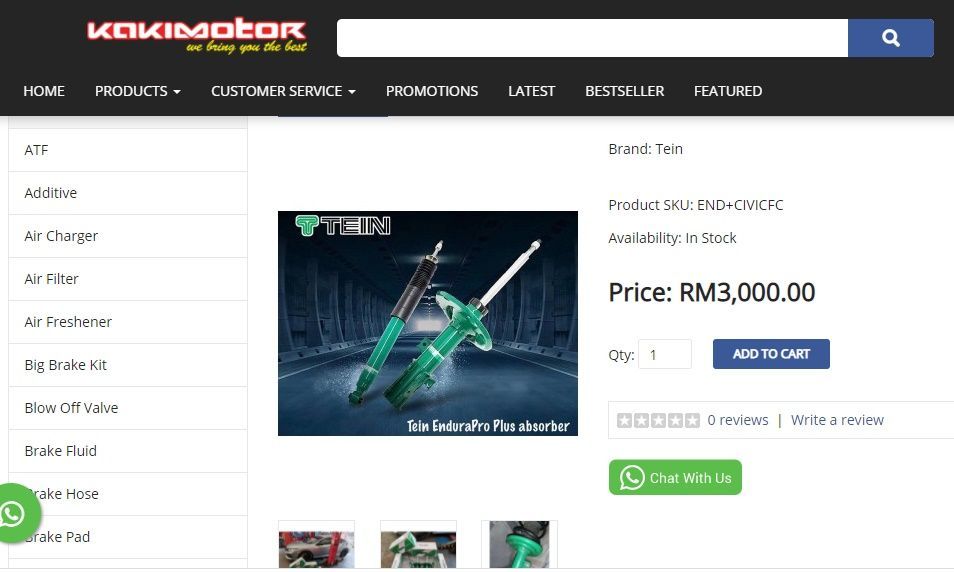 Sports dampers like sport springs, replace the original absorbers of the vehicle with ones that are more suited to sporty driving. Sports dampers were more prevalent in yesteryears because they were able to focus a car's handling more precisely and offer better body control without moving to an aftermarket adjustable kit. However, with more and more aftermarket adjustable kits hitting the market, at relatively cheaper prices, sports absorbers are declining in popularity. However, they can still be a potent option for a driver who wants a more dynamic performance without substantial drawbacks in comfort and usability. In certain cases, sports dampers from one manufacturer can be mated to springs from another to deliver very specialised driving characteristics.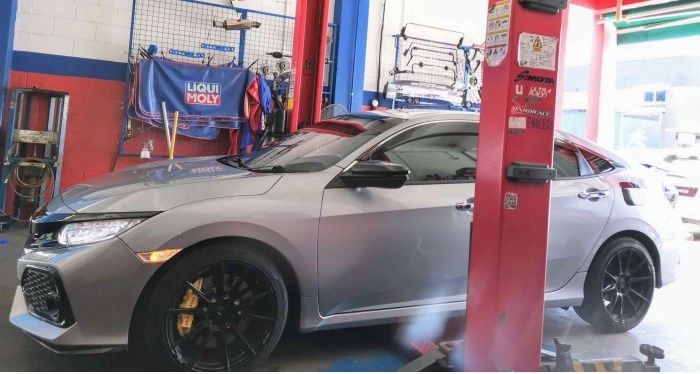 Image credit: kakimotor.com
Do note: Carefully study the characteristics and compatibility of the sports absorbers, especially if you have already gone down the route of changing to a sport spring set first. They may not always work well together.
Results: Greatly improved dynamic without the need for a complete adjustable kit, this is perfect for a daily vehicle that is also driven spiritedly on the weekends or performance cars that only need a slight improvement in handling, but already have the desired ride height.
3. Aftermarket Adjustable/Coilover Kit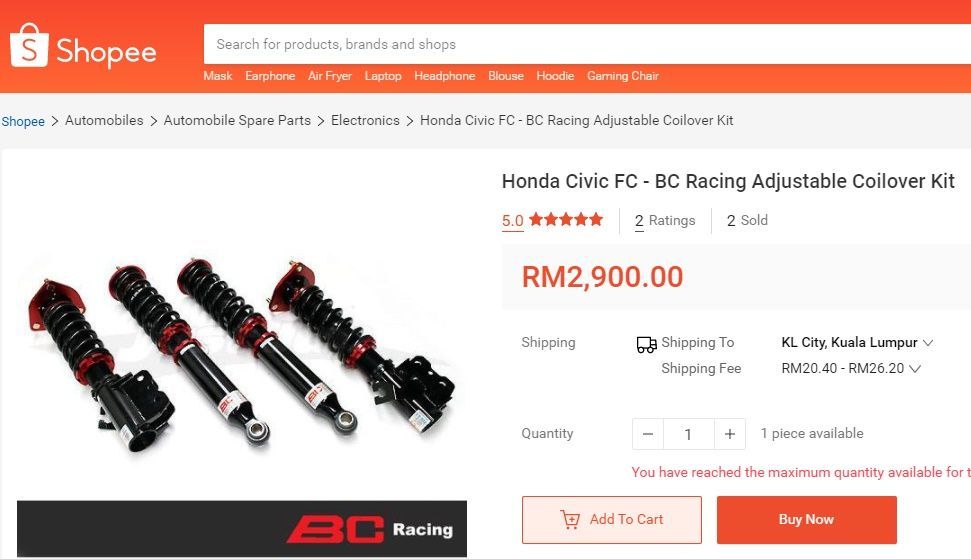 Moving to an aftermarket coilover/suspension kit involves replacing your springs and absorbers with an entirely new aftermarket setup that is designed to suit your vehicle model. As the name implies, an adjustable suspension set allows further tuning and customisation to suit your driving needs. There are two distinct types of aftermarket adjustables typically available in the market:
Height adjustable kits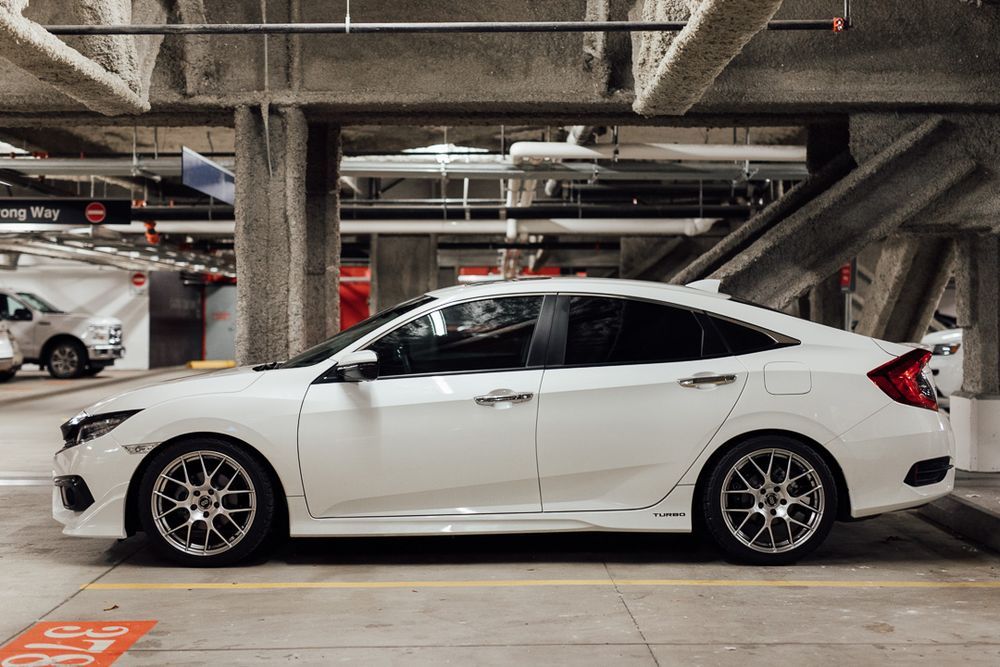 Image credit: CivicX.com
A height-adjustable kit allows the car to be lowered (or raised) more than the typical sport spring setup while retaining the necessary spring and damper stroke/ travel characteristic to remain compliant on normal roads. In addition to having spring and dampers that are designed to work in unison with the lowered ride height, they allow for fine-tuning of the vehicles ride height based on your application. This way one could lower the car for a track day (sharper handling), and raise it up if the car is used on a daily basis.
Height and damping adjustable kits (High-Low Soft-Hard)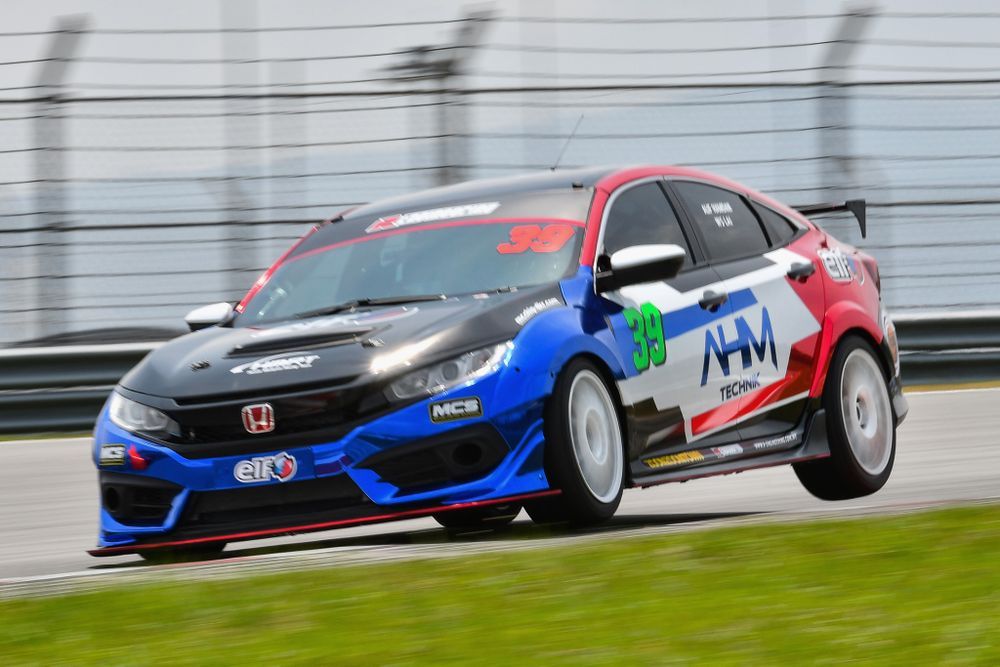 Image credit: FB @ R Engineering
Height and damping adjustable kits allow for fine-tuning of the ride height and damping characteristics of the vehicle. A combination of valves and pistons within the shock absorber body/ tube can be augmented to change the compression characteristics (when the tyres go upwards towards the body) or rebound (when the tyre is pushed back down to the road) to best suit the driving style and application of the car. Now your car can be raised or lowered, and stiffened or softened depending on how you want to drive it.
Do note: Adjustable kits range from cheap and unbearable to expensive and formidable depending on how much they cost, and in most cases, you get what you pay for. Most reputable manufacturers go through hours of design and testing to develop kits that holistically deliver better performance without limited drawbacks. Getting the right spring rates that fit your adjustable kit and application is also critical as springs that are too stiff may be great on a smooth track surface but rattle your spine when you go over a speedbump; as always do your research before committing to an adjustable kit.
Results: The results can vary from mild setups that give your car slightly better handling and great looks to bespoke setups that are suited for street and track use and everything in between.
Conclusion
The most common misconception of suspension tuning is that simply lowering your car makes it infinitely better to drive – and thus people immediately imagine dropping in a set of coilovers are going to turn their bread and butter sedans into supercar rivalling machines in the corners.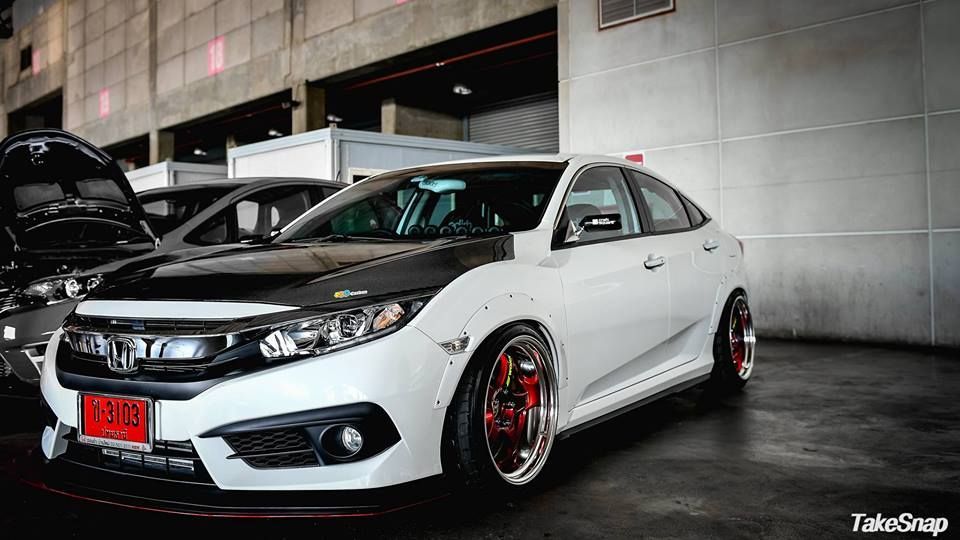 Image credit: stancelowlife.blogspot.com
Err… no, your car's chassis and suspension is an elaborate and complex system. While lowering its ride height with a spring/ adjustable kit will improve some aspects, to holistically improve your car's handling, you also need to look at your tyres, brakes, and other chassis components that will work in unison and derive much greater dynamic balance and performance.
---
---
---
---
Comments