The e-tron GT Is Ready. We're Ready. What's Audi Waiting For?!
Insights At one point, Audi had all the motivation in the world to shout about their e-tron GT in their quiet and subtle Germanic way. It was to be the company's most desirable fully electric vehicle and a sleek four-door fastback entrant into the high-end EV space.
---
It also happens to be the Audi-badged twin brother to the Porsche Taycan through the Volkswagen Group dynasty, so it shouldn't still be shrouded in mystery given how much of the gritty development work has already been done. It shares the J1 platform, the 800-volt electrical architecture and even the same permanently excited synchronous electric motor technology.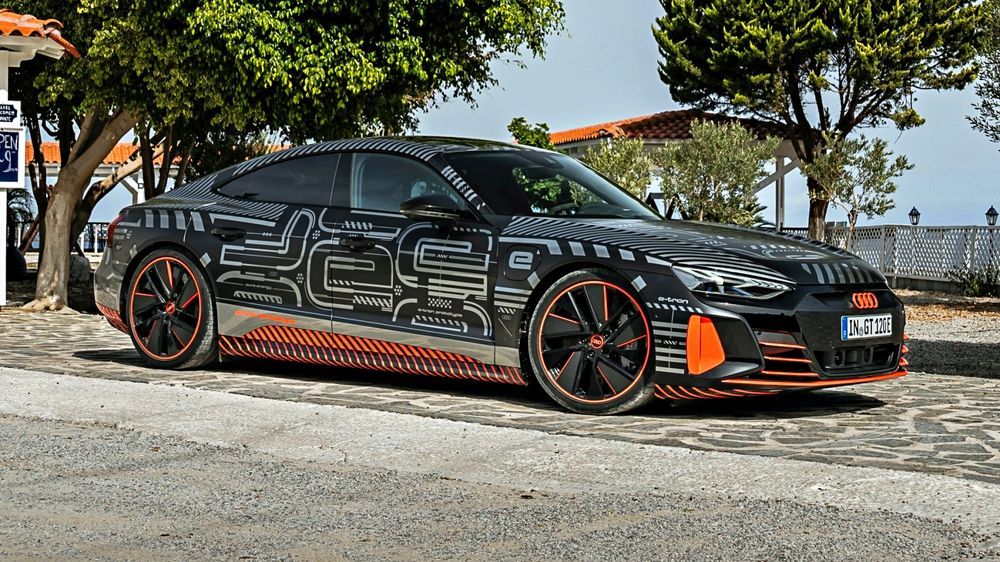 The Taycan is a full-fledged production model that, for goodness sakes, has already reached Malaysian shores long enough for this fool to drive one, and yet the last time the world had a peek at the e-tron GT was its cameo in the 2019 blockbuster Avengers: Endgame.
What's taking so long Audi?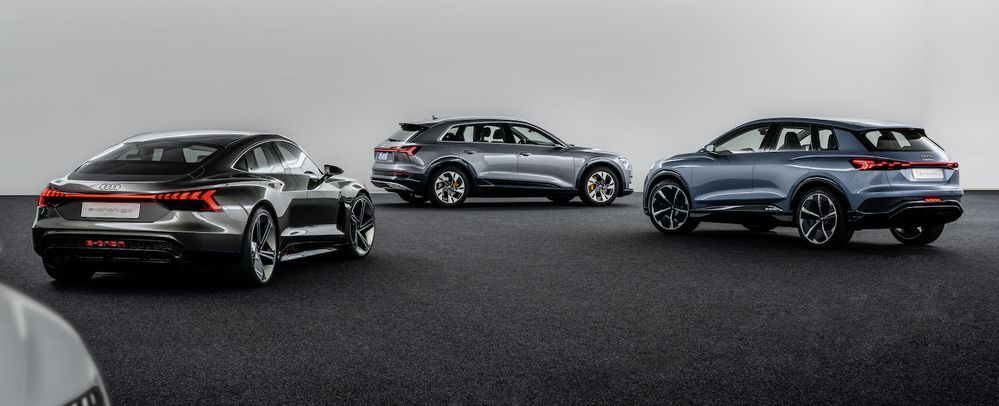 After all, this is hardly Audi's first stab at EVs. In fact, they're probably the most experienced European marque at post-combustion mobility with the original e-tron SUV from 2018, the Q2L e-tron, the e-tron Sportback, and the upcoming Q4 e-tron, so they've presumably shaken out the early days operational hiccups by this point.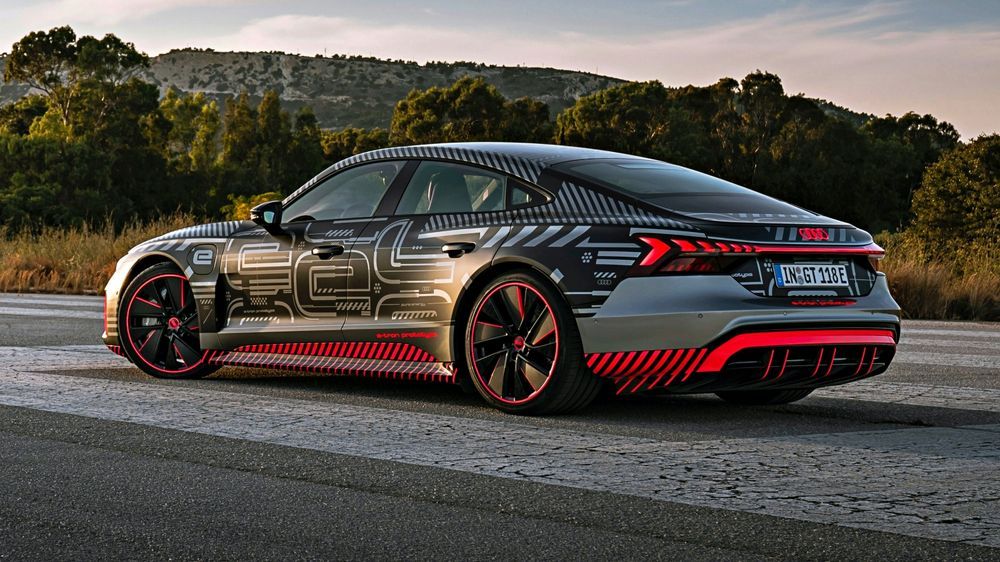 Most recently, Audi themselves published a release which trickled out some extra information about the car's progress, revealing the testing and driving impressions by Audi Sport ABT Schaffler Formula E driver Lucas di Grassi, alongside the pretty pictures you see strewn about here.
It's a literal conversation between the Brazillian racer and 3 Audi engineers responsible for the e-tron GT's development, so I'll spare you from having to piece through all of it.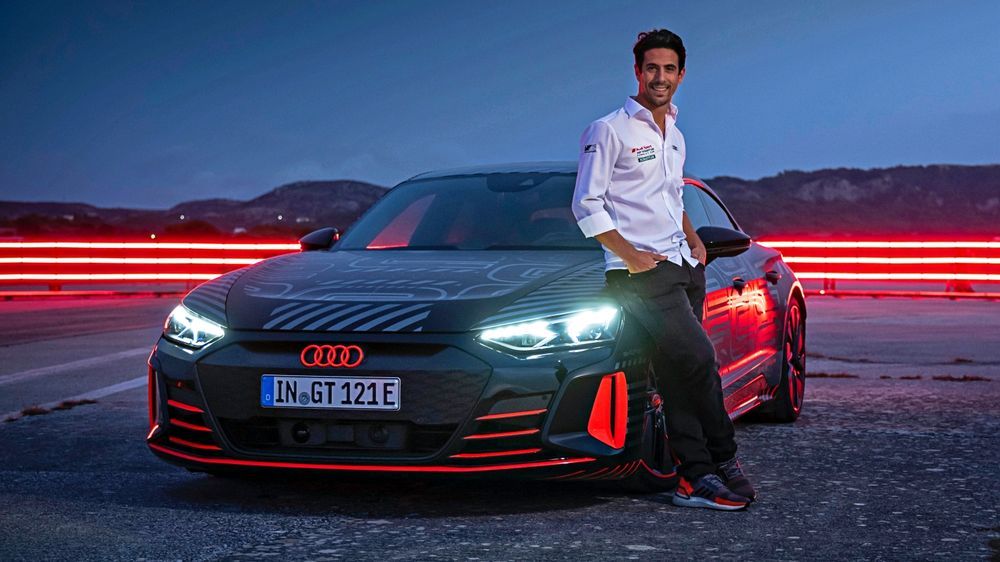 As you'd expect, his basic conclusion is that the car is awesome even in this prototypical state, with fun driving dynamics and great grand touring attributes. The engineers then chime in to explain how the car, which is now called the RS e-tron GT by the way, incorporates various innovative technologies to make such a driving experience possible.
It has adaptive three-chamber air suspension to seamlessly shift between a pliant ride while comfortable cruising to zero body roll during aggressive cornering but at the same time allows the car to dynamically alter its ride height. Sounds familiar.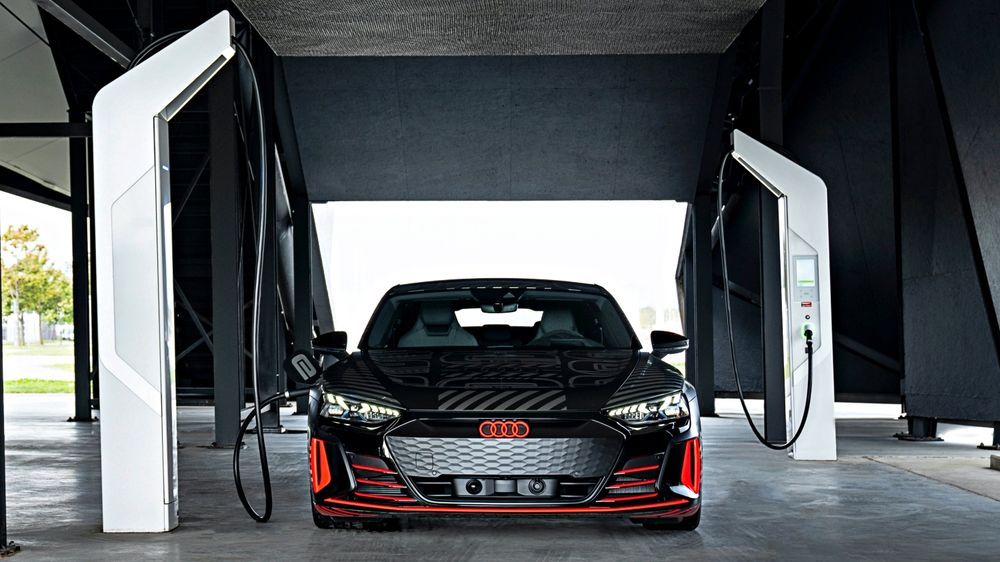 The battery system is also pretty tricked out with a floor-mounted array totalling over 90kWh, paired with an advanced thermal management system with two cooling circuits to keep temperatures stable and hard accelerations highly reproducible. Also, 0-100km/h sprints in less 4 seconds, pretty much as many times as you want in succession. Where have we heard that before?
It wouldn't have taken any smarts to draw the parallel between the RS e-tron GT and the Porsche Taycan, even from the very beginning if all you had was a quick glance at both cars. Preliminary specifications and these driving impressions seem to only confirm its link with the Turbo S variant from Zuffenhausen, as the Audi also cherry picks its rear-axle steer system.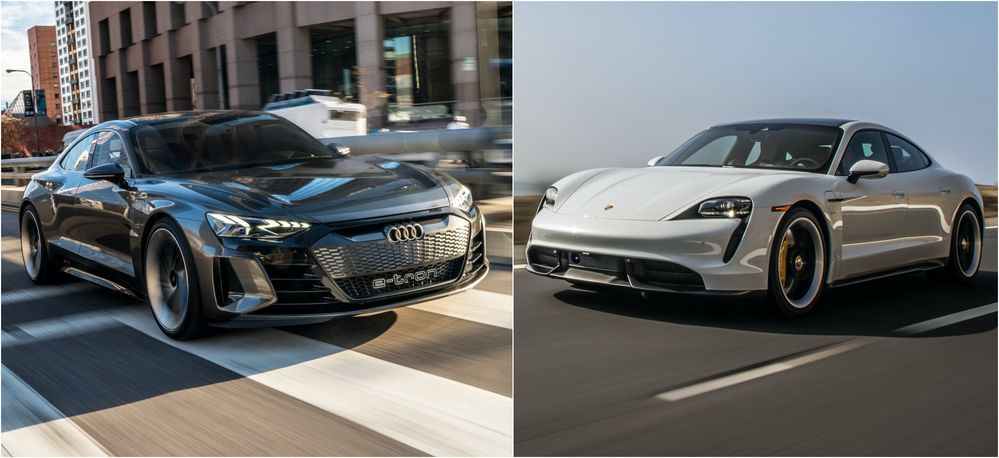 Just like how the Audi RSQ8 has much in common with the Porsche Cayenne Turbo as well as the Lamborghini Urus and Bentley Bentayga, the RS e-tron GT is merely the next cog in VAG's cross-pollination master plan.
That being said, what's taking so long? This new fast electric Audi reads an awful lot like a checklist of features, technologies, even design that's already in Porsche customer's hands, saving Ingolstadt a tonne of work and only the finest of fine tweaking to perfect.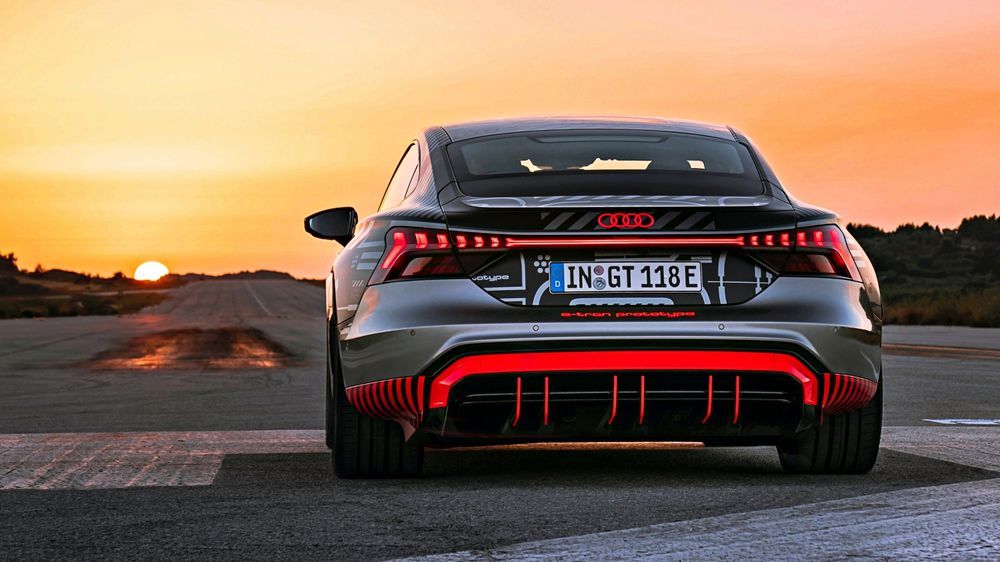 Let's face it, they aren't waiting to surprise us with anything mind-blowing. The RS e-tron GT will look, drive, and perform nearly exactly like the Taycan Turbo S. Trust me, they'll even be priced very closely, and the same might hold true for lesser variants below the flagship RS.
Ironically, even before the Audi has had a chance to shine, the Porsche is already its worst enemy. Every engineering and calibration hurdle has already been overcome, leaving a clear room for a worldwide introduction. But they're holding back.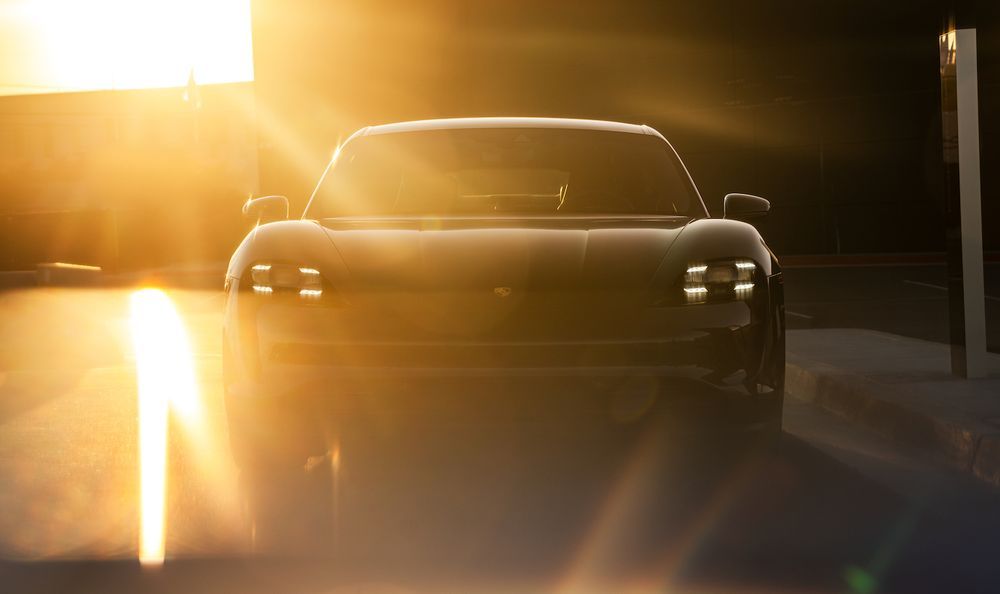 They Taycan is still having its moment in the sun as the first high profile electric performance car from an established automaker - a German one at that. Audi knows that rolling it out now would forever doom it to live in the Taycan's shadow and draw one too many unfavourable comparisons that might call them out as identical twins instead of cousins. If that happens, the first-born will be favoured.
---
---
---
---
Comments