The Top 5 Longest EV Car Ranges in 2020
Insights The first mass-produced, purpose-built full electric (EV) car of the modern era was the General Motors (GM) EV1. First launched in 1996, just over a thousand units of these revolutionary cars were leased to buyers who resided in parts of Los Angeles, Phoenix and Tucson, as sort of a testbed for future development and sales of full-electric vehicles.
---
EV1s were powered by an induction motor with an integrated power inverter, which delivered approximately 137 bhp and 149 Nm. Early Gen 1 models were powered by Lead Acid batteries, while the later Gen 2 models were powered by Nickel Metal Hydride batteries which gave EV1s a driving range of up to 89 km and 169 km respectively, according to current testing standards.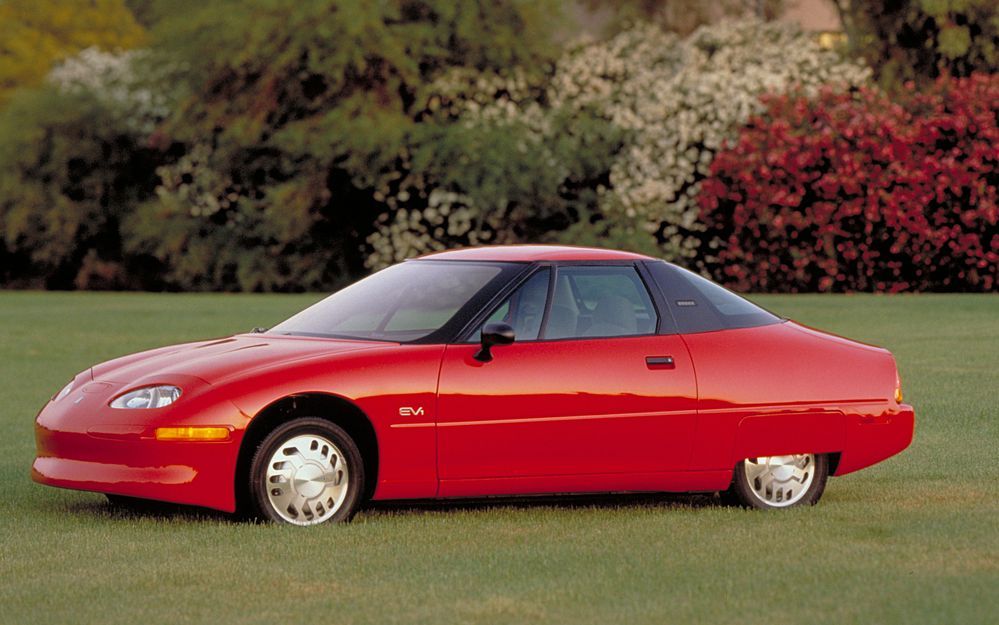 Which got us thinking, what is the furthest you can travel on a single charge on an EV today and which vehicle has the longest range?
In all cases, we have included an A-to-B destination to make the discussion more relatable, and "local" shall we say. Note, however, that overall electric range varies depending on driving style, speed, temperature, and terrain - as they do with any car, and hence we have placed a buffer distance lower than the actual total range.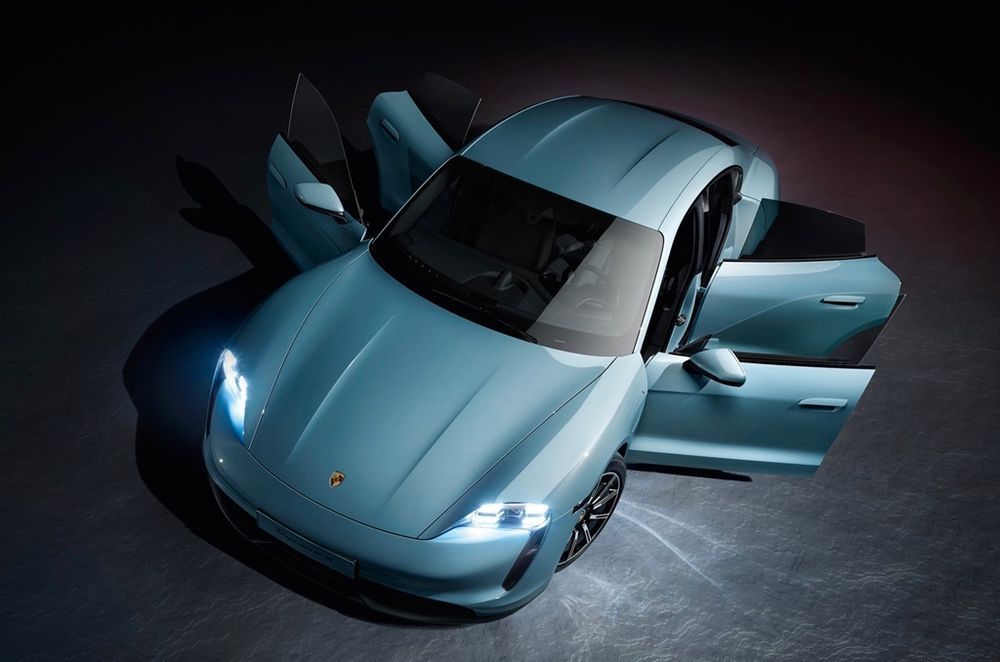 5. Porsche Taycan 4S Performance Battery - 463km (WLTP Rating)
The Taycan 4S is the entry point of the Taycan range and is available in some markets with Porsche's 93.4 kWh Performance battery. The Performance battery replaces the single-deck battery with the optional two-deck setup for a total WLTP driving range of up to 463km. The bigger battery also delivers a boost in power from the Taycan 4S' (530 PS) to 571 PS; good for a 4.0 second 0-100km/h sprint and a top speed of 250km/h. Elsewhere, it's sublime design and proportions not only look good but give it a slippery cd value from 0.22, aiding overall efficiency.
Battery capacity: 93.4 kWh
Power: 571 PS/650 Nm
Single-charge range: Kuala Lumpur to Gurun, Kedah (400km)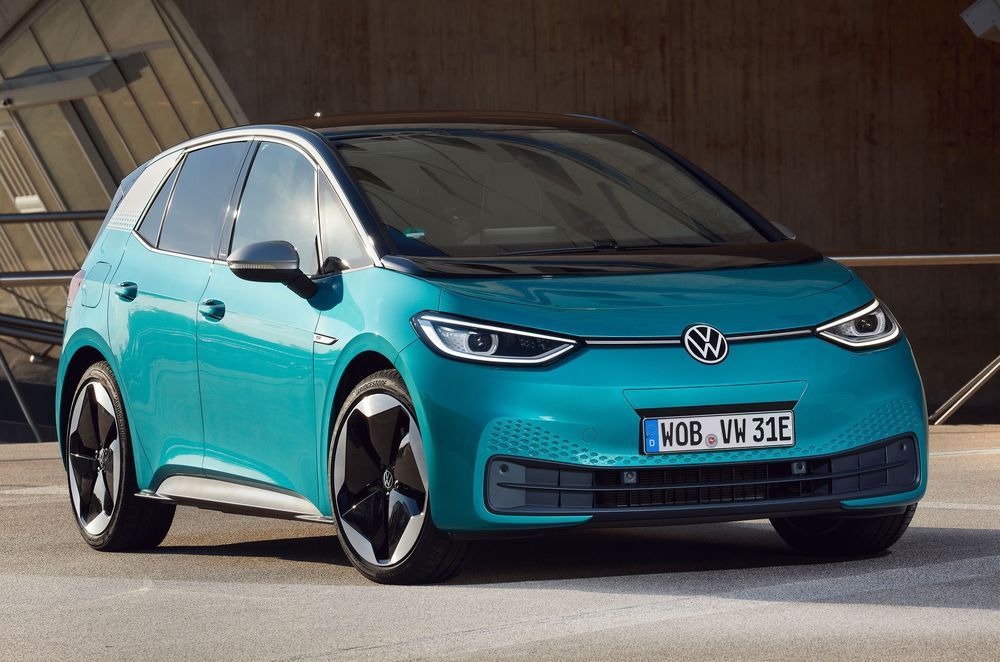 4. Volkswagen ID.3 Pro S – 549km (WLTP Rating)
The Volkswagen ID.3 (ID stands for Intelligent Design) is the most attainable car on this list. Underpinned by the Volkswagen Group's "MEB" modular EV platform, the ID.3 is similar in size to the seminal Volkswagen Golf. The ID.3 is offered in three different battery variants: 48kWh, 62kWh, and 82kWh. The largest 82kWh battery pack is claimed to give the ID.3 a total driving range of up to 549km on the WLTP cycle. The ID.3 Pro S variant also supports 11kW AC charging and up to 125kW DC fast charging.
Battery capacity: 82.0 kWh
Power: 204 PS/310 Nm
Single-charge range: Kuala Lumpur to Kuala Perlis, Perlis (495km)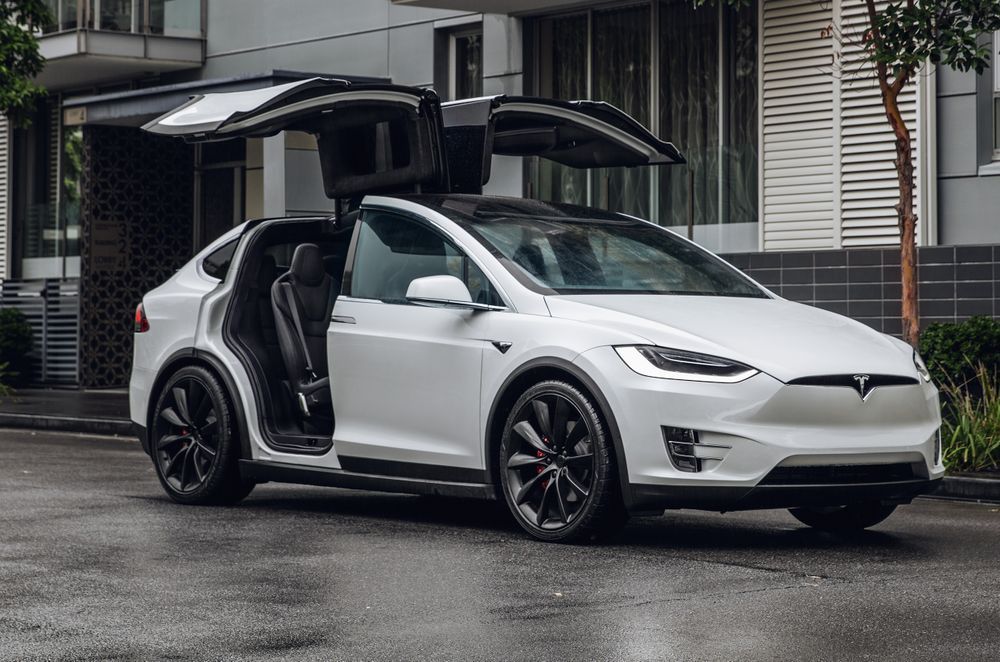 3. Tesla Model X Dual Motor Long Range Plus – 561km (WLTP Rating)
The Model X is the first of three Tesla models on this list. The Model X is the premium SUV of the Tesla range. It borrows the same chassis underpinnings, drivetrain bits and motors as the flagship Model S, which means it can house the same 100kWh battery as the Model S Long Range Plus. Though arguably, the impressive range and seven-seat capacity are not even the coolest features of the Model X – that has to be its Falcon Wing rear doors, which open upwards for the ultimate sidewalk pageantry when stepping out of your zero-emissions vehicle.
Battery capacity: 100.0 kWh
Power: 541 PS/755 Nm
Single-charge range: Kuala Lumpur to Padang Besar, Perlis (505km)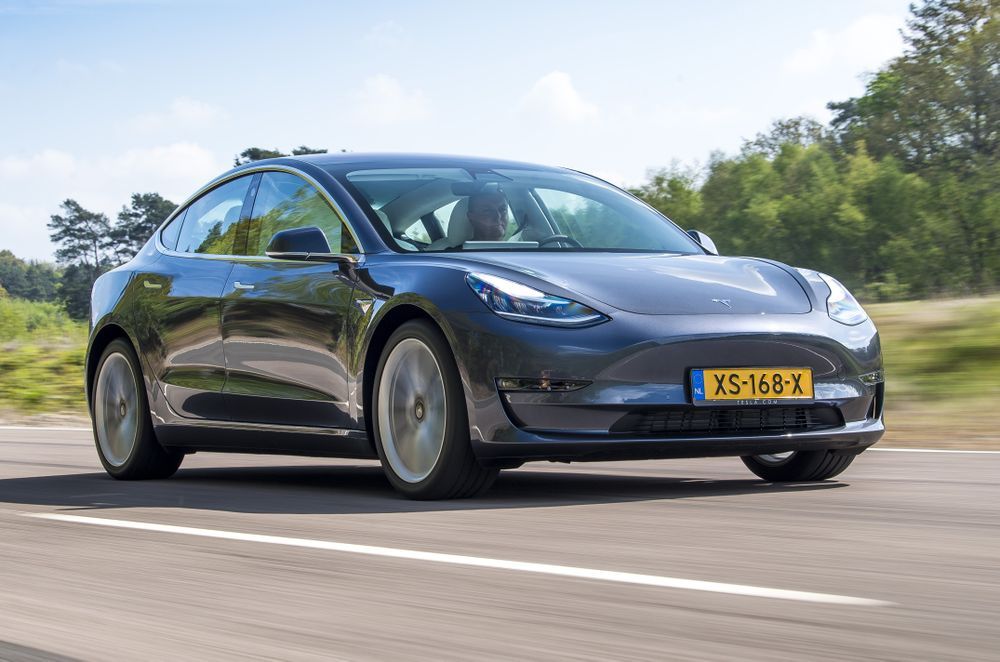 2. Tesla Model 3 Dual Motor Long Range – 580km (WLTP Rating)
Tesla's entry-level Model 3 is now offered in "Long Range" and "Performance" variants, which boast an 82.0kWh battery; a substantially larger battery than the "Standard Range's" 50kWh battery. The larger battery capacity gives the Model 3 Long Range a claimed maximum driving range of 560 km. It does this while still offering a super-quick 4.4 second 0-100km/h time. The Performance variant gives away some of its drive range for a far more potent 3.3-second blitz to 100km/h. The biggest advantage the Model 3 has over other Tesla models, is its compact size, and lower weight which aids overall efficiency.
Battery capacity: 82.0 kWh
Power: 441 PS/493 Nm
Single-charge range: Port Dickson to Kuala Terengganu (537km)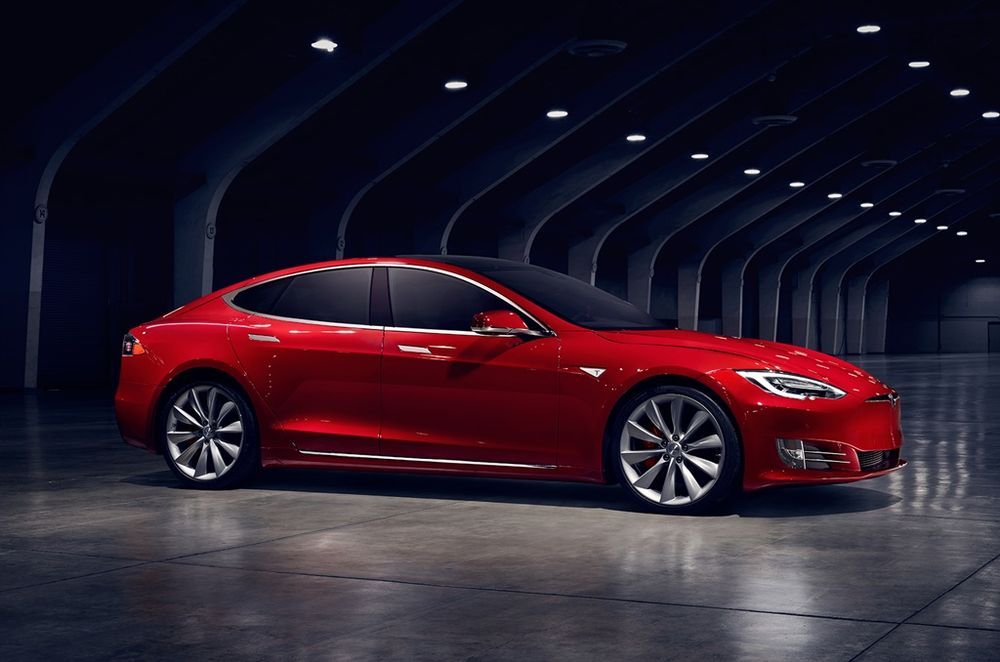 1. Tesla Model S Dual Motor Long Range Plus – 652km (WLTP Rating)
With a claimed range of over 600km, the U.S. market only Model S Long Range Plus is the ultimate long hauler in 2020. The company's goal of building the first "400-mile electric car" was realised through several improvements such as weight reduction in the construction of the vehicle, lighter weight materials used in the battery pack and drive units, a low-drag new wheel design, and new electric oil pump for the AC-induction drive unit. All in all, the new Long Range Plus offers a significant 20 percent increase in range when compared to a 2019 Model S100 D with the same battery pack design.
Battery capacity: 100 kWh
Power: 541 PS/755 Nm
Single-charge range: Muar, Johor to Kota Bharu, Kelantan (615km)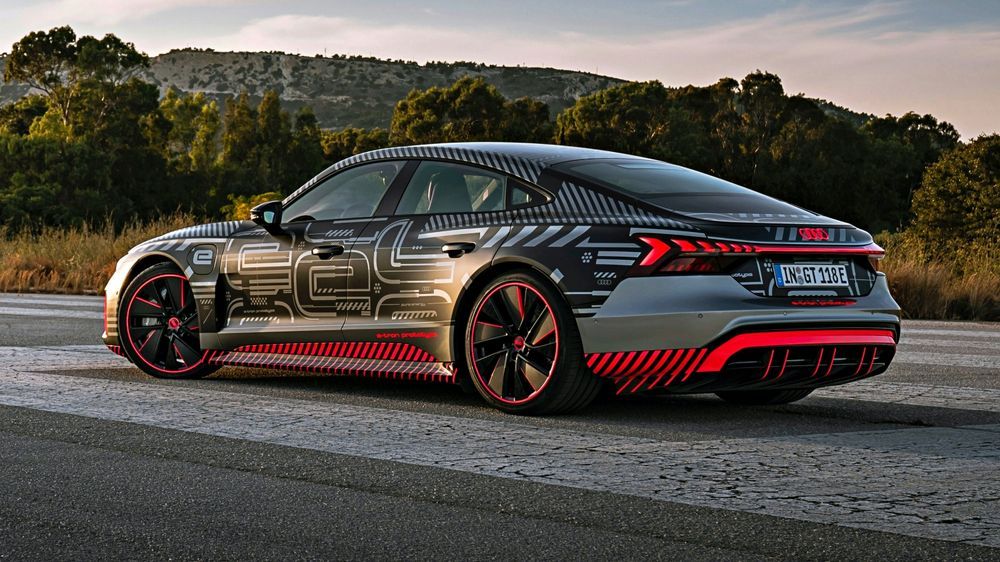 While the Tesla Model S may remain at the top of the tree, for now, but the next two years will signal one of the most competitive and exciting times for electric vehicles, with the introduction of hotly anticipated models such as the Lucid Air, Lightyear One, Audi e-Tron GT, and the hypercar rivaling, Tesla Roadster.
For the article above we limited our list to electric vehicles that are already on sale today in various markets around the world. Therefore this leaves out certain upcoming models such as the Lucid Air, Ford Mustang Mach-E, and BMW i4 which are all slated to be launched within the next two years.
Note, however, that we are discounting the drivetrain technology, battery density and capacity, and power management systems to simply rank (in ascending travel range), how far one can travel in an EV car today.
For more latest car news, reviews, car buying guides and videos visit us at Carlist.my Auto News.
Check out all the best new & used car deals in Malaysia at Carlist.my.
Sell your car fast with the best offer? Visit us at CarlistBid.my.
Get the latest new car promotions at New Car website now.
---
---
---
Comments