Tiada Pemasangan Tempatan (CKD) Untuk Suzuki Buat Masa Ini – Naza Group Tumpu Perniagaan Import (CBU)
Auto News Pelantikan Naza Group sebagai pemegang francais bagi Suzuki di Malaysia telah melengkapkan transformasi kumpulan perniagaan automotif itu untuk lebih memberi fokus dan tumpuan kepada perniagaan serta pengedaran kereta import (CBU), berbanding pemasangan tempatan (CKD).
---
Ketua Pegawai Operasi Naza Group, Datuk Nik Hamdan Nik Hassan memberitahu kepada The Edge bahawa mereka sedang menetapkan strategi perniagaan baru untuk memperbaiki kecekapan operasi dan kos terhadap semua urusan dalam maksud mencipta nilai serta menghapuskan pertindanan. Bukan itu sahaja, Naza Group juga ingin menjadi lebih kecil dan berkesan dalam semua operasi.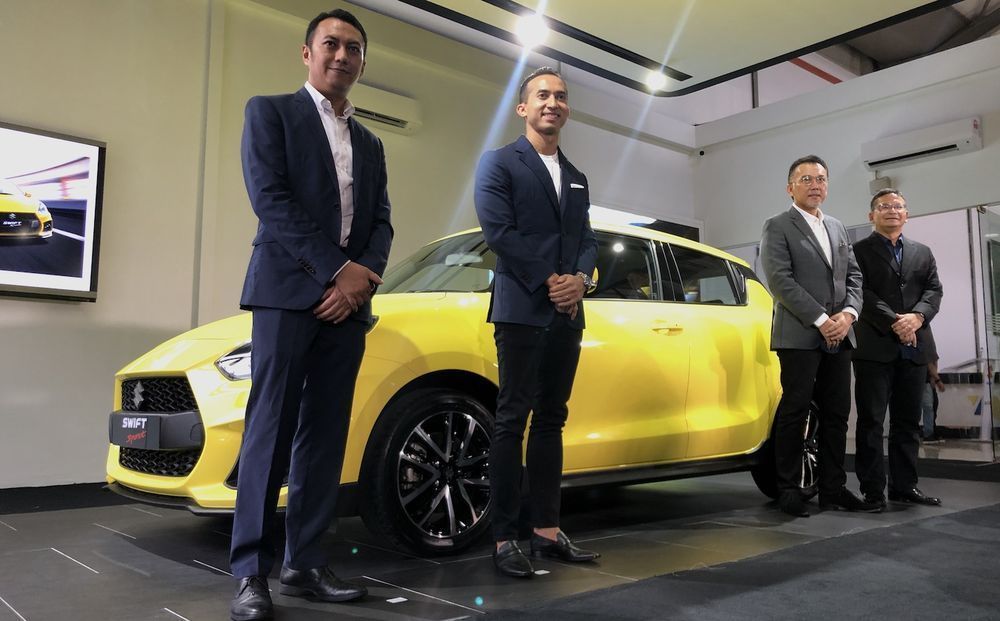 Terdahulu, Naza Group telah melepaskan dua jenama di bawah kendaliannya iaitu Kia dan Peugeot. Tindakan tersebut merupakan salah satu rancangan untuk menyusun semula model perniagaan mereka kearah kelestarian yang lebih baik. Bukan apa, pemasangan tempatan ini memerlukan modal yang besar. Namun dengan ketidaktentuan dalam pasaran di tambah pula dengan pandemik yang sedang melanda, Naza Group telah memutuskan untuk melepaskan dua jenama tersebut.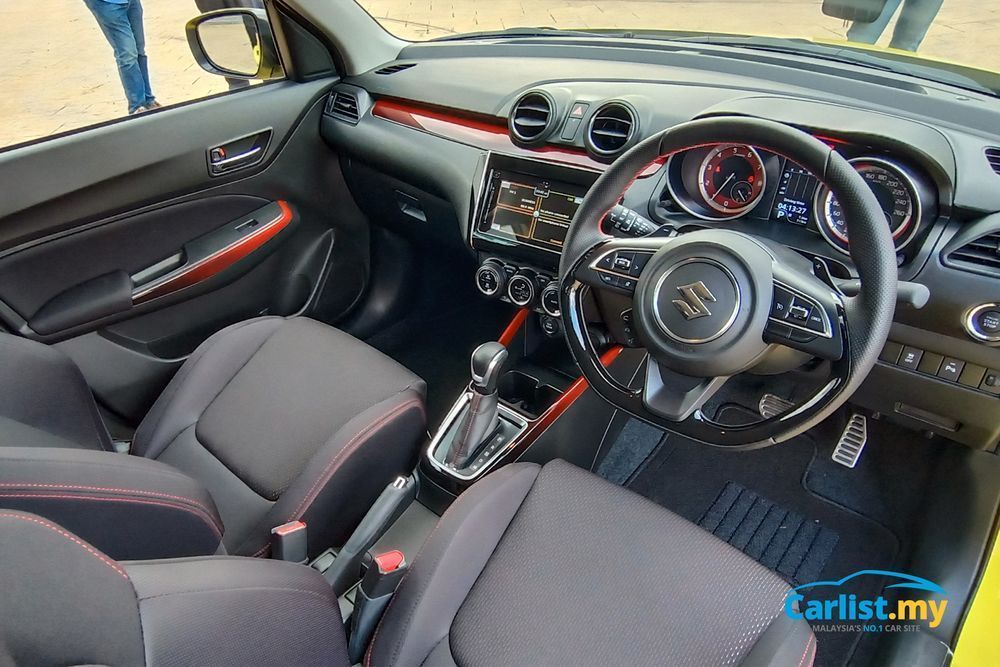 Namun dengan kehadiran Suzuki sebagai jenama baharu di bawah kendalian mereka, Naza Group optimistik untuk melihat prestasi lebih baik tahun ini, dengan jualan dijangka meningkat selari dengan ramalan pertumbuhan 8% bagi tempoh sama berbanding tahun lalu. Menurut Nik Hamdan, ini boleh diterjemahkan kepada pertumbuhan 16% bagi keuntungan kepada RM700 juta dan 35% peningkatan untung kasar. Peningkatan keuntungan tersebut dijangka hadir dari Suzuki, turut dibantu juga oleh beberapa jenama lain melalui pengenalan model baru dalam masa terdekat.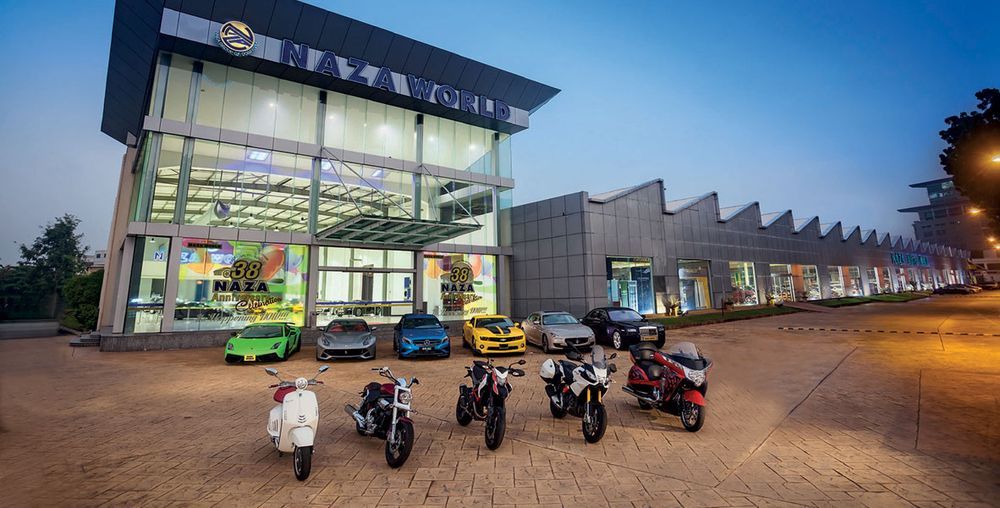 *Kredit foto: Naza
Tahun lalu, Nik Hamdan mendedahkan bahawa kumpulan itu menjual sekitar 40 unit Ferrari, 30 Maserati, 260 motosikal Ducati, 700 unit Mercedes-Benz dan 250 unit kereta recon sekaligus mencatatkan RM600 juta keuntungan (sebelum audit). Ketika ini, Naza Group menjadi wakil bagi Ferrari, Maserati, Mercedes-Benz, Suzuki dan Ducati bagi pasaran Malaysia.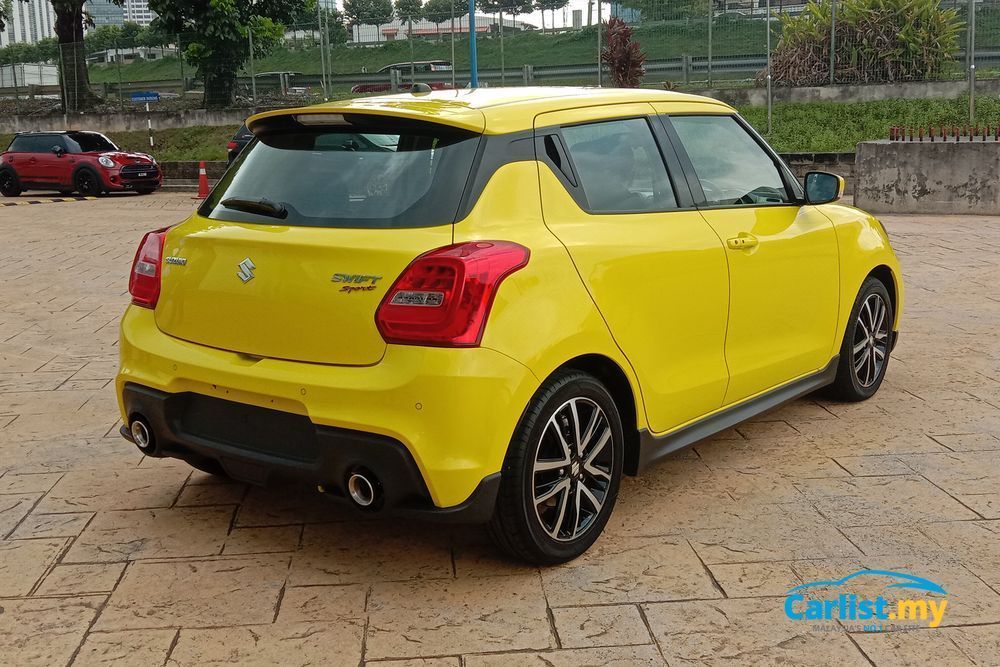 Sekiranya anda merasakan model Suzuki Swift Sport versi CBU yang dibawa masuk oleh Naza agak sedikit mahal, anda pasti tertanya-tanya sekiranya Suzuki Swift versi CKD akan diperkenalkan atau tidak. Jawapannya, tidak buat masa ini. Meskipun pengenalan unit CKD dilihat sebagai tawaran yang menarik dan lebih menguntungkan berbanding CBU, di mana unit CKD bakal menerima pengecualian cukai serta boleh dijual dengan harga lebih murah, namun Naza memerlukan pelaburan yang besar untuk menjalankan operasi CKD. Ianya bukanlah langkah terbaik bagi Naza pada ketika ini menurut Nik Hamdan.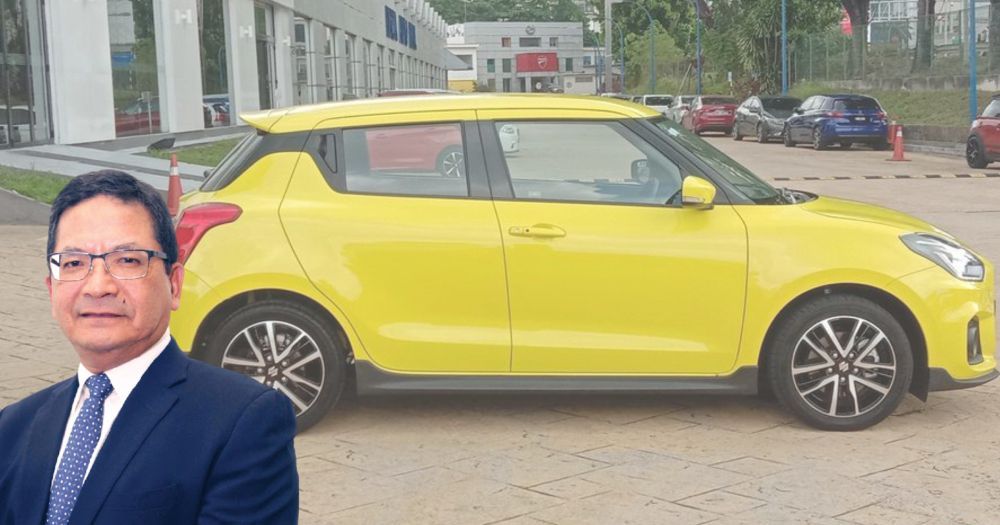 "CBU membolehkan kami untuk membawa lebih banyak model ke pasaran ini. Ia boleh jadi lebih mahal, tetapi itu tidak akan menghalang kami untuk membawa masuk lebih banyak model," jelas Nik Hamdan. Naza yakin bahawa perniagaan CBU sepenuhnya kini seimbang, memandangkan pelaburan yang diperlukan tidaklah sebesar perniagaan pemasangan tempatan CKD.
Operasi CKD memerlukan Naza untuk menjadi lebih selektif kerana ia memerlukan konsistensi jumlah untuk pengeluaran. Penilaian teliti harus dibuat oleh Naza tentang model mana yang patut dibawa sebagai CKD dan CBU. Tetapi jika anda mahukan CKD berdasarkan jenama dibawah kendalian Naza pada ketika ini, ia memerlukan lebih banyak jumlah model terjual sebelum memulakan CKD.
Walau bagaimanapun, Naza tidak menolak kemungkinan untuk memperkenalkan pemasangan CKD bagi mana-mana model Suzuki pada masa akan datang. Untuk pengetahuan anda, Suzuki sudah mempunyai kemudahan pemasangan di Thailand dan Indonesia, di mana Perjanjian Perdagangan Bebas ASEAN membolehkannya menikmati duti import yang rendah.
Ramai juga yang risau adakah Suzuki turut akan menghadapi nasib sama seperti Kia dan Peugeot yang menerima permintaan rendah meskipun sebelum pandemik melanda? Nik Hamdan berkata beliau optimistik dengan jenama Suzuki di Malaysia dan ia mempunyai potensi besar untuk berkembang.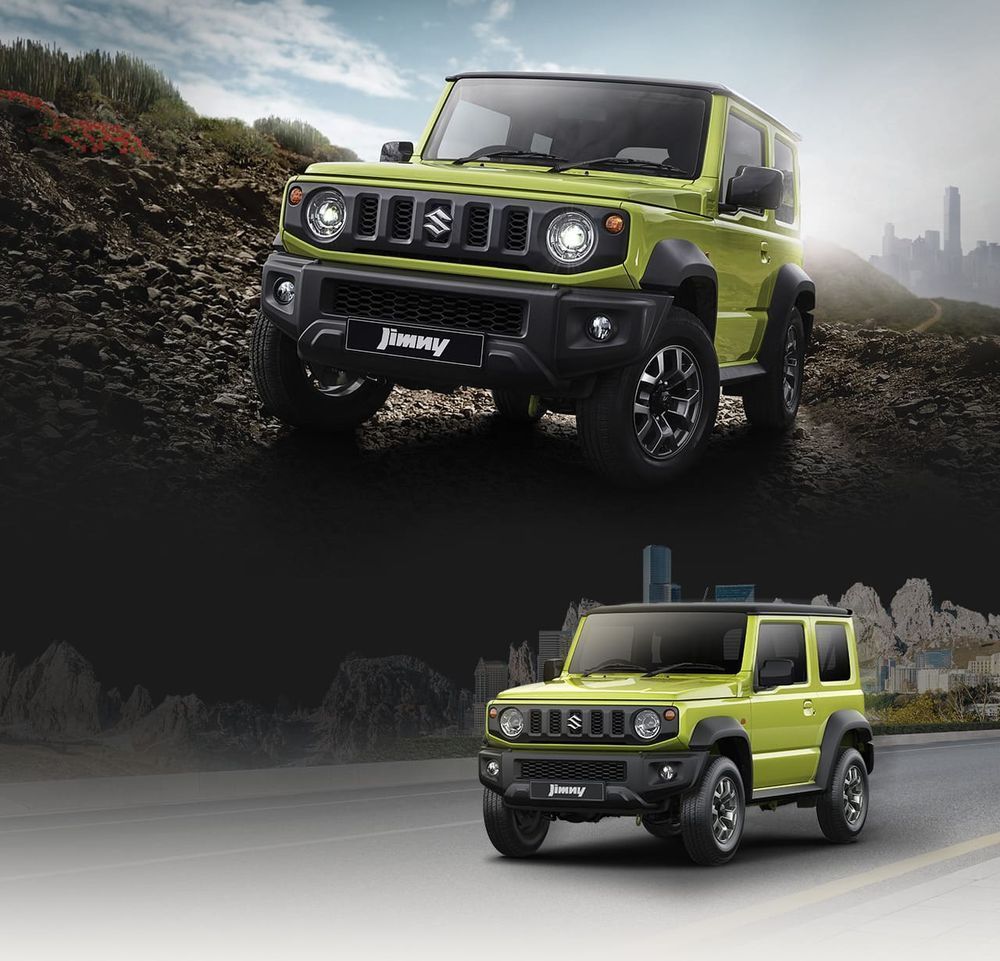 Tambahan pula, Naza telah mengumumkan bahawa sebuah lagi model popular Suzuki akan diperkenalkan selepas tamat tempoh Hari Raya Aidilfitri. Meskipun model apa yang bakal diperkenalkan tidak dinyatakan, namun semua tahu ianya merujuk kepada Suzuki Jimny generasi keempat yang merupakan model popular Suzuki selain Suzuki Swift.
Senang cerita, jika jenama Suzuki menerima sambutan baik daripada masyarakat dalam tempoh 3 hingga 5 tahun ini, tak mustahil untuk negara kita menerima unit CKD bagi model Suzuki pada masa akan datang. Tetapi jika ianya masih suam-suam kuku, nampaknya kita terpaksa terima unit CBU sahaja lah dari Naza Group.
Semoga jenama Suzuki dibawah kendalian Naza Group ini tidak mengikut jejak langkah Kia dan Peugeot sudahlah.


For more latest car news, reviews, car buying guides and videos visit us at Carlist.my Auto News.
Check out all the best new & used car deals in Malaysia at Carlist.my.
Sell your car fast with the best offer? Visit us at CarlistBid.my.
Get the latest new car promotions at New Car website now.
---
---
---
Comments