#TransportRaya: SUV, MPV atau Sedan?– Kereta Sesuai untuk Ziarah Raya 1 Syawal
Car Owners' Guides Meskipun kerajaan telah mengumumkan Perintah Kawalan Pergerakan (PKP) di beberapa buah daerah seperti di Selangor dan Kuala Lumpur, namun aktiviti ziarah pada 1 Syawal masih dibenarkan bagi mereka yang berada di dalam daerah yang sama. Untuk membawa ahli keluarga serta juadah raya, anda memerlukan kereta yang sesuai. Jangan risau, kami ada beberapa cadangan kereta yang sesuai untuk digunakan ketika ziarah raya 1 Syawal!
---
SOP Hari Raya Aidilfitri
Sebelum kita pergi ke senarai kenderaan yang sesuai untuk menyambut kedatangan 1 Syawal bersama keluarga tersayang, jom kita lihat SOP bagi aktiviti yang dibenarkan serta tidak dibenarkan di kawasan PKP, PKPB, PKPP dan PKPD di Malaysia menjelang Hari Raya Aidilfitri kelak.
SOP Hari Raya Aidilfitri 2021
PKPD
PKP
PKPB
PKPP
Takbir Raya Di Masjid / Surau
X
✔
✔
✔
Takbir Rumah Ke Rumah
X
X
X
X
Solat Sunat Hari Raya di Masjid / Surau
X
✔
✔
✔
Jamuan selepas solat Hari Raya
X
X
✔
✔
Ziarah Raya – 1 Syawal
X
X

✔

20 pax

✔

25 pax

Ziarah Raya – 2 /3 Syawal
X

✔

15 pax

✔

20 pax

✔

25 pax

Rumah Terbuka
X
X
X
X
Ziarah Tanah Kubur
X
X

✔

6 pax

30 min

✔

6 pax

30 min
Dah faham? Ok sekiranya anda ingin pergi ziarah raya pada 1 Syawal nanti bersama keluarga, anda memerlukan sebuah kereta yang sesuai untuk dijadikan sebagai transport raya atau kenderaan khas bagi membawa ahli keluarga atau membawa barang mahupun juadah raya. Bagi yang berkeluarga yang mempunyai anak-anak kecil, anda pasti memerlukan kereta yang lebih besar dan selesa. Bagi yang bujang pula hatchback pun sudah memadai.
Proton X50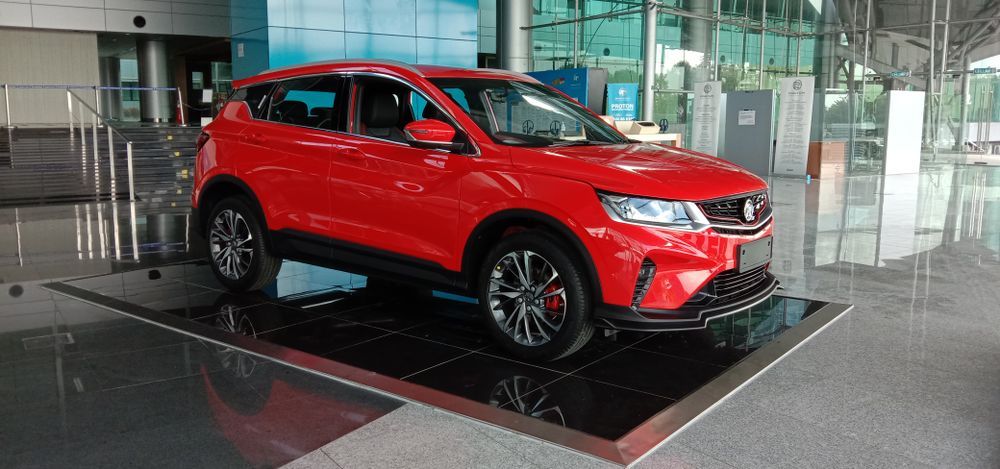 Bagi model SUV, ada banyak pilihan yang boleh dibuat. Namun kali ini, kami merasakan X50 merupakan antara SUV yang sesuai untuk digunakan sebagai transport raya. Selain dapat menumpangkan ahli keluarga dengan selesa, Proton X50 hadir dengan reka bentuk luaran yang seksi bersama rekaan dalaman yang premium. Selain itu, penumpang dalam kereta juga dapat mengambil udara segar luar dengan panoramic sunroof yang terdapat pada X50. Percayalah, kanak-kanak pasti akan sukakan bahagian ini.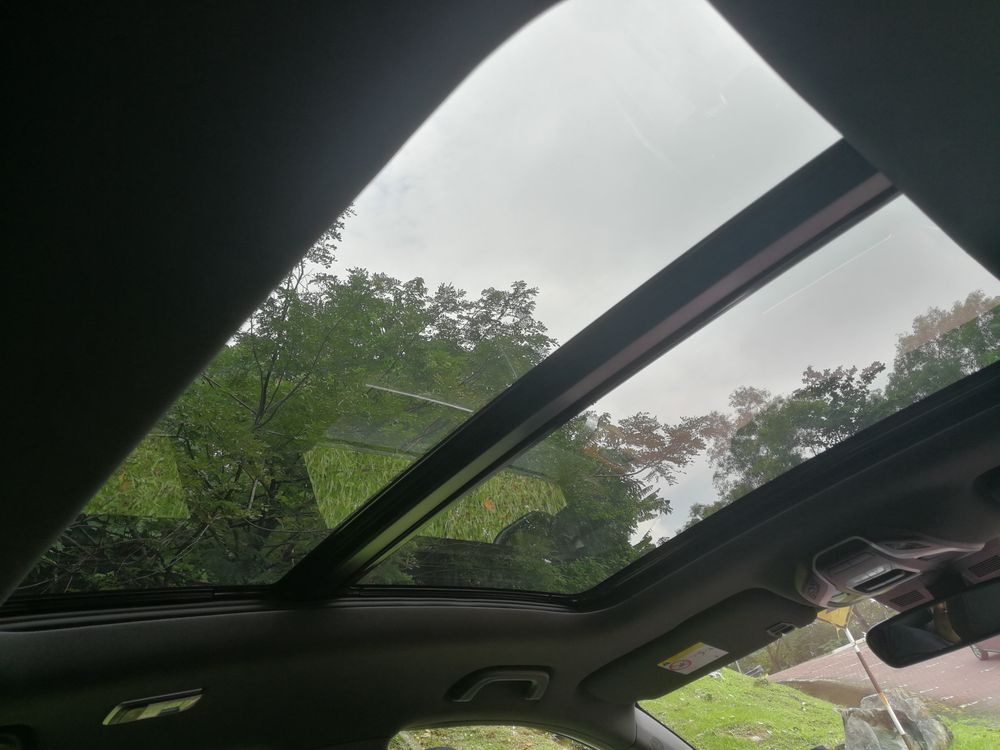 X50 dikuasai oleh enjin 1.5L TGDI tiga silinder turbo yang mampu memberikan output maksimum 177 PS serta 255 Nm tork serta dipadankan dengan transmisi 7-kelajuan klaj berkembar dengan mod manual. Selain itu, ciri keselamatan yang ada pada X50 juga bukan calang-calang, ada ADAS level 2 tau. Yang penting, ada kamera 360 darjah! Nanti nak park kereta pun senang. Takdelah tercium kereta orang lain di kawasan parkir nanti.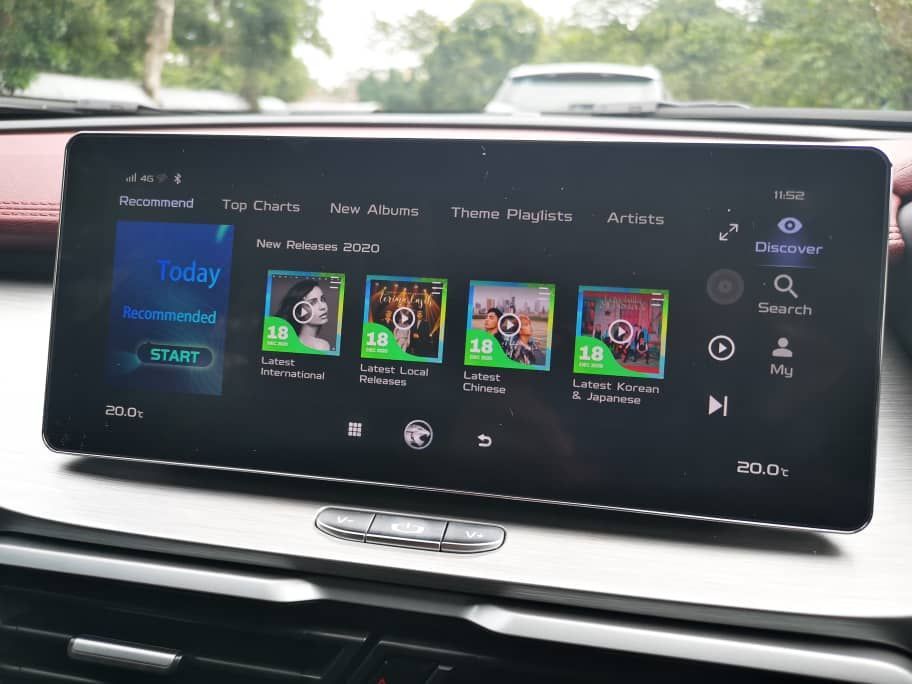 SUV ini turut dilengkapi dengan skrin sentuh infotainment yang besar (10.25 inci) yang membolehkan anda untuk memainkan lagu, video mahupun navigasi dengan mudah. Belum kira lagi dengan anak-anak saudara anda yang pasti akan teruja melihat sistem kawalan suara 'Hi Proton' yang mampu mengawal beberapa bahagian dalam kereta anda.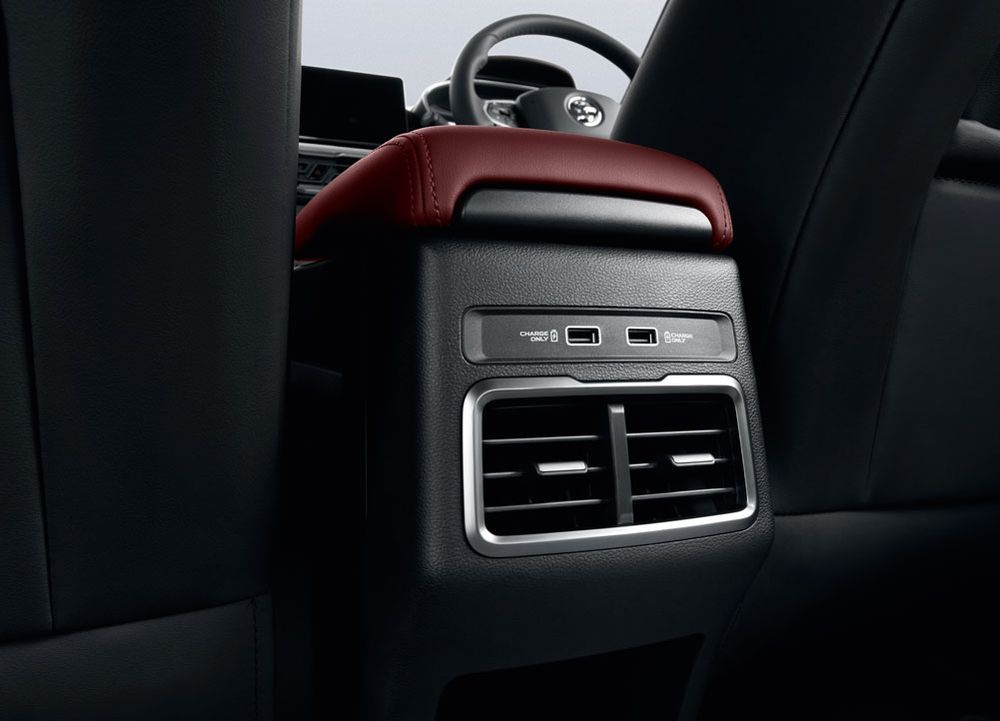 Selain pendingin hawanya menerima penapis N95, malah penumpang belakang turut menerima pendingin hawa di bahagian belakang. Baru boleh pergi beraya dengan aman dikala waktu panas terik. Tambahan pula, kalau bawa X50 pulang beraya, mesti kereta anda akan menjadi tumpuan kerana dengar cerita, ada yang sudah berbulan-bulan sabar menanti ketibaan X50 yang telah ditempah!
Toyota Innova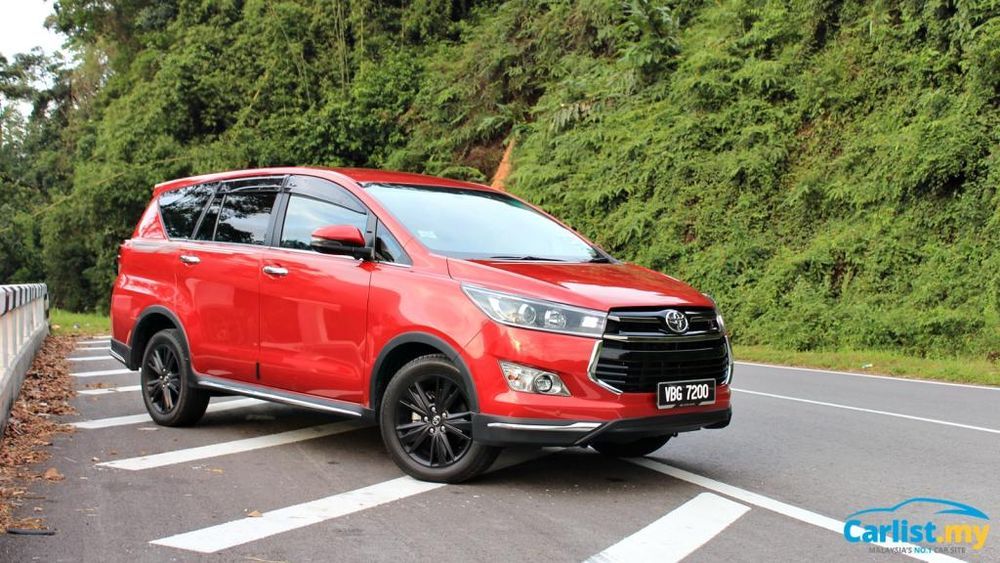 Seterusnya, jika anda memerlukan kereta yang lebih besar bagi memuatkan lebih ramai penumpang pada 1 Syawal nanti, Toyota Innova merupakan antara pilihan yang terbaik. Kebiasaannya, MPV mempunyai ruang but yang lebih besar berbanding SUV. Jadi selain dapat memuatkan ramai orang, kalau nak bawa masuk beg, bekas juadah raya mahupun hadiah raya yang ingin disampai pada keluarga tersayang pun jadi lebih mudah.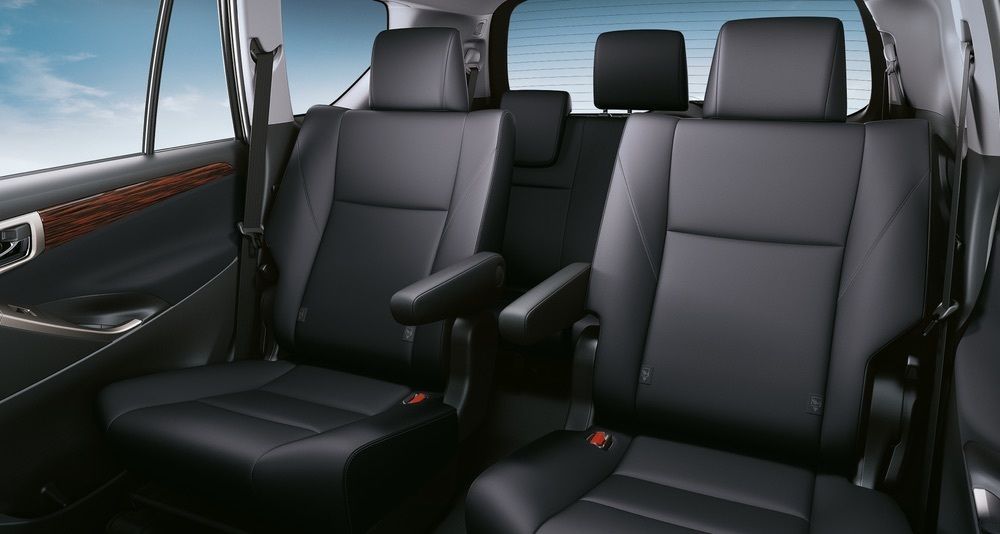 Selain itu, penggunaan Captain Seats yang lengkap dengan perehat lengan pada Innova sememangnya memberikan keselesaan penuh kepada penumpang di belakang. Terasa seakan-akan berada dalam Vellfire dengan tempat duduk penumpang seperti itu. Oleh kerana ada dua tempat duduk single yang berasingan di barisan kedua, ruang kosong di tengah antara tempat duduk tersebut akan memudahkan akses untuk ke tempat duduk belakang. Tak perlu lagi lipat kerusi untuk ke tempat duduk paling belakang.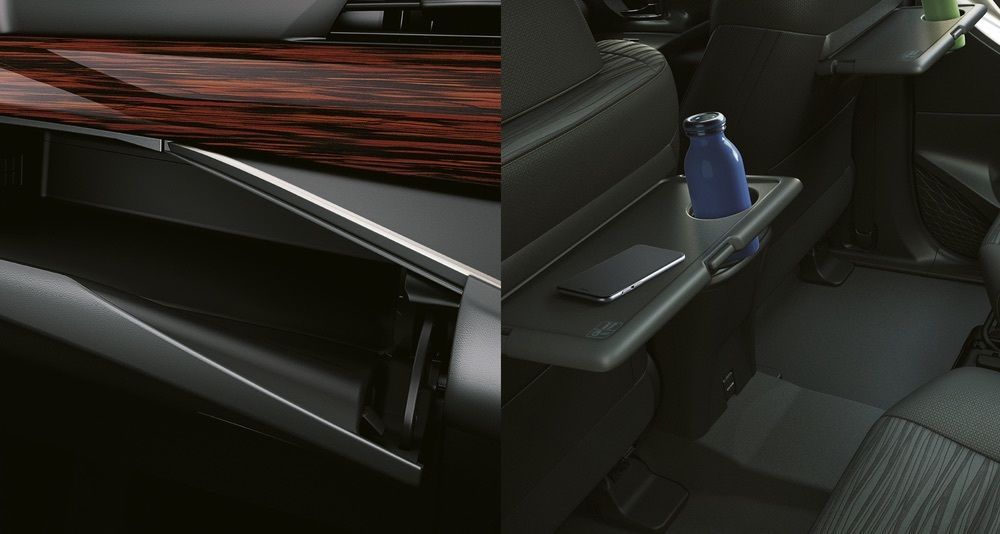 Penumpang belakang juga bertuah kerana bukan sahaja ada salur pendingin hawa di bahagian belakang, namun ia turut hadir dengan USB port. Bila raya, pasti semua akan sibuk bergambar dan berkongsi di media sosial. Sah lah bateri cepat habis. Kini, tak perlu lagi bawa kabel pengecas sepanjang 2 meter bagi penumpang di barisan ketiga untuk mengecas telefon. MPV ini turut hadir dengan ruangan simpanan di bahagian dashboard dengan kebolehan menyejuk. Boleh la simpan air mineral dalam tu ketika beraya kerana masa beraya, tuan rumah selalunya hidang air manis. Jangan lupa untuk minum air masak juga!
Honda Civic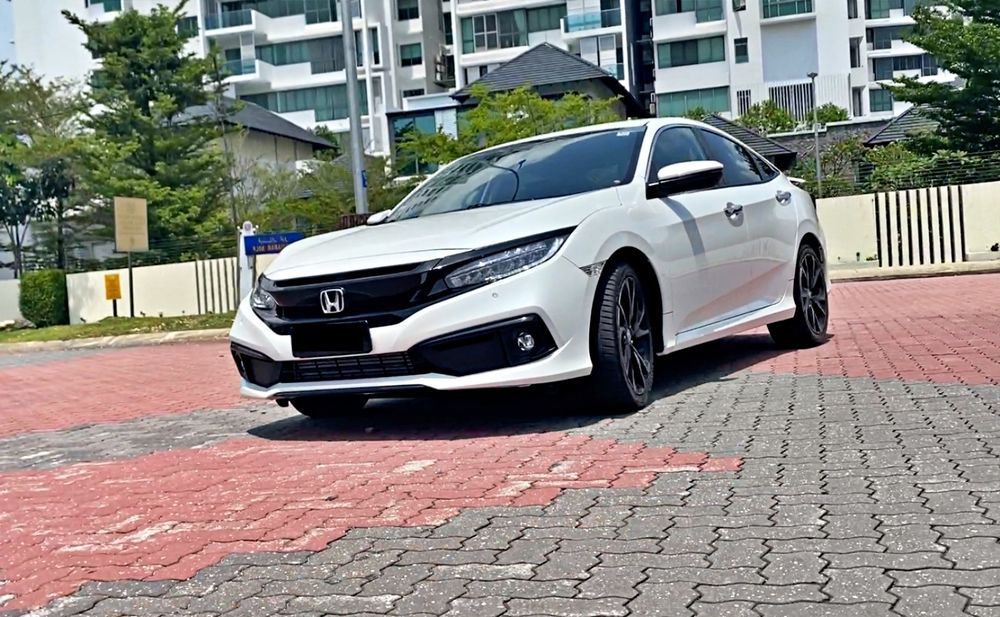 Kalau tak minat SUV atau MPV, Honda Civic lah pilihan seterusnya. Tiada yang lebih menarik di mata makcik-makcik saudara anda melainkan sebuah kereta yang berlogo 'H'. Jadi oleh itu, Honda Civic dilihat sebagai kereta yang menarik untuk kickstart soalan-soalan seperti 'Kau kerja apa sekarang?" Secara tidak langsung, silaturrahim yang lebih erat antara keluarga dapat dipupuk dengan cara ini.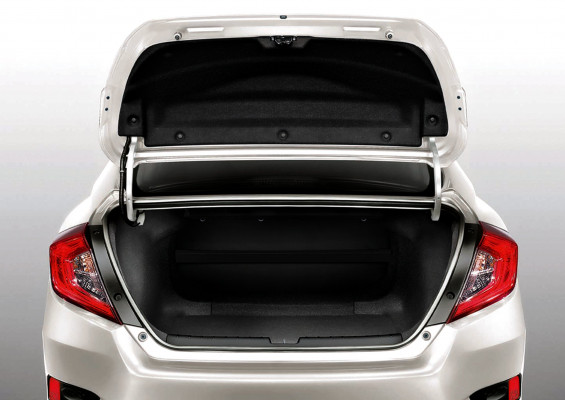 Bila lagi nak bergaya dengan Civic ketam? Lepasni generasi baharu Civic dah tiada lampu ketam. Interior kereta ini turut menawarkan ciri Ultra-Spacious yang luas dan selesa. Oleh kerana kita hanya diberi kebenaran untuk beraya sehari sahaja, jadi ada sesetengah mereka yang perlu membawa semua baju rayanya untuk diragakan pada 1 Syawal. Jangan risau kerana bukan sahaja kabin yang luas, malah ruangan butnya turut luas dengan kapasiti 519 liter.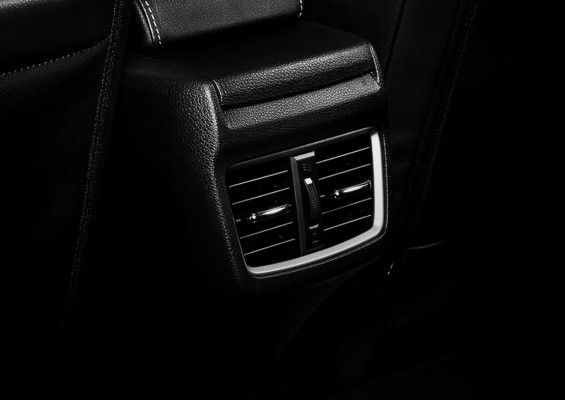 Penumpang turut bakal menerima pendingin hawa di bahagian belakang. Dah la luas, sejuk, lepastu ada Apple Carplay dan Android Auto pula. Senang nak mainkan lagu raya dalam kereta untuk menghidupkan lagi suasana hari raya.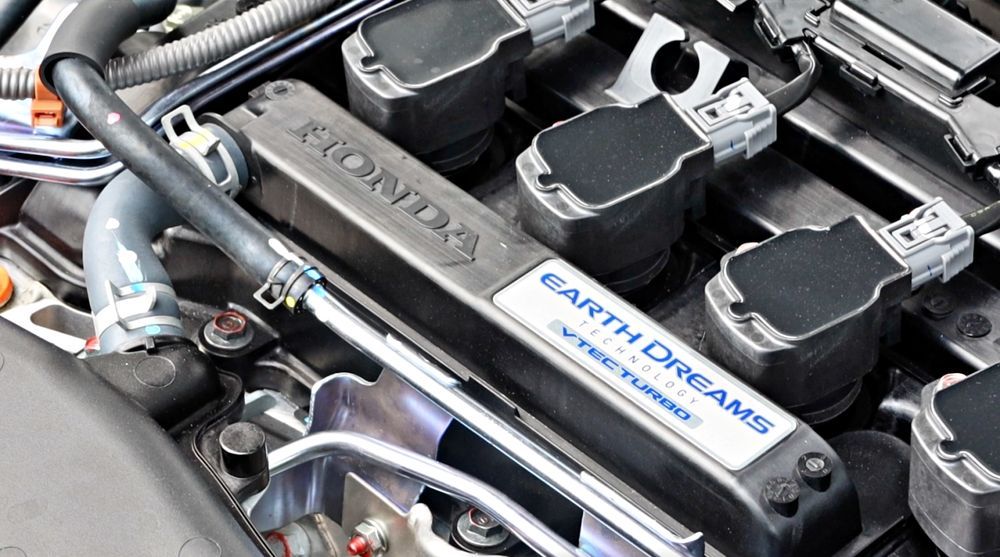 Jentera ini dikuasai oleh enjin 1.5L VTEC Turbo yang memberikan 173 PS dan 220 Nm Tork. Enjin turbonya memberikan kuasa yang hebat seakan-akan jentera ini dikuasai oleh enjin 2.4L. Selain itu, kereta ini mempunyai ciri yang membolehkan anda menghidupkan enjin dari luar kereta. Boleh la menunjuk sikit kat anak-anak buah. Biasanya yang pakai Civic jarang ekzos tak padu. Dengan cara ini, nampak cool sikit bila anda pulang ke kampung.

Dengan ciri keselamatan yang hadir bersama Honda Sensing pada kereta ini, anda tidak perlu risau dengan ciri keselamatan yang ditawarkan. Meskipun kereta ini tidak hadir dengan kamera 360 darjah, namun ia datang dengan kamera undur belakang pelbagai sudut serta Honda LaneWatch, di mana sebuah kamera diletakkan bersama cermin sisi anda bagi memancarkan imej blind spot pemandu di head unit kereta.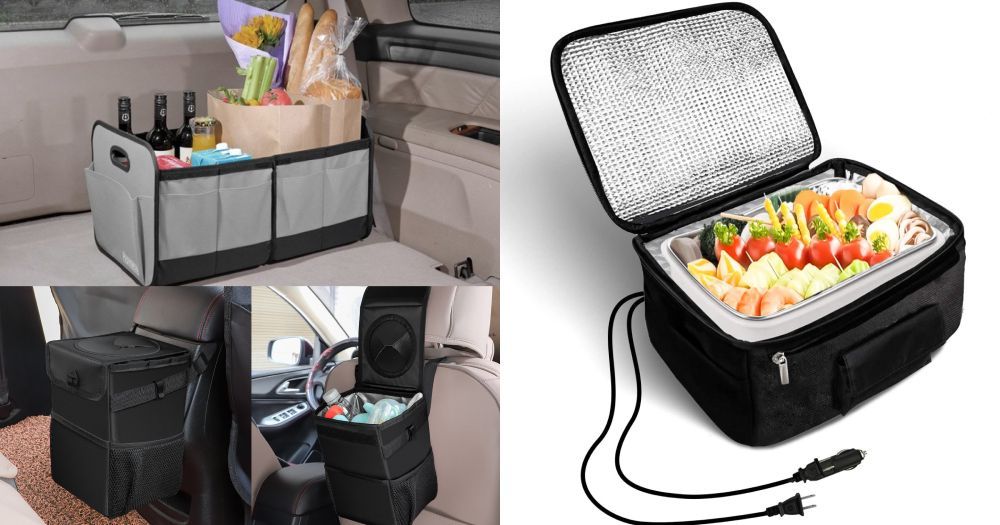 Sekiranya anda ingin meletakkan lauk pauk serta juadah berbuka di dalam kereta, pastikan anda mendapatkan menutup rapat segala makanan tersebut bagi mengelakkan risiko tumpah di dalam kereta. Pastikan anda menggunakan bekas kedap udara. Anda turut boleh membeli beberapa aksesori seperti cup holders, penyangkut barang atau boot organizer secara online sahaja. Jika anda mahukan lauk tersebut kekal panas semasa dalam kereta, anda boleh dapatkan pemanas makanan mini (portable) yang boleh digunakan di dalam kereta. Takkan nak makan rendang sejuk pula kan? Mana taknya, kabin kereta dah sejuk, jadi juadah raya haruslah kekal panas untuk mengekalkan kesedapannya.
Apa-apapun, raya raya juga, SOP jangan lupa!


For more latest car news, reviews, car buying guides and videos visit us at Carlist.my Auto News.
Check out all the best new & used car deals in Malaysia at Carlist.my.
Sell your car fast with the best offer? Visit us at CarlistBid.my.
Get the latest new car promotions at New Car website now.
---
---
---
Comments