Are Used Car Sales REALLY Not Affected By Lockdown?
Insights During a recent online AGM of the Federation of Motor and Credit Companies Associations of Malaysia (FMCCAM), Minister of Transport, Datuk Seri Dr. Wee Ka Siong reiterated that despite the effects of the pandemic and resultant lockdowns, the Malaysian automotive industry has largely been unaffected. He said this citing strong numbers of online vehicle ownership transfers in 2020 and 2021.
---
Dr. Wee added, "Except for the initial lockdown in March 2020, car sales have generally not been affected by the pandemic. I believe online transactions will continue to increase as contactless transactions are the trend now," The Star reports.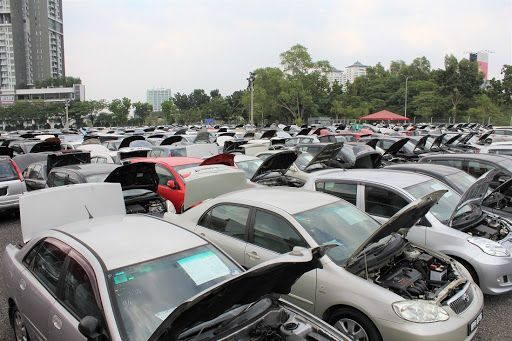 The President of FMCCAM Datuk Khor Chong Boon added that despite the restrictions of the pandemic, car sales have grown 20 percent, as evidenced by the 347,000 online ownership transfers between January and May this year.
He echoed Wee's statements, "Last year, we achieved our target and saw 601,102 ownership transfers through the STMS and eSTM systems. This would not have happened without the systems as these cases would require 1.2 million trips and extra man-hours if done over the counter,"
What happens now?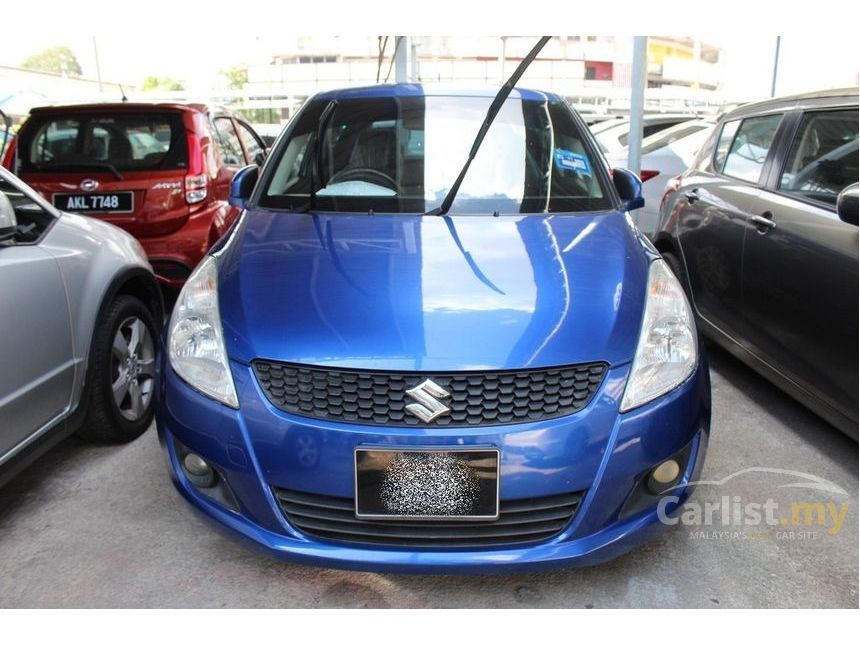 Of course, this is very good news – and a healthy automotive market is a boon for the economy, especially in these tough times. However, we have to ask if the current situation is merely a temporary trend or the results of a strong market that can be viewed as sustainable in the long run.
Given Carlist.my's position as the leading buying and selling portal in Malaysia, and our longstanding relationships with thousands of used and reconditioned car dealers across the country – we're uniquely qualified to provide some commentary on the matter and provide projections on what we believe can be achieved in the near future.

Referring back to the Transport Minister's comments, yes, the used and recond markets enjoyed an extremely strong showing in 2020. This, as the FMCCAM quoted was courtesy of the government's sales tax exemption and six months moratorium, which helped spur sales in the second half of the year and outperformed 2019 and even 2020 forecasts.
As more and more people were buying new cars (leading to an excellent recovery of the new car market in the second half of 2020) due to attractive pricing, more used cars hit dealerships which greatly boosted vehicle portfolios at dealerships. As was also noted in the period – many of the cars sold were Japanese or popular local models such as the Perodua Myvi and Proton Saga.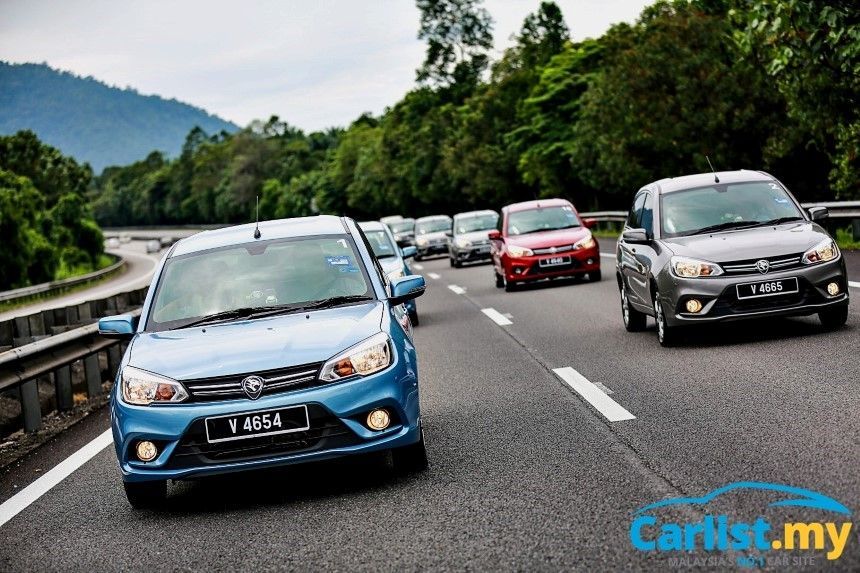 The counterargument, however, is if these models did not arrive at dealerships, would the used car market have seen such a significant boost in the latter part of last year. This is especially true for Japanese cars, which tend to be kept by first-time owners for longer periods of time (6-9 years) given their excellent reliability. Therefore, if new cars were not bought, these cars would not have changed hands.
Buying it in the nick of time
Another contributor to the substantial boost in sales volume the used car market enjoyed was down to the timeframe new cars buyers had to dispose of their existing cars. This led to a larger number of used cars being procured at cheaper prices, in a shorter time – so that new car buyers could take advantage of the sales tax exemptions during the limited time period that it was initially offered.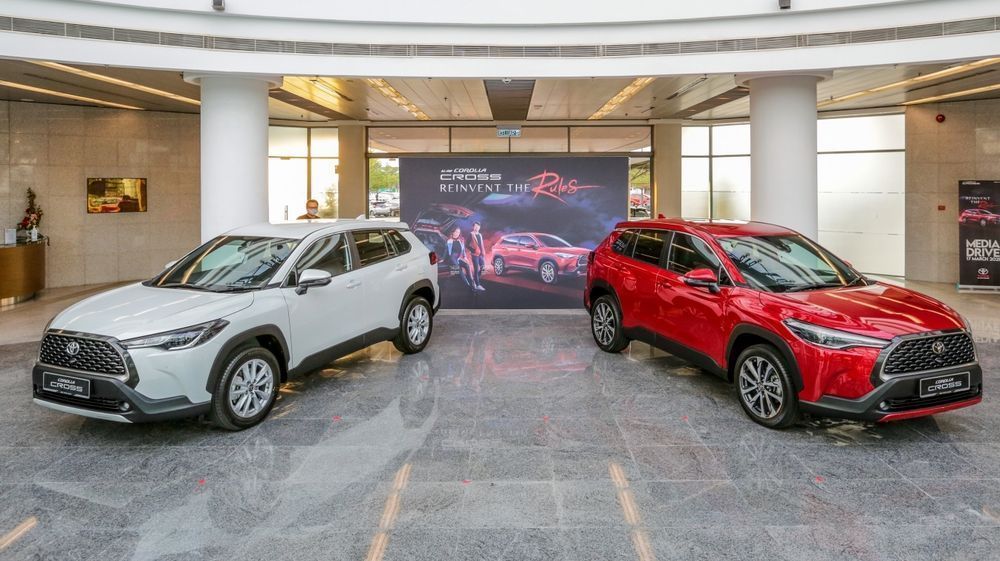 Initially, the SST exemptions were slated to end on 31st December 2020, before being extended to the end of June 2021, and now as we all know, till the end of Dec 2021. This yo-yoing of the policies created much uncertainty amongst new car buyers (X50 owners will know this first hand), leading to many buyers opting to pull the trigger on a new car purchase for fear of not getting the exemptions. This further aided the used car market in capitalising on the healthy surplus of used cars making its way to dealerships across the country.
However, the question now remains, will we still see a stable amount of vehicles change hands between new car buyers down to dealers and to used car buyers when the SST exemptions end in December of this year. Will this upward momentum continue?
Numbers that might not tell the whole story…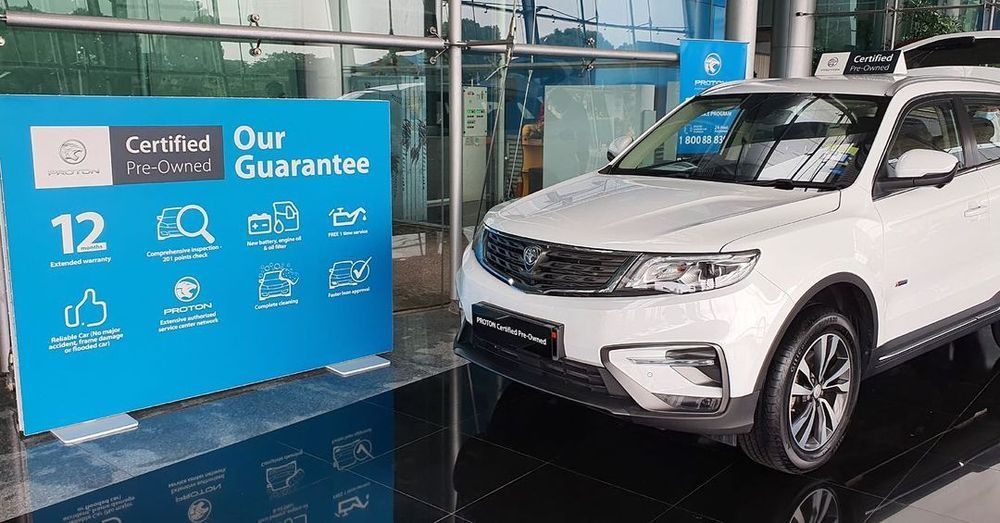 In his statements – Dr. Wee noted the laudable efforts made by used car dealers to gravitate from traditional forms of doing business to the online and digital sphere as well as making these changes in record time.
He noted that more and more dealers are readily using online tools such as the Temporary Ownership Transfer System or Sistem Tukar Milik Sementara (STMS) which allows dealers to transfer ownership of used vehicles (for a period of 6 months) without going through the Road Transport Department (JPJ). If the car is not sold in that period, the dealership assumes permanent ownership of the vehicle through the Automatic Ownership Transfer feature until it is sold.
This has greatly streamlined the process for dealers and sellers and enhanced the transparency and accountability of the transaction between both parties. In addition, the eSerahan Tukar Milik (eSTM) allows the vehicle transfer process to be concluded via the biometric features of the MyKad and thumbprint verification between both parties has sped up the transfer and delivery of a used car to its new buyer.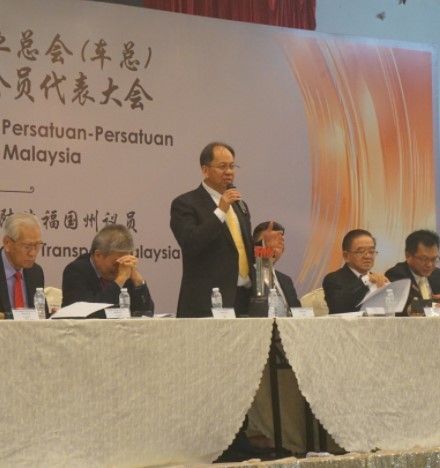 With that said, the over 600,000 ownership transfer of 2020 and approximately 347,000 conducted between Jan and May 2021 may not precisely account for cars that are resold by dealers to used car buyers. This is because the system tracks when a car is first transferred from a seller to a dealer and then from a dealer to a new buyer. Therefore while the numbers are positive, it reliably cannot paint an accurate picture of the cars sitting on dealer forecourts that have not been sold.
Movement of goods…
Again the numbers, which were tracked between May and June of 2021, do not take into account the current FMCO which was enforced on 1st June 2021. Therefore, for better clarity of the overall health of the industry, we'd have to track more numbers as the year progresses.
Other contributing factors are the substantial boom of digital trading solutions and market disruptors such as CarlistBid - which adds a separate layer of transactions between a seller and eventually used car buyer which the STMS system does not differentiate.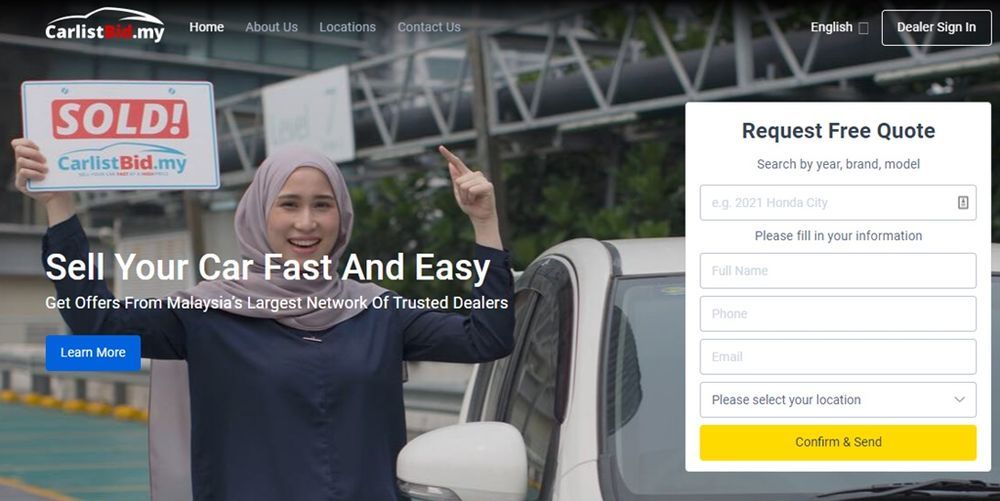 For instance, when using solutions such as CarlistBid, a car is first transferred from the seller to CarlistBid in a safe and transparent manner. After which, the car may then be sold onwards to a used car dealer, who then sells it finally to a new buyer. Therefore, there are three transactions on a single car and not the other way around.
This and other factors such as B2B sales – sales of cars between dealers – may yet obscure the lines between what constitutes a proper sale or simply a 'movement of goods' between various parties.
Word on the ground
In conversations and feedback from dealers – our findings lead us to believe that business remains tough. The current FMCO has led to more uncertainty as dealers are not allowed to open dealerships, which has led many of them to refocus their efforts on enticing buyers online or digitally.
Of course, having the right product buyers want is key and this period has also required a refocus for some to move from more premium vehicles (that offer better margins but require more time to sell) to bread-and-butter models that keep the business fluid.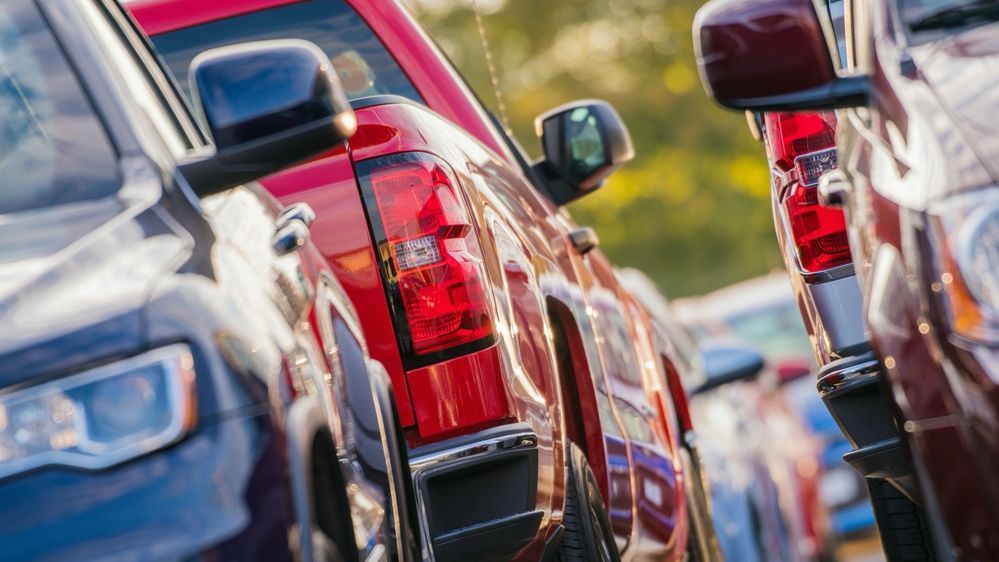 Some dealers have also accounted for an increase in cash purchases of vehicles – given more affluent and cash-rich buyers are not utilising their funds on lifestyle activities and travelling – these funds are then repurposed for upgrading their vehicles and/or refreshing to a newer car (albeit used) if the price is attractive.
Of course, the marginal drop in new car prices has also meant that used car prices have dropped to stay attractive within the market, therefore this knock-on effect may have also contributed to an increase in activity over the past two years. The 50 percent SST exemptions which also cover recond imported vehicles have also had a positive effect on dealers that also carry these types of vehicles.
In conclusion
As we've mentioned, we applaud the used car market (in its entirety) for showing so much resilience in these times and we do not intend to object or nullify the facts as mentioned by the Minister of Transport or FMCCAM.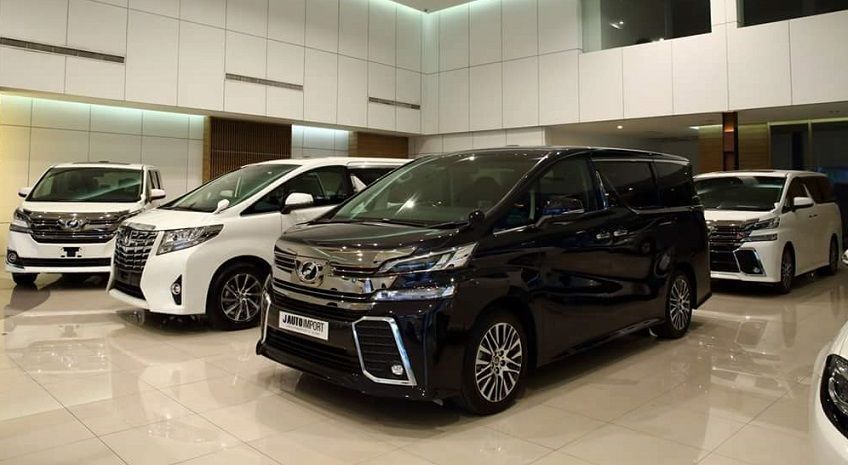 However, we do have a responsibility to highlight the frailties or inadequacies of the reporting that could lead people to believe the industry is performing better than it actually is. The accuracy of data after all should represent both the larger picture and the common reality of the activity on the ground.
If we take the first six months of 2020 as a benchmark for progress against 2021 then the picture is definitely rosy. During the first six months of 2020, the automotive industry was operational as a whole for three months.
The MCO 1.0 lockdown started in mid-March 2020 and ended in the first week of May 2020 (economic activities gradually reopened over the month) whereas the MCO 3.0 and the current FMCO only began in June. So in essence when you compare active buying and selling data of the first three months of 2020 vs the first five months of 2021 - it's really not rocket science to see which will do better but is that a fair reflection of the overall TIV of the used car industry for 2021?
The answer is no, we need more data to understand or substantiate any claims that the used car industry is doing better in 2021.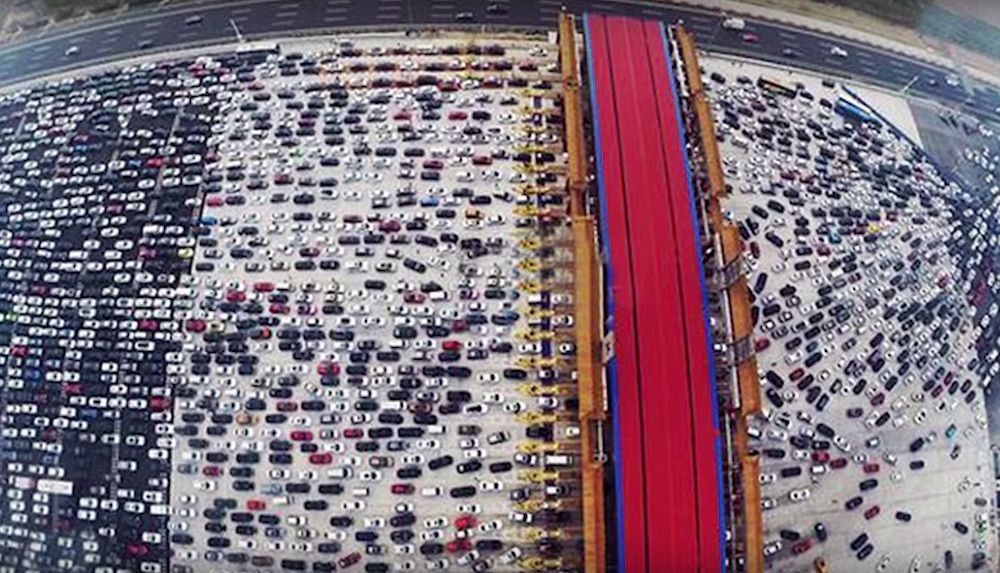 Therefore, with more time to do business in 2021, and used car dealership largely remaining operational during the two cyclic boom times of the year (Chinese New Year and Hari Raya), it is a foregone conclusion that 2021 will outdo 2020 in most matrices of measurement.
But the fact remains, what will happen after 2021, a boom or bust?


For more latest car news, reviews, car buying guides and videos visit us at Carlist.my Auto News.
Check out all the best new & used car deals in Malaysia at Carlist.my.
Sell your car fast with the best offer? Visit us at CarlistBid.my.
Get the latest new car promotions at New Car website now.
---
---
---
---
Comments