Anggota PDRM Merokok Di Dalam Kereta Peronda – Boleh Kena Saman Ke?
Insights Salah ke jika anggota polis merokok di dalam kereta peronda? Boleh kena saman ke?
---
Baru-baru ini, kami ada berkongsi artikel tentang perbuatan merokok dalam kenderaan perkhidmatan awam yang boleh dikenakan saman. Berdasarkan artikel berikut, kami menerima satu soalan yang bertanyakan tentang segelintir anggota polis yang didapati merokok dalam kenderaan peronda. Persoalannya, adakah perbuatan itu salah? Kalau salah, siapa yang akan saman mereka?
Bagi sesiapa yang tidak tahu, undang-undang Malaysia melarang aktiviti merokok di dalam kenderaan perkhidmatan awam seperti berikut:
Bas bermotor – kenderaan perkhidmatan awam yang mempunyai 7 tempat duduk atau lebih
Bas sewa persendirian – bas yang disewa dibawah suatu kontrak bagi penggunaan kenderaan tersebut secara sepenuhnya
Bas persendirian – bas yang dimiliki oleh mana-mana orang dan digunakan hanya untuk membawa pekerja-pekerja pemilik bas tersebut atau bagi membawa orang-orang berhubung dengan perniagaannya.
Bas Sekolah
Teksi
Sesiapa yang melanggar larangan ini boleh didenda tidak melebihi RM10,000 atau dipenjarakan tidak melebihi 2 tahun atau kedua-duanya. Walau bagaimanapun, kerajaan tiada kuasa untuk melarang individu untuk merokok di dalam kenderaan persendirian.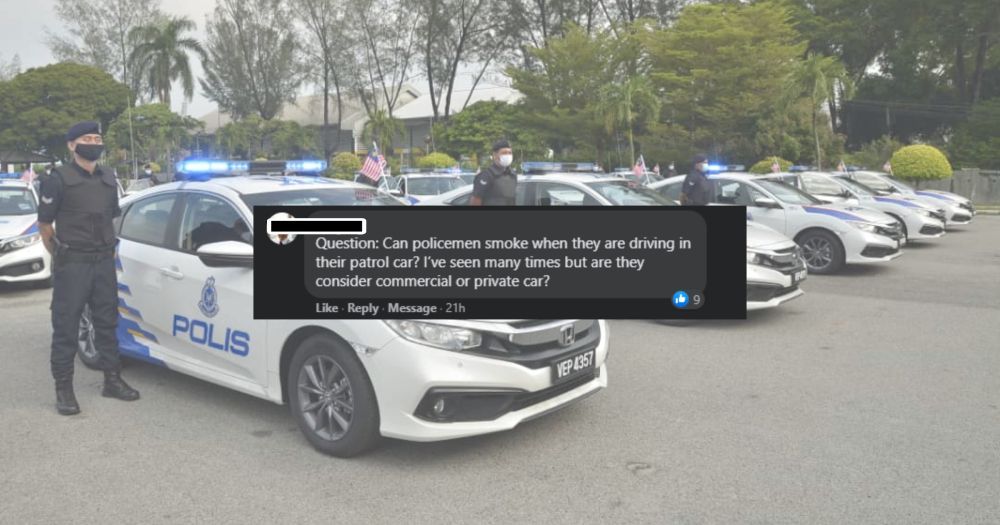 Persoalannya, bagaimana pula dengan kenderaan polis? Adakah ianya dikira sebagai perkhidmatan awam, kenderaan komersial ataupun kenderaan persendirian? Adakah undang-undang larangan merokok semasa memandu turut terpakai kepada mereka?
Untuk mendapatkan pengesahan lanjut tentang persoalan tersebut, kami telah bertanya sendiri pada beberapa anggota polis untuk mendapatkan penjelasan yang lebih mendalam tentang isu ini.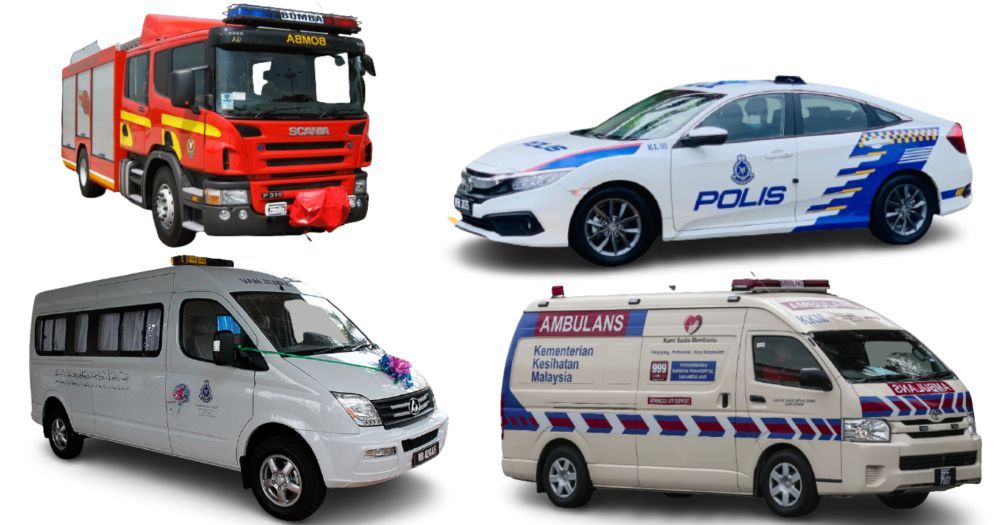 Pertama sekali, kereta peronda polis bukanlah diklasifikasikan sebagai kenderaan perkhidmatan awam. Sebaliknya, ia dikenali sebagai kenderaan jabatan. Ia merupakan kenderaan kerajaan yang diperuntukkan untuk kegunaan jabatan atau kenderaan kegunaan khas seperti kereta bomba, ambulans, kereta jenazah, kereta peronda polis dan seumpamanya.
Menurut seorang anggota polis yang dihubungi di Balai Polis Gombak, tindakan merokok di dalam kereta peronda semasa bertugas tidak dibenarkan sama sekali mengikut etika polis. Perbuatan itu menggambarkan sikap tidak bertanggungjawab anggota polis terbabit.
Walau bagaimanapun, tindakan merokok dalam kereta itu tidak salah di sisi undang-undang jalan raya sehingga mengeluarkan saman kerana undang-undang jalan raya hanya melarang aktiviti merokok di dalam kenderaan seperti bas dan teksi.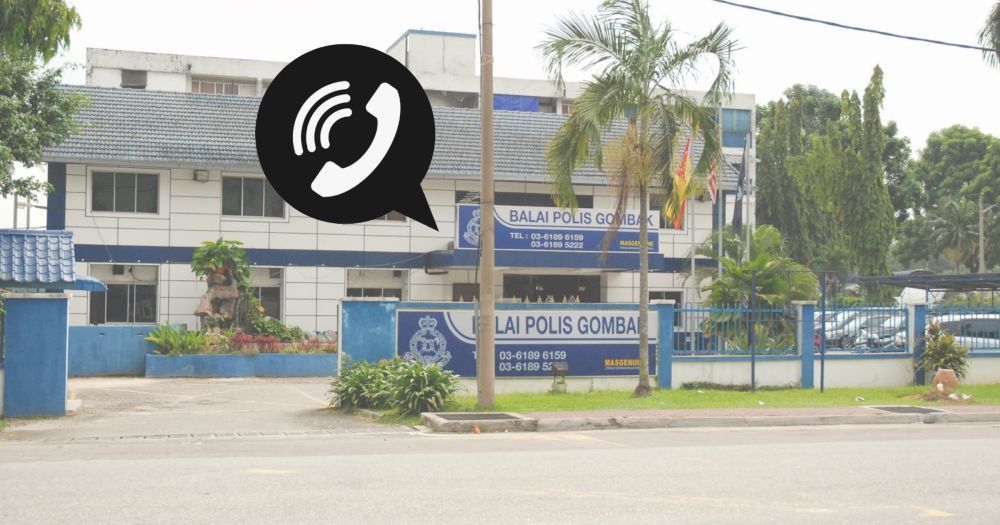 Meskipun tiada saman akan dikeluarkan, namun tindakan dalaman akan diambil terhadap anggota tersebut. Beliau turut ada menyebut bahawa merokok ini bukanlah satu jenayah ataupun perkara yang berat. Bahkan, di balai polis juga telah disediakan ruang merokok khas untuk anggota polis yang merokok.
Tambahnya, ianya berbalik semula pada etika PDRM yang menekankan disiplin dalam menjalankan tugas. Imej PDRM seharusnya dijaga dengan baik oleh semua anggota supaya dapat mendidik masyarakat untuk turut sama mencontohi penguatkuasa di Malaysia ini.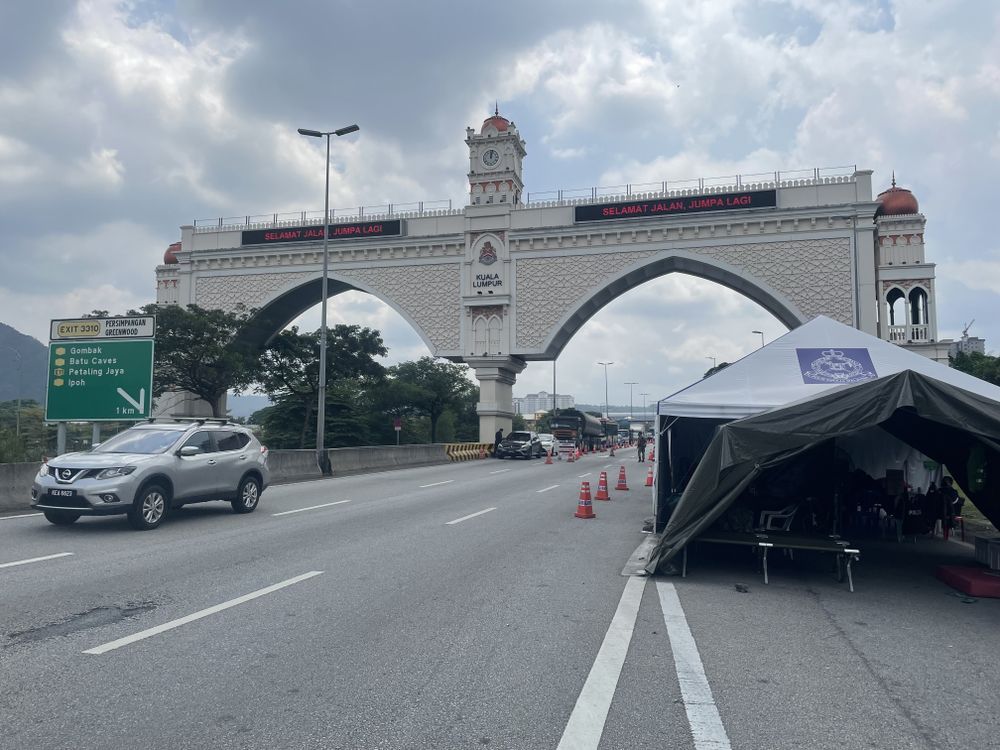 Kenyataan tersebut turut disokong oleh seorang lagi anggota polis berpangkat Lans Koperal yang bertugas di Sekatan Jalan Raya (SJR) berdekatan Taman Greenwood, Gombak. Menurut anggota polis berkenaan, tindakan merokok semasa memandu kereta peronda adalah perbuatan yang salah dan dilarang oleh PDRM.
Menurutnya, sekiranya anggota polis didapati merokok semasa memandu, mereka akan dikenakan tindakan tatatertib oleh pihak atasan. Jika orang awam ada terjumpa dengan anggota polis yang merokok semasa memandu, mereka boleh tampil membuat aduan di laman web rasmi Suruhanjaya Intergriti Agensi Penguatkuasaan beserta bukti seperti gambar dan nombor pendaftaran kereta peronda tersebut untuk dilakukan siasatan lanjut.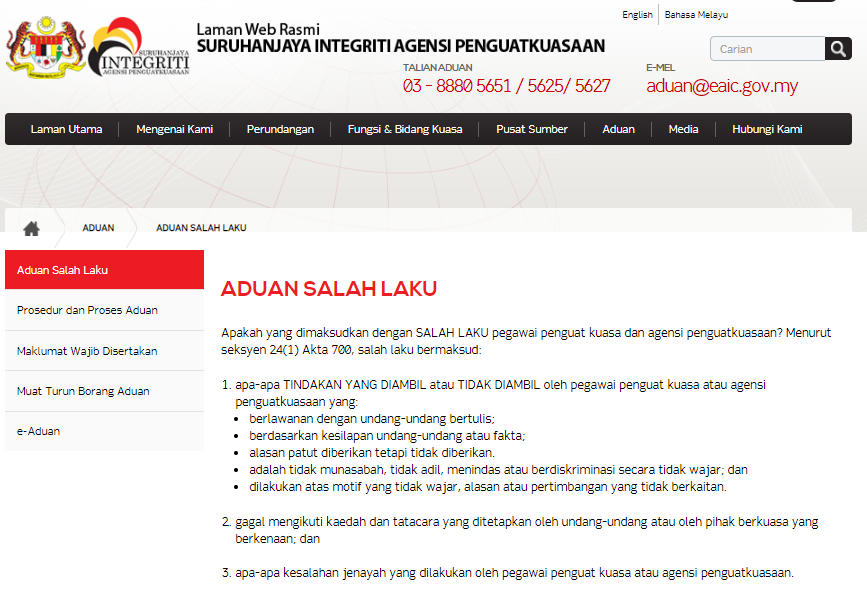 Kesimpulan berdasarkan penjelasan yang diberikan oleh kedua-dua anggota ini, jelaslah bahawa tindakan anggota pihak berkuasa seperti PDRM untuk merokok ketika memandu kenderaan jabatan seperti kereta peronda adalah salah dan tidak dibenarkan. Walaupun tidak dikenakan saman, tetapi tindakan tatatertib akan diambil terhadap mereka. Sekiranya anda ternampak aktiviti tersebut berlaku, anda boleh tampil membuat aduan untuk tindakan lanjut.



For more latest car news, reviews, car buying guides and videos visit us at Carlist.my Auto News.
Check out all the best new & used car deals in Malaysia at Carlist.my.
Sell your car fast with the best offer? Visit us at CarlistBid.my.
Get the latest new car promotions at New Car website now.
---
---
---
Comments