 Meskipun Toyota Corolla Cross ini lebih besar daripada SUV segmen-B, namun ianya lebih kecil daripada SUV segmen-C. Jadi, model ini juga sesuai untuk dibandingkan dengan SUV segmen-B lain seperti Proton X50 dan Honda HR-V.
---
Selepas diperkenalkan kepada dunia pada Julai 2020, kini Toyota Corolla Cross akhirnya telah pun dilancarkan di Malaysia semalam. Model ini dibina diatas platform TNGA-C sama seperti Corolla Sedan. Meskipun Toyota mengatakan Corolla Cross ini merupakan SUV segmen-C, tetapi model ini sedikit kecil berbanding SUV segmen-C yang lain tetapi masih sedikit besar daripada SUV segmen-B yang lain.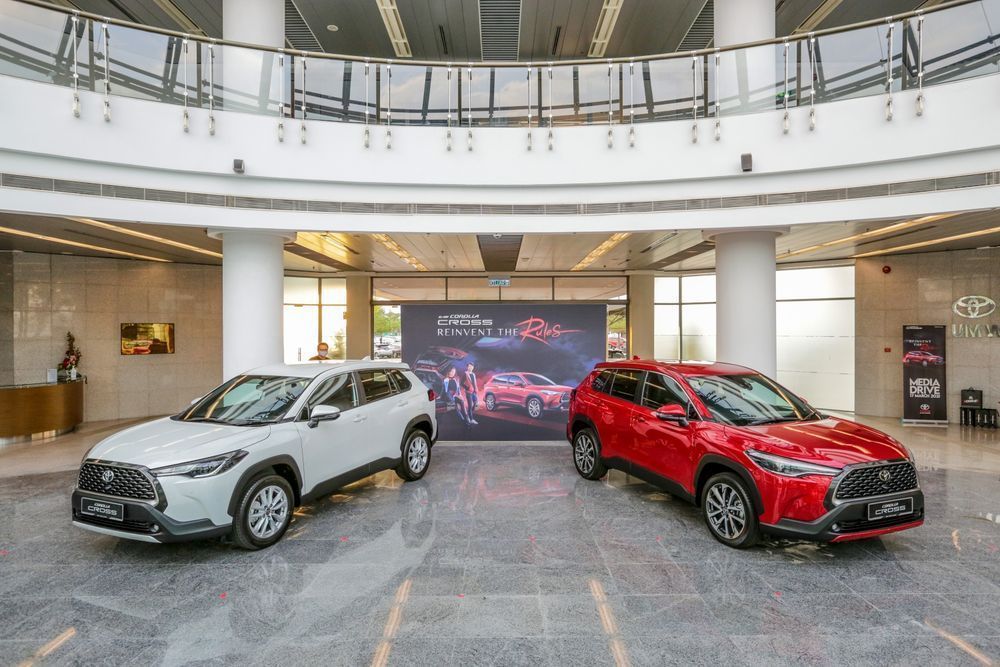 Melalui info tersebut, model ini dilihat lebih berpotensi untuk mencabar kedudukan Honda HR-V serta Proton X50 sebagai SUV segmen-B. Oleh itu, jom kita buat perbandingan antara ketiga-tiga jenis kenderaan ini.

Harga
| | |
| --- | --- |
| Model | Harga |
| Honda HR-V | RM104,000 hingga RM118,582 |
| Toyota Corolla Cross | RM124,000 hingga RM134,000 |
| Proton X50 | RM79,200 hingga RM103,300 |
Perkara pertama yang perlu diambil kira dalam membuat perbandingan mestilah harga kan? Kalau nak dibandingkan harga, semestinya jentera tempatan seperti X50 yang akan menang. Memang patutlah X50 diangkat sebagai antara SUV yang popular dengan harga seperti itu. Meskipun Corolla Cross agak sedikit mahal, tapi masuk akal lah sebab ianya lebih besar berbanding X50 dan HR-V.
Enjin dan Prestasi

Model
Honda HR-V
Toyota Corolla Cross
Proton X50
Jenis Enjin
1.8 Naturally Aspired
1.5 Hybrid
1.8 Naturally Aspired
1.5 Turbo
Silinder
Inline 4
Inline 4
Inline 4
Inline 3
Kuasa (HP)
140
150
138
148 hingga 175
Tork (Nm)
172
190
177
226 hingga 255
Transmisi
CVT
7DCT
CVT
7DCT
Pacuan
Pacuan Roda Hadapan (FWD)
Pacuan Roda Hadapan (FWD)

Pacuan Roda Hadapan (FWD)

Suspension (hadapan / belakang)
MacPherson struts / torsion beam
MacPherson struts / torsion beam
MacPherson struts / torsion beam

Melalui jadual diatas, Honda HR-V menggunakan enjin berkapasiti sama seperti Corolla Cross iaitu enjin 1.8L naturally aspirated. Walaupun kuasa yang dihasilkan oleh HR-V sedikit lebih berbanding Corolla Cross, namun Corolla Cross mempunyai kelebihan melalui jumlah tork maksimum yang dihasilkan dengan 177Nm berbanding 172Nm pada HR-V. Kedua-dua enjin ini dipadankan dengan kotak gear CVT.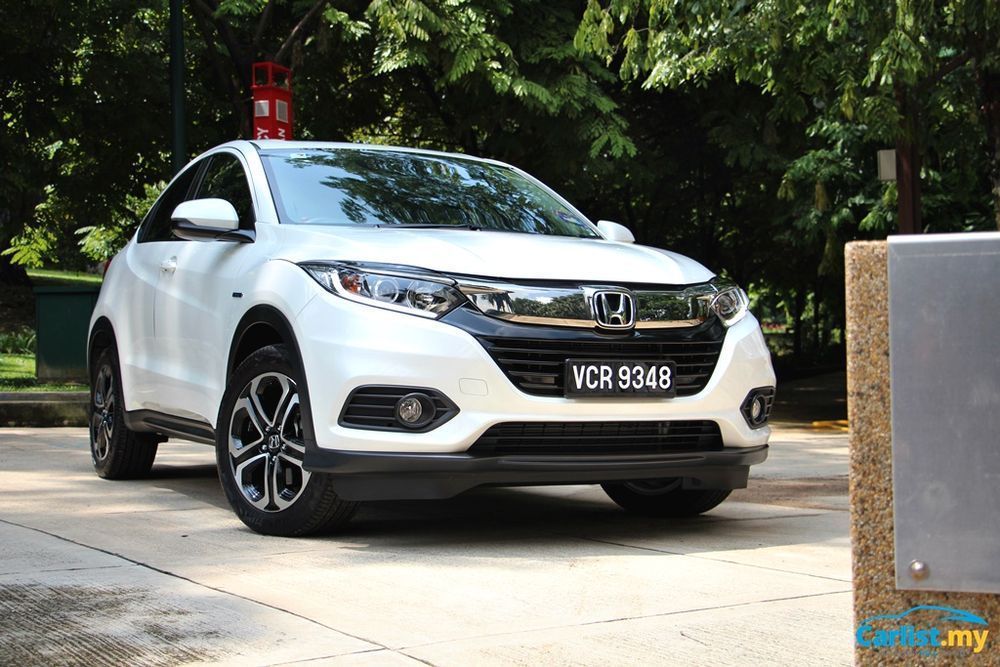 Sementara itu, model hibrid HR-V menggunakan enjin berkapasiti sama seperti X50, iaitu 1.5L. Bezanya, enjin yang hadir bersama HR-V ini merupakan enjin hibrid manakala enjin X50 pula merupakan enjin yang disertakan dengan pengecas turbo. SUV popular keluaran Proton ini mampu menghasilkan kuasa dari 148hp hingga 175hp dan tork maksimum sebanyak 226Nm hingga 255Nm mengikut varian manakala HR-V hibrid pula menghasilkan 150hp dan 190Nm tork. Enjin X50 serta HR-V hibrid pula dipadankan dengan dual-clutch transmission (DCT) 7-kelajuan.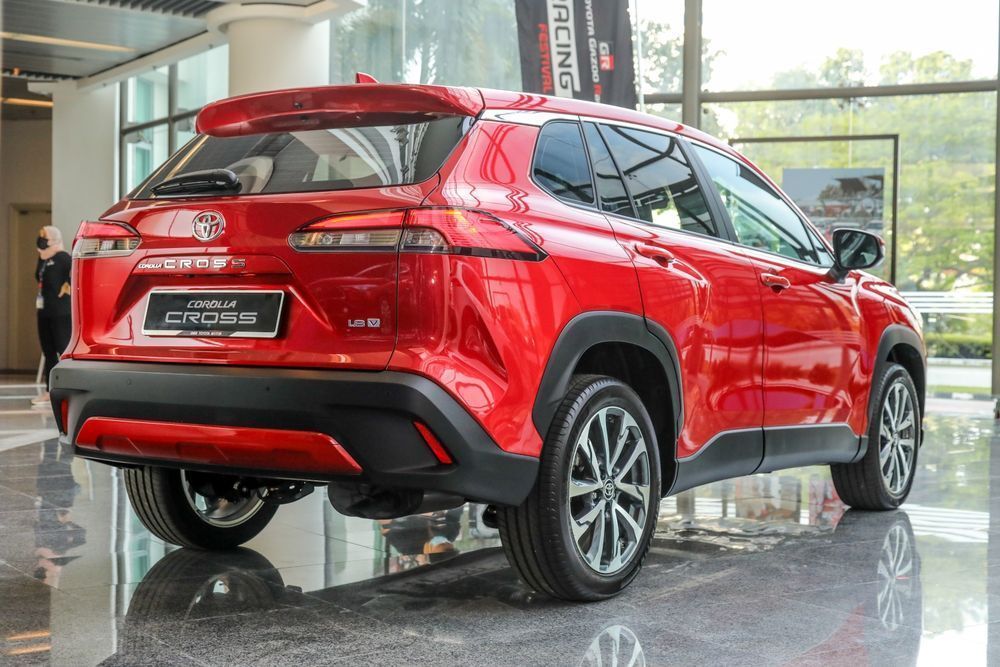 Meskipun berlainan segmen, namun Corolla Cross menggunakan suspension jenis MacPherson struts di bahagian hadapan dan torsion beam pada bahagian belakang yang sama seperti X50 dan HR-V. Suspension seperti itu adalah normal bagi SUV segmen-B.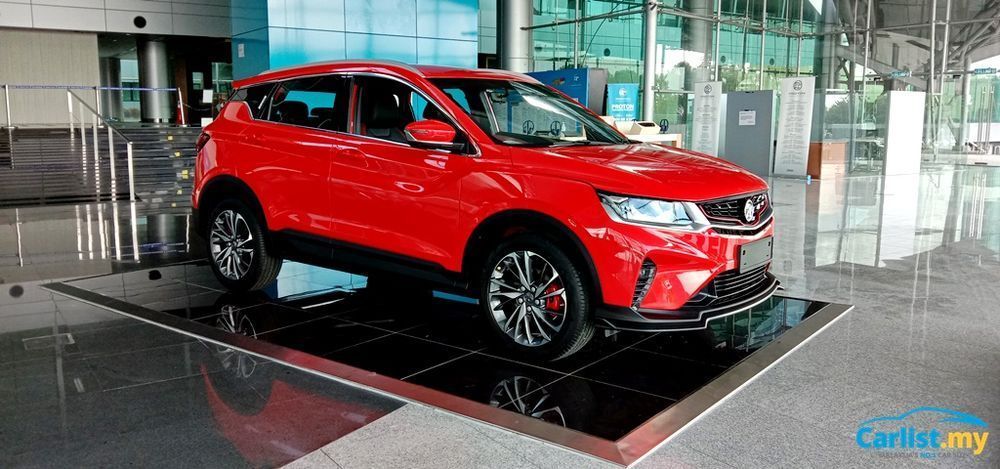 Kalau nak dibandingkan prestasi antara ketiga-tiga SUV ini, Proton X50 jelas mendominasi meskipun hanya mempunyai 3 silinder berbanding Corolla Cross dan HR-V yang hadir dengan 4 silinder. Selain lebihan kuasa yang ditawarkan pada enjin turbo X50 ini, kereta ini juga lebih pick up berbanding HR-V dan Corolla Cross. Lihat sahaja jumlah tork yang ditawarkan pada kuda nasional ini. Sekiranya anda inginkan SUV sporty yang berprestasi tinggi, Proton X50 merupakan antara pilihan terbaik buat anda. Kalau mahukan lebih penjimatan bahan api, HR-V hibrid merupakan pilihan yang lebih sesuai.
Dimensi
| | | | |
| --- | --- | --- | --- |
| Model | Honda HR-V | Toyota Corolla Cross | Proton X50 |
| Panjang (mm) | 4,334 | 4,460 | 4,330 |
| Lebar (mm) | 1,772 hingga 1,790 | 1,825 | 1,800 |
| Tinggi (mm) | 1,605 | 1,620 | 1,609 |
| Jarak Roda (mm) | 2,610 | 2,640 | 2,600 |
| Saiz Tayar (inci) | 17-18 | 17 | 17-18 |
| Ruang But (liter) | 437 | 487 | 330 |
Walaupun berada dalam segmen-C, namun saiz Corolla Cross ini agak sedikit luar biasa. Panjang keseluruhan kenderaan ini ialah 4,460mm, sekaligus meletakkan model ini sebagai model yang unik kerana berada di tengah-tengah antara kenderaan segmen-B dan segmen-C yang lain. Oleh kerana bersaing dengan SUV segmen-B, jadi masuk akal lah mengapa Corolla Cross mempunyai jarak roda yang lebih jauh dengan 2,640mm berbanding 2,610mm (HR-V) dan 2,600mm (X50).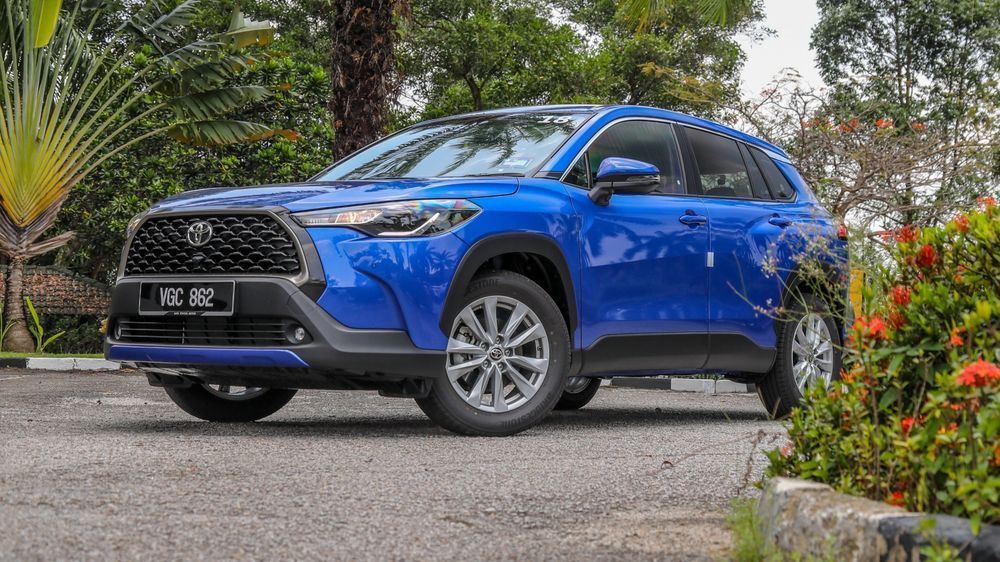 Selain itu, Corolla Cross juga lebih panjang, lebar dan tinggi berbanding HR-V serta mempunyai ruang but yang paling besar berbanding lawannya. Kalau dah makin besar, takkan ruang but makin kecil pula kan? Fikir logik lah. Berdasarkan dimensi ketiga-tiga SUV ini, Corolla Cross dilihat sebagai pilihan yang lebih selesa sekiranya anda inginkan lebih ruangan sekiranya anda mempunyai keluarga yang lebih besar. Kalau nak banding dengan Toyota C-HR pun, Corolla Cross masih mempunyai ruangan but yang lebih besar. Ruang but pada C-HR cuma 388 liter sahaja.
Keselamatan
| | | | |
| --- | --- | --- | --- |
| Model | Honda HR-V | Toyota Corolla Cross | Proton X50 |
| Beg Udara | 6 | 7 | 6 |
| Beg Udara (bahagian lutut) | Tiada | Pemandu | Tiada |
| Autonomous Emergency Braking | Tiada | Ada | Ada |
| Cruise Control | Ada | Dynamic Radar Cruise Control | Adaptive Cruise Control |
| Lane Keep Assist | Tiada | Amaran | Amaran dengan Active Lane Centring |
| Blind Spot Assist | Honda LaneWatch (bahagian kiri sahaja) | Ada | Ada |
| Auto High Beam Control | Tiada | Ada | Ada |
| Kamera 360 Darjah | Tiada | Ada | Ada |
Toyota Corolla Cross 2021 mempunyai jumlah beg udara yang paling tinggi (7) yang hadir bersama beg udara di bahagian lutut pemandu berbanding X50 dan HR-V (6). Jika nak dibandingkan ciri keselamatan pada kedua-dua kereta ini, X50 dan Corolla Cross jelas lebih maju dengan ciri Autonomous Emergency Braking, Active Cruise Control, Auto High Beam Control dan Kamera 360 darjah yang tiada pada HR-V.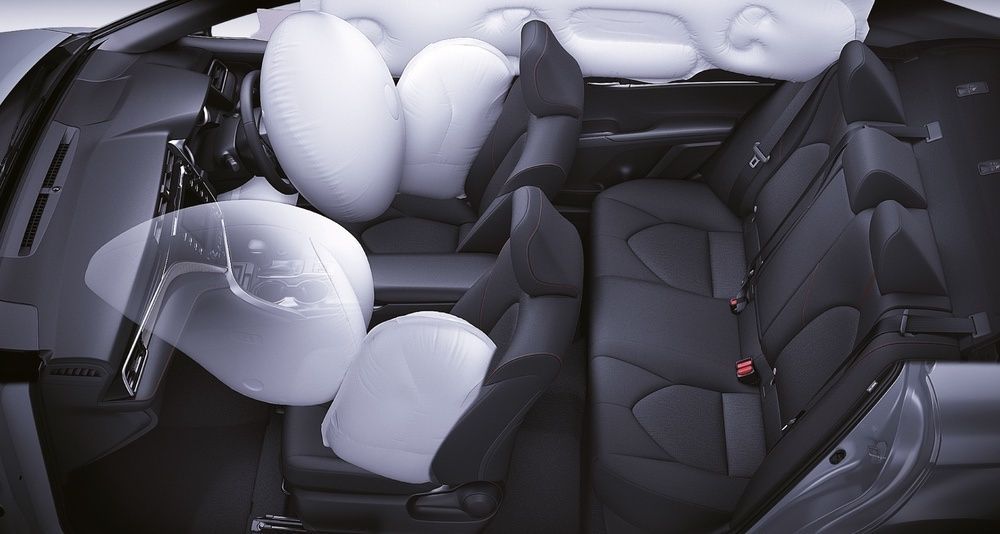 Sebenarnya, Honda HR-V juga mempunyai ciri Cruise Control pada jenteranya, cuma ianya bukanlah Active Cruise Control seperti X50 dan Corolla Cross. Dengan Active Cruise Control, kereta akan bergerak mengikut kelajuan yang telah ditetapkan namun akan memperlahankan kenderaan sekiranya ia mengesan kenderaan lain berada di hadapan dengan kelajuan yang lebih perlahan. Bagi bantuan untuk Blind Spot, ketiga-tiga model hadir dengan ciri ini tetapi HR-V hanya mampu memerhati blind spot di sebelah kiri sahaja melalui sistem Honda LaneWatch.
Feature tambahan
| | | | |
| --- | --- | --- | --- |
| Model | Honda HR-V | Toyota Corolla Cross | Proton X50 |
| Panel Instrumen | Analog dengan paparan multi-info | Analog dengan paparan multi-info | LCD digital |
| Android Auto/ Apple CarPlay | Tiada/ Screen Mirroring | Ada | Tiada/ Screen Mirroring |
| Pendingin Hawa Automatik | Single-zone | Dual-zone | Single-zone |
| Pendingin Hawa Belakang | Tiada | Ada | Ada |
Hanya Proton X50 varian tertinggi dilengkapi dengan panel instrumen LCD Digital yang lebih bersifat moden. Sementara itu, Corolla Cross dan HR-V masih menggunakan panel instrumen analong dengan paparan multi-info. Namun ada yang lebih sukakan meter analog. Ikut selera masing-masinglah.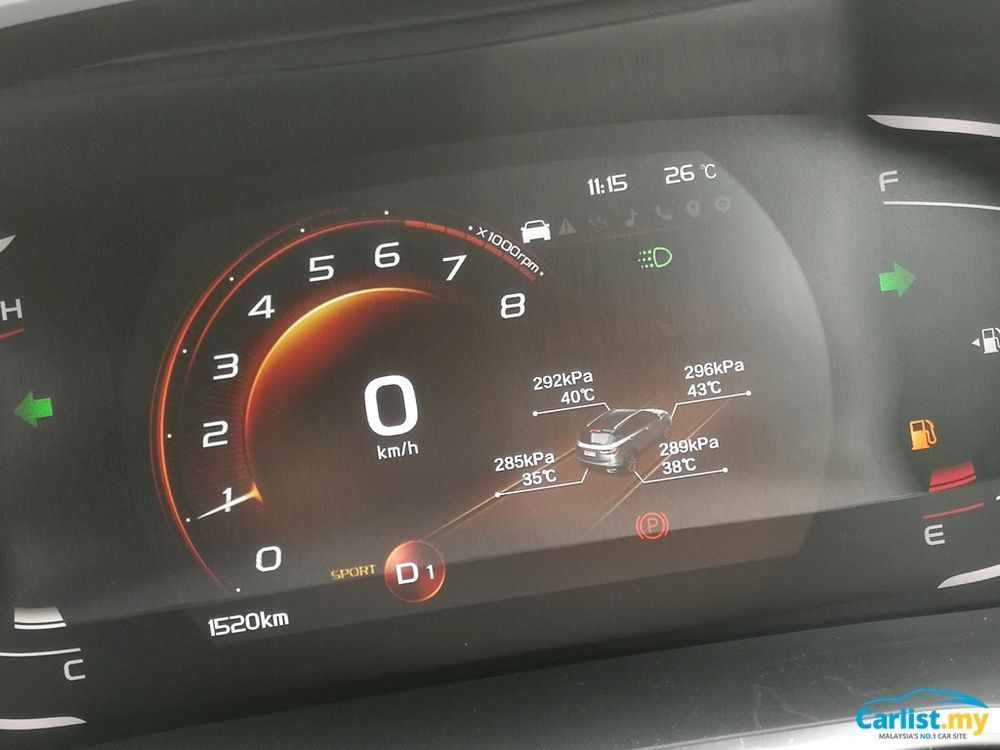 Bagi paparan infotainment pula, hanya Toyota Corolla Cross yang hadir dengan fungsi sambungan Android Auto dan Apple CarPlay. Kalau anda lebih sukakan kereta yang mempunyai pendingin hawa di bahagian belakang, maka pilihlah Corolla Cross atau X50 kerana HR-V tiada ciri ini.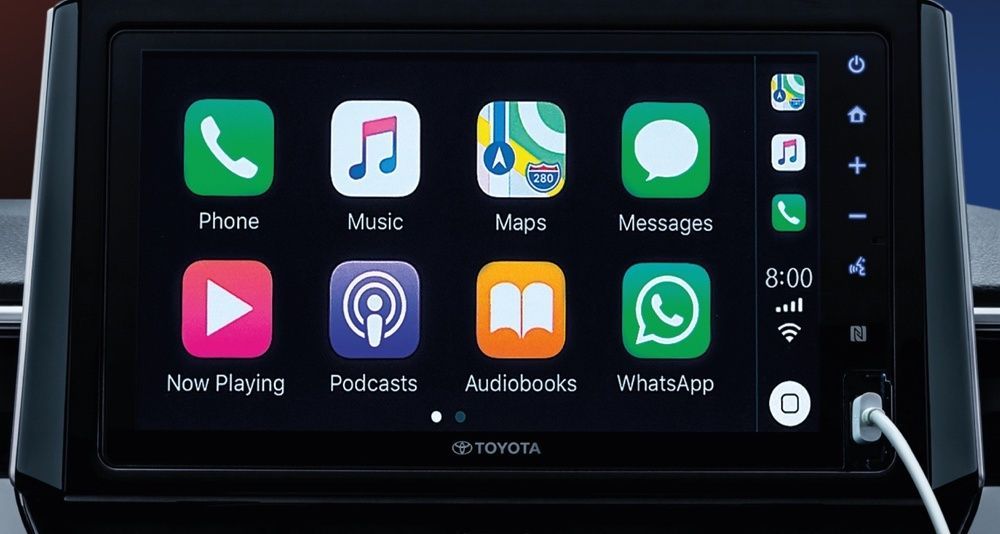 Kesimpulannya, jika anda mahukan SUV mampu milik dengan ciri-ciri yang terkini, pilihlah Proton X50. Tetapi jika anda inginkan kenderaan yang lebih besar dan lebih fokus pada keselesaan pemanduan dan penumpang, Corolla Cross merupakan pilihan terbaik. Kalau idamkan kereta hybrid, pilihlah HR-V. Meskipun HR-V antara SUV popular di negara ini, namun ciri-ciri keselamatan HR-V masih tidak setanding dengan X50 dan Corolla Cross. Kalau ada kamera 360 darjah pada HR-V dah ngam dah!
Untuk mengetahui tentang pengalaman kami memandu Toyota Corolla Cross 2021 yang baru dilancarkan untuk pasaran Malaysia, boleh baca disini.
For more latest car news, reviews, car buying guides and videos visit us at Carlist.my Auto News.
Check out all the best new & used car deals in Malaysia at Carlist.my.
Sell your car fast with the best offer? Visit us at CarlistBid.my.
Get the latest new car promotions at New Car website now.
---
---
---
Comments