2022 Lotus Emira Revealed With 'Baby Evija' Looks And AMG Power
Auto News Last night, Hethel-based purveyor of finely tuned lightweight sports cars finally took the wraps off the 2021 Lotus Emira, Lotus' first true sports car following their stewardship takeover under Geely and sporting a surprise AMG motor.
---
Sure, technically the very impressive all-electric Evija rolled out first, but that was more of a very limited-run statement piece than anything else. This is Lotus' first all-new mass production model in more than 10 years, manifesting as a rather elegant and restrainedly aggressive mid-engine two-door coupe that blends plenty of styling cues from their earlier EV hypercar alongside some whiffs of McLaren for good measure.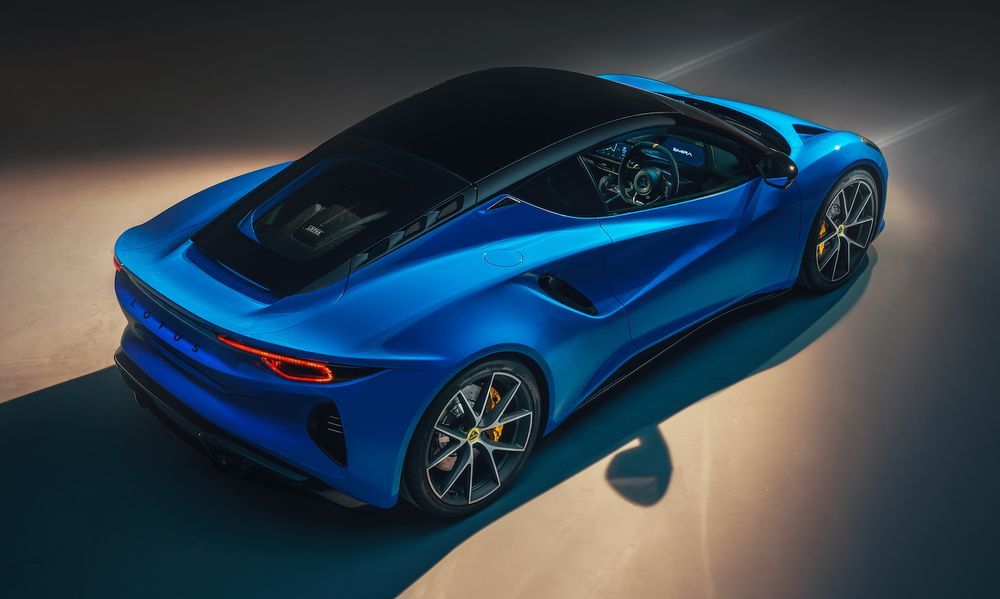 Keeping things nice and sleek is the decision to not include active aerodynamic elements or prominent splitters or rear wings. The engineers have designed the Emira to create additional downforce at high speed when it's most needed, keeping the car's handling balance constant and predictable, retaining that characteristic Lotus feel.
There's a lot riding on the Emira's shoulders as it is slated to be the only (combustion) sports car in the company's stable for at least a couple of years with the planned discontinuation of the Evora at the end of 2021. The Elise and Exige, meanwhile, met their end earlier this year.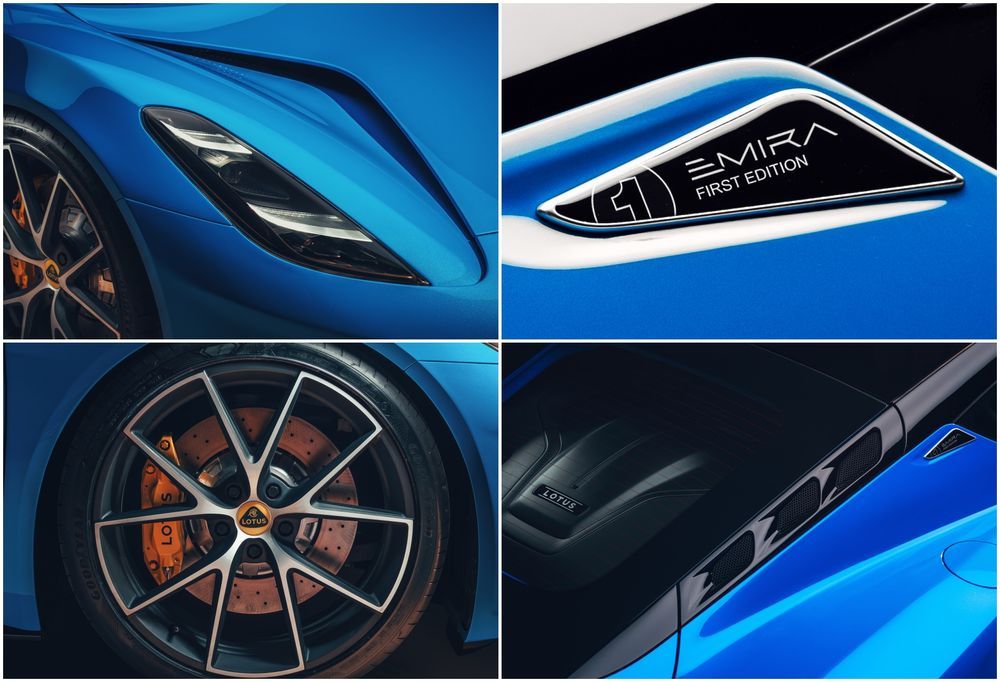 Obviously, this car is much closer to being a true successor to the Evora with its added focus on refinement, plush interior materials, and a look that's designed to blend in well alongside its - presumably German and Italian - rivals.
Speaking of which, the likeliest candidate to compete against the 2021 Emira (which is pronounced 'Eh-meer-ah' and translates to 'commander' or 'leader' in several ancient tongues) is, naturally, the Porsche 718 Cayman given prices are earmarked to land a little shy of £60,000, or about RM345,000 before taxes etc. More broadly, we can also foresee buyers cross-shopping between the new Lotus and the Toyota GR Supra, BMW M2, and Alpine A110.
The car is built upon their new Lotus 'Elemental' Sports Car Architecture, but is really just an evolved version of the Evora's underpinnings and utilises the same bonded aluminium chassis construction that has been a Lotus staple since the 1996 first-generation Elise.
Much has been changed, however, with only the wheelbase remaining identical to the Evora. Measuring 4,412mm long, 1,985mm wide, and just 1,225mm tall, the 2021 Emira still a rather compact vehicle, though proportionally distinct to its spiritual predecessor.
In its lightest form, the car has a kerb weight of 1,405kg, which is noticeably heavier than the Evora's sub-1,300kg starting number. The steering, though, remains hydraulically assisted instead of electric, which should please purists.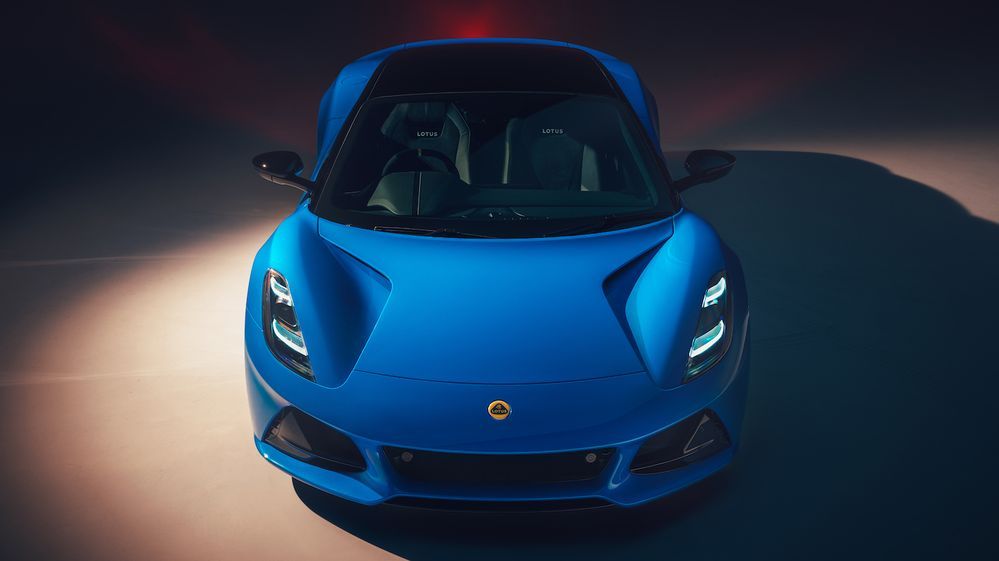 No doubt contributing to that scale number is the mechanical lump behind the passenger cell. Lotus surprised us all by confirming that the 2021 Emira indeed kicks off a technical relationship with AMG through their parent company Daimler, in which Geely owns a 9.7% stake.
Two engines will be offered, namely the returning supercharged Toyota-sourced 2GR-FE 3.5-litre V6, as well as the M139 2.0-litre turbocharged four-cylinder, lifted from the Mercedes-AMG A 45, famed for currently being the most powerful 4-pot by specific output.
That said, Lotus has not released exact performance figures for either engine, instead opting to state that the 2021 Emira will have outputs ranging from 360hp to 400hp with a century sprint time under 4.5 seconds and a top speed in excess of 290km/h. Meanwhile, maximum torque on the Lotus Emira is stated to be 430Nm.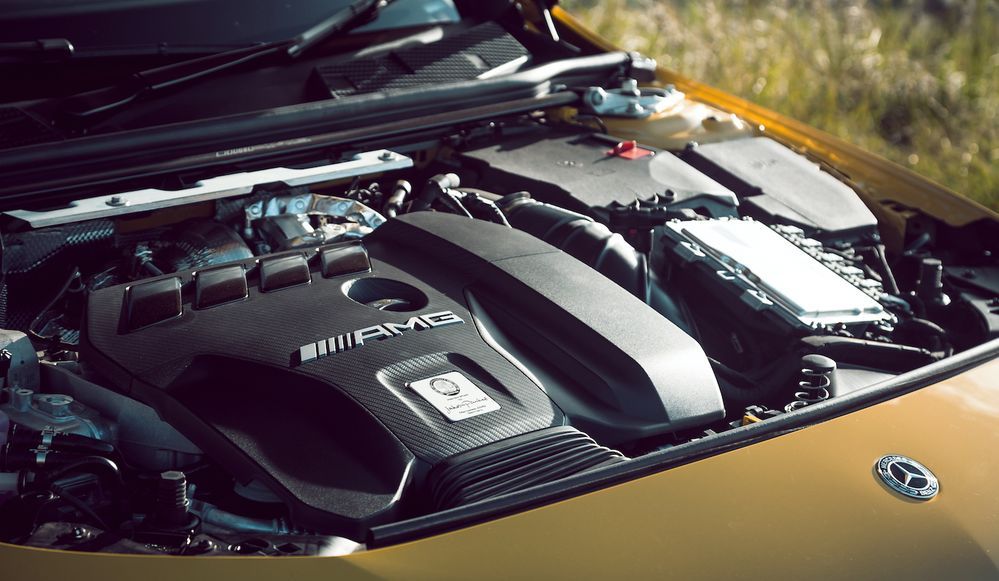 Seeing as how the current iteration of the Evora comes as standard with 410hp (and 400Nm), we can assume that the larger motor will be tiered higher while the M139 2.0-litre unit is tuned to 360hp. Since we know the same engine in the AMG A45 S chucks out 500Nm, we reckon this peak figure belongs to the smaller engine.
First examples of the 2021 Emira will be designated as limited run Launch Edition cars and will be fitted exclusively with the V6 which we have a sneaking suspicion will remain the more popular choice. Regardless, both are mounted transversely with the V6 being offered with a choice of 6-speed manual or 6-speed automatic while the AMG four-cylinder is mated exclusively to an 8-speed dual-clutch, sending drive to the rear wheels.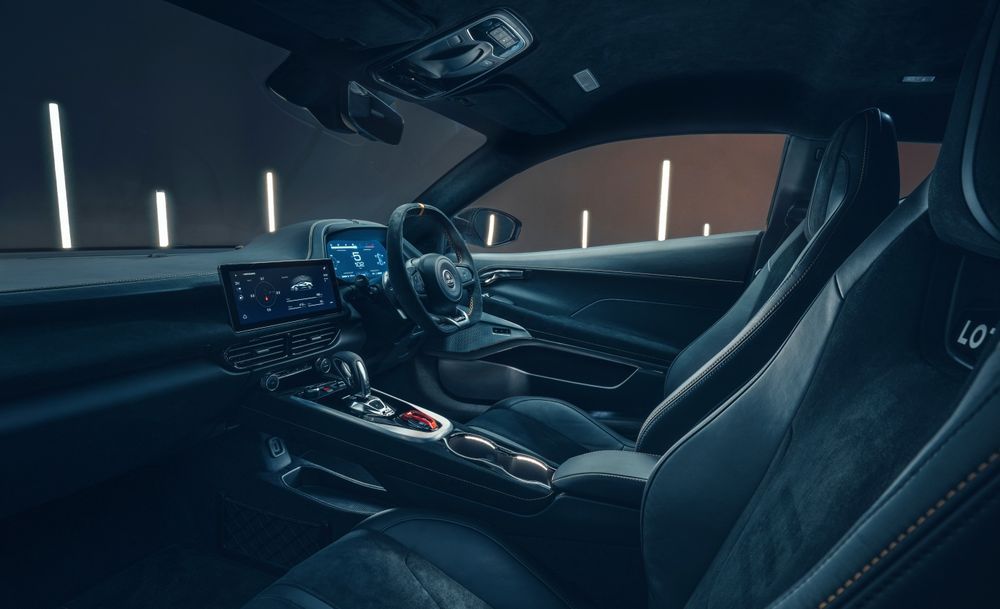 The interior, which is entirely new and unrelated to any prior Lotus model, is perhaps the single biggest departure for the brand as a significantly larger emphasis has been placed on making the driver and passenger feel comfortable and cosseted.
Designed to feel more spacious than it actually is with modern ergonomics being heavily considered, subtle accents of piano black and satin metal inlays also add a touch of class while the 12.3-inch digital driver's display and wide 10.25-inch touchscreen infotainment panel (possibly from the Mercedes-Benz parts bin?) remind you that this car is thoroughly high tech where it counts.
On a side note, we can't quite justify the orange contrasting trim accents present in these early press photos as they just reinforce the similarities to certain McLaren cabins.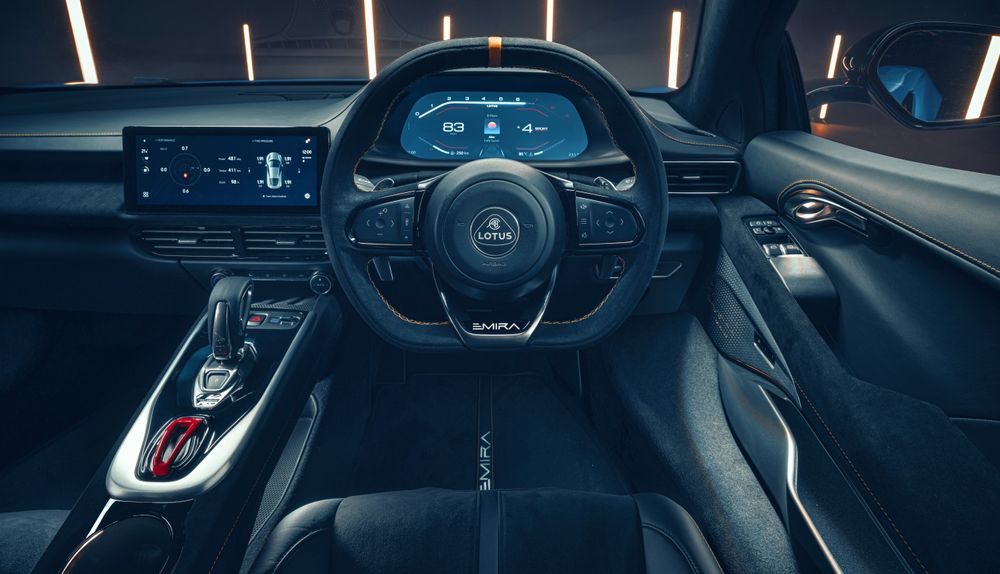 The 2021 Emira is practical too despite not being a 2+2 like the Evora, with legitimately large door pockets, usable cubby spaces, and even some Venti-sized cupholders. Having a transversely mounted engine, the Emira also has a very usable 360-litres of total boot capacity, albeit divided between the cargo area up front (208-litres) and the secondary rear boot (151-litres).
Right out of the gate, as a package, we've no doubt that the 2021 Lotus Emira is a more rounded and accomplished car than the Evora was at launch, better suited to put a dent in the established players' game plan and expose Lotus to a wider base of new buyers and help establish the marque as a major threat. However, has the 'newness' and creature comforts diluted the brand's unique appeal and driving experience? Is it still a Lotus?
---
---
---
---
Comments