Proton X70 Special Edition (SE) Bakal Lancar Esok – Apa Yang Special?
Auto News Waktu yang mencabar bagi dunia automotif di Malaysia pada ketika ini tidak menghalang PROTON untuk melancarkan Proton X70 Special Edition (SE) secara rasmi esok. Tapi special sangat ke? Let's find out!
---
Melalui sebuah hantaran di Facebook rasmi PROTON, pelancaran tersebut akan dilakukan secara maya pada hari Khamis, 22 Julai, jam 11 pagi secara LIVE menerusi laman Facebook rasminya. Tidak dinafikan, ada yang sedang menunggu-nunggu model ini dan ada juga yang masih menunggu alat ganti untuk Proton X70 mereka. Memandangkan model SE ini dibina menggunakan asas daripada varian Premium X70, jadi sudah tentu ada sedikit perubahan berbanding model asal.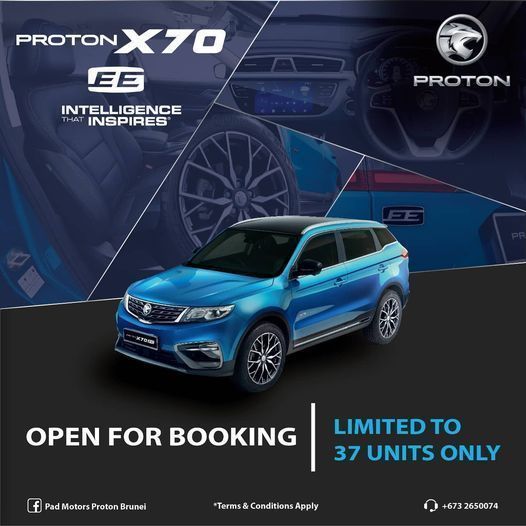 *Kredit foto: Pad Motors Proton Brunei
Model ini telah dilancarkan di pasaran Brunei pada bulan Jun lalu sebagai Proton X70 Exclusive Edition (EE). Walaupun negara kita dapat lambat, it's better late than never, kan? Memandangkan nama model ini Special Edition, jom kita tengok sikit apa yang istimewa sangat pada model ini berbanding X70 biasa.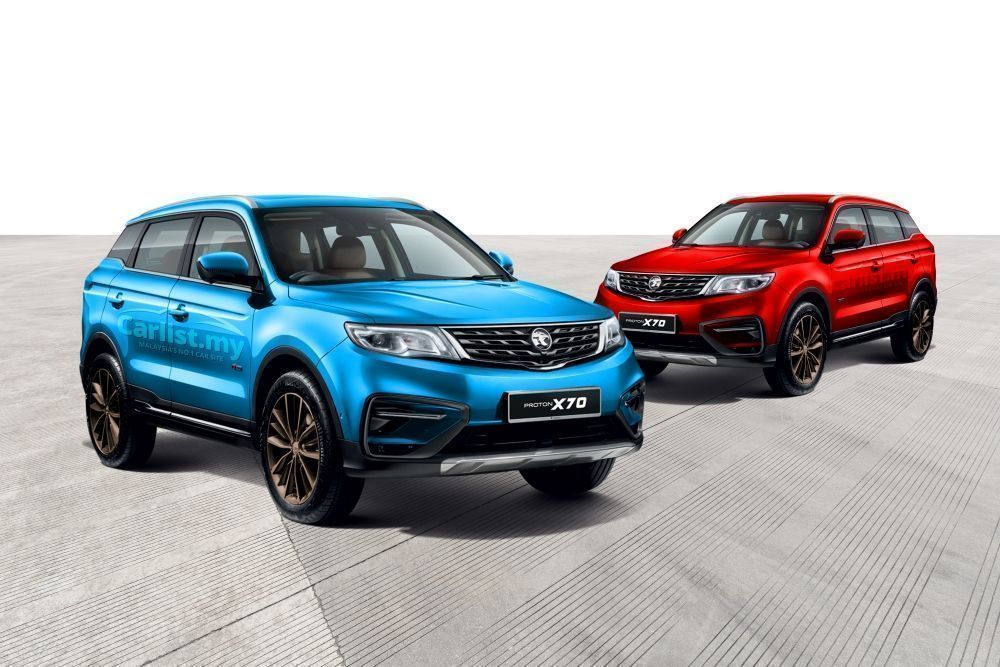 Warna Baharu Proton X70 SE 2021
Proton X70 SE akan tampil dengan dua pilihan warna baharu iaitu Ocean Blue dan Ruby Red. Pasaran Brunei hanya menerima warna Ocean Blue tetapi memandangkan Malaysia merupakan tuan rumah bagi PROTON, kita mestilah dapat lebih, kan? Warna Ocean Blue merupakan warna baharu bagi Proton X70 meskipun warna tersebut ada ditawarkan pada Proton X50.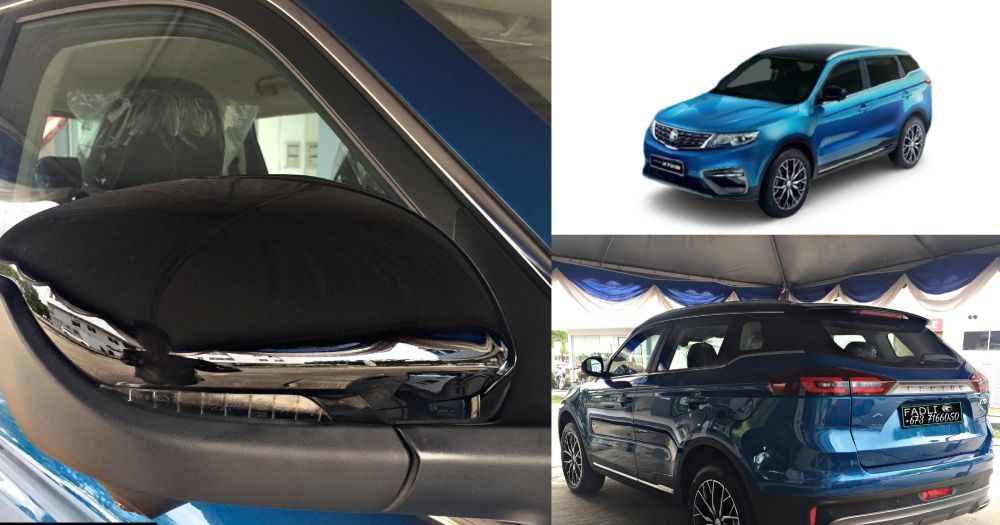 Dwi Tona Proton X70 SE 2021
Kedua-dua warna pilihan bagi Proton X70 SE ini akan dicantikkan lagi dengan kemasan dwi tona pada beberapa bahagian pada badan kereta ini. Komponen seperti cermin sisi, spoiler belakang, dan bumbung X70 SE ini akan dicat hitam. Imej dwi tona ini kelihatan seakan-akan model Proton X70 Merdeka Edition yang dilancarkan pada Hari Kemerdekaan Malaysia pada tahun 2019.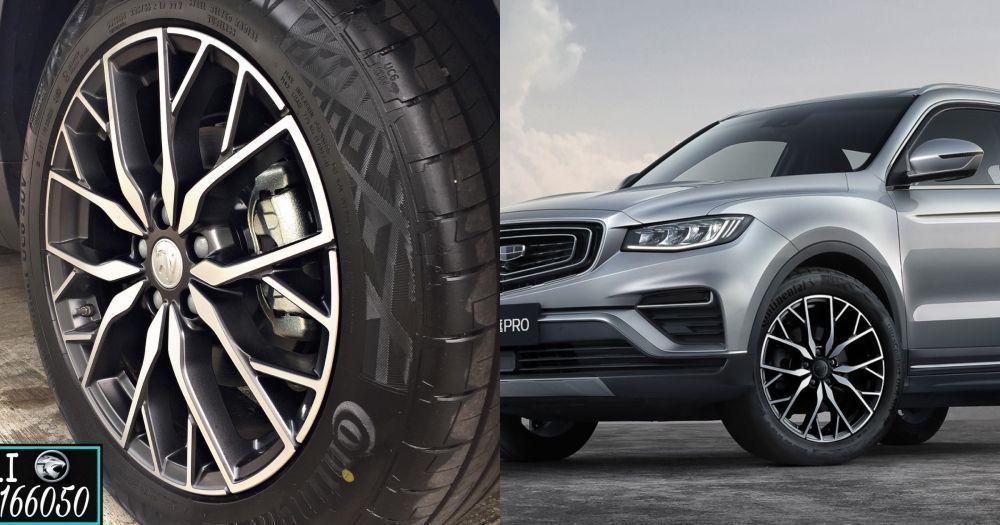 Rim Baharu Proton X70 SE 2021
Perbezaan yang paling ketara sekali pada model ini semestinya kasut atau rim kereta ini sendiri yang menggunakan rim 19 inci yang sama digunakan pada Geely Boyue Pro. Seperti yang anda tahu, Proton X70 dibina menggunakan asas Geely Boyue, jadi Boyue Pro merupakan versi Facelift terkini bagi model asas Proton X70. Kira siapa yang pakai rim ini, mereka antara yang terawal untuk kearah perubahan.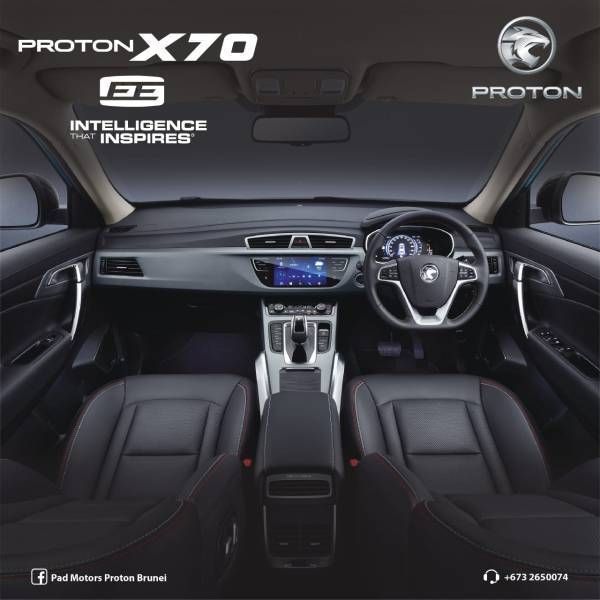 *Kredit foto: Pad Motors Proton Brunei
Interior 'Special Edition' Proton X70 SE 2021
Penggunaan warna gelap yang memukau pada bahagian dalaman kereta ini menambah lagi keistimewaan model edisi khas ini kerana ia berbeza dengan warna perang yang ditawarkan pada model Premium dan Premium X. Tempat duduknya menerima balutan kulit Nappa berwarna hitam dengan kemasan jahitan halus berwarna hitam dan putih. Selain itu, ia turut hadir dengan karpet lantai dengan lencana SE. Terdapat juga emblem SE pada pintu tailgate belakang kereta ini.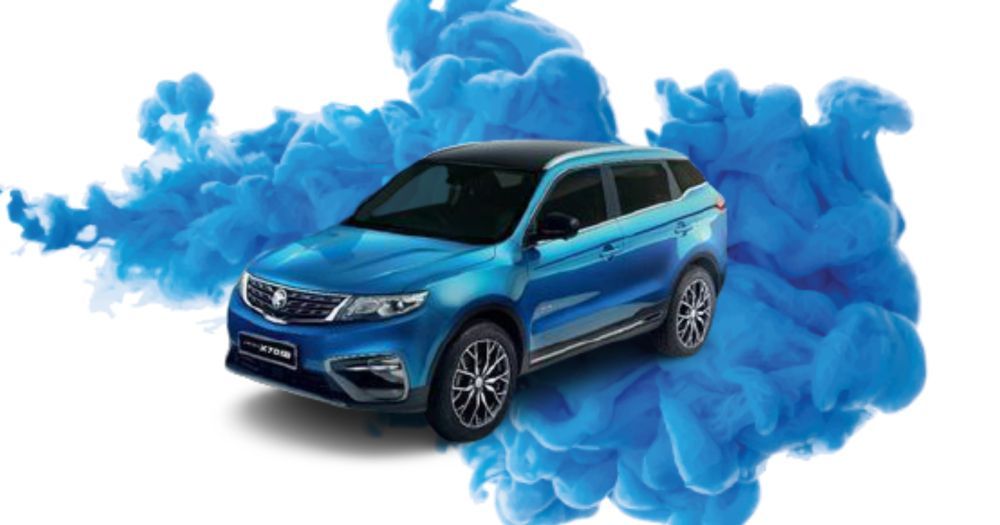 Edisi Terhad Proton X70 SE 2021
Proton X70 SE ini hanya akan ditawarkan sebanyak 2,000 unit sahaja di pasaran negara ini. Di Brunei, Proton X70 EE hanya ditawarkan sebanyak 37 unit sahaja. Jadi alang-alang nak membeli, baik beli yang special sikit, kan? Barulah menyerlah sikit!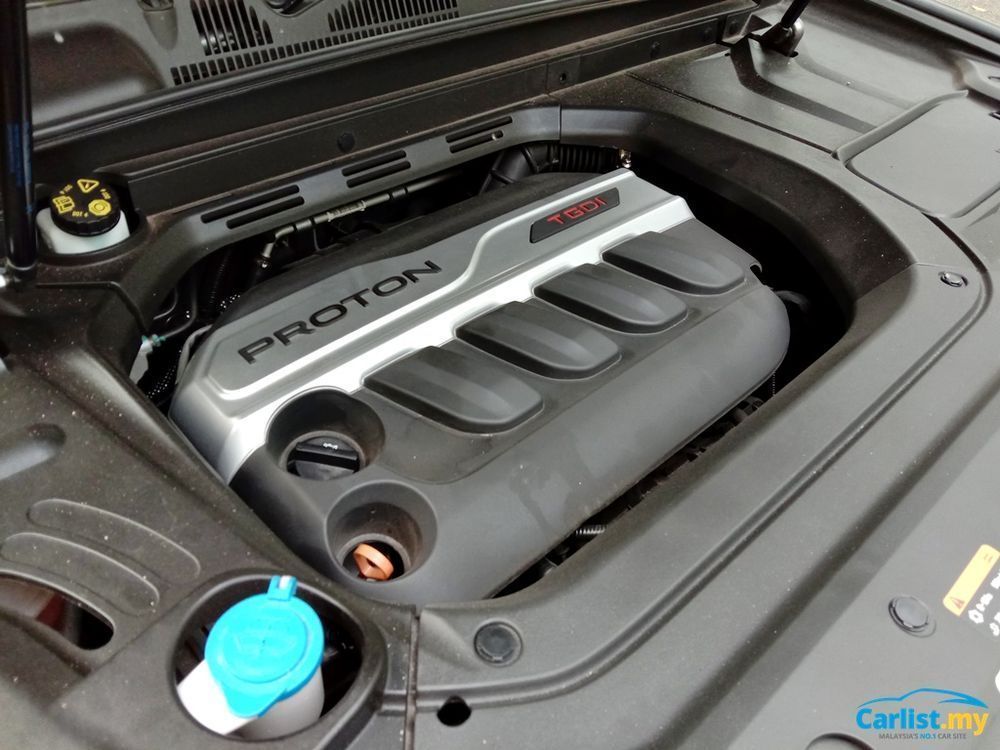 Walau bagaimanapun, tiada sebarang perubahan dari segi teknikal bagi model edisi khas ini. Proton X70 SE ini lebih kurang seperti Proton X70 Merdeka Edition sahaja. Ia akan tetap menggunakan pacuan roda hadapan dan menggunakan enjin 1.8L dengan pengecas turbo empat silinder yang mampu menghasilkan 184 PS dan 300 Nm tork serta dipadankan bersama transmisi klac berkebar basah tujuh-kelajuan. Kalau nak penambahbaikan yang lebih padu pada X70, kena tunggu Proton X70 MC1 lah!
Sekiranya anda berminat dengan keistimewaan yang ditawarkan oleh Proton X70 SE yang terhad ini, anda sudah boleh membuat tempahan sekarang tanpa menunggu hari pelancaran. Cuma harganya hanya akan didedahkan selepas pelancarannya pada esok hari. Pada pandangan anda, berapa agaknya harga yang paling sesuai untuk model ini?


For more latest car news, reviews, car buying guides and videos visit us at Carlist.my Auto News.
Check out all the best new & used car deals in Malaysia at Carlist.my.
Sell your car fast with the best offer? Visit us at CarlistBid.my.
Get your latest new car promotion here also.
---
---
---
Comments