'Unseen' Shows Porsche's Most Epic Unhinged Creations
Auto News Last week, Porsche straight up just dumped a whole bunch of images and information about their previously secret concept cars and prototypes at a rate and intensity that was almost overwhelming. Aptly, they called the campaign 'Porsche Unseen'.
---
I've counted a total of 10 cars that we, the public, have not yet seen - everything from oddball offshoots of the 911 to street-legal versions of mid-engine Le Mans LMP1 racers - but we're going to narrow our focus to the 5 most interesting ones.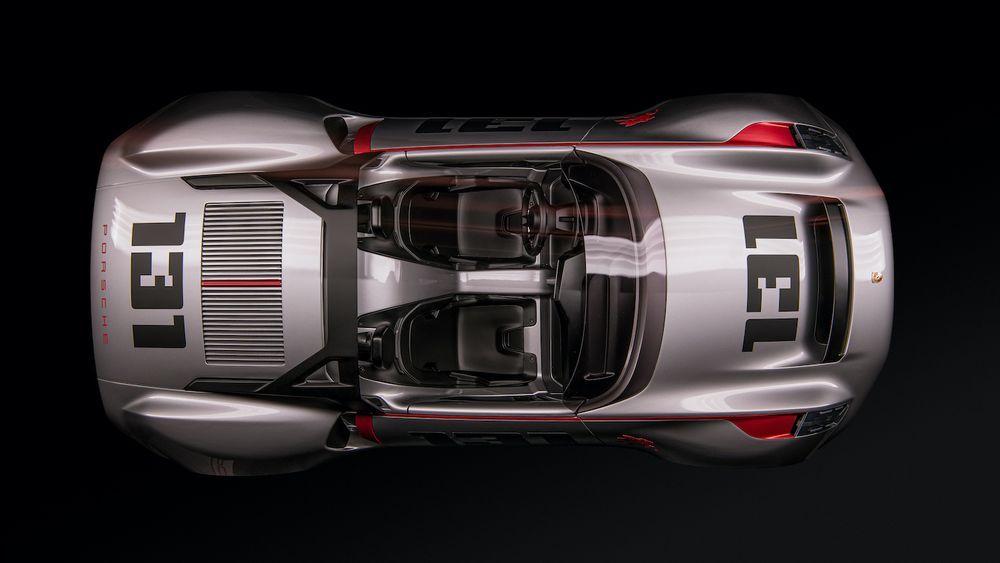 It was wild to see Porsche rolling back the curtain to their most prized skunkworks creations, and there might be many more still kept underground, behind tight security and Zuffenhausen blood oaths.
We can't possibly cover all the technical aspects of the cars revealed here but from what we know, many of them are already beyond the point of mere concept study and are working prototypes running on tweaked versions of existing hardware. Typical Porsche.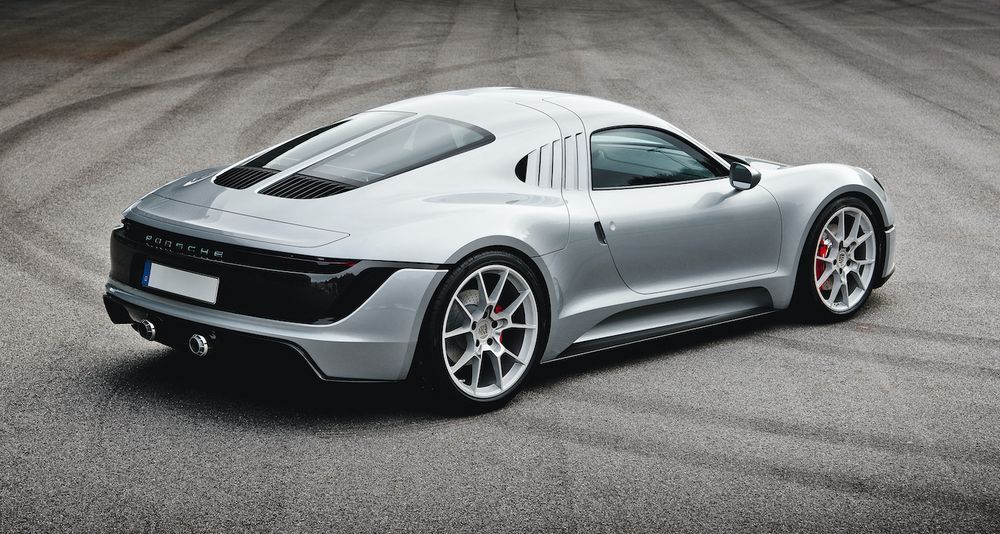 Before we delve into it, to my mind these cars serve as love letters to the weird and wonderful machines that the company truly is capable of, quelling any notion that Porsche is losing their identity in the pursuit of electrification and lower emissions. Even if they're forced to submit to the dullness of increased regulation, at least this is some proof that Porsches will never be boring while doing so.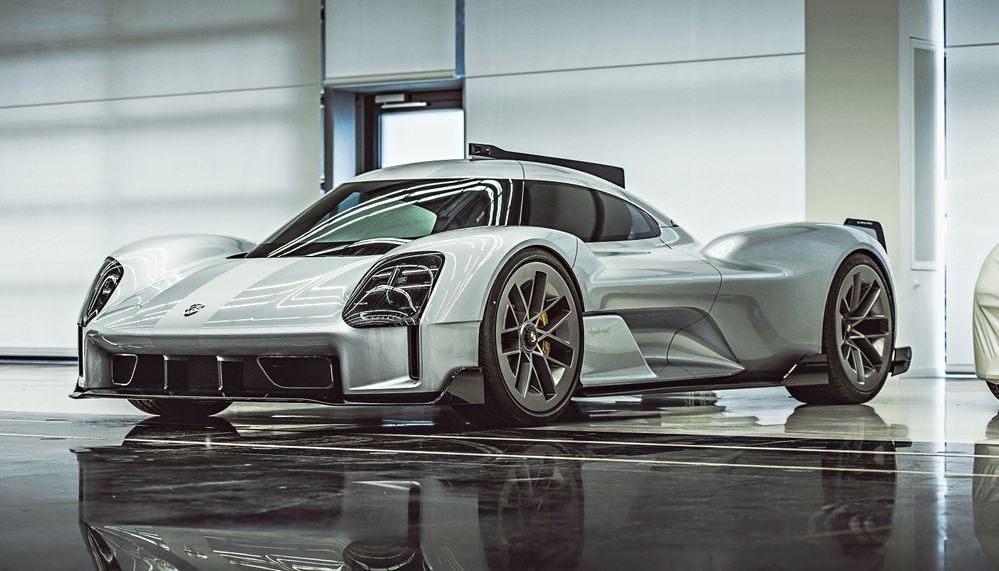 Porsche 919 Street (2017)
This prototype, as the name clearly denotes, is a street-legal hypercar that traces its DNA from the Le Mans winning WEC series LMP1 class 919 Hybrid race car. Proper doors have been added as us mere mortals need such things, but the underlying structure and dimensions have been retained.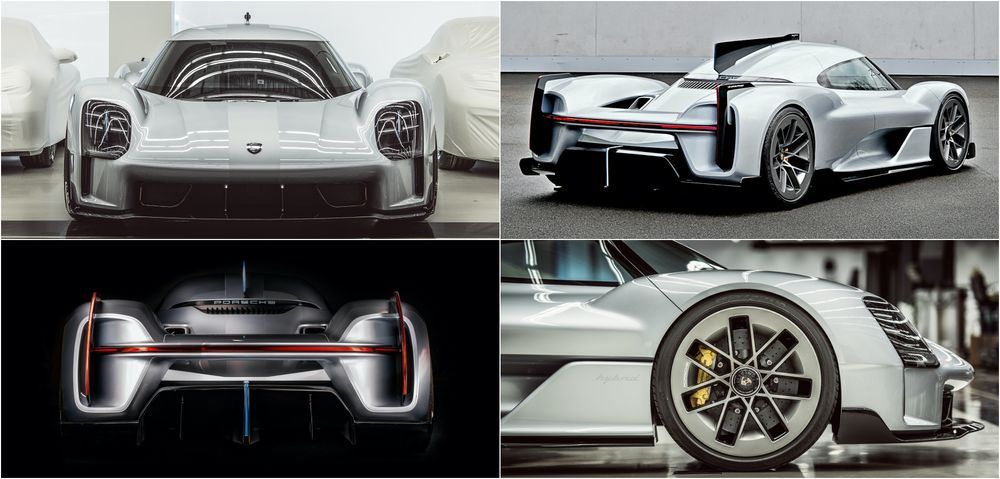 If Porsche felt the need to compete with the Aston Martin Valkyrie or Mercedes-AMG Project One, this would be the car they'd deploy. This version here merely a painted clay model, though, but the company says a working version would utilise the same 900-ish horsepower 2.0-litre turbocharged V4 hybrid powertrain from the race car, albeit modified for road use.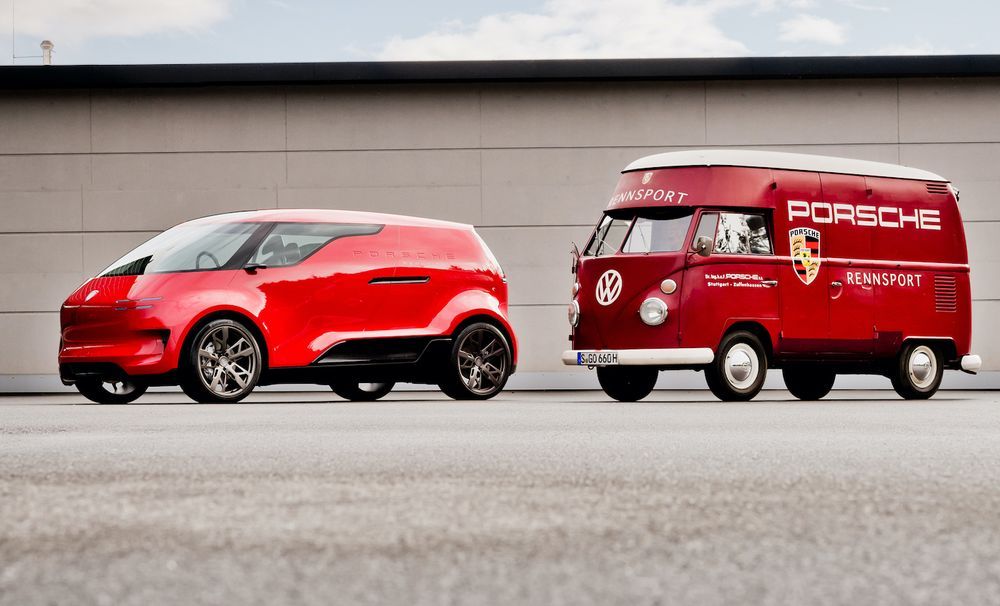 Porsche Vision Renndienst (2018)
On the opposite end of the 'go fast' spectrum, we have this. The name translates to 'Racing Service' from German and is an homage to the red VW Type 2 vans used as support vehicles for the marque's legendary racing efforts of the 1960s.
Sleeker and much more hunkered down over the original, Vision Renndienst matches the rounded design of the original rear-engine air-cooled vans and their lack of pronounced front cooling by being fully electric.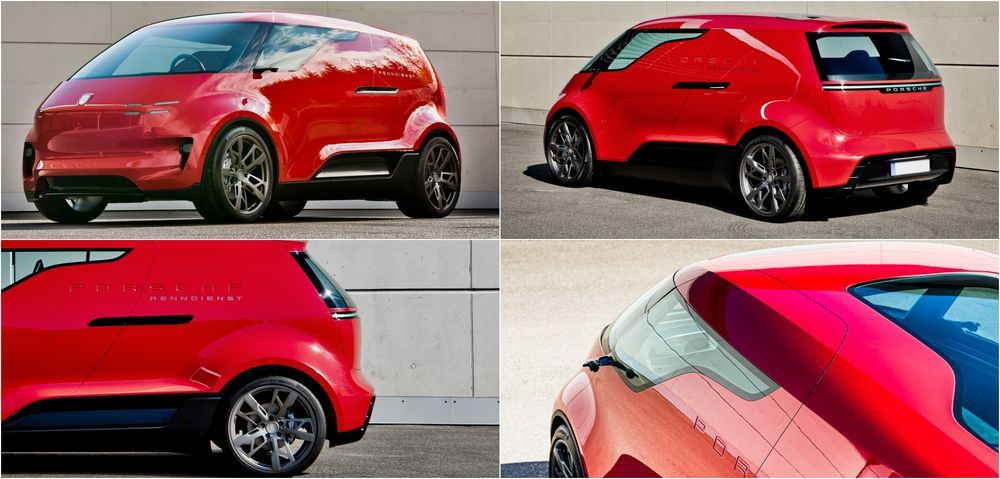 This allows for clever interior packaging and a modular cabin that can seat up to 6 or reconfigured to carry as much race gear as possible. The curved wraparound windscreen, large alloys, and flared wheel arches are a nice touch.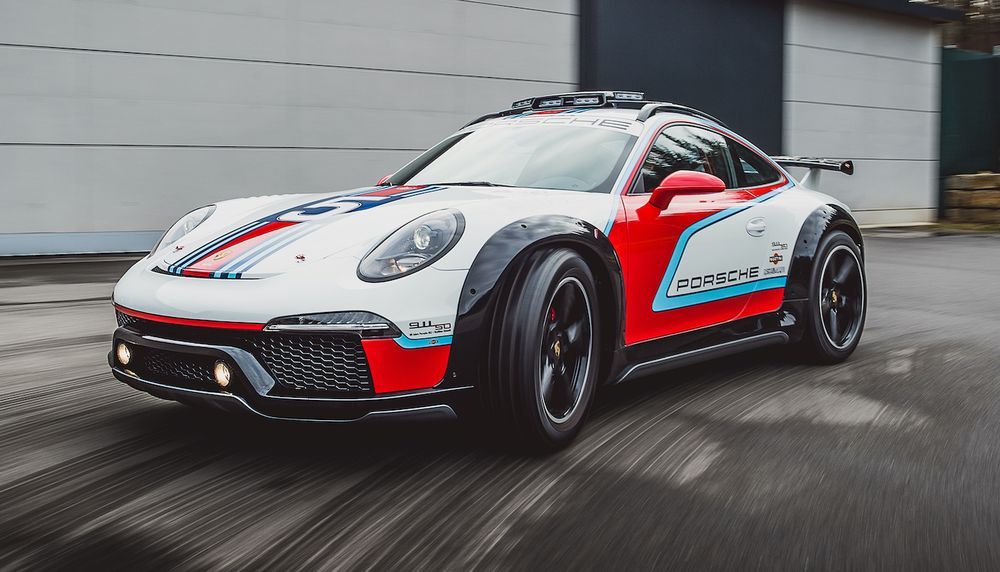 Porsche 911 Vision Safari (2012)
The weird factor is turned up another notch here with a 991-generation 911 that's been modified to better flourish off-road in similar fashion to the 1978 car that competed in the epic East African Safari Rally.
It looks like it started out life as a GT3 but has been through some thorough reworking. Armed with a lifted suspension, reinforced wheel wells, beefier front and rear bumpers, and a set of chunkier Goodyear Eagle LS all-season tyres.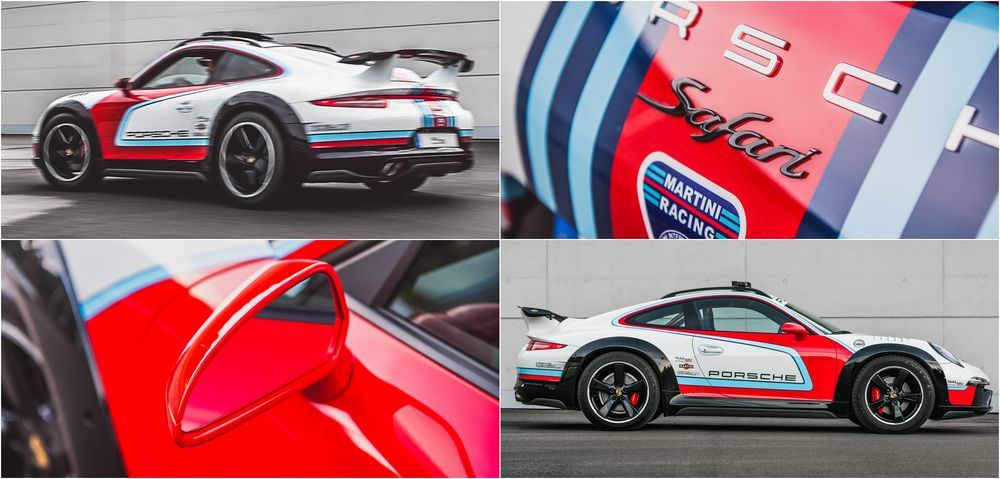 Fans have been asking for a factory-prepped modern-day 911 Safari for ages but, for branding purity, it's been easy to see why Porsche has withheld from fulfilling this wish. The one-off proves that they were listening, though. This car used to spend its time between the Weissach test facility's gravel track. Now, it will reside in the Porsche Museum.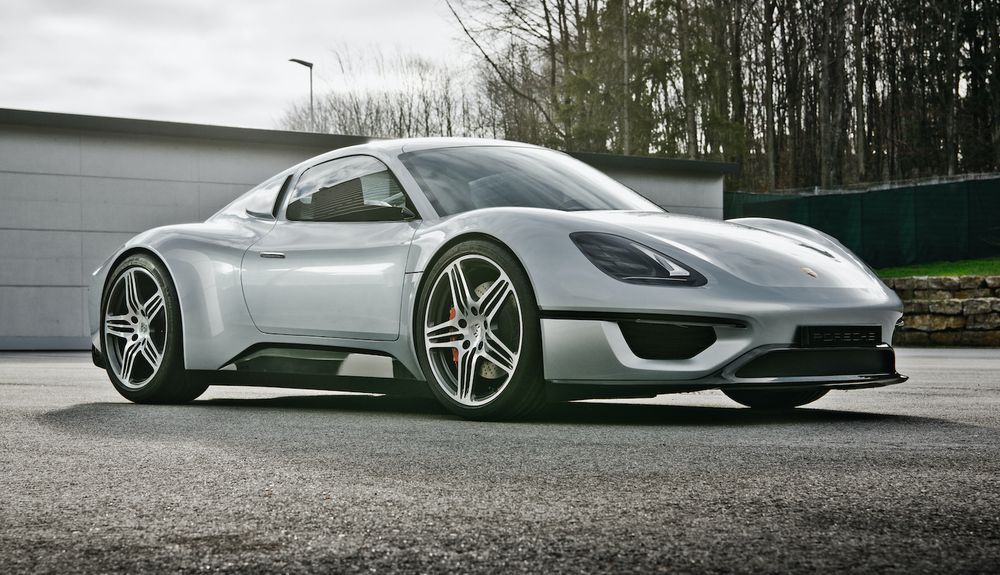 Porsche 904 Living Legend (2013)
This Porsche's seductive looks might reel you in, but the engine lover in you might be surprised to learn of its outlandish powertrain. The original 904 name (also known as the Carrera GTS) has also been resurrected for this lightweight concept, due to it resembling its unique aerodynamic shape and lightweight ethos.
Underneath, though, lies the carbon fibre chassis and mechanicals from Volkswagen, who were developing the XL Sport concept at the time, sharing its Ducati-sourced 200hp 1.2-litre V2 engine.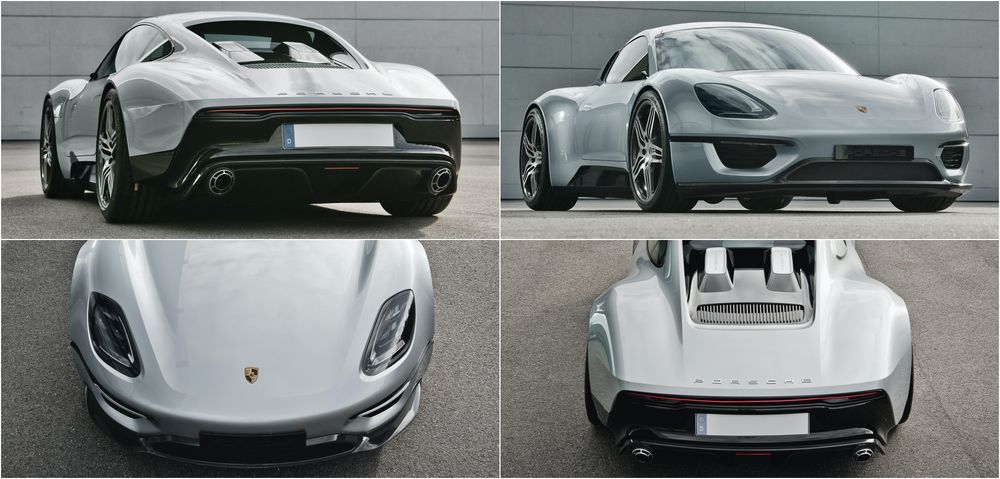 The unit could rev to 12,000rpm and would be an ideal match to this car's sub 900kg kerb weight. The lack of a flat-six here is easily forgivable had Porsche continued development, unlike the 718. This modern day 904 could've been a wonderful little thing, but sadly the car's story ended not long after this concept was conceived.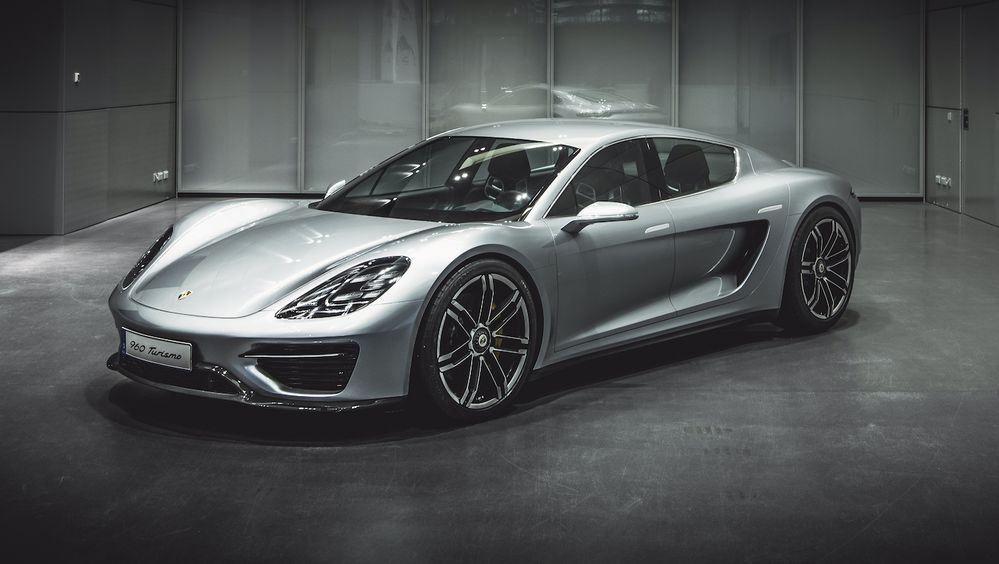 Porsche 960 Vision Turismo (2016)
This car is pretty much the precursor to the Taycan, though it was created the year following the Mission E's unveil. While the Panamera is perhaps a bit too bulky for its own good, the 960 Vision Turismo is much more slender and sports car-like.
The idea of a four-door high performance model existed well prior to Porsche's foray into EVs, and the 960 Vision Turismo borrowed cues from the 918 Spyder alongside some Cayman DNA around the rear.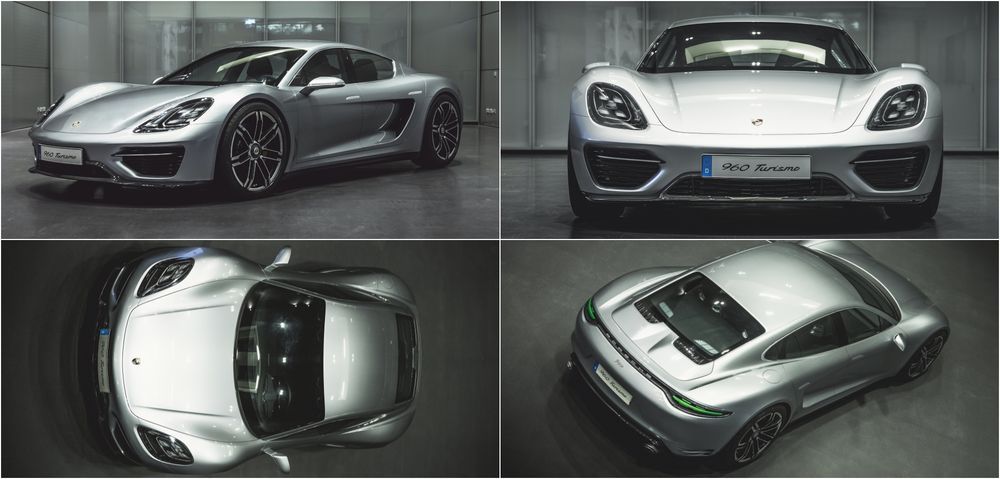 Speaking of which, this car would also have adopted a mid-engine layout - perhaps a flat-six - evidenced by the huge side air intakes. Makes us wonder what the line-up would be like if the 960 would have materialised into a production model, perhaps even alongside the Taycan.
---
---
---
---
Comments