Honda Civic Type R Putus Dua Selepas Dibedil Volvo S60
Auto News Honda Civic Type R amat popular dari segi prestasi, ketangkasan serta ketahanannya. Tetapi, baru-baru ini sebuah Civic 'ketam' Type R berwarna biru telah dilanggar oleh sebuah Volvo S60 (generasi pertama) sehingga mengakibatkan badan Civic tersebut putus dua!
---
Melalui video yang dikongsikan di akaun Facebook milik Vincent Nieto, kejadian tersebut berlaku di Denver, Colorado, Amerika Syarikat (AS). Video tersebut memaparkan sebuah Civic Type R yang terputus dua dan tersadai di laluan pejalan kaki berhadapan dengan sebuah restoran makanan segera selepas terlibat dalam sebuah kemalangan.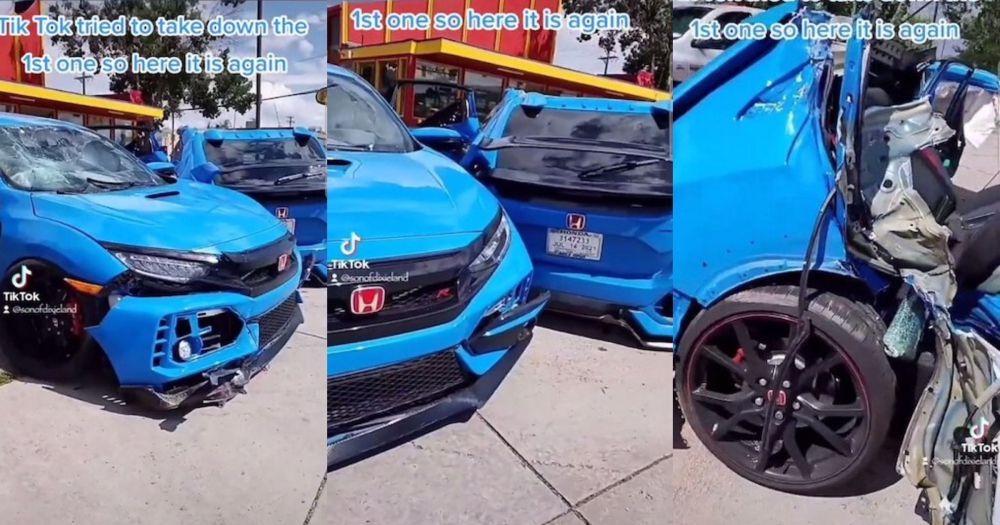 Oleh kerana keadaan Civic tersebut yang begitu mengejutkan, video tersebut telah tular dan mendapat perhatian ramai di media sosial sehingga pemandu serta ibu kepada pemilik kereta berkenaan tampil untuk menjelaskan keadaan sebenar. Ada juga yang mempersoalkan tahap keselamatan kereta terbabit sehingga memanggilnya kereta potong.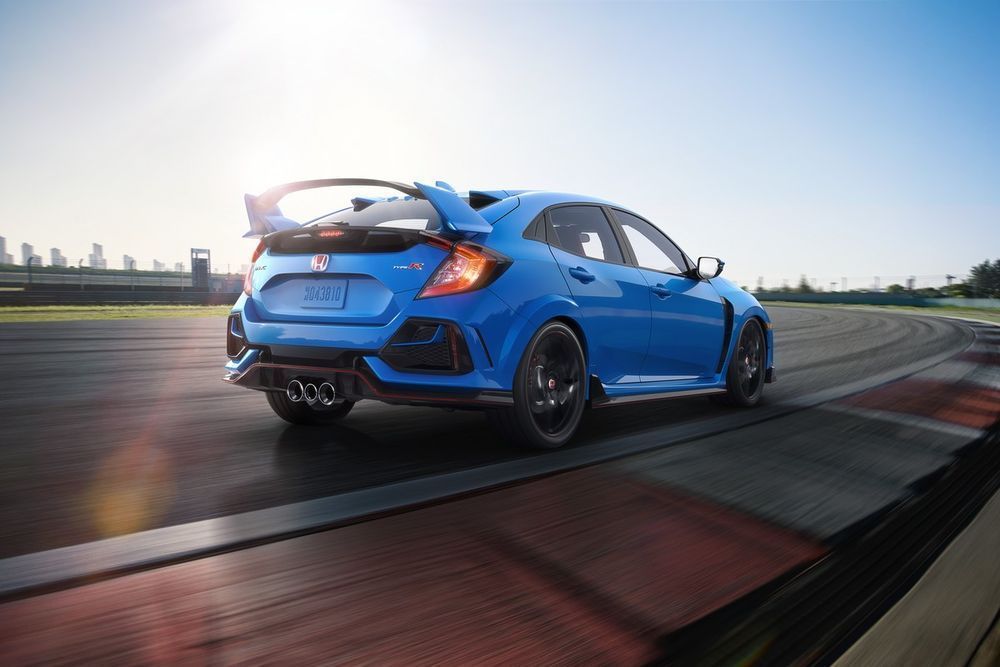 Kereta tersebut merupakan milik anak perempuan kepada Renee Gutierrez-Martinez. Ketika kejadian, kereta itu sedang dipandu oleh Kevin Acosta, teman lelaki pemilik kereta sambil ditemani pemiliknya sebagai penumpang.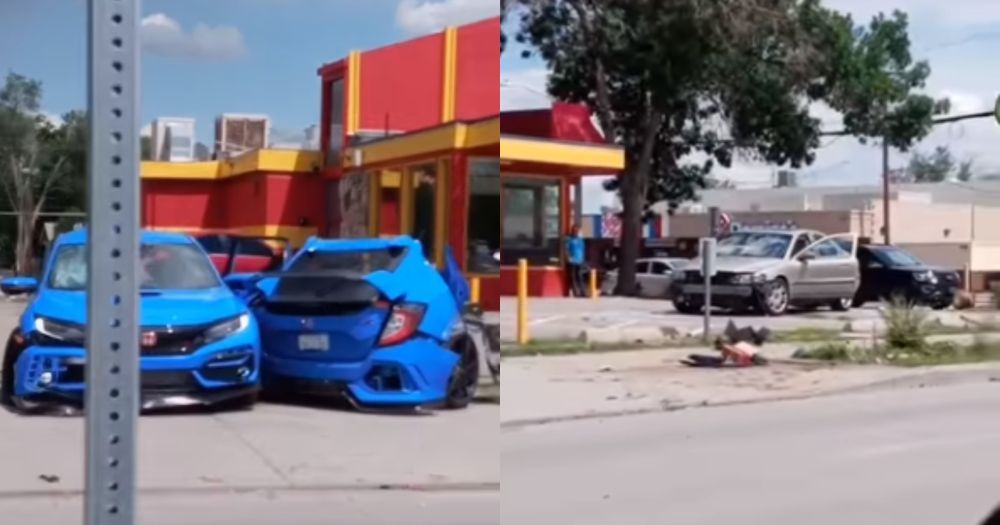 Kemalangan tersebut berpunca daripada rempuhan sebuah kereta Volvo S60 yang dipandu seorang warga emas dari arah tepi di simpang jalan Jewell Avenue dan Federal Boulevard. Impak pelanggaran secara t-bone itu telah membuatkan Civic terbabit tercampak tepat ke arah tiang sehingga menyebabkan badan kereta terputus dua.
Jika anda lihat gambar Civic Type R ini selepas kejadian, rangka badan kereta tersebut putus betul-betul pada bahagian selepas pintu masuk belakang. Meskipun keadaan itu kelihatan ngeri, namun Acosta, teman wanitanya serta warga emas yang memandu Volvo itu hanya dilaporkan cedera ringan. Nasib baik tiada penumpang di bahagian belakang Civic ini pada waktu itu.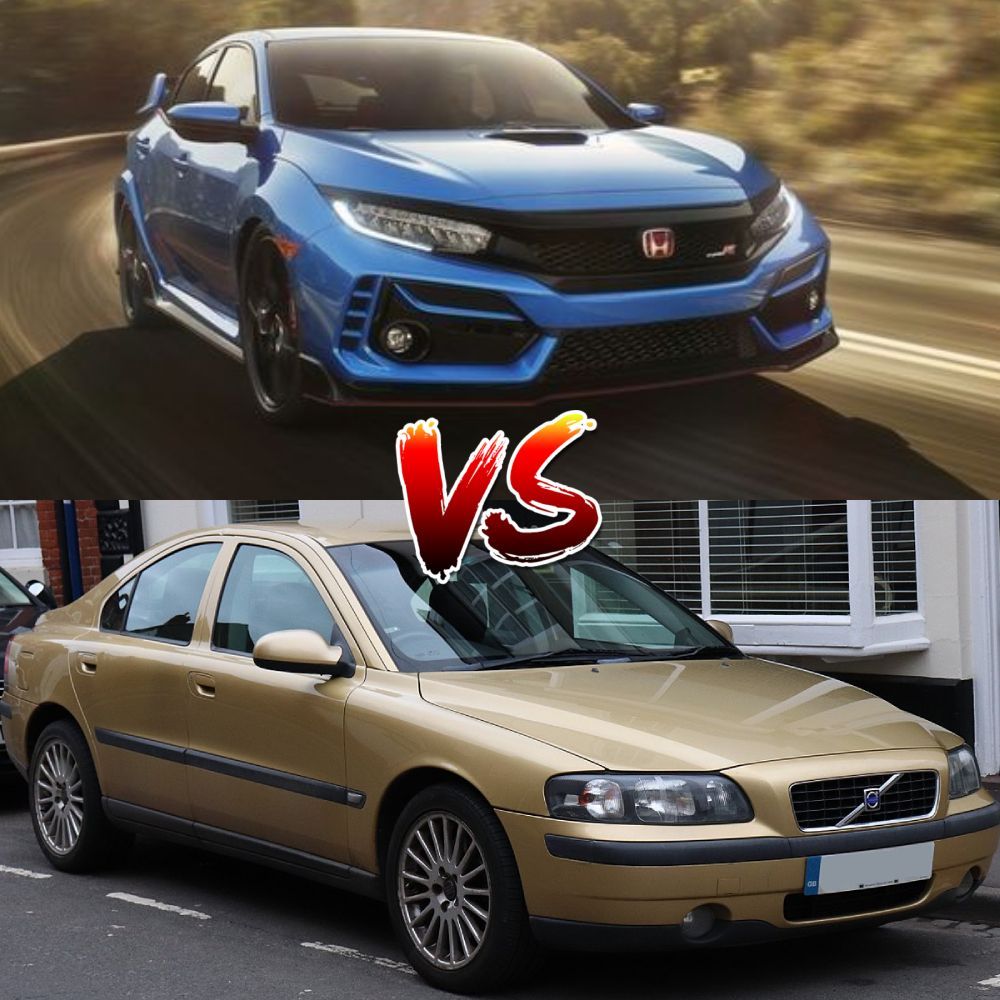 Jadi bagi jenis yang suka baca tajuk artikel sahaja, badan Honda Civic Type R itu terputus dua bukanlah disebabkan pelanggaran dengan Volvo S60 itu semata-mata. Tetapi impak daripada pelanggaran tersebut yang membuatkan kereta tercampak ke tiang dan membuatkan badan kereta putus dua.
Kadang-kala kemalangan seperti ini tidak dapat dijangka tidak kiralah betapa kukuhnya sesebuah kereta itu. Kemalangan ini tiada kena-mengena dengan kenyataan daya tahan kereta Volvo lama lebih kukuh berbanding Civic baharu kerana semuanya angkara pelanggaran dari arah sisi dan tiang yang membelah kereta.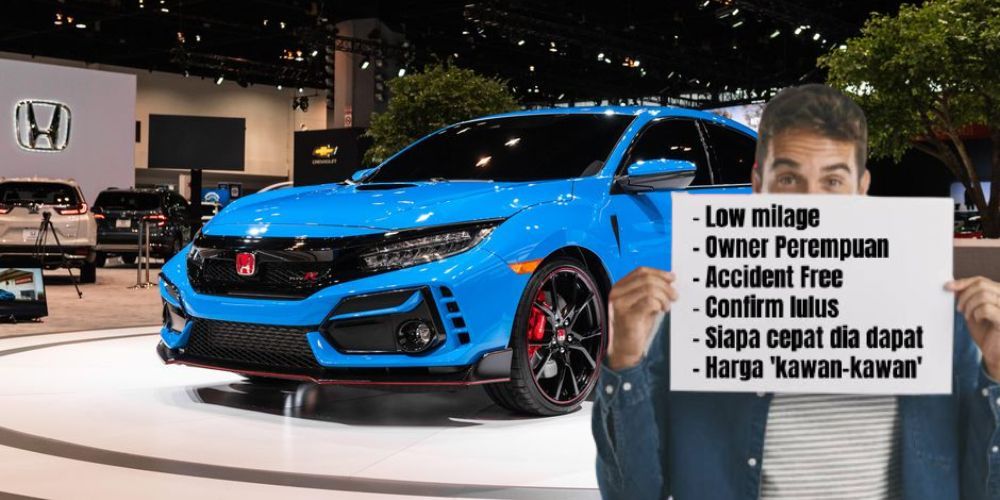 Susulan kejadian itu, Honda Civic Type R tersebut telah dibawa ke tempat pelupusan ekoran keadaannya yang tidak lagi selamat untuk digunakan di jalan raya. Tapi kalau kereta ni tiba-tiba muncul sebagai kereta terpakai dengan harga tidak masuk akal, bebas kemalangan, low milage dan pemilik asalnya merupakan seorang perempuan, berhati-hatilah kerana ia berkemungkinan kereta potong memandangkan komponen seperti enjinnya masih boleh digunakan. Hati-hati supaya tidak ditipu penjual kereta terpakai!
*Kredit Video: Vincent Nieto



For more latest car news, reviews, car buying guides and videos visit us at Carlist.my Auto News.
Check out all the best new & used car deals in Malaysia at Carlist.my.
Sell your car fast with the best offer? Visit us at CarlistBid.my.
Get the latest new car promotions at New Car website now.
---
---
---
---
Comments