Proton X70 Special Edition (SE) vs Proton X70 Premium – Mana Lagi Berbaloi?
Buying Guides Antara Proton X70 Special Edition (SE) dan Proton X70 Premium yang mana satu pilihan yang lebih berbaloi?
---
Proton X70 Special Edition (SE) vs Proton X70 Premium

Baru-baru ini, PROTON telah melancarkan 2,000 unit edisi khas SUV segmen-C terlaris di Malaysia iaitu Proton X70 SE. Bagi yang terlepas, Proton X70 SE ini dibina berasaskan varian Proton X70 Premium.
Bagi tujuan artikel ini, kami akan membandingkan model Proton X70 SE dengan Proton X70 Premium. Tapi antara edisi SE dengan varian Premium, mana satu pilihan yang lebih berbaloi? Untuk membantu anda membuat pilihan, kami akan merungkai segala perbezaan yang ada pada kedua-dua model X70 ini.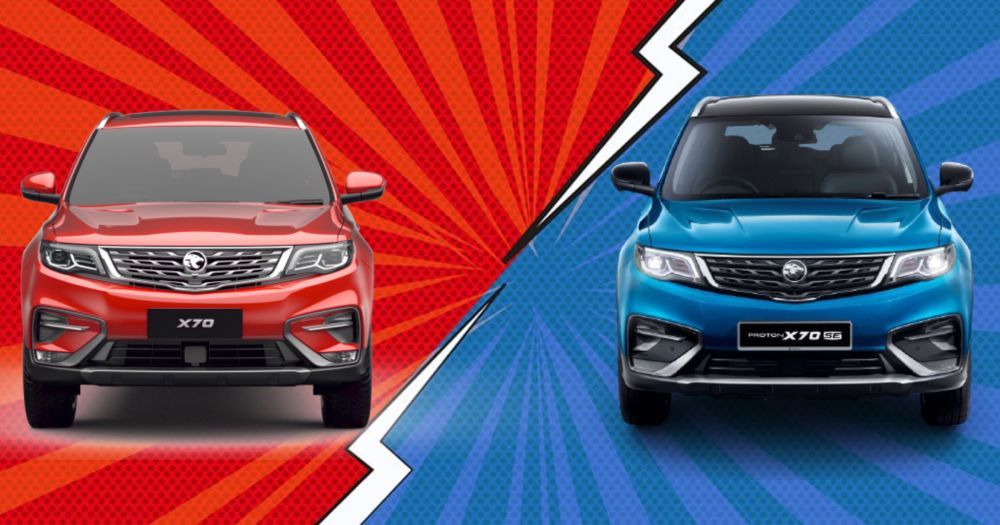 Harga Proton X70 2021
Proton X70 Premium: RM119,800
Proton X70 SE: RM123,800
Kedua-dua harga yang ditunjukkan merupakan harga On The Road tanpa insurans.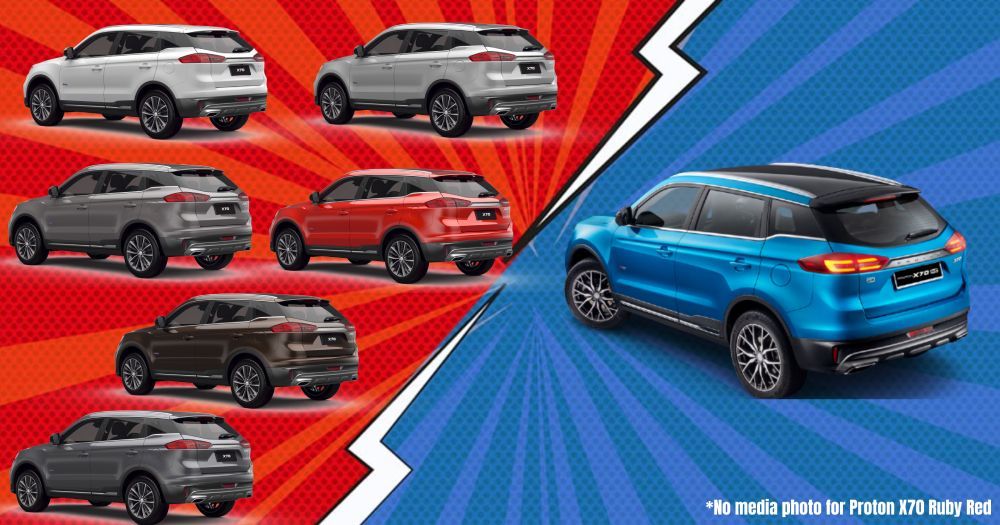 Warna Proton X70 2021
Varian Premium Proton X70 ditawarkan dalam 6 pilihan warna iaitu Snow White, Jet Grey, Ruby Red, Armour Silver, Space Grey dan Cinnamon Brown. Tetapi untuk X70 SE, hanya dua warna yang ditawarkan, iaitu Ocean Blue serta Ruby Red. Warna baharu Ocean Blue yang dipilih pada X70 SE ini merupakan warna yang sedia ada ditawarkan pada SUV segmen-B mereka iaitu Proton X50.
Selain itu, Proton X70 SE turut menerima sentuhan dwi-tona pada bahagian luarannya di mana bumbung, cermin sisi serta spoiler belakangnya menerima sentuhan cat berwarna hitam. Warna Ruby Red pada X70 Premium dan X70 SE ini sama sahaja, bezanya hanya dwi-tona tersebut.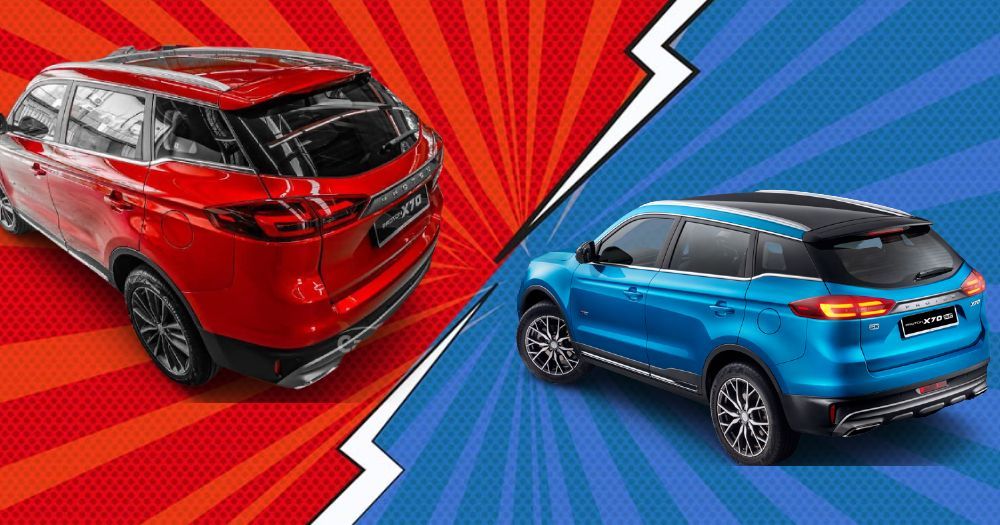 Exterior Proton X70 2021
Dari segi keseluruhan bahagian luaran kereta ini, tidak banyak beza pun sebenarnya.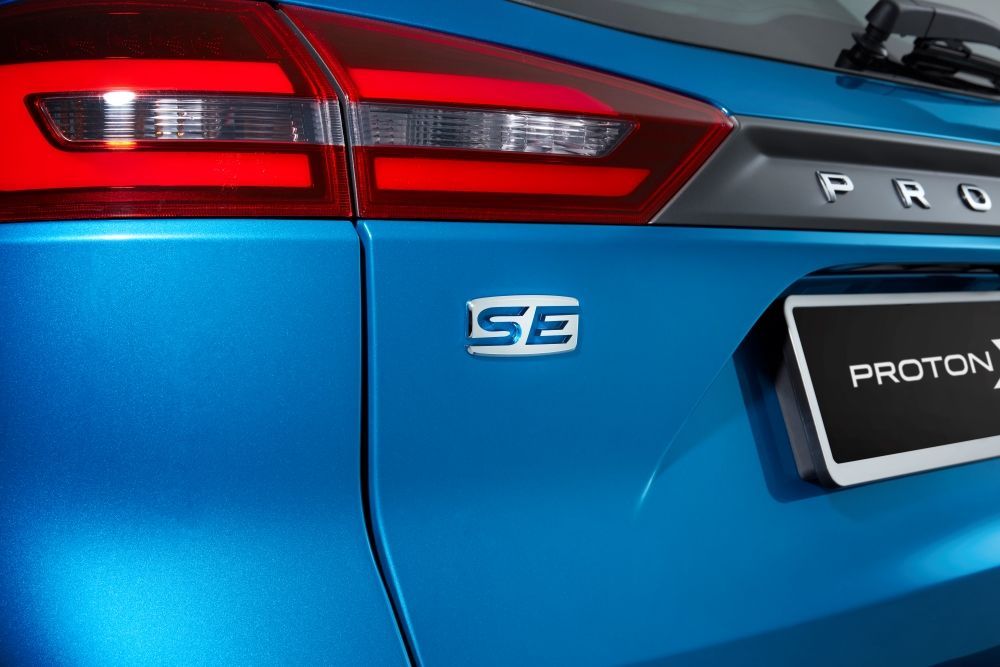 Proton X70 SE lebih menyerlah dengan kehadiran emblem SE yang tersergam indah di bahagian pintu but belakang untuk menandakan bahawa ianya merupakan edisi khas dan terhad.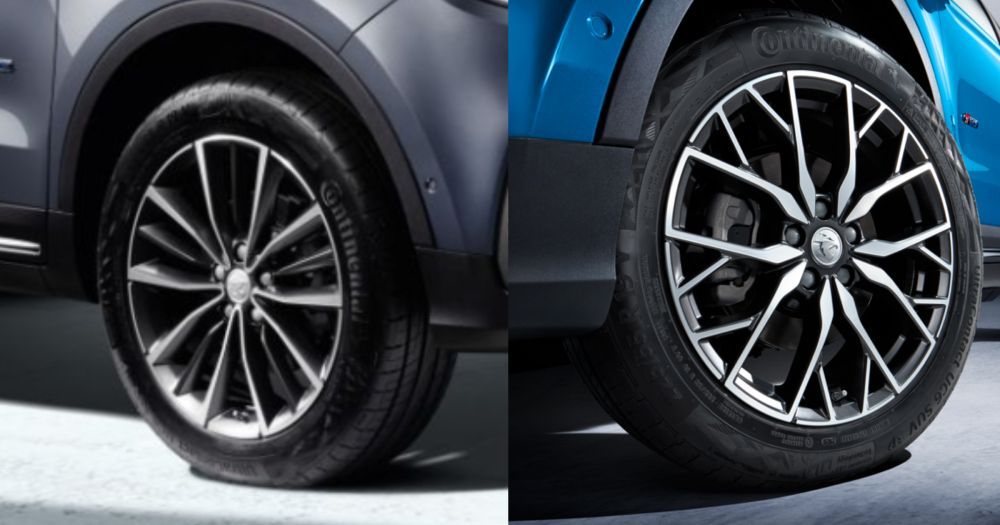 Rim Proton X70 2021
Proton X70 merupakan kereta Malaysia yang dibina berasaskan Geely Boyue dari China. Di China, model facelift terbaru Boyue yang diberi nama Boyue Pro telah dilancarkan. Untuk edisi khas Proton X70, ia menerima sentuhan rim 19-inci baharu yang sama digunakan pada model Geely Boyue Pro. Sementara itu varian X70 Premium masih menggunakan rim 19-inci X70 CKD.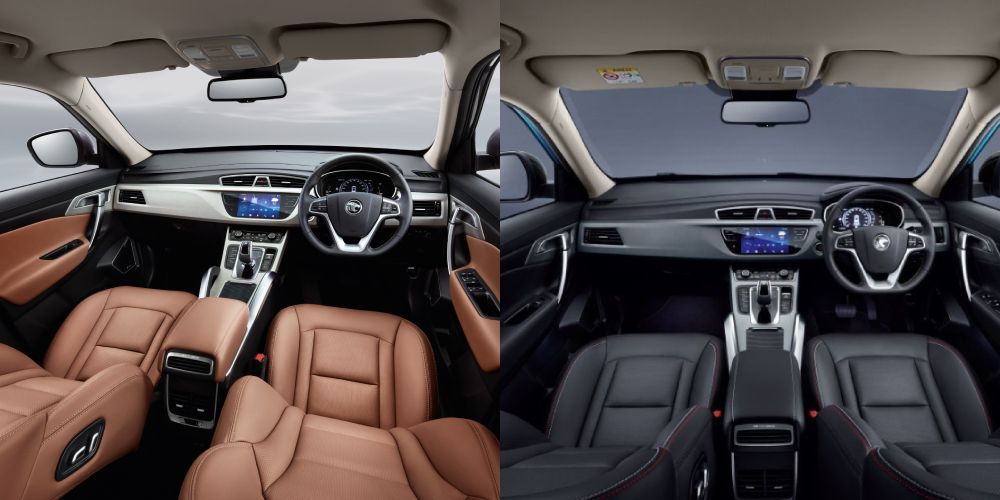 Interior Proton X70 2021
Tema dalaman bagi kedua-dua model ini agak sedikit berbeza. Proton X70 Premium menggunakan balutan kulit Nappa berwarna coklat keperangan sementara Proton X70 SE diberikan balutan kulit Nappa berwarna hitam.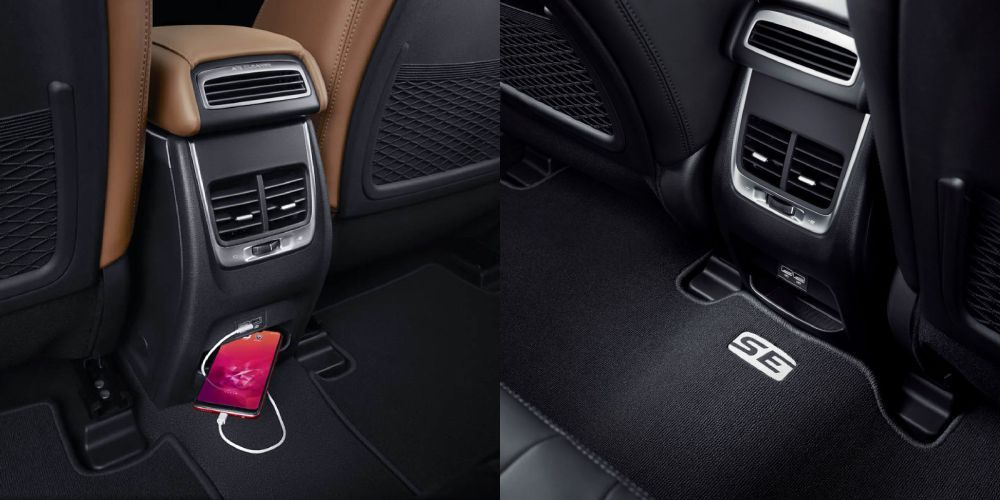 Bukan itu sahaja, Proton X70 SE turut hadir dengan karpet lantai khas dengan lencana SE untuk mengingatkan penumpang serta pemandu di dalam bahawa kereta tersebut merupakan edisi khas.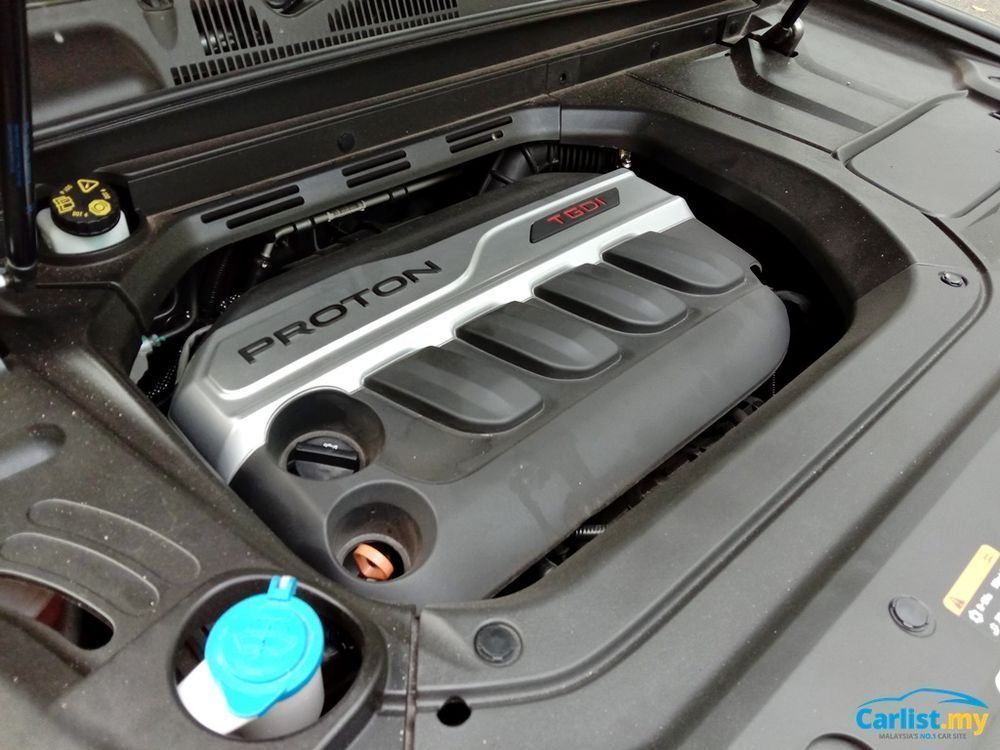 Enjin Proton X70 2021
Dari segi mekanikal, tiada sebarang perbezaan antara Proton X70 Premium dan Proton X70 SE ini. Kedua-duanya masih menggunakan pacuan roda hadapan dan enjin 1.8L turbo 4-silinder sama yang memberi output sebanyak 184 PS dan 300 Nm tork serta dipadankan dengan transmisi klac berkembar automatik 7-kelajuan.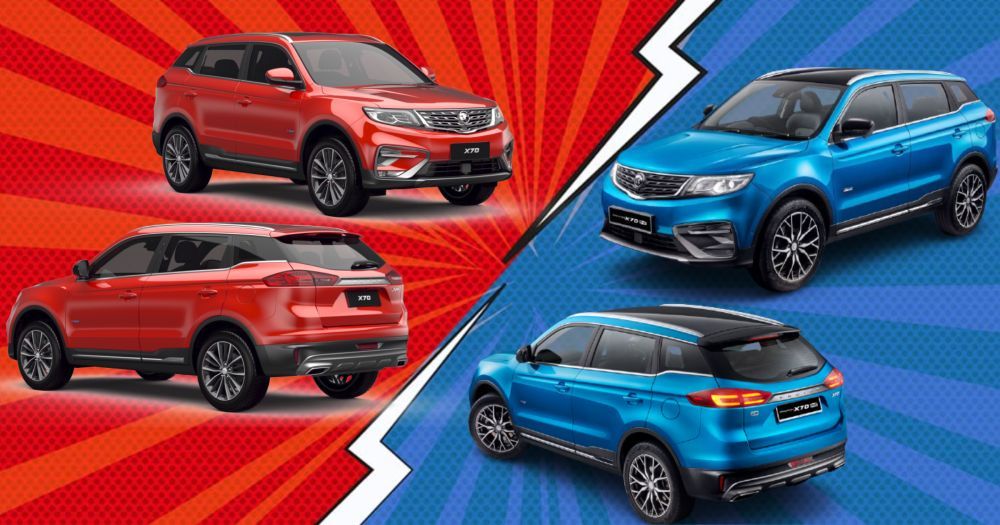 Berikut merupakan perbezaan yang boleh di dapati pada kedua-dua model ini. Secara ringkasnya, Proton X70 SE adalah edisi terhad (2,000 unit) bagi Proton X70 Premium dengan ciri yang dipertingkatkan seperti penambahan dwi tona, warna tema dalaman serta rim baharu. Dengan penambahan tersebut, harga bagi Proton X70 SE ini lebih mahal RM4,000 berbanding varian Premium.
Antara X70 Premium dan X70 SE, yang mana satu paling menambat hati anda?


For more latest car news, reviews, car buying guides and videos visit us at Carlist.my Auto News.
Check out all the best new & used car deals in Malaysia at Carlist.my.
Sell your car fast with the best offer? Visit us at CarlistBid.my.
Get your latest new car promotion here also.
---
---
---
---
Comments