5 Cars That Can Fit Three Child Seats
Insights Our top choice of cars that can fit three child seats safely and securely.
---
A reader recently asked us which cars in Malaysia could accommodate three child seats (preferably in a row if possible), and shamingly, we couldn't confidently give an answer without doing some research.
There are many 'family' cars on the market, but only some can actually fit three child/baby seats in a row as it depends on the car's space and anchor points.
While you can easily fit three child seats in an MPV with an abundant amount of space and chairs with three-point seat belts, trying to fit three child seats in a row is a bit more of a challenge, but believe it or not, some cars on the market can excel in this department.
So without further ado, here are our top choices.
Peugeot 5008 - from RM173k
The second-generation Peugeot 5008 is an MPV reincarnated as an SUV, but some of the MPV DNA never actually left the car.
The 5008 fits the bill perfectly for a car that can accommodate three child seats in a row because of its individual rear chairs, which can be adjusted individually.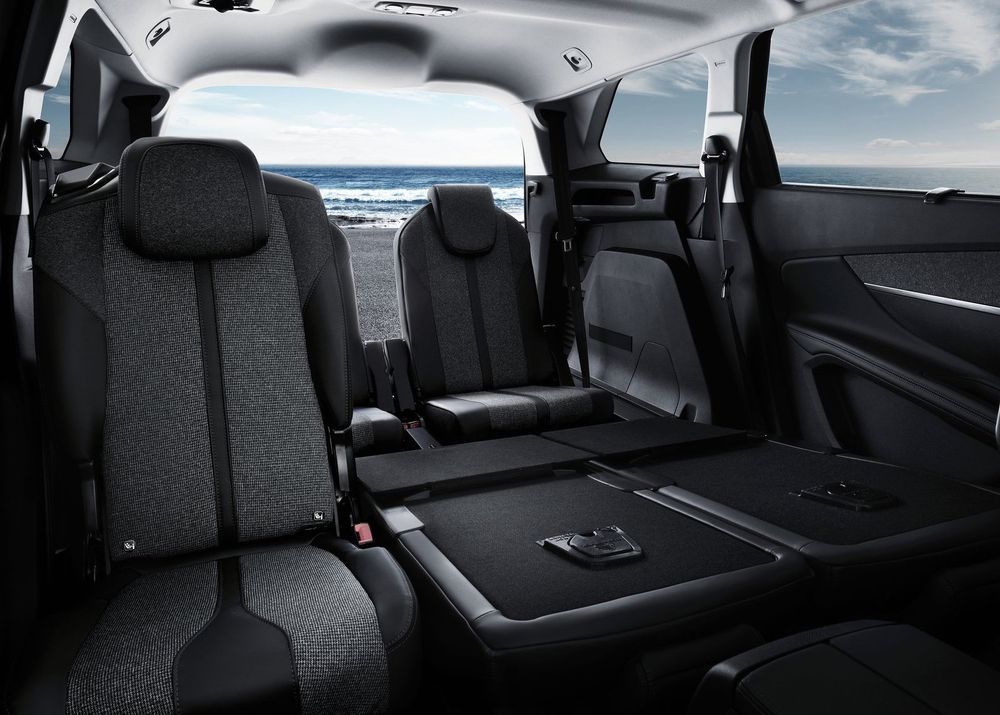 While the European spec 5008 has three ISOFIX points in the second-row seats, the Malaysian spec car only has two, but that shouldn't be a problem as there is a top tother that will allow you to secure the middle child seat safely.
Isuzu D-Max - RM141,938
If you love the rugged and active lifestyle and feel the need to purchase a ute, then look no further than the new Isuzu D-Max X-Terrain, as it is one of the pickup trucks available in the market which can carry three child seats in the rear.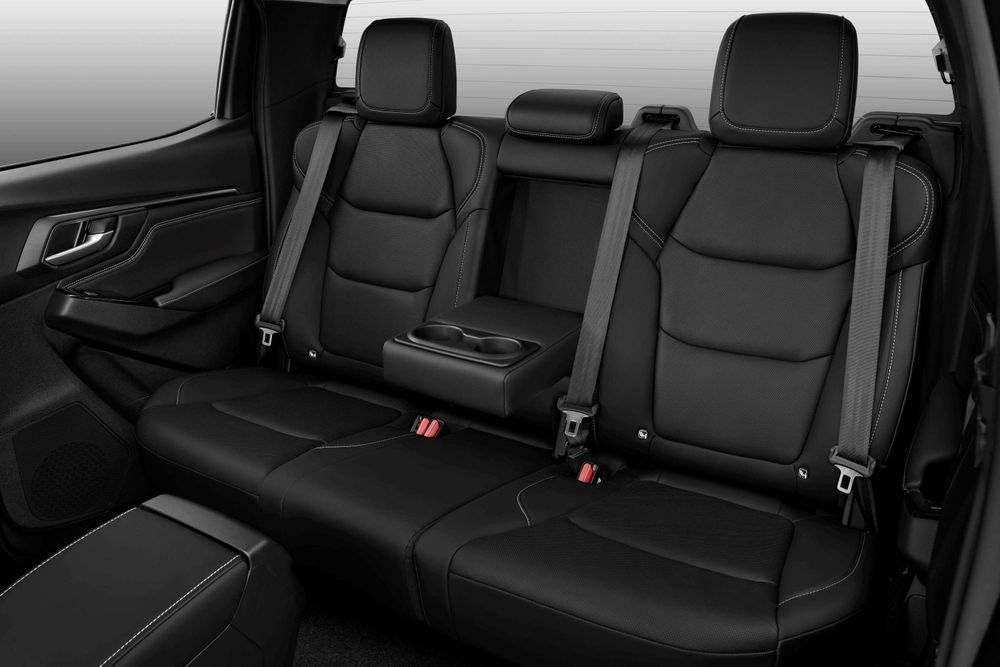 With ISOFIX points at the two outer seats and top tether anchorage, three child seats in the rear are possible. Since it's not the widest of cars, perhaps a narrower child seat will have to be considered if you plan to carry three child seats around constantly.
Since the new D-Max also comes with seat foams that reduce vibration, your children will undoubtedly be comfortable as NVH has been minimised.
Mazda 6 - from RM173k
The Mazda 6's sleek body and low roofline really don't tell the story that it will fit three child seats at the rear, but its not so sculpted rear seat shape has proven that it is capable of accomodating three child seats at the back.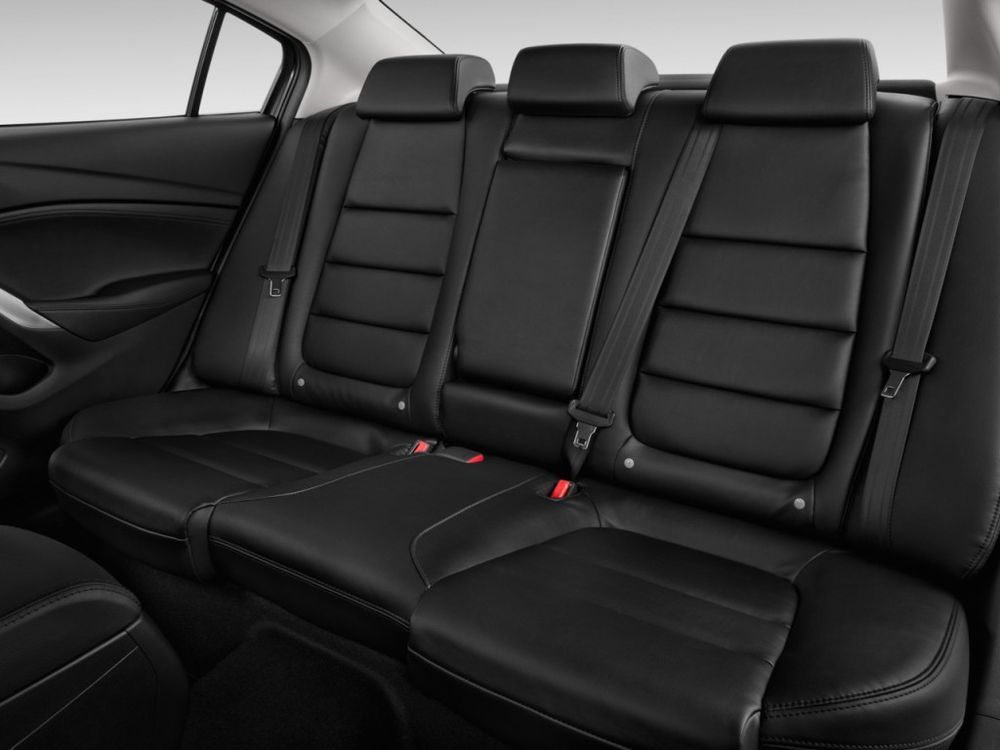 With ISOFIX points at the outer seats and top tether across the fixed partial shelf, installing three child seats is easily and securely done. Some of its less-sleeker-looking competitors only accommodate two child seats, while others only managed one flanked by booster seats. Who would have thought, aye?
KIA Grand Carnival - from RM155k
Given its sheer size and capacity to seat up to 11 occupants in a particular seat configuration, it's tough to argue why it doesn't deserve to be on this list, as it can probably house nine baby seats if it needed to.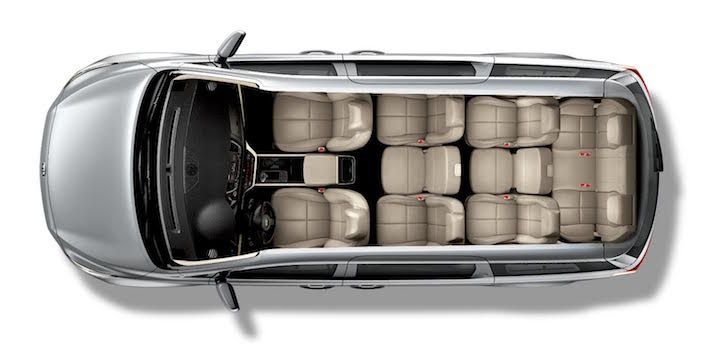 The other reason why it deserves to be on this list is that in a market where most MPVs prefer to be equipped with those boss-looking seats that limit the second-row occupancy to two passengers; the Kia Grand Carnival can be set up to have a traditional three-passenger second-row seating configuration which also means it can probably accomodate three baby seats in the second row if it needed to but really why would you bother when you've got so much more space in the car.
Okay, ISOFIX mounts are not its strongest point, but all the seats can be hooked up to a three-point safety belt which will safely secure the baby seat to the car.
Land Rover Discovery - from RM409k
The Discovery has always been known to be one of the most ideal family cars money can buy, but the fifth-generation Discovery, despite its odd looks, is one hell of a family cargo barge.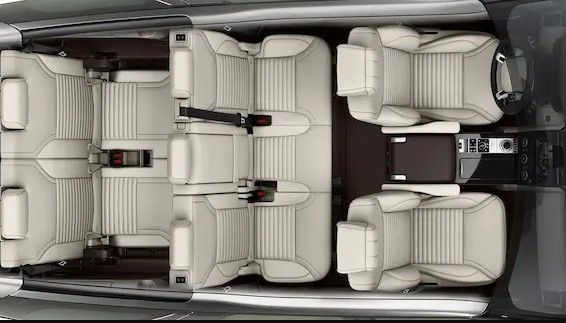 Versatile and rugged, the Disco is equipped with seven full-size seats, a feat, not most can boast about. To top that, not only can the Discovery fit three child seats in the back, it actually has ISOFIX mounting points and top tether points on four of the five rear seats.
Okay, if you would like to install a child seat in the middle of the second row, you will need to secure it with the seatbelt as it does not come with ISOFIX mounting points, but hey, it's still a win-win all around in our books.
And there you have it, five vehicles that should safely ferry your three kids in their child/ baby seats around. We've also covered it across different body types and price points so there should be one that suits you and your needs. Undoubtedly there are others especially in the MPV range of vehicles, you have the Alza (from RM50k), Aruz (from RM68k), Avanza (from RM80k), Innova (from RM111,622) XPANDER (RM91,369), Exora (from RM59k), Rush (from RM88k) to name but a few but that would be limiting and you most likely already knew it. With the list above, we expanded the horizons a little.


For more latest car news, reviews, car buying guides and videos visit us at Carlist.my Auto News.
Check out all the best new & used car deals in Malaysia at Carlist.my.
Sell your car fast with the best offer? Visit us at CarlistBid.my.
Get the latest new car promotions at New Car website now.
---
---
---
---
Comments