Hatchback vs Sedan: The Pros And Cons
Insights Stuck between purchasing a hatchback or a sedan? Then these pros and cons of a hatchback and a sedan will probably help with your decision.
---
The SUV craze has really made us forget about two of the most favourite types of passenger cars. If you're looking for a comfortable, spacious and fun to drive car that is not an SUV, then the hatchback and sedan are still around, believe it or not.
Sedan
A sedan is a four-door, five-seater car with a separate trunk. It's still a common sight on Malaysian roads and has been around for more than 70 years.
The trunk on a sedan is an enclosed cargo area separate from the passenger compartment. In technical terms, sedans are also known as a car with a three-box design. The reason for this is because the front box houses the engine, the middlebox, which is the largest, accommodates the passengers, and the third box located at the rear, known as the trunk, is where cargo is placed.
Except for new exterior and interior designs, sedans are still designed in classic proportions, except that maybe sedans in the modern days are slightly bigger with more coupe-ish rooflines compared to their counterparts of the past.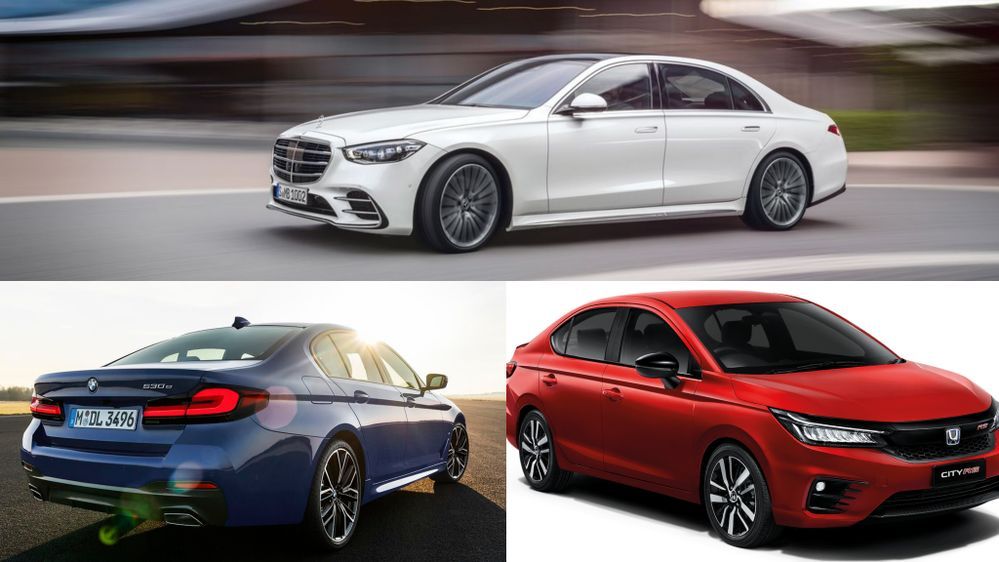 Cars like the Honda City, BMW 5-Series, and Mercedes-Benz S-Class are all considered sedans.
Hatchback
Hatchbacks take the elements of a sedan and throw in a little bit more sexy when it comes to its design. They are called two-box cars, as the engine is upfront in the first box and the passengers and cargo area in the second box.
Just as the name implies, hatchbacks have no trunks, as they have a one-piece flip-up tailgate at its boxy rear end, just like a hatch. Hatchbacks either have two or four doors, but these days it's more common to see hatchbacks with four doors, as it is the more practical design.
Modern-day hatchbacks have also morphed into luxurious vehicles, unlike the affordable econobox it once was. They are also built more stylistically compared to the days of old and have less space in the rear. You can thank cars such as the current Mazda 3 hatchback, Mercedes-Benz A-Class and Volvo V40 for this approach.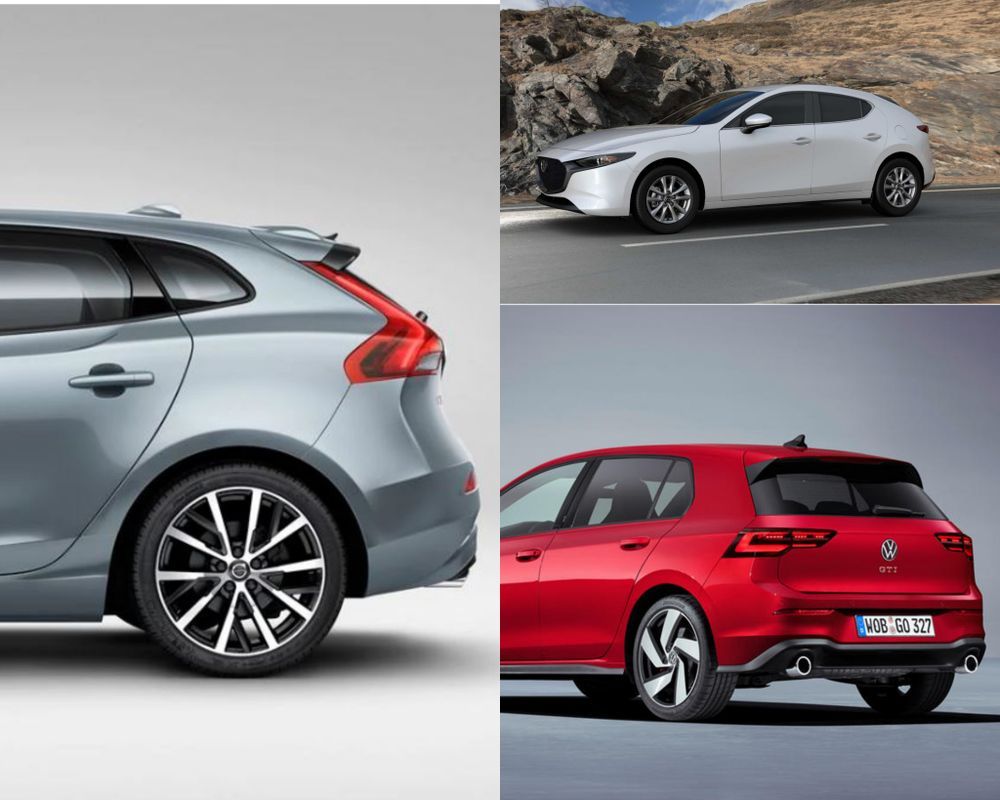 Cars like the Golf GTI, Perodua Myvi and Proton Iriz still have classic hatchback proportions with quite generous space at the rear.
The main difference: Hatchbacks vs Sedans
Beyond its looks, the significant difference between hatchbacks and sedans is what they offer when it comes to cargo-hauling capabilities. For such a compact car, a hatchback can generally accept larger pieces of cargo and have the ability to make it a breeze when loading and unloading them.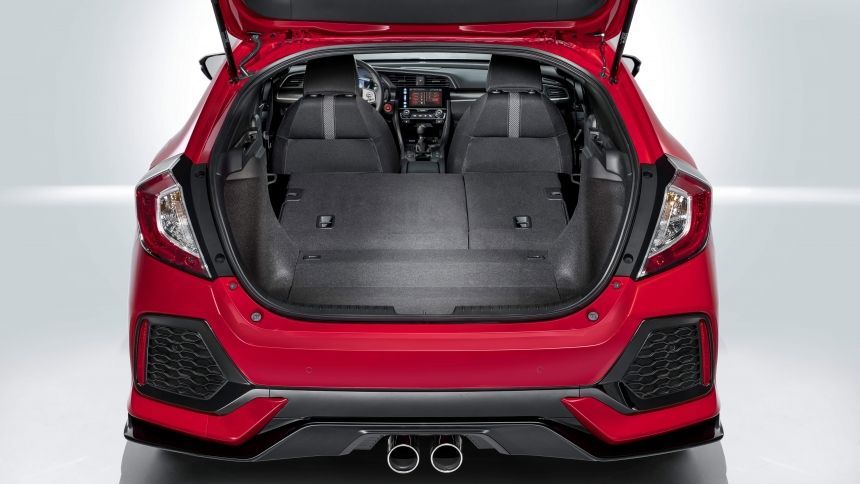 The hatchback's large flip-up rear tailgate/hatch door opens big vertically, giving its owners plenty of space to work with when carrying cargo. Couple this with flip-down rear seats, and the hatchback transforms into a mini cargo-hauling machine. Remember the magic seats from the Honda Jazz?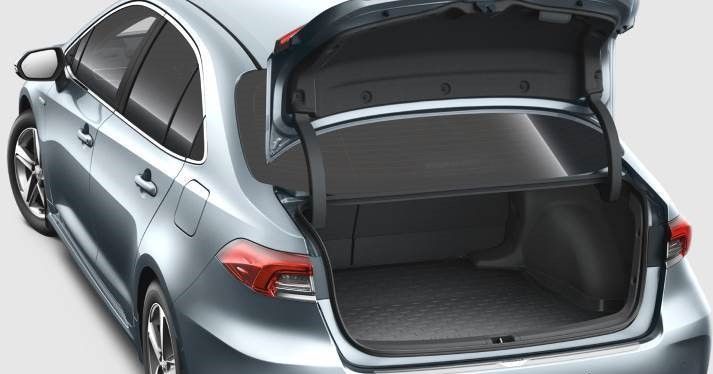 The sedan's cargo-carrying capability is limited by the small opening of the trunk area and the height of the trunk space itself. While some sedans do have a good opening, their low trunk space prevents them from piling cargo high, which means you can only pretty much slot them forward or sideways.
Although boot space is one of the major differences between hatchbacks and sedan, there is another thing which differs between the two. The unique shape of the vehicles does affect the interior space. Generally, sedans do have a longer wheelbase than a hatchback and along with the separate cargo space means passengers often enjoy slightly more generous legroom. For example, the upcoming Honda CIty Hatchback has a slightly shorter wheelbase than its sedan brother.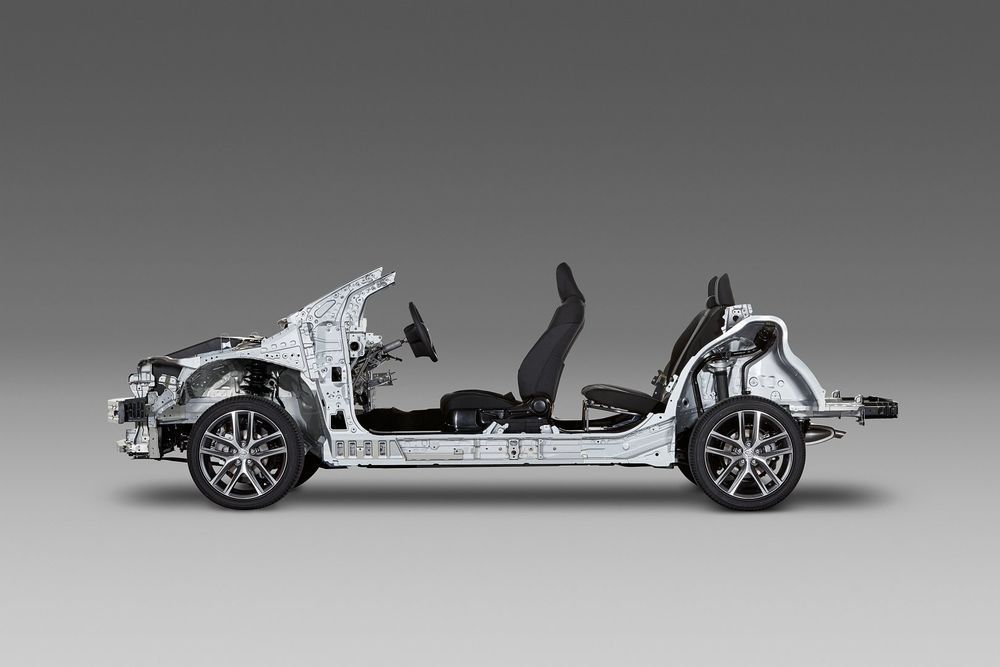 But this is not always the case, especially when the sedan has a hatchback counterpart. For example, the Toyota Yaris which is largely based on the Toyota Vios has the same wheelbase as its sedan twin, both are built on the TNGA platform. They are virtually sitting on the same chassis.
Hatchback: Cons
The rear open box design of a hatchback where passenger and cargo areas are combined allows a small sip of noise to intrude into the passenger area. Although it's not that detrimental to front passengers, the vehicle's rear occupants will be exposed to it. This is especially so if the boot is empty as the sound has space to travel, creating an echo.
A sedan has more rear structure to block sound. Since the trunk and passenger area are separate from each other, unwanted noises like the exhaust will be minimised. Since the passengers are closed off from the cargo area, sounds from moving about cargo will also be minimised, unlike the hatchback, where you will probably hear more of the cargo rattling or rolling around. You probably won't hear it as much with a suitable parcel shelf, so we are nitpicking a bit here.
Security is also an issue, as thieves will only need to smash the tailgate window to access your precious cargo in the rear.
Sedan: Pros
A sedan is ideal for buyers who want maximum cabin comfort and do not prioritise a large cargo carrying capacity. It's also the safer of the two as the sedan's trunk provides more room for crumple zones to be effective. There is also a lot more metal and space at the rear, which helps protect rear passengers, allowing the vehicle more time to absorb impacts.
Modern engineering has made hatchbacks safer, so once again we are nitpicking here.
Which to consider?
If you are the type of person who needs to carry lots of tall cargo, then a hatchback will suit you better. It has more vertical space compared to a sedan.
But suppose you're the type of person who needs a lot of cargo space but will only be carrying luggage type cargo - in that case, a sedan will be best as it can hold many pieces of luggage as well as have maximum rear passenger comfort and rear collision safety.
---
---
---
---
Comments