Kelulusan Rentas Negeri Atas Urusan Kerja, Perubatan Dan Pendidikan Hanya Diberikan Dari Isnin Hingga Khamis
Auto News Berdasarkan kenyataan yang dikeluarkan oleh Timbalan Ketua Polis Negara Datuk Seri Acryl Sani Abdullah Sani, segala permohonan rentas negeri bagi tujuan pekerjaan, perubatan dan pendidikan hanya dibenarkan dibuat dari Isnin hingga Khamis sahaja.
---
Oleh yang demikian, sebarang permohonan rentas negeri melibatkan ketiga-tiga kategori yang disebut di atas tidak dibenarkan pada hujung minggu, iaitu Jumaat hingga Ahad. Keputusan ini dibuat ekoran peningkatan serius dalam angka kes baharu COVID-19 sejak empat hari lalu.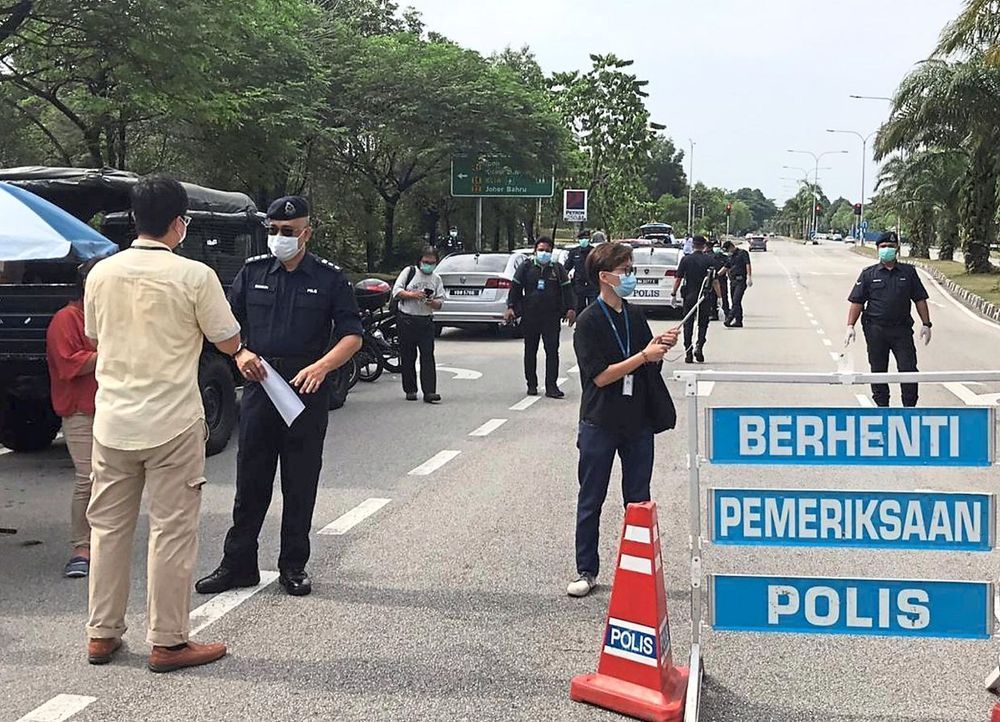 *Kredit foto: The Star
Polis Diraja Malaysia (PDRM) mengambil serius tentang perkara ini dan langkah ini merupakan usaha mereka untuk mengekang wabak wabak COVID-19 daripada menular dengan lebih teruk dalam kalangan masyarakat Malaysia.
Meskipun permohonan rentas negeri pada hujung minggu tidak akan diluluskan, namun urusan rentas negeri yang melibatkan kecemasan, kematian serta pasangan jarak jauh masih lagi dibenarkan oleh PDRM.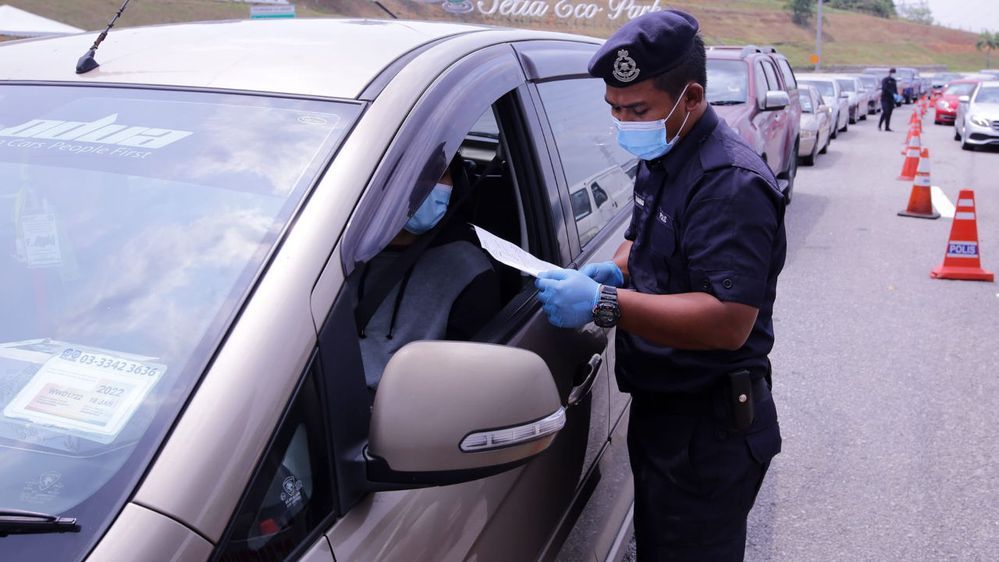 *Kredit Foto: Astro Gempak
Acryl Sani turut berkata permohonan rentas negeri bagi tujuan kecemasan dan kematian hanya dibenarkan sekiranya melibatkan ahli keluarga terdekat seperti ibu bapa, anak serta adik-beradik. Selain itu, permohonan bakal ditolak.
Permohonan rentas negeri bagi tujuan sosial seperti menghadiri kenduri perkahwinan serta apa-apa jenis majlis dan jamuan turut dilarang buat masa ini. Dengan menghalang permohonan rentas negeri dibuat pada hujung minggu, aktiviti ini boleh dikurangkan.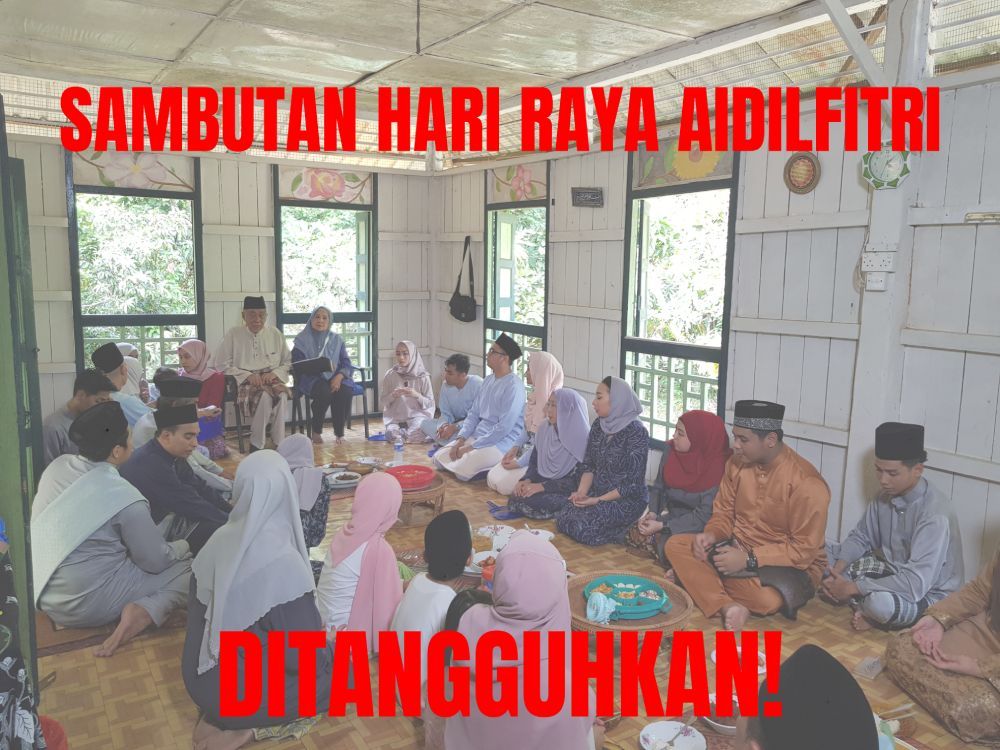 Beliau turut menegaskan bahawa perancangan dan aturan ini akan berterusan sehingga selepas Hari Raya Aidilfitri. Sekiranya ada mana-mana individu yang ingkar dengan arahan ini, tindakan tegas akan dikenakan kepada mereka sekiranya ditahan di Sekatan Jalan Raya (SJR)
Mengulas ketidakpatuhan prosedur operasi standard (SOP) oleh pengunjung bazar Ramadan dan pasar malam, Acryl Sani berkata semua Ketua Polis Daerah dan pasukan pemantau SOP akan digerakkan ke semua lokasi untuk membuat pemantauan.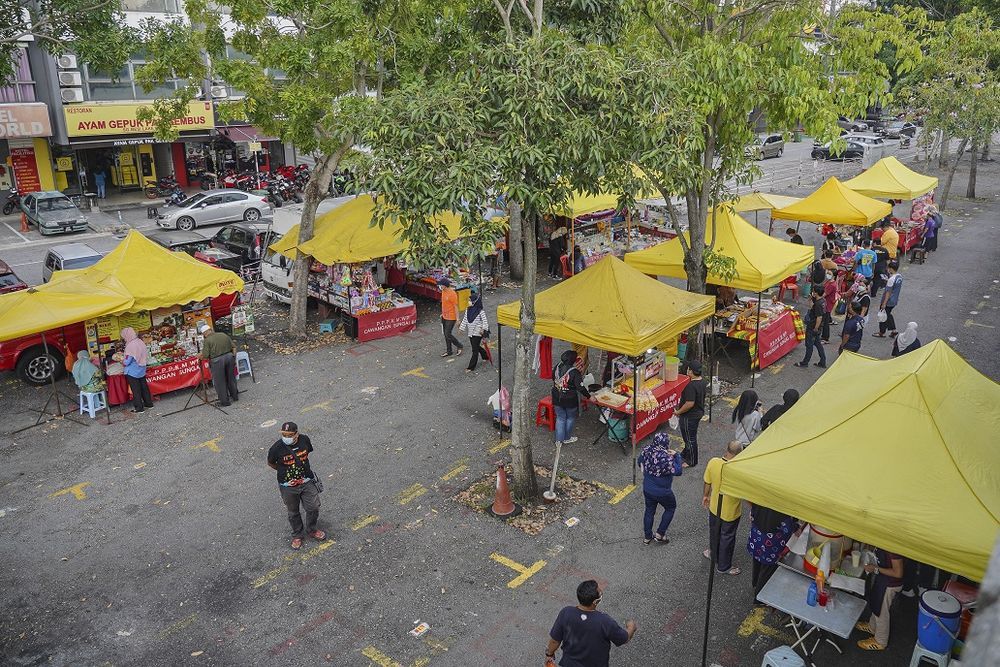 *Kredit foto: Kosmo
"Sekiranya SOP tidak dipatuhi, PDRM akan mengemukakan saranan kepada Pihak Berkuasa Tempatan agar aktiviti perniagaan di kawasan terlibat dihentikan," katanya.
Musim Ramadan dan Aidilfitri ini biasanya disambut bersama keluarga di kampung. Pasti ramai yang bakal mencuba nasib untuk merentas negeri bagi menyambut raya bersama keluarga. Namun ketahuilah bahawa PDRM juga semakin tegas dalam melakukan tugas. Dengan jumlah kes yang semakin meroket, elok lah kita tangguh dahulu hasrat balik kampung itu. Nanti balik kampung tak dapat, raya pun tak dapat. Yang dapat cuma saman polis.



For more latest car news, reviews, car buying guides and videos visit us at Carlist.my Auto News.
Check out all the best new & used car deals in Malaysia at Carlist.my.
Sell your car fast with the best offer? Visit us at CarlistBid.my.
Get the latest new car promotions at New Car website now.
---
---
---
---
Comments