Kenapa Hanya Tun M Guna Kereta Tempatan Sebagai Kereta Rasmi?
Insights Minggu lalu, kita telah menyaksikan beberapa pemimpin politik negara telah dipanggil untuk mengadap Yang Dipertuan Agong di Istana Negara bagi membincangkan isu semasa mengenai COVID-19 dan ekonomi negara. Dari situ, kita boleh lihat ada pelbagai jenis kenderaan mewah yang digunakan oleh ahli politik sebagai kenderaan rasmi mereka. Pernah tak terfikir kenapa mereka tak guna kereta keluaran tempatan sahaja?
---
Sebelum kita pergi lebih mendalam tentang mengapa kerajaan tidak lagi menggunakan kereta tempatan seperti Proton Perdana sebelum ini sebagai kenderaan rasmi mereka, jom kita lihat terlebih dahulu antara pemimpin politik yang hadir ke Istana Negara pada minggu lalu bersama kereta rasmi mereka.
Tan Sri Muhyiddin Yassin (Perdana Menteri) - Toyota Alphard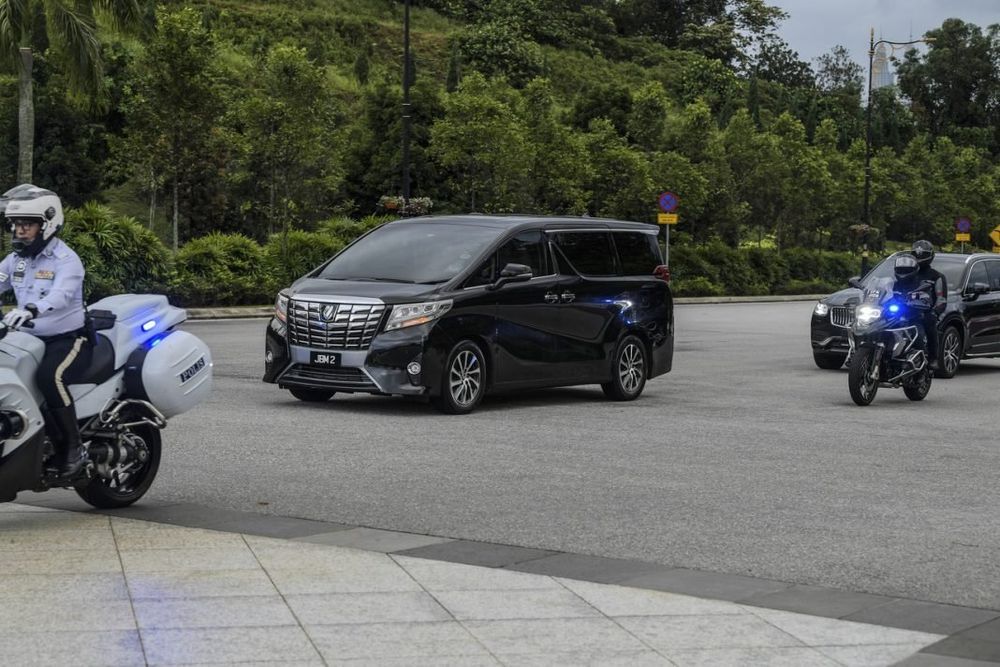 *Kredit foto: BERNAMA
Datuk Seri Tuan Ibrahim Tuan Man (Menteri Alam Sekitar, Timbalan Presiden Pas) - Toyota Vellfire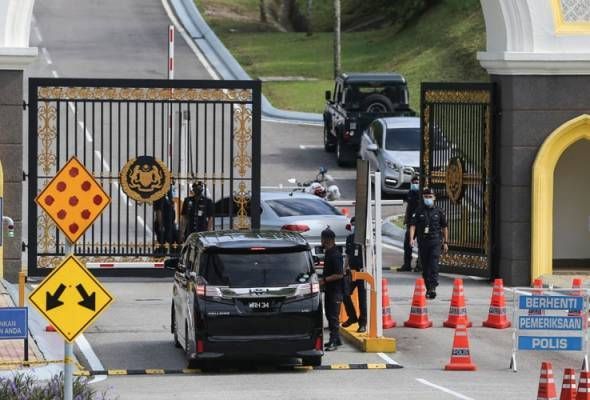 *Kredit foto: Awani
Datuk Seri Wee Ka Siong (Menteri Pengangkutan, Presiden MCA) - Toyota Vellfire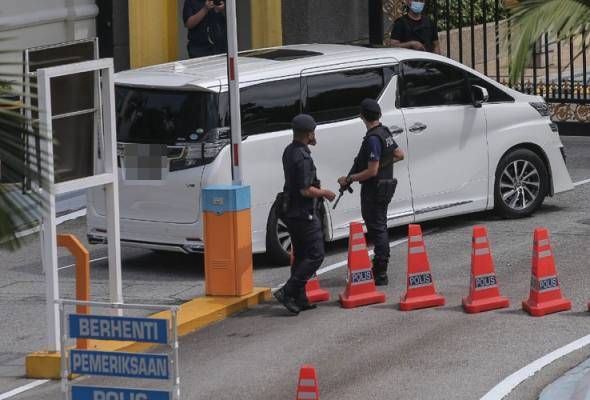 *Kredit foto: Awani
Datuk Seri Ahmad Zahid Hamidi (Presiden UMNO) - Toyota Vellfire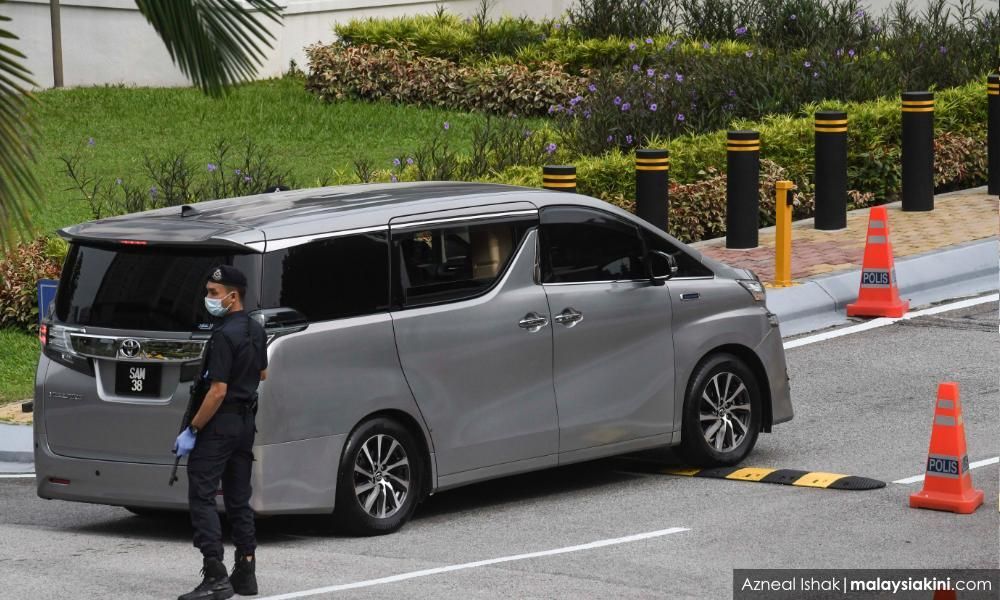 *Kredit foto: Malaysia Kini
Dato' Seri Anwar Ibrahim (Presiden PKR) - Jaguar XJ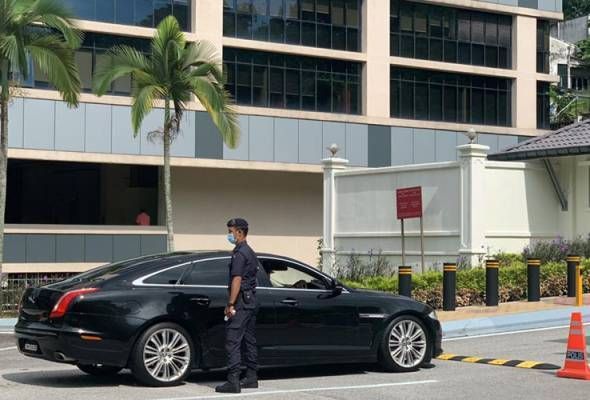 *Kredit foto: Awani
Tan Sri AS Vigneswaran (Presiden MIC) - Mercedes-Benz S450L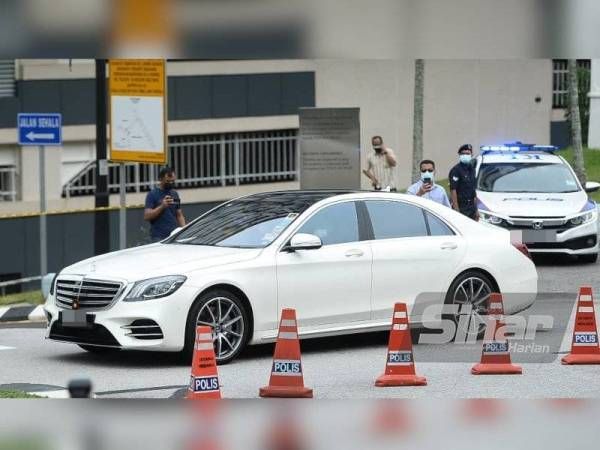 *Kredit foto: Sinar Harian
Lim Guan Eng (Setiausaha Agung DAP) - Toyota Vellfire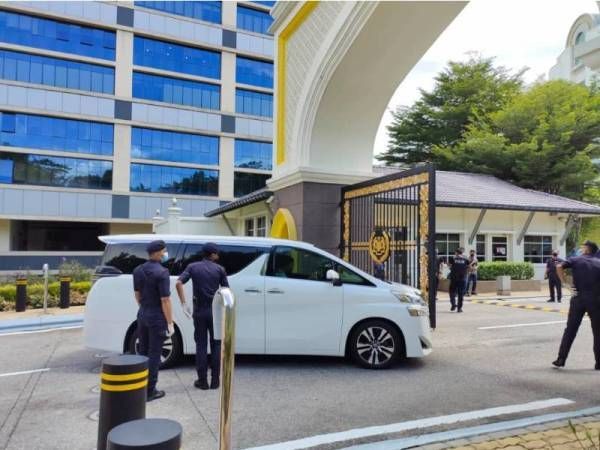 *Kredit foto: Sinar Harian
Tun Mahathir (Pengerusi Parti Pejuang Tanah Air) - Proton X70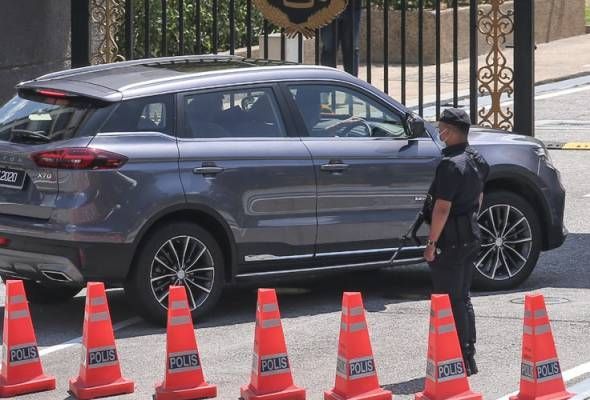 *Kredit foto: Awani
Kalau anda perhatikan, dalam banyak-banyak kereta mewah pemimpin politik tersebut, hanya Tun Mahathir yang tiba dengan kereta keluaran tempatan iaitu Proton X70. Malah Mahathir bukanlah orang asing dengan PROTON kerana beliau pernah menjadi Pengerusi PROTON pada 2014 dan Penasihat PROTON sejak 2003 sebelum meletakkan jawatan pada tahun 2016. Malah PROTON sendiri mengiktiraf Tun Mahathir sebagai pengasas syarikat perkenaan. Jadi tidak pelik melihat beliau tiba dengan X70 memandangkan beliau sering dilihat memandu kenderaan keluaran PROTON. Jika beliau bukan orang penting PROTON, adakah beliau juga akan mengabaikan PROTON?
Persoalan seterusnya yang bermain di minda adalah mengapa kerajaan Malaysia tidak menggunakan kereta keluaran tempatan sahaja untuk digunakan sebagai kereta rasmi? Secara logiknya kalau kita fikirkan, menggunakan produk tempatan lebih banyak manfaatnya kepada negara, terutamanya imej pengeluar automotif tempatan.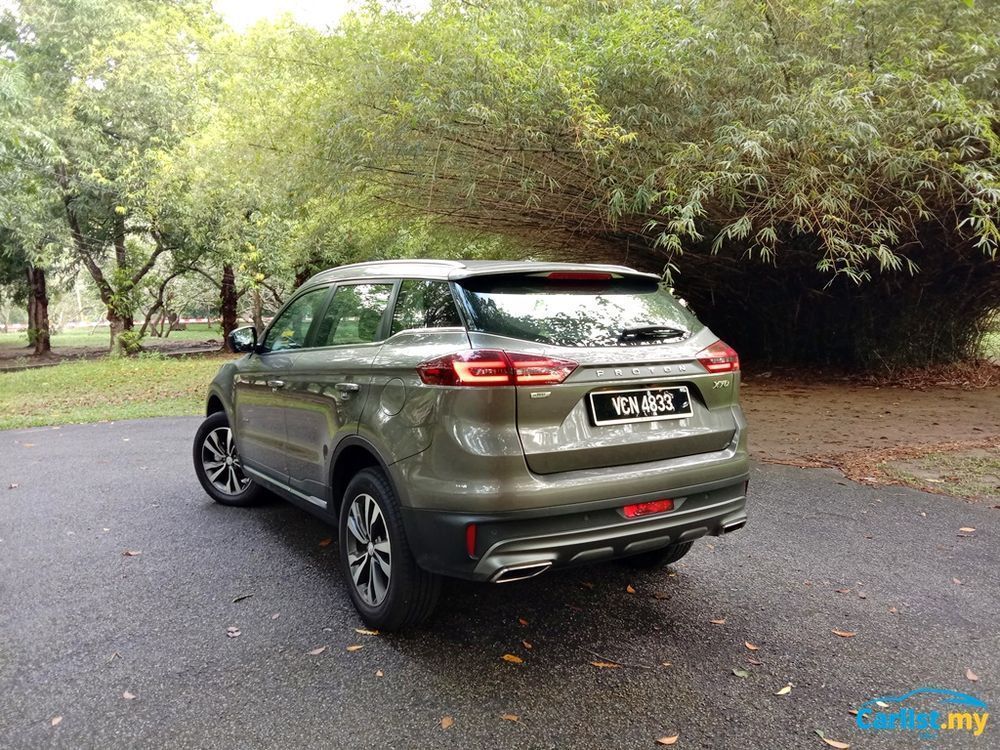 Selain daripada dapat menjimatkan kos kerana harga kereta tempatan jauh lebih murah, ada juga beranggapan bahawa bahan alat ganti kenderaan tempatan lebih mudah di dapati dengan harga lebih murah. Betul ke mudah didapati? Sebelum ini mungkin ya, namun selepas PROTON menjenamakan semula barisan kenderaan daripada rakan niaga terbarunya Geely seperti X50 dan X70, kebanyakan alat ganti terpaksa diimport daripada China. Oleh kerana dunia sedang dilanda pandemik, terdapat sedikit kelewatan dalam memperolehi alat ganti tersebut. Ingat tak kisah seram dimana pengguna Proton X70 terpaksa menunggu berbulan-bulan untuk menerima alat ganti dari Proton?
Sistem Pajakan
Tahukah anda bahawa kenderaan yang digunakan oleh kerajaan ini bukanlah dibeli, sebaliknya dipajak? Melalui sistem pajakan, kerajaan akan memajak kenderaan tersebut dari sesuatu syarikat untuk digunakan sebagai kenderaan rasmi untuk tempoh 4 tahun atau bergantung pada tempoh yang ditetapkan.
Melalui sistem pajakan ini, kenderaan yang dipajak kerajaan itu tidak dikenakan cukai. Sistem pajakan ini juga meliputi segala kos servis dan penyelenggaraan serta insurans komprehensif bagi tempoh yang ditetapkan. Selepas tamat tempoh pajakan, kenderaan akan dipulangkan semula kepada syarikat tersebut. Hal ini dapat mengurangkan kos penyelenggaraan kerana kereta yang semakin berusia memerlukan kos baikpulih yang lebih mahal berbanding kereta baharu.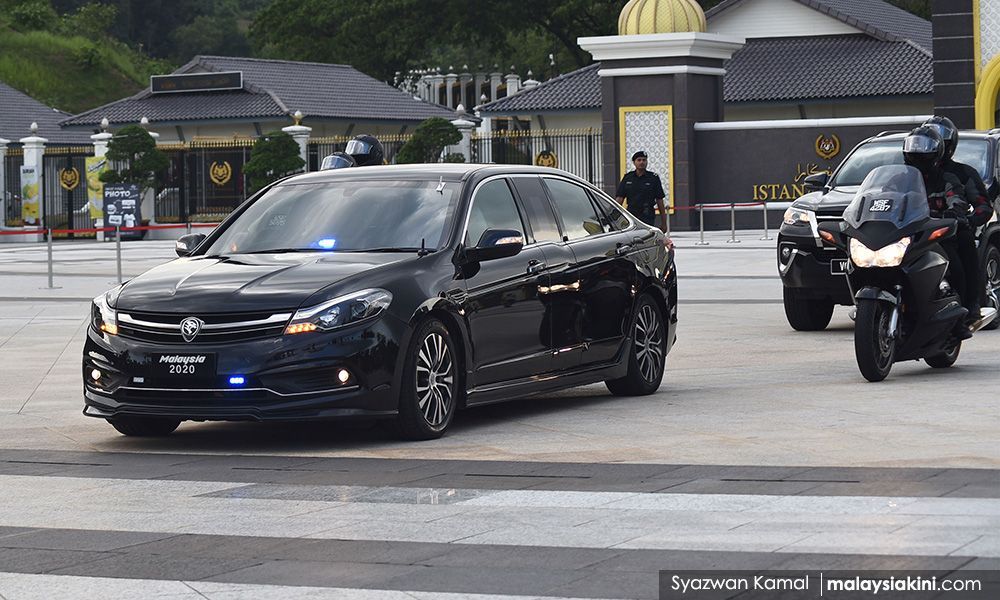 *Kredit foto: Malaysia Kini
Sebelum ini, kerajaan ada menggunakan kereta PROTON sebagai kenderaan rasmi kerajaan. Ingat lagi tak dengan Proton Perdana dan Limosin yang digunakan pada suatu ketika dahulu? Sebenarnya, menurut Lim Guan Eng (Menteri Kewangan ketika itu), kerajaan mungkin akan menukar kereta rasmi kerajaan kerana ketika kontrak pembekalan kenderaan diumumkan, pihak kerajaan tidak mendapat pengesahan daripada PROTON sama ada jumlah Proton Perdana akan mencukupi atau tidak. Ini kerana Proton Perdana tidak lagi dijual di dalam pasaran Malaysia. Oleh itu, Proton terpaksa membina kereta terbabit secara berasingan yang menyebabkan ketidakpastian dari segi bekalan.
Memandangkan sebelum ini agensi kerajaan dibekalkan dengan Proton Perdana dan Limosin bagi urusan rasmi kerajaan, kini ia terpaksa digantikan kerana ada agensi kerajaan dah menggunakan kereta tersebut melebihi tempoh pajakan menyebabkan kos penyelenggaraan kenderaan terbabit meningkat. Kegagalan PROTON untuk menyediakan model baharu sebagai pengganti Perdana telah menjadi sebab kenapa kerajaan terpaksa mencari jenama luar sebagai pengganti. Kalau nak kekalkan guna Perdana, sakit juga kerana Proton dan Mitsubishi tidak lagi menghasilkan alatganti bagi model tersebut.
PROTON pun dah hentikan penghasilan dan penjualan Perdana. Jadi selepas 4 tahun tempoh pajakan tamat, PROTON tidak akan boleh catch up untuk tukar semula kereta tersebut dengan kereta Perdana baharu kerana ianya telah tidak dihasilkan lagi. Tetapi walau bagaimana pun, masih ada sebilangan kecil agensi kerajaan yang menggunakan kereta tempatan seperti Pegawai Jusa Kerajaan yang kini menggunakan Proton X70 bagi menggantikan Perdana. Malangnya, model ini hanyalah model CBU dan bukanlah CKD.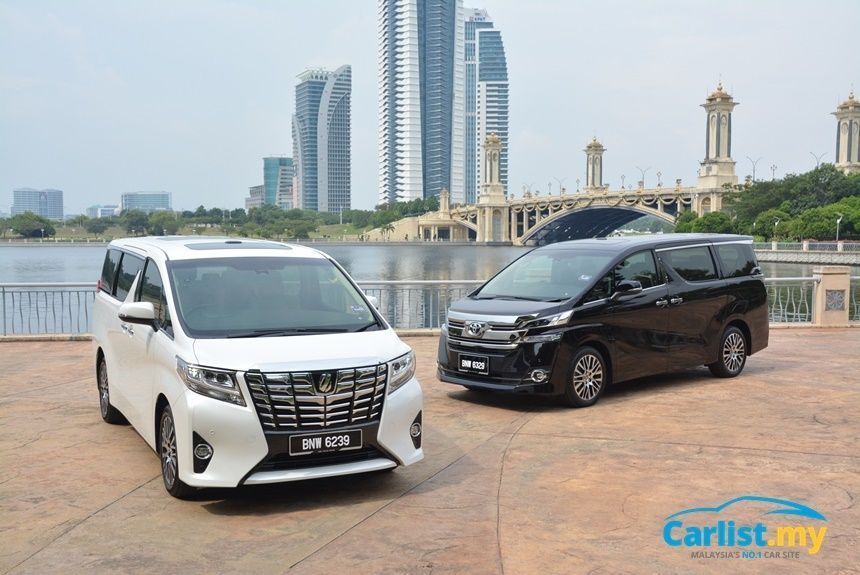 Memandangkan kenderaan rasmi kerajaan ketika itu (Proton Perdana) sudah mengjangkau lebih tempoh pajakan, memang dah patut ditukar pun. Mengenai Toyota Alphard dan Vellfire yang dipilih sebagai kenderaan rasmi, ia kerana harga yang ditawarkan merupakan harga tanpa cukai di samping tawaran istimewa yang diberikan oleh sesuatu syarikat kepada kerajaan. Dah ada peruntukan besar, kereta pun kenalah besarlah ye tak? Lagipun nak cari alatganti pun senang memandangkan UMW Toyota masih mengeluarkan model terbabit.
Tetapi, sekiranya dana peruntukan itu dikaji semula dengan memberi peluang kepada pengeluar tempatan seperti PROTON dan PERODUA untuk merebut tender kereta rasmi kerajaan, pasti menarik. Lihat sahaja Perodua Myvi generasi ketiga yang terdapat di pasaran sekarang. Bentuk luaran kereta tersebut dihasilkan sepenuhnya oleh jurutera PERODUA dan Daihatsu hanya menjadi penasihat sahaja. Bukannya pengeluar automotif tempatan tak boleh design kereta cantik-cantik ni. Memandangkan Myvi ni kereta marhaen, cuba bayangkan sekiranya PERODUA hasilkan sedan yang lebih ekslusif untuk kegunaan kerajaan.

Walau bagaimanapun, masih terdapat kekurangan sekiranya barisan kereta PROTON atau PERODUA diangkat sepenuhnya sebagai kenderaan rasmi kerajaan. Kalau kenderaan untuk Menteri dan Timbalan Menteri tu boleh lagi, cuma bagaimana pula dengan kereta polis atau kereta 4x4 untuk kegunaan agensi kerajaan seperti Kementerian Sumber Alam Sekitar? Dulu kita ada Proton Inspira untuk kegunaan polis tapi itu dulu lah. Polis dan tentera pun dah guna Honda Civic 1.8 S sekarang. Tapi sekiranya perkara ini dirancang dengan rapi, pasti boleh dicapai.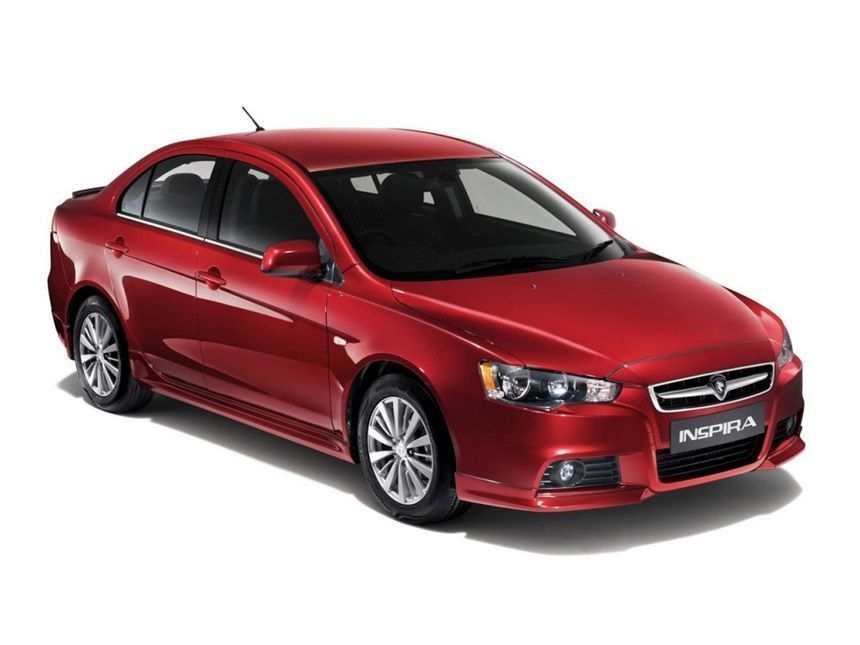 Bayangkan sekiranya PERODUA atau PROTON menghasilkan kereta edisi khas untuk kegunaan kerajaan. Baru la membara sikit jiwa anak tempatan dalam diri masing-masing bila jumpa kereta serba gelap seperti itu. Lagi satu, gambar-gambar Menteri bersama kereta mereka berkemungkinan boleh tersebar ke serata dunia melalui sosial media ataupun portal berita. Jika gambar-gambar kenderaan tempatan yang serba gelap serta edisi khas yang digunakan oleh ahli politik itu tersebar ke serata dunia, tu dah kira free marketing dah tu. Win-win situation untuk industri automotif tempatan dan kerajaan juga.
Siapa lagi nak bantu dan sokong pengeluar tempatan kalau bukan kerajaan Malaysia sendiri?


For more latest car news, reviews, car buying guides and videos visit us at Carlist.my Auto News.
Check out all the best new & used car deals in Malaysia at Carlist.my.
Sell your car fast with the best offer? Visit us at CarlistBid.my.
Get the latest new car promotions at New Car website now.
---
---
---
Comments