Pengganti Proton Exora – Geely Jiaji (Proton V70) Atau Geely Haoyue (Proton X90) - Yang Mana Malaysia Nak?
Insights Sebagai rakyat Malaysia, anda mahu Proton untuk membawa masuk Geely Jiaji sebagai Proton V70 (MPV) atau Geely Haoyue sebagai Proton X90 (SUV) bagi menggantikan Proton Exora yang sudah menjangkau usia 12 tahun?
---
Pada yang terlupa, kita telah diberitahu pada awal kemasukan Geely ke dalam Proton bahawa Proton telah diberikan lesen atau kebenaran untuk menghasilkan 3 model Geely untuk pasaran tempatan dan Asia Tenggara. Dua daripadanya adalah Geely Boyue (Proton X70) dan Geely Binyue (Proton X50) telah dilancarkan.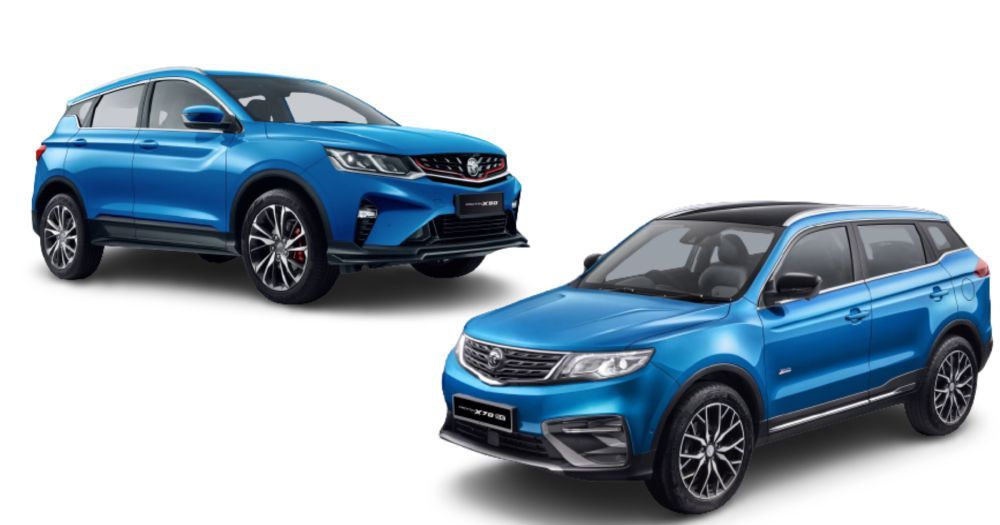 Memandangkan model X70 dan X50 dah dilancarkan, hanya Geely Jiaji yang pernah dikhabarkan sebagai pengganti Exora sahaja yang masih belum dilancarkan. Tetapi, timbul pula desas desus mengatakan bahawa Proton akan sekali lagi membawa masuk model SUV iaitu Geely Haoyue sebagai pengganti Exora setelah ia dikesan sedang menjalankan ujian jalan raya di negara ini. Memandangkan SUV mereka laku macam pisang goreng panas, tak mustahil Proton akan bawa masuk satu lagi SUV milik Geely untuk dilencanakan semula, kan?
Sebagai rakyat Malaysia, antara Geely Haoyue (Proton X90) atau Geely Jiaji (Proton V70), yang mana satu anda rasa sesuai untuk menggantikan Proton Exora? SUV atau MPV? Jom kita tengok apa beza kedua-dua model ni.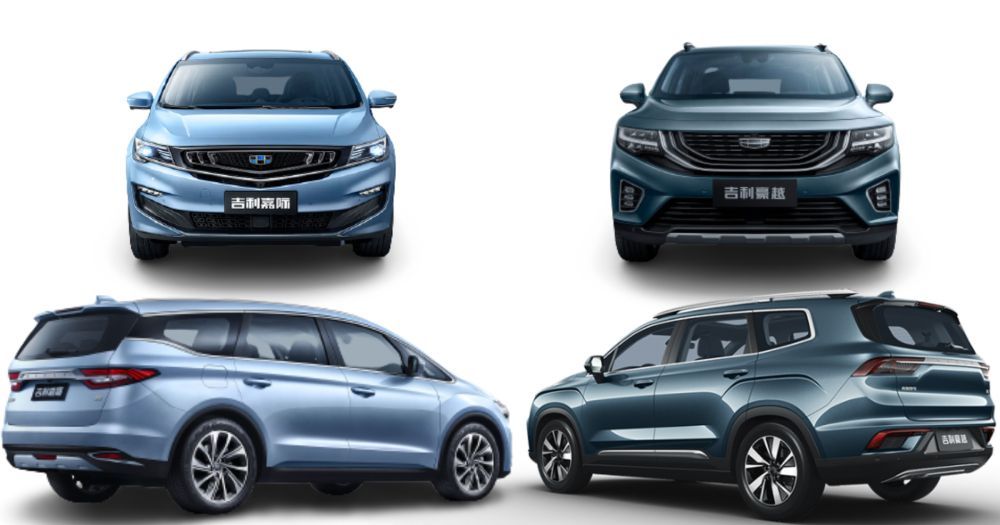 Dimensi:
| | | | |
| --- | --- | --- | --- |
| Model | Proton Exora | Geely Jiaji | Geely Haoyue |
| Panjang (mm) | 4,610 | 4,706 | 4,835 |
| Lebar (mm) | 1,809 | 1,909 | 1,900 |
| Tinggi (mm) | 1,691 | 1,690 | 1,780 |
| Jarak Roda (mm) | 2,730 | 2,805 | 2,815 |
Exterior:

Secara amnya, Geely Jiaji merupakan sebuah MPV yang lebih besar dan lebar berbanding Proton Exora. Bahagian hadapannya menampilkan gril Expanding Cosmos Geely yang ditemani oleh lampu LED bersama jalur krom dibawahnya. Reka bentuknya ringkas sahaja, tapi tetap kelihatan moden. Di sudut sisi, tiang tingkap digelapkan untuk memberi gambaran seperti atapnya terapung.
Sementara itu, Geely Haoyue pula merupakan SUV terbesar keluaran Geely.Oleh kerana ianya merupakan SUV segmen-D, reka bentuknya agak sedikit agresif berbanding Jiaji dan lebih bersegi berbanding Proton X70. Jeriji depannya turut menggunakan gril yang sama seperti Jiaji dan menggunakan lampu utama jenis LED matriks.
Interior:
Meskipun ruangan luarnya ringkas, Geely Jiaji menampilkan ruangan dalaman yang serba premium dengan skrin paparan infotainment terapung bersaiz 12.3-inci. Reka bentuk konsol tengah serta papan pemuka yang seakan-akan terapung menekankan aspek keluasan dalam MPV ini. Jiaji turut menawarkan panoramic sunroof penuh, paparan head-up adaptif, pembatalan bunyi aktif serta sistem pembersihan udara AQS.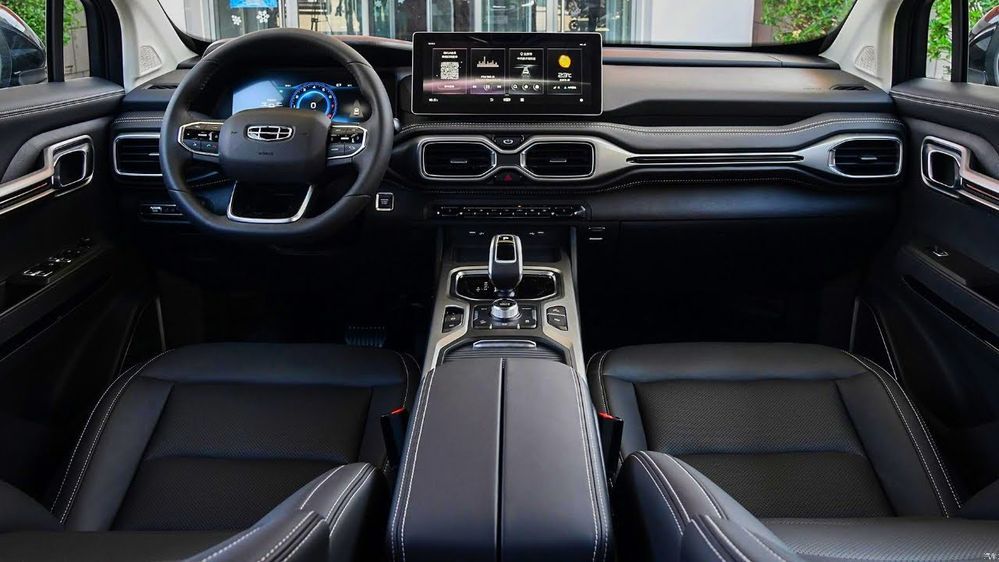 Geely Haoyue pula datang dalam pilihan 5 atau 7 tempat duduk. Semakin kurang tempat duduk, semakin besarlah ruang but. Kerusi tempat duduk baris kedua dan ketiga juga boleh dilipat rata menjadi sebuah katil. Malah, orang yang berketinggian sehingga 190cm juga boleh duduk dengan selesa di belakang. SUV ini juga dilengkapi dengan penapis udara CN95 serta sistem AQS. Ia turut menerima paparan infotainment sama seperti Jiaji.
Enjin dan Prestasi: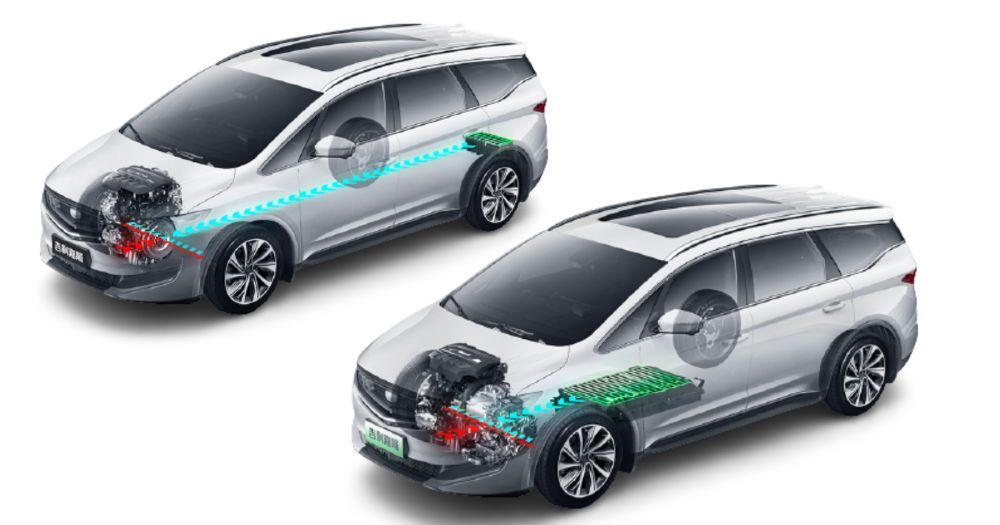 Geely Jiaji ditawarkan dengan dua pilihan enjin. Pertama ialah enjin 1.8L turbocaj 4-silinder petrol yang memberi output 185 PS dan 300 Nm yang digandingkan bersama transmisi 6-kelajuan automatik. Manakala enjin 1.5L turbo yang dibangunkan bersama Volvo menghasilkan 174 PS dan 255 Nm tork bersama transmisi 6-kelajuan manual atau klac berkembar 7-kelajuan automatik.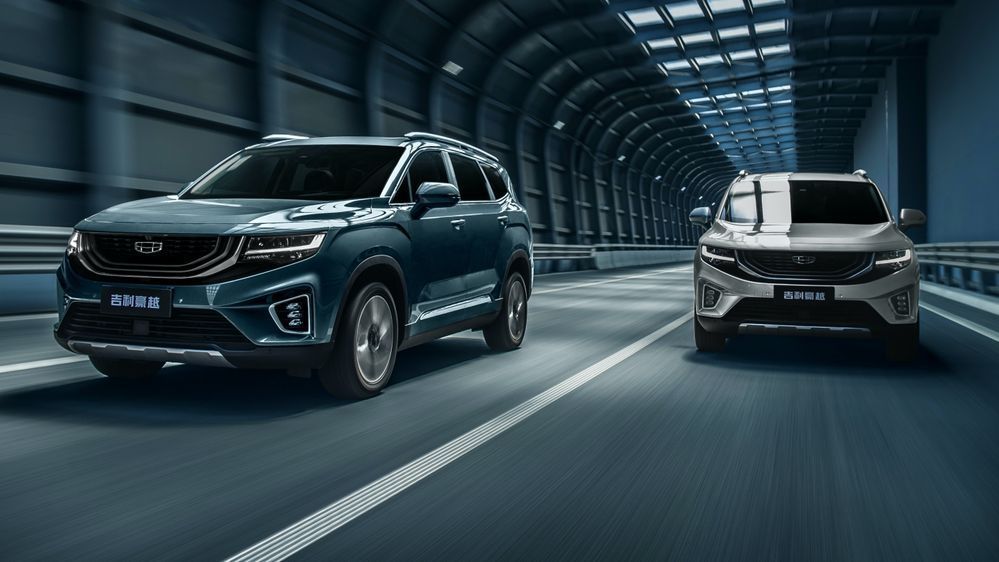 Haoyue pula menawarkan enjin 4-silinder direct-injection 1.8L yang menghasilkan 185 PS dan 300 Nm tork. Transmisi yang digunakan pula adalah klac berkembar 7-kelajuan automatik. Ada juga desas desus di China bahawa Geely sedang membangunkan enjin 2.0L turbo bersama Volvo. Geely Haoyue merupakan model pertama yang bakal menerima enjin tersebut apabila dilancarkan nanti.
Keselamatan: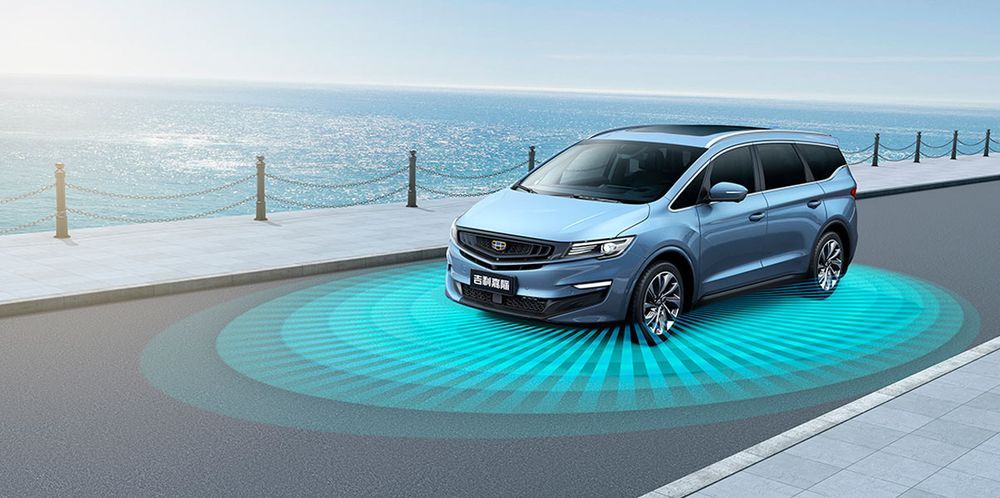 Geely Jiaji
8 beg udara kecemasan
Ciri pemanduan Autonomous Tahap 2
24 sensor meliputi segala arah
Adaptive Cruise Control dengan fungsi Stop-Go
Lane Centering dengan bantuan membelok
Electronic Stability Program
Amaran pelanggaran belakang dan hadapan
Rear Cross Traffic Alert
Bantuan pertukaran lane
Pengesan titik buta
Kawalan lampu tinggi pintar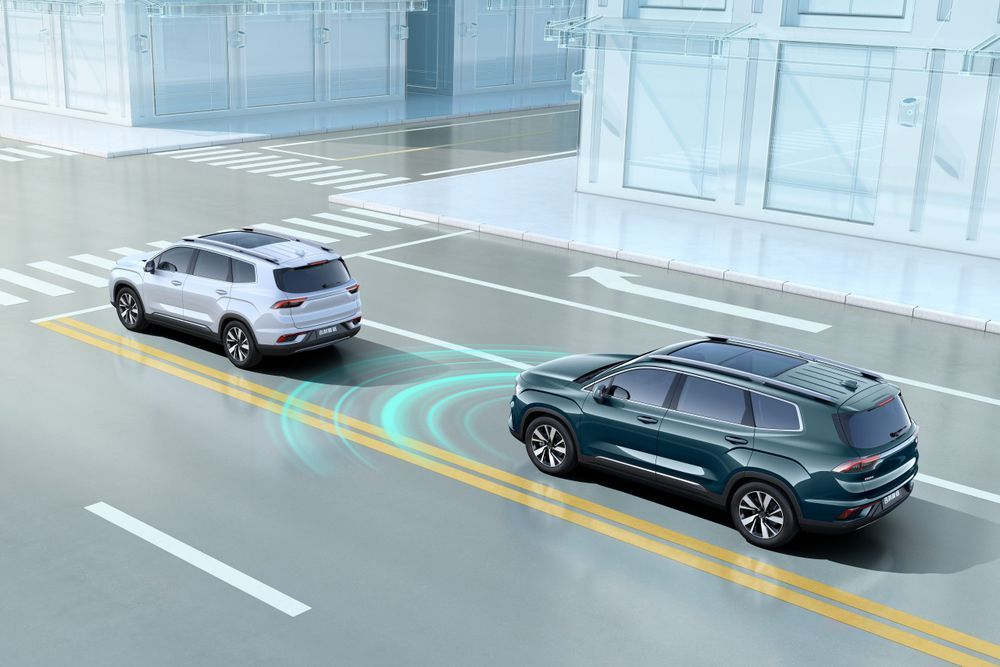 Geely Haoyue
Ciri pemanduan Autonomous Tahap 2
24 sensor meliputi segala arah
Adaptive Cruise Control dengan fungsi Stop-Go
Kamera parking 360 darjah
Parking automatik
Lane keep assistant
ICC smart pilot system
Lane Centering dengan bantuan membelok sehingga 150km/j
Rear Cross Traffic Alert
Pengesan titik buta
Amaran pelanggaran belakang dan hadapan
Harga:
Di China, Geely Jiaji dijual dijual dari harga di sekitar RM60,000 hingga RM111,400 mengikut versi sistem janaan. Manakala SUV terbesar Geely, Haoyue pula dijual bermula sekitar RM62,000 hingga RM84,000.Tapi ini merupakan harga di pasaran China. Untuk pasaran Malaysia, masih belum dapat ditentukan. Jika nak dibandingkan dengan harga Proton Exora Black Edition, harga Exora hanyalah RM69,800 sahaja.
Kesimpulan
Melalui satu hantaran di Facebook Carlist.my yang bertanyakan tentang Jiaji atau Haoyue yang lebih sesuai menggantikan Exora, rata-rata pengikut beranggapan bahawa Geely Jiaji merupakan pilihan yang lebih sesuai berbanding Geely Haoyue. Jika Jiaji dibawa masuk oleh Proton, ia mungkin akan kelihatan seperti gambar dibawah. Mengancam tak?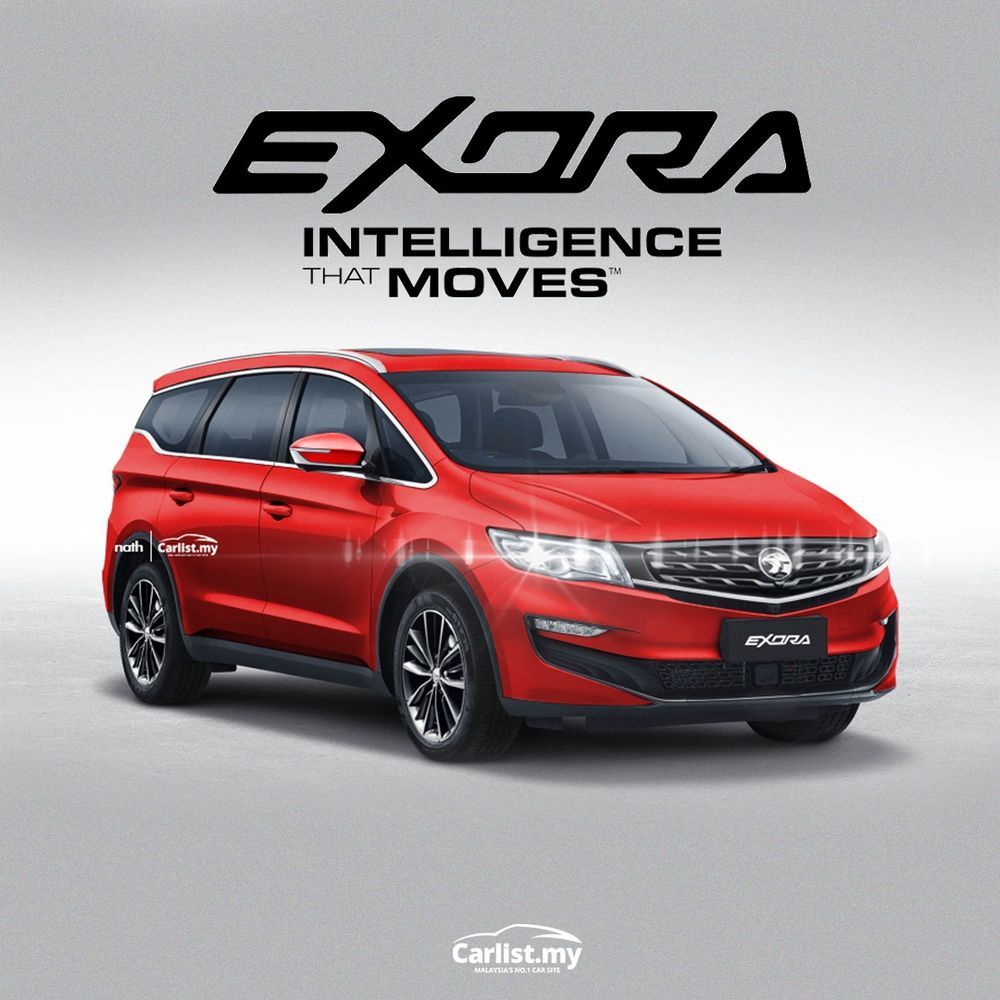 Sebagai pengganti Proton Exora yang juga merupakan sebuah MPV, Geely Jiaji dilihat sebagai pilihan yang paling sesuai. Reka bentuknya juga lebih praktikal untuk kegunaan keluarga kerana mempunyai jarak dengan tanah yang lebih rendah berbanding Haoyue yang lebih tinggi dan bersifat kotak. Ramai juga menyedari bahawa kos pemilikan SUV agak sedikit mahal. Walau bagaimanapun, ada juga yang menyuarakan pendapat supaya Proton membawa masuk Jiaji sebagai MPV dengan kebolehan pintu gelongsor untuk menambah nilai praktikalnya,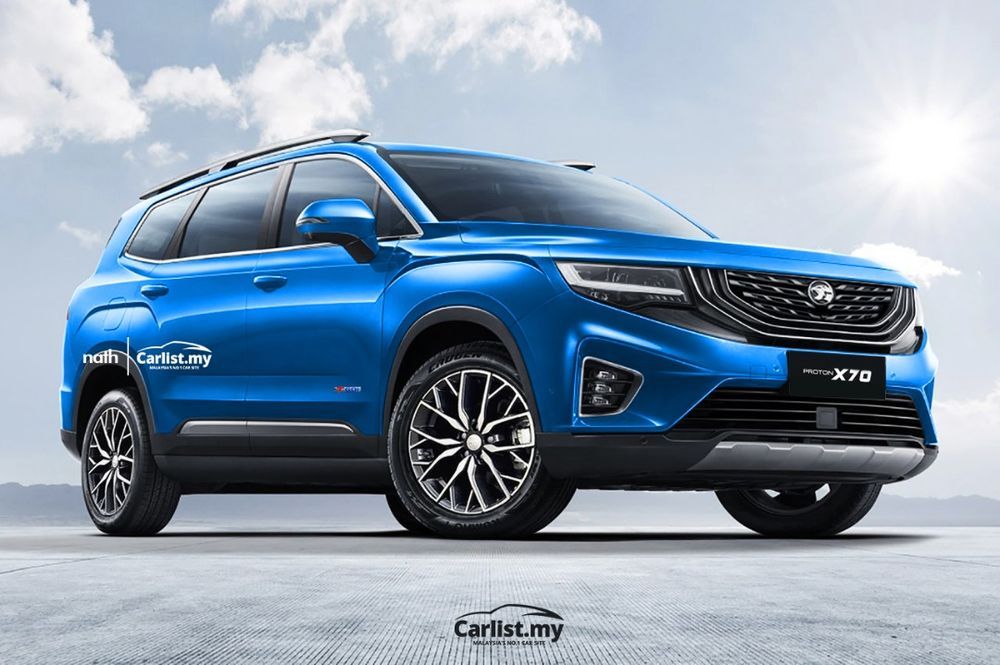 Walau bagaimanapun, jangan sesekali memperkecilkan permintaan SUV yang semakin meningkat dalam pasaran negara ini. Oleh kerana ada yang mahukan SUV 7-tempat duduk berbanding MPV, mungkin juga Proton akan memperkenalkan SUV besar ini bagi menggantikan Proton Exora kelak. Berdasarkan pada rekod cemerlang penjualan SUV oleh Proton, perkara ini tidak mustahil untuk direalisasikan.
Pada pendapat anda, antara dua model Geely ini, yang mana satu lebih menarik sebagai pengganti Exora?


For more latest car news, reviews, car buying guides and videos visit us at Carlist.my Auto News.
Check out all the best new & used car deals in Malaysia at Carlist.my.
Sell your car fast with the best offer? Visit us at CarlistBid.my.
Get the latest new car promotions at New Car website now.
---
---
---
Comments