The Nissan Z (400Z) - This Is How You Build A Two-Door Sports Car!
Insights We've been waiting quite a while for this one. The 7th-generation Z car from the Japanese marque. Now that it's here, there's no avoiding the fact that this is how you build a two-door sports car. It's literally everything we wanted in a Supra-killer from Nissan.
---
Just when we reckoned there's no way that Nissan was going to invest in an all-new Z car, they dropped this one prototype on us back in September last year. Eleven months on, it's clear that the car had been pretty much finished given how little has changed over the Z Proto.
By the way, despite everyone already in the habit of calling this the 400Z given the horsepower output of its 3.0-litre twin-turbocharged V6, Nissan has decided to drop the numerical scheme entirely and just call it the Z.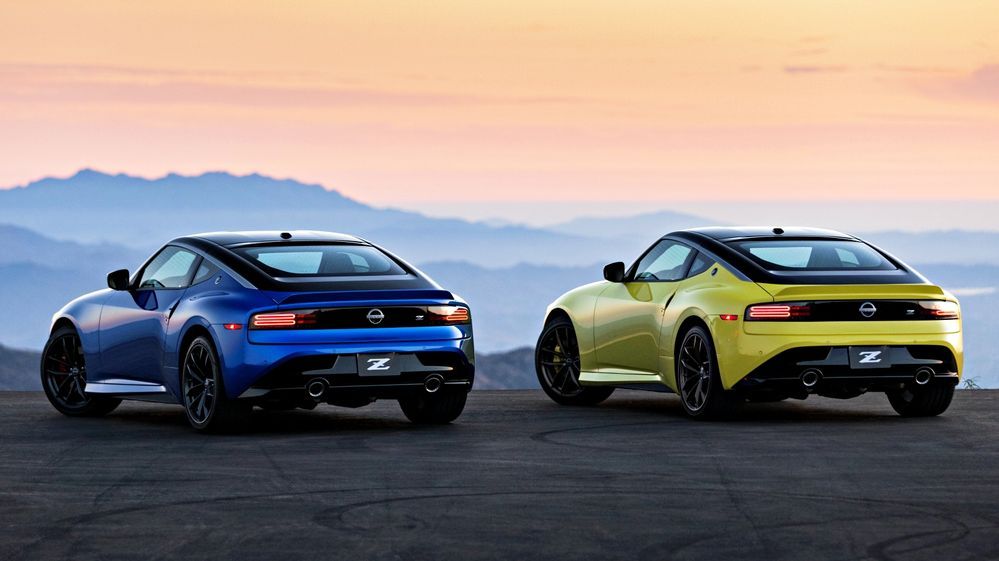 This wise move in our books as there's definitely a limitation in naming all Z cars based on their engine displacement. Plus, the '300' designation was already used between 1983 to 2000 over two generations of the much loved 300ZX.
Count 'em up, guys. It has been 13 years since the emergence of the 370Z. That long void was mostly responsible for the collective loss in faith that Nissan was even going to bother with another sports car, perhaps choosing to only focus on the next giant-killing GT-R.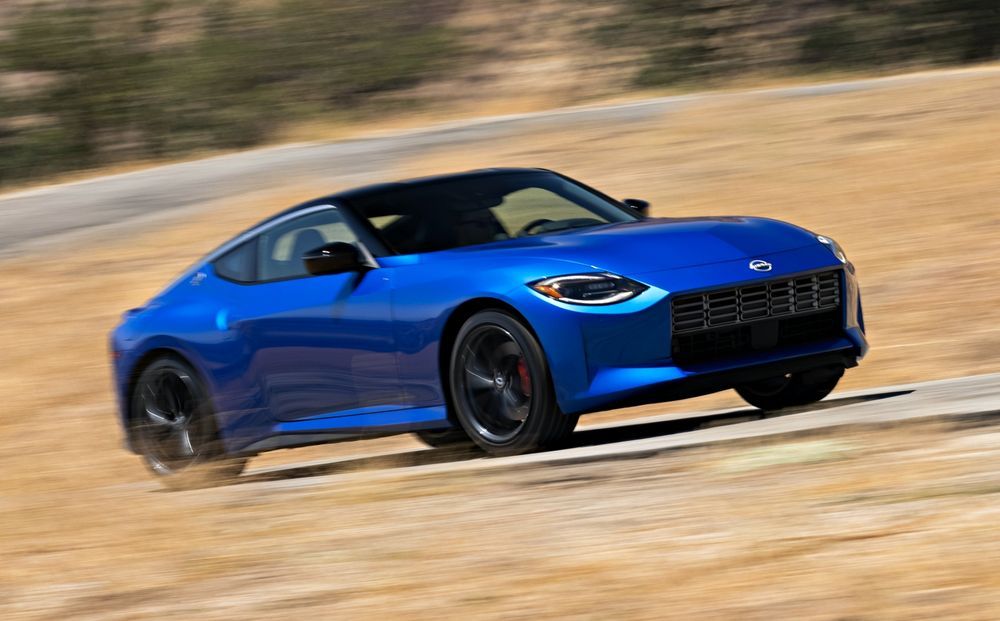 Nissan Chose Courage
It was pretty widely known that Nissan wasn't exactly hitting high notes these past few years with so much of their worldwide market share being eroded by countrymen competitors Toyota and Honda, compounded by the sudden and scandalous departure of disgraced former CEO Carlos Ghosn.
Automakers, facing trying times, would have almost always played it safe and pander to the lowest common denominator in pursuit of profits and mass appeal. Basically, the opposite of betting on a lower volume enthusiast-focused two-door sports car.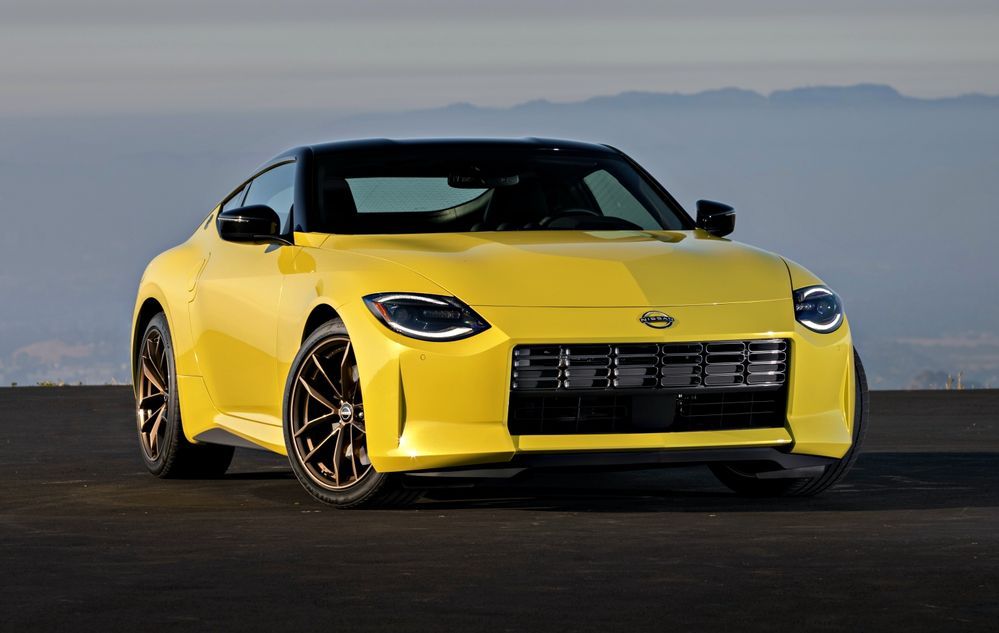 Perhaps an example that most exemplifies this line of 'trend chaser' thinking is Mitsubishi's decision to kill the Lancer Evolution (and later the Lancer altogether) in favour of SUVs and crossovers. Ironically, they've since all become sister brands under a three-way alliance with Renault.
With regard to the new Z's biggest and most direct rival, even cash-flush Toyota chose to ally themselves with BMW in a big way. The A90 GR Supra is built alongside the Z4 in Austria with the German brand supplying the powertrain and chassis. Despite the hype surrounding that car upon launch, it has only enjoyed modest success so far.
With the all-new Z, it's clear that Nissan is choosing to power through this period of adversity by returning to their most prized assets. It's cars like this, along with the GT-R, that capture the imagination and build brand support, something that will galvanise into long-term loyalty.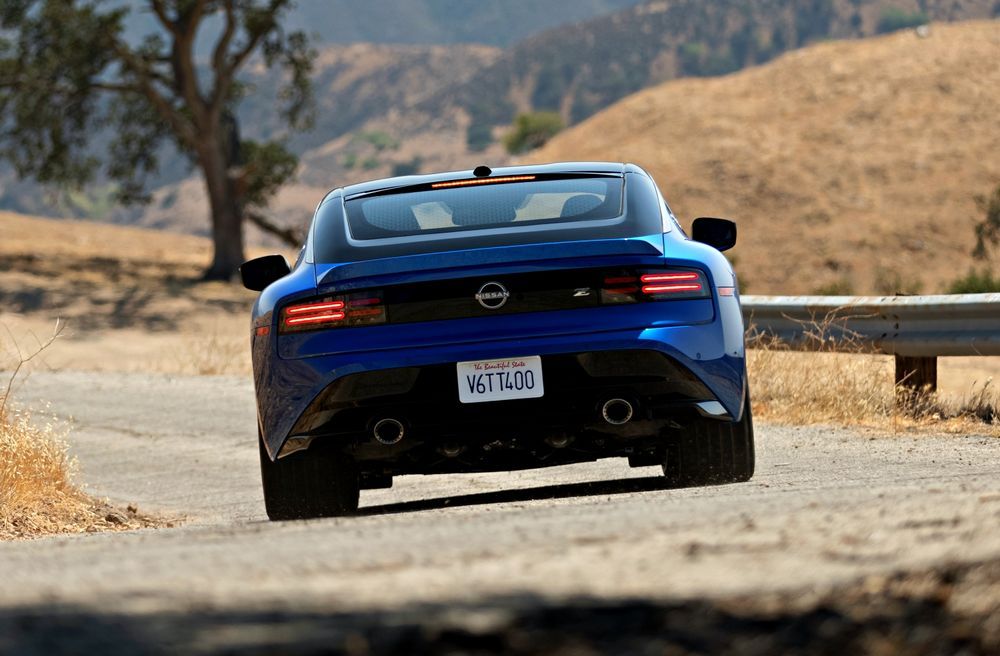 Still, it's far from certain that the Z will even sell in the volumes necessary for the whole project to be profitable. With the world currently in a precarious position from a certain health crisis, sports car buyers might be a little limp when pulling the trigger.
With so many risk factors at play, this decision - in and of itself - to launch a new two-door sports car, developed entirely in-house, should be applauded. Even more worthy of praise is how the car turned out, seemingly ticking all the boxes in terms of design, perfectly blending the classic Fairlady-inspired lines and proportions.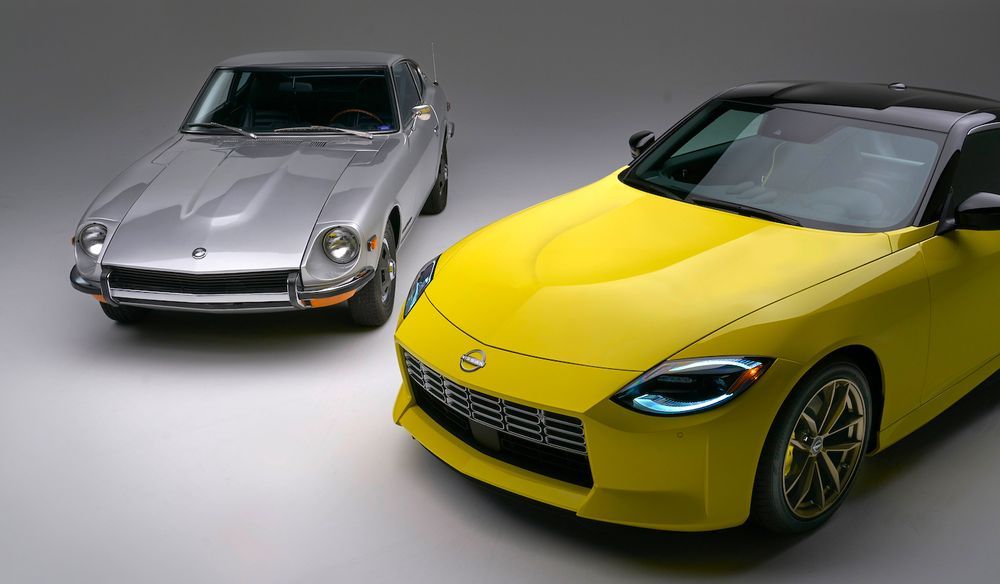 Tried And True Formula
With the all-new Nissan Z only just seeing the light of day in finished production form, we don't yet have a meaty cross-section of reviews from which to know if the car drives and performs as it should.
From what we can surmise, however, there's isn't much to worry about. It retains the classic short wheelbase, front-midship engine placement, manual gearbox, and rear-drive configuration of its predecessors.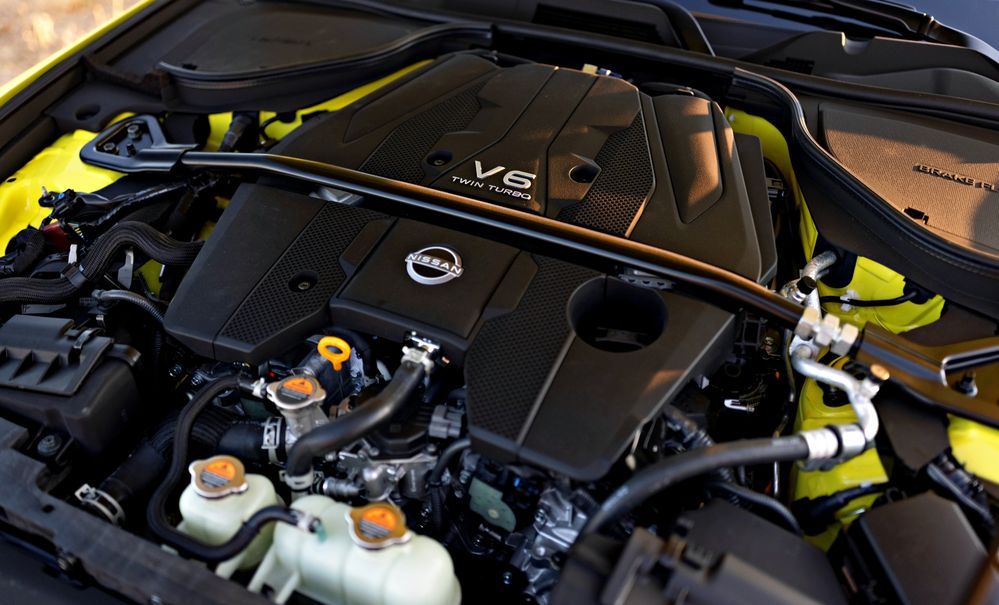 The bulk of its new-ness stems from its underpinnings and powertrain, that being shared with the Infiniti Q60 coupe, as many of us had expected it to. At the front we have the same 3.0-litre twin-turbocharged V6 petrol as the Q60 Red Sport, producing an identical 406PS and 475Nm. The engine itself, designation VR30DDTT, even comes from the same family as the R35's VR38DETT powerhouse.
In terms of its exterior, the Z is spot on even at a glance. Look closer and notice a rather surprising emphasis on small details from Nissan. They've retained the smooth sloping roofline and side profile synonymous with Z cars as well as the two-tone colour combo from the Z Proto, including its near-flush door handles.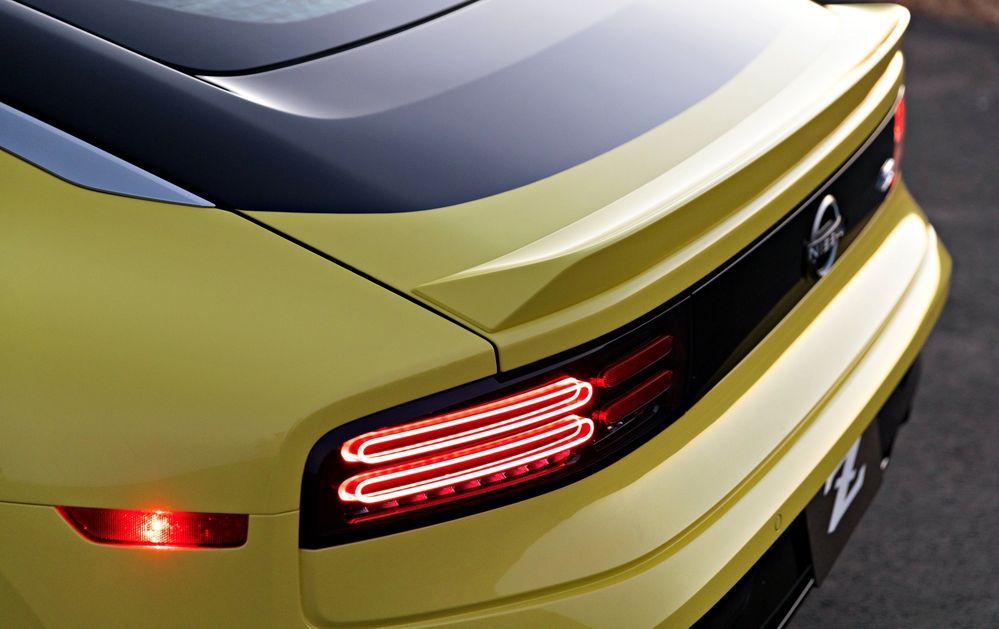 The Z logo just above the rear fender haunches are a very nice touch, and we especially love the rear end with its blackout facia and 3D effect LED illuminators, a brilliant homage to the Z32 300ZX.
Inside, Nissan has seriously stepped their game up. The Z's cabin looks modern, stylish, plush with leather and Alcantara, but totally driver-focused with its stubby short-throw gear lever, and sporty cocooned seating position.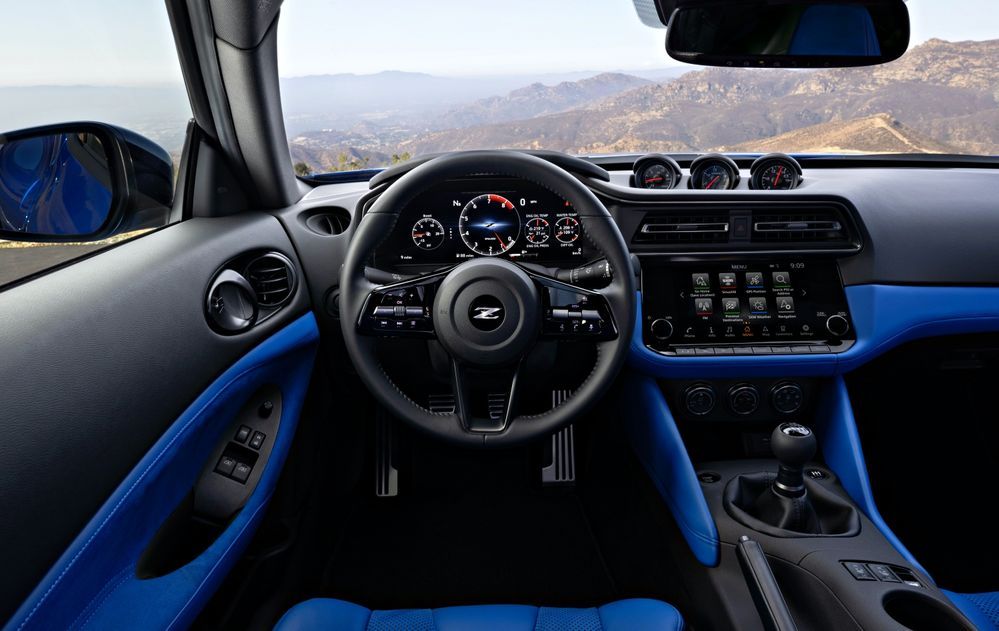 Meanwhile, the perched turbo boost pressure and turbine speed gauges on the dashboard are just perfect.
Through the instrument binnacle, a 12.3-inch display replaces the usual analogue cluster, and this is supplemented by an equally substantial central touchscreen for media and navigation, which is quite nicely integrated into the centre stack design.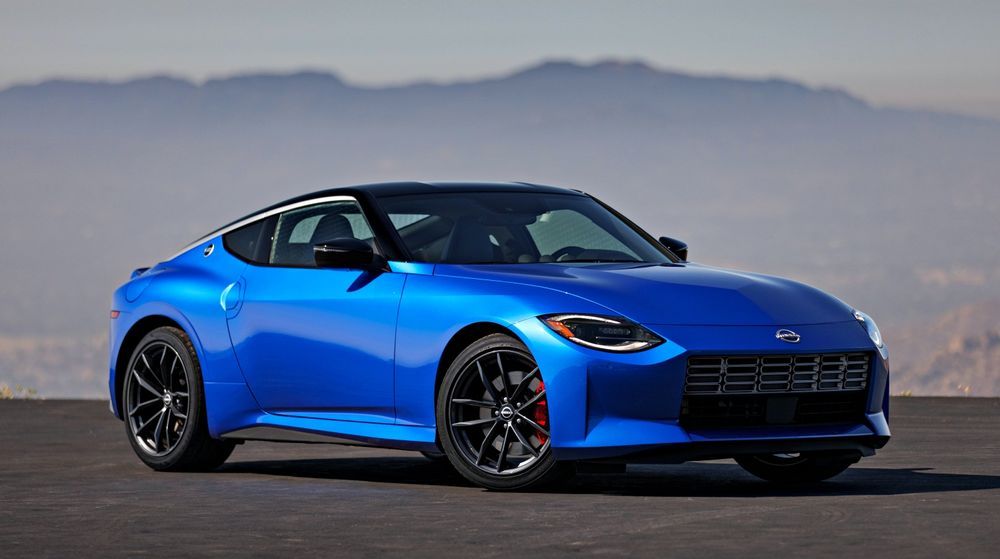 Good News For The Next GT-R
We've mentioned Nissan's flagship performance model a number of times already, and though the company has been silent as the dead with regard to the R35's successor, the raw substance we have now witnessed on the Z certainly bodes well for its development.
If this new Z car is anything to go by, the next GT-R should be an equally balanced mix of the old and new, incorporating cutting edge design and tasteful surfacing with plenty of respect for heritage and legacy. It'll also have a pretty fancy interior if its little brother is anything to go by. Nissan, by all accounts pertaining to their fast cars, has got their priorities straight.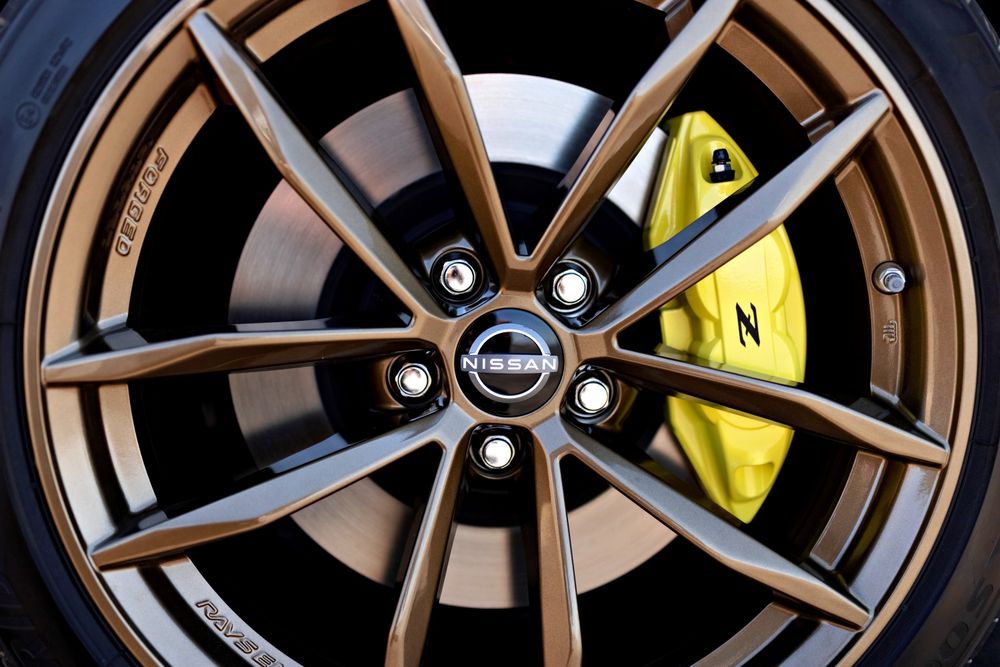 The next 'Godzilla' might well be a hybrid as the rumours suggest, which is likely to be a lethal (in a good way) combination with their mighty engines if deployed for performance, but odds are it will stay true to the GT-R's ethos in the same way that the new Z is a very worthy modern personification of the Fairlady.
---
---
---
---
Comments