Diamonds Among Gems: The 5 Best BMW Engines (So Far)
Insights The 5 best BMW engines - no mean feat to narrow down because how does one choose from a laundry list of some of the best engines of all time? Nonetheless, this is our pick of the 5 best BMW engines so far.
---
BMW is one of those automotive brands that always seem to always stir up emotions. Perhaps more than any other car brand, they know there's no quicker way to endear us to a car than through a great engine.
So special are the cars themselves - and so dense with untapped potential - that even many of their less enthusiast-focused machines have become car nerd favourites, unlocking hidden performance and driving enjoyment from an otherwise basic set of ingredients.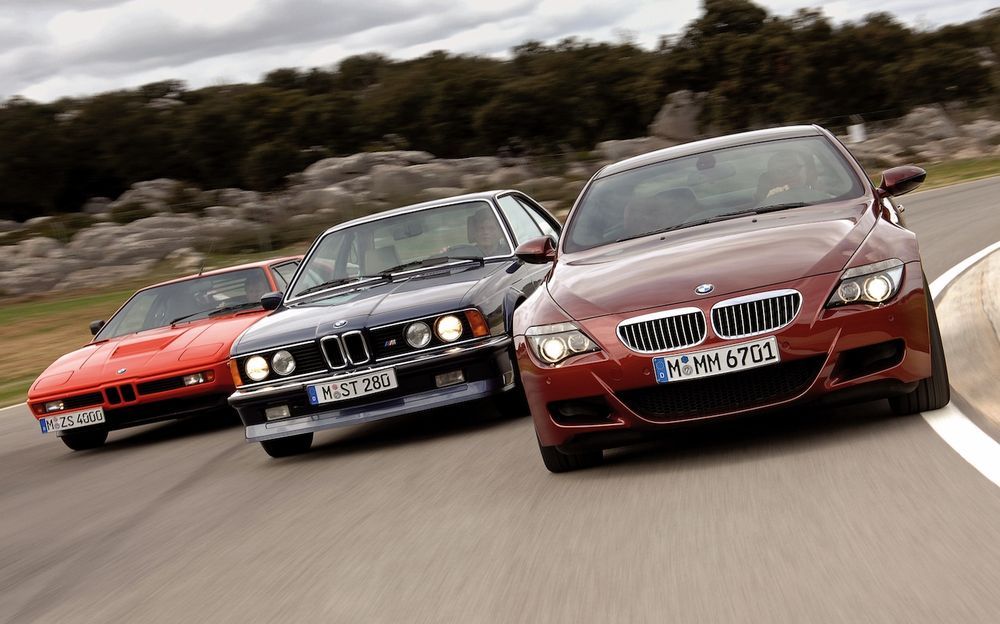 It's no wonder, of course, as their history is absolutely lined with great cars that have not lost their glint no matter how many years go by.
However, it's their history of great engines that have carried their cult status through the generations. The appeal of a silky engine note, linear power delivery, and spine-tingling throttle response is universal.
Some of these engines have delivered the most cutting edge performance metrics of their day, but even when they fall short on pure numbers, are still lauded for their design, construction, refinement and character.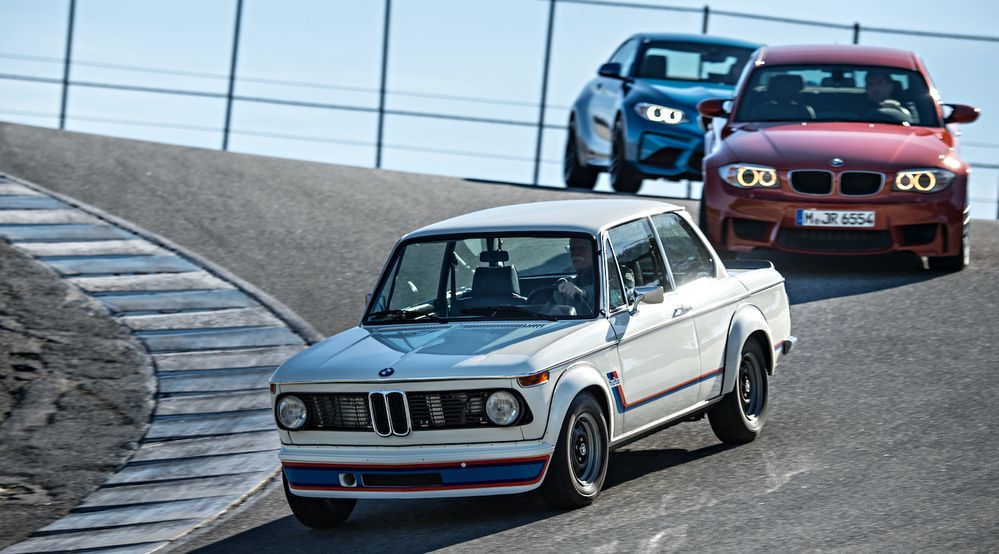 Plain and simply, we're counting down the 5 best engines that BMW have ever produced. Just by the sheer count of different motors, which could fill multiple volumes, this is a difficult list to narrow down, but selecting 5 out of so many gems was nearly impossible.
There will be disputes here as everybody and their mothers seem to have their own opinions about the finest BMW engines.
Still, though I might regret it, here goes nothing: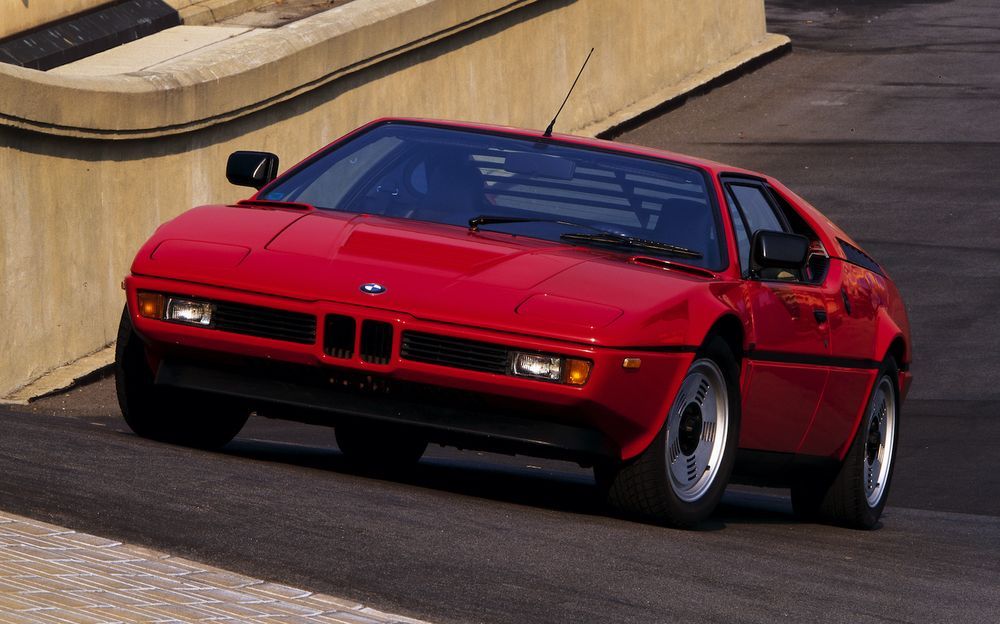 M88/1 - 1978 BMW M1
How could we not kick this off without paying respect to BMW's first M car, and the only one to feature a mid-engine layout as well as not being derived from an existing model. The M1 was clearly meant to compete with the supercars of Italy such as the Countach and Testarossa, and thusly got Mr Giugiaro to pen the design.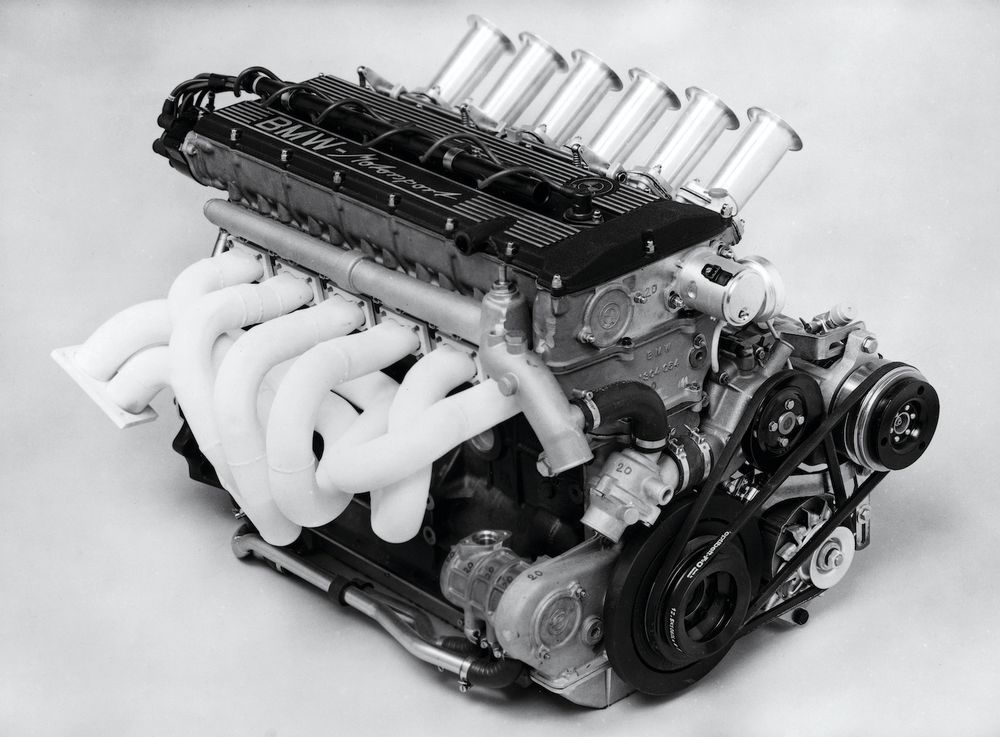 With its bespoke exterior, its 3.5-litre naturally aspirated inline-6 was also developed specifically for the inaugural M car. Though it shared some DNA from the M30 used in the BMW E9 and other saloon models, the M88 was exclusive to the M1.
It used a cast-iron block with an aluminium head and indeed was the first BMW production engine to feature a dual overhead camshaft valvetrain. In typical fashion, each cylinder was given an individual throttle body for a total of six. In the M1 it produced 273hp at 6,500rpm and 330Nm at 5,000rpm, making it pretty fast even by modern standards.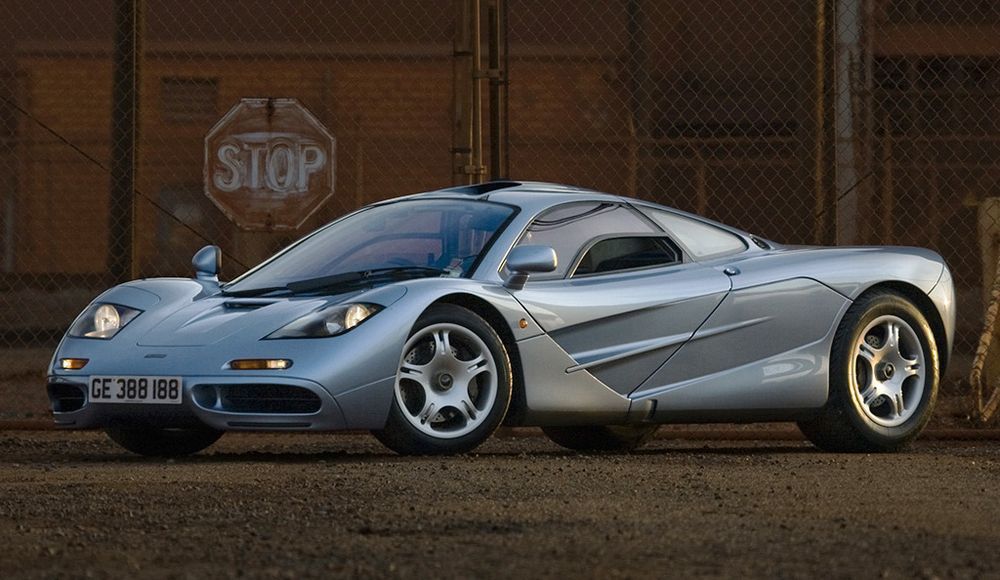 S70/2 - 1993 McLaren F1
Ironically, what many might consider to be the mightiest BMW engine was never fitted to a car bearing its round badge.
When Gordon Murray was developing the F1 with backing from McLaren, finding a suitable engine to fulfil the car's stratospheric goals of being the ultimate supercar was no easy task, especially when turbocharging and supercharging were ruled out for being too unreliable, unpredictable, and laggy.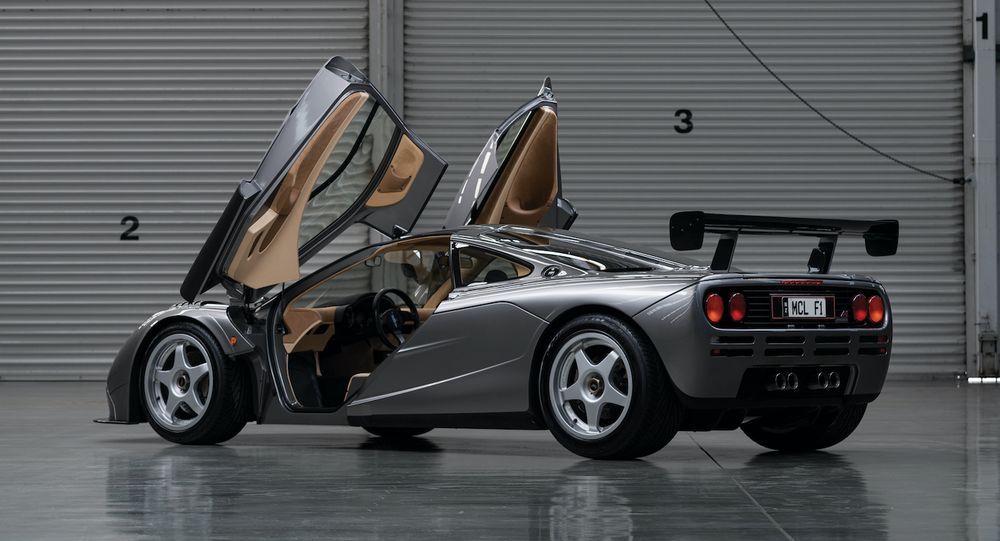 Initially Honda, through their engine partnership with the McLaren-Honda Formula 1 team, were tapped to engineer a naturally aspirated engine with at least 550hp but turned the project down, bringing Murray to BMW's front door, who took up the challenge.
Based on the M70 in the E31 850Ci, BMW M's engine wizard Paul Rosche had already created the S70B56 for the range-topping 850CSi, an uprated 5.6-litre version of that aluminium V12.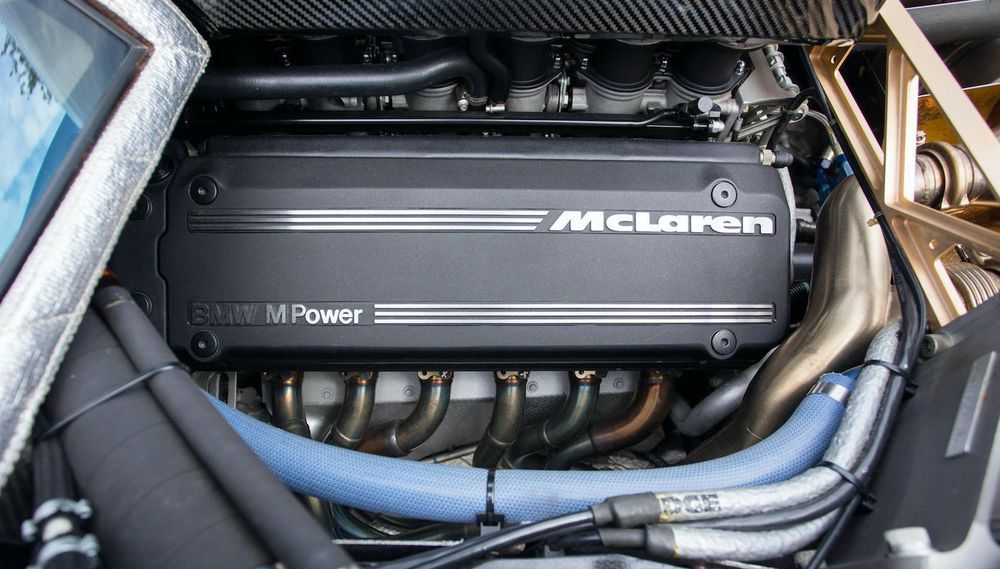 With this as a foundation, the team added more extensive modifications to meet McLaren's exacting spec brief for power and weight, adding 4 valves per cylinder, VANOS variable valve timing, individual throttle bodies, and a dry sump lubrication system. The S70/2 was born.
In the 'standard' McLaren F1, this 6.1-litre V12 produced 618hp at its 7,400rpm electronic limiter and 650Nm at 5,600rpm, which was slightly more output than was asked for. To this day, it remains the world's fastest naturally aspirated production car.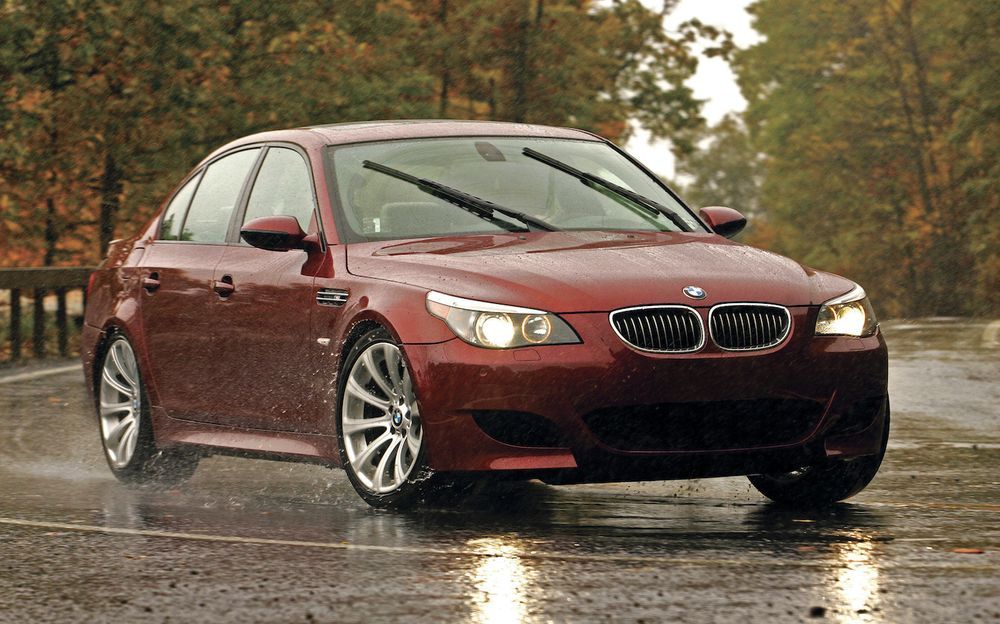 S85B50 - 2004 BMW M5 (E60)
The S85 is arguably the most unique engine ever fitted to an M car - that being the E60 M5 and E63 M6 - with a rather un-BMW cylinder count of 10 to match the 3.0-litre V10s used by the BMW Sauber Formula 1 cars at the time.
Unlike most production M engines, the highly strung S85 (and its V8 derivative the 4.0-litre S65 in the E90 M3) were not based on existing BMW engine designs, adding to its unicorn status.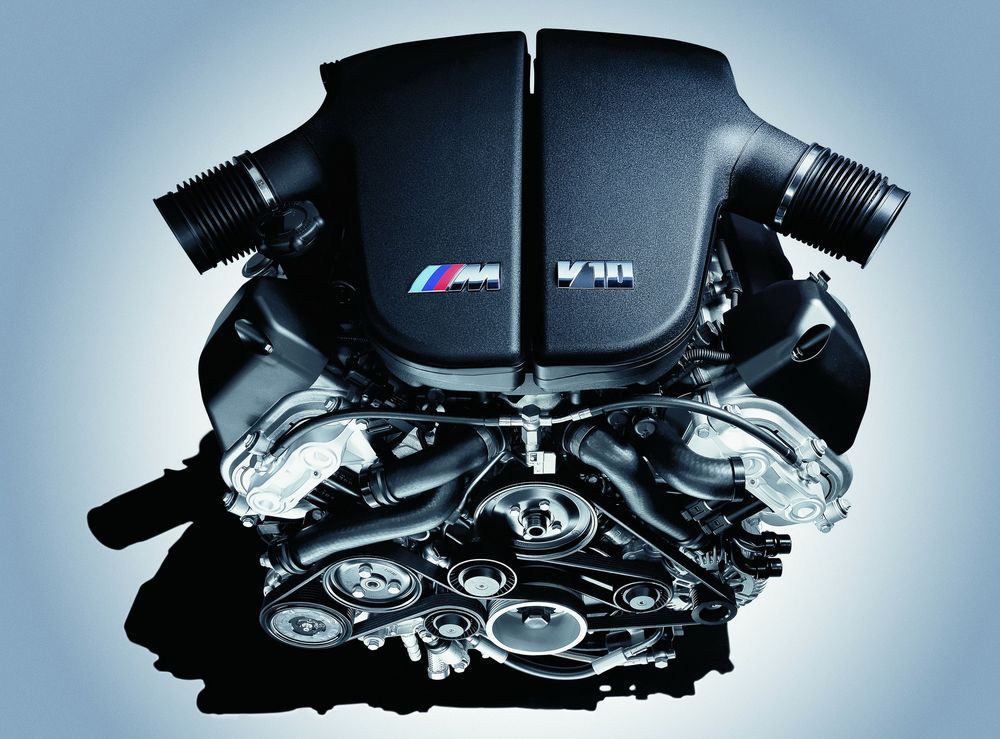 Working from a blank canvas, the engine team developed an all-aluminium naturally aspirated V10 displacing 5.0-litres with clear technical ties to motorsport. Clearly, BMW wanted it to feel like a race-derived engine.
Power was pegged at 500hp at a rather lofty 7,500rpm (redline at an even more rarified 8,250rpm) while peak torque of 520Nm arriving at 6,100rpm, giving it one of the highest specific outputs for any naturally aspirated motor.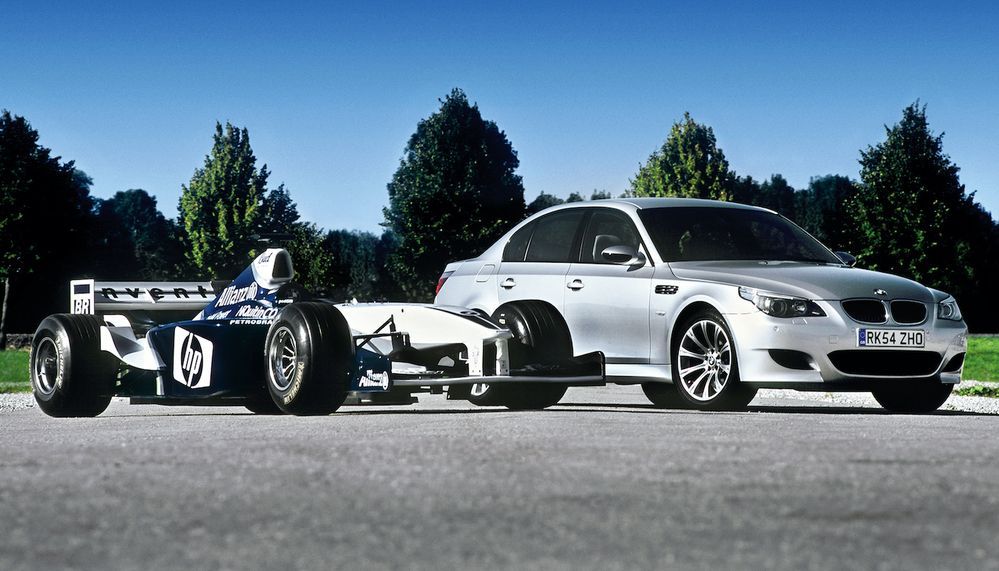 Anyone who has heard the S85 scream will have that engine note seared into their skulls as that uneven firing V10 produces a highly nuanced and characterful howl that, alongside the S65 in the E90 M3, simply cannot be matched by the twin-turbo V8s and inline-sixes that followed in subsequent M cars.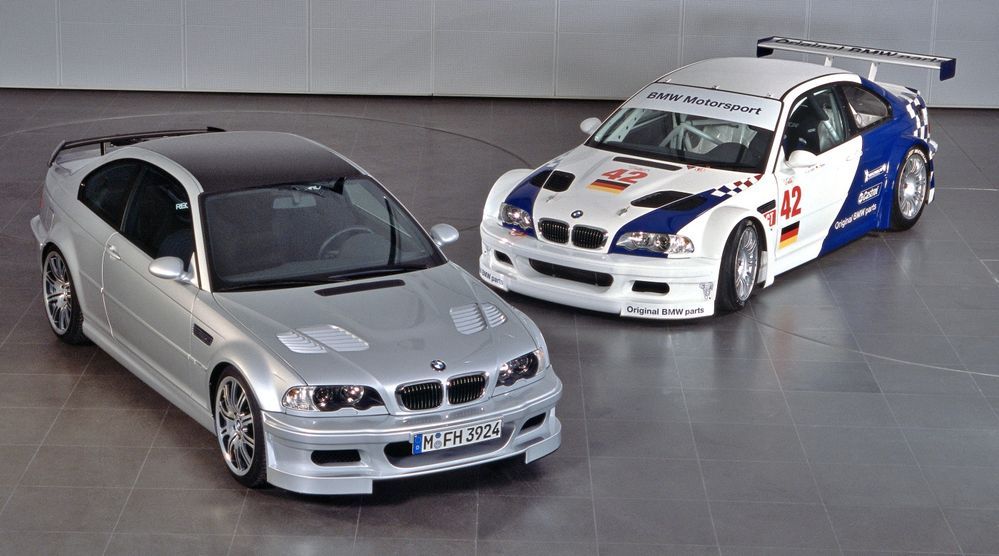 P60B40 - 2001 BMW M3 GTR (E46)
Everyone seems to have a soft spot for the E46 M3 and its near-perfect blend of classic sports car attributes. Indeed its 3.2-litre S54 was the last naturally aspirated inline-6 to feature in an M3 before the range fully embraced turbocharging with the F80.
However, the P60 fitted to the M3 GTR was a completely different beast, a true motorsports thoroughbred designed to win races. In the 2000 American Le Mans Series GT category in which BMW was fielding the racing versions of the E46 M3, their straight-six motors were holding them back from being truly competitive.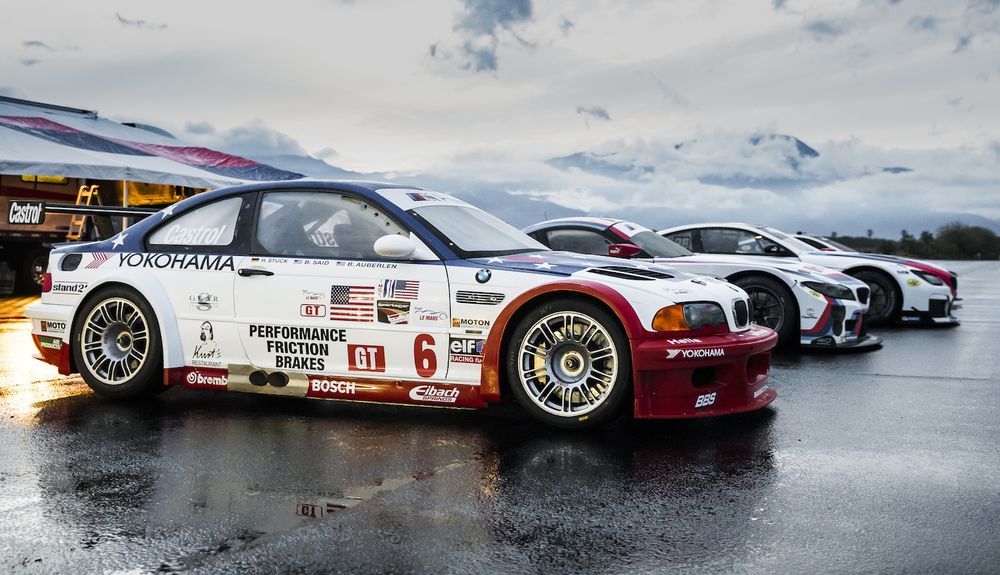 Their remedy was to create a new engine with much beefier specifications and slot them into the existing GT racers, resulting in the P60 and the M3 GTR. This flat plane crank 4.0-litre naturally aspirated V8 produced 444hp and 480Nm, quickly outpacing the competition and earning it victory in the 2001 championship along with many new fans captivated by its epic soundtrack and side-spitting exhausts.
However, controversy ensued as rival teams saw this move as an unfair advantage since the engine was never sold to the public in road-going form. After the outcry, ALMS altered the rules midway through the 2001 season to state that the car had to be on sale for a minimum of 12 months on at least two continents for their new P60-fitted M3s to continue racing in the subsequent season.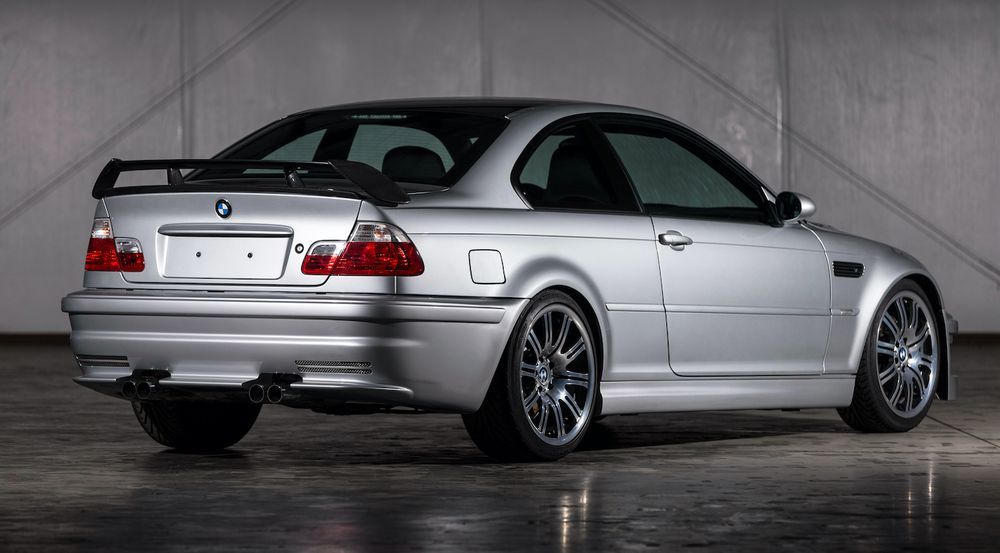 This homologation effort lead to the ultra-rare M3 GTR 'Straßen Version', or 'street version', sold for at an insanely high price of €250,000, or more than 6 times pricier than a standard M3. Reportedly, BMW initially claimed to have offered just 10 cars for sale to the general public but later confirmed that only 6 examples were ever produced with the P60 detuned to 382hp. Of that 6, 3 were development prototypes and off limits to buyers.
Just prior the 2002 season opener, ALMS again altered the rules to mandate that 100 cars and 1,000 engines be built at minimum for the M3 GTR to qualify without incurring severe penalties, effectively disallowing the car a slot on the grid.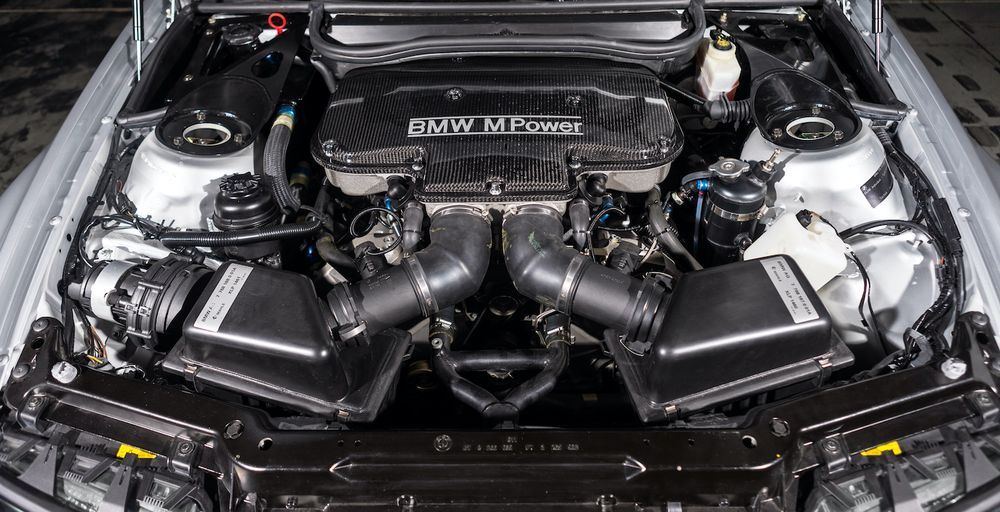 Rather than comply, BMW withdrew from the series before returning years later with a race version of the E92 M3 where it swept victory in the 2011 season with manufacturer, team, and driver championships. That must've been satisfying.
Oh yeah, the M3 GTR also got pretty famous from being the hero car in a few Need For Speed video games, but mostly from NFS: Most Wanted and NFS: Carbon. Just in case you didn't know.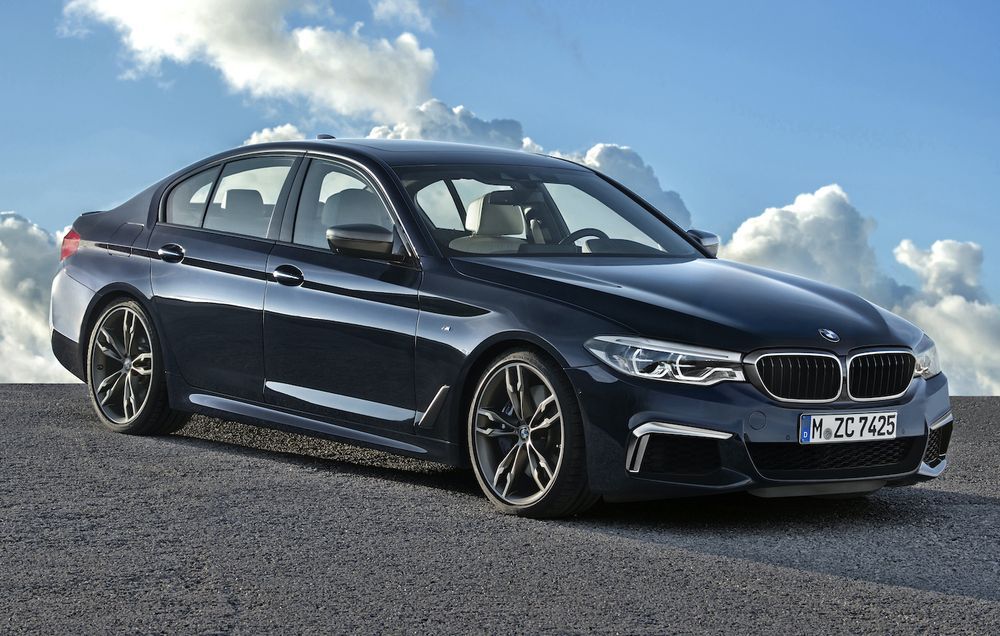 B57D30S0 - 2017 BMW M550d xDrive (G30)
Not only is this the only engine on this list that wasn't in an M car (the M550d or other Mxxx models are sub-M models, fight me) but, blasphemously, also a diesel. However, the B57 is a thoroughly deserving entrant here among such prestigious company. Here's why:
The B57, a 3.0-litre inline-6 diesel, first made its debut in the G11 7 Series, taking the reins from the tri-turbo N57 that powered the F10-based M550d, which was already a very impressive powerplant. However, with stronger internals, a revised block design, and FOUR turbochargers, it now pumped out a staggering 394hp and 760Nm of torque.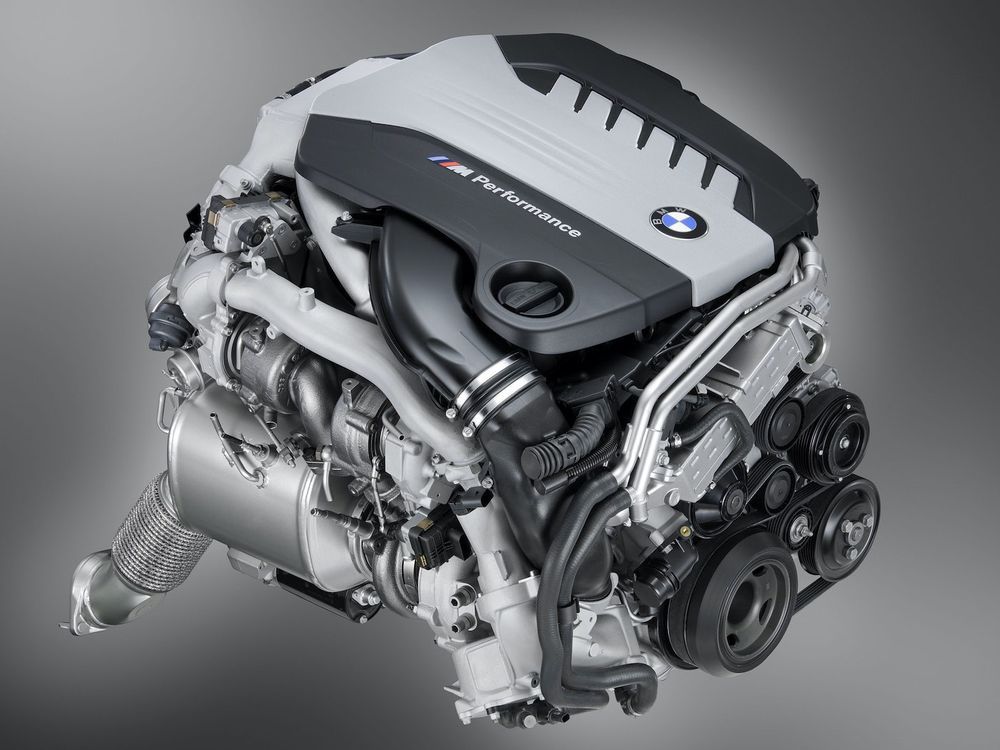 If you're familiar with diesels, you might realise how ridiculous that horsepower count is. Despite the monstrous output, its engineers managed to retain its predecessor's aluminium construction, making it as light as its petrol equivalent but with gravity-altering amounts of torque and pretty incredible fuel economy.
In the hands of aftermarket tuners, this engine can easily produce over 1,000Nm if only the transmission and driveline wouldn't tear itself apart. Insofar as its relentless torque goes, the G30 5 Series in M550d form was unstoppable - basically a runaway locomotive on four wheels.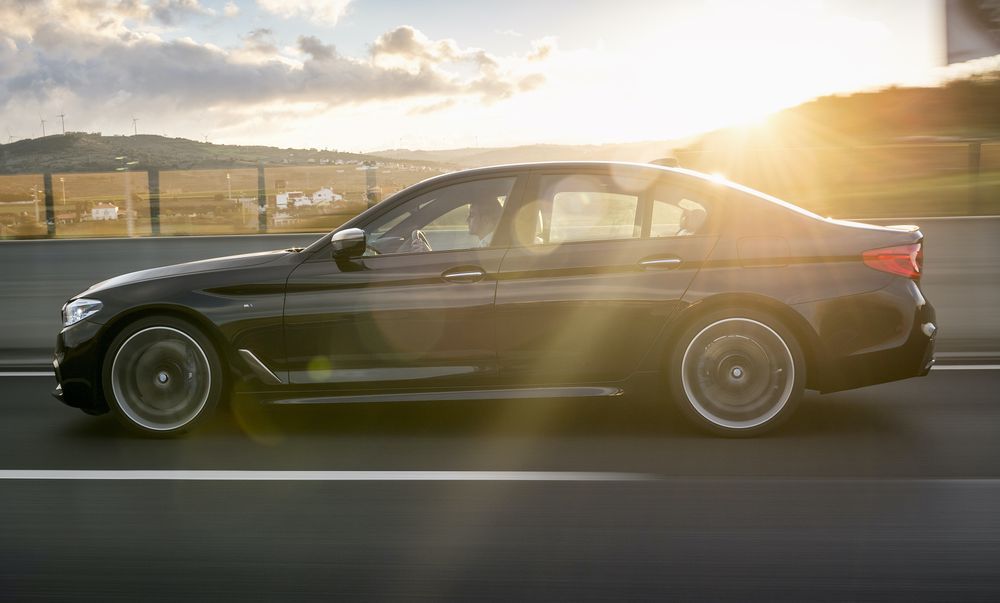 That aside, it was still an incredibly refined six-cylinder engine with impeccable low-speed manners, making it all the more beguiling. And how else besides buying a Bugatti (EB110, Veyron, Chiron) can you brag about having a quad-turbo engine?
---
---
---
---
Comments