Sultan Johor Guna Genesis G90 Limousine Sebagai Kenderaan Rasmi – Harga Dari RM585k
Auto News Sultan Johor, DYMM Sultan Ibrahim Ibni Almarhum Sultan Iskandar telah mencuri perhatian ramai apabila menggunakan kereta rare, Genesis G90 Limousine sebagai kenderaan rasmi baharu.
---
Sultan Johor dan kenderaan rare yang jarang dilihat di Malaysia memang tidak dapat dipisahkan. Lihat sahaja garaj miliknya yang menyimpan pelbagai kereta seperti hypercar, supercar dan kenderaan klasik. Citarasa tinggi baginda terhadap kereta memang tidak dapat disangkal lagi.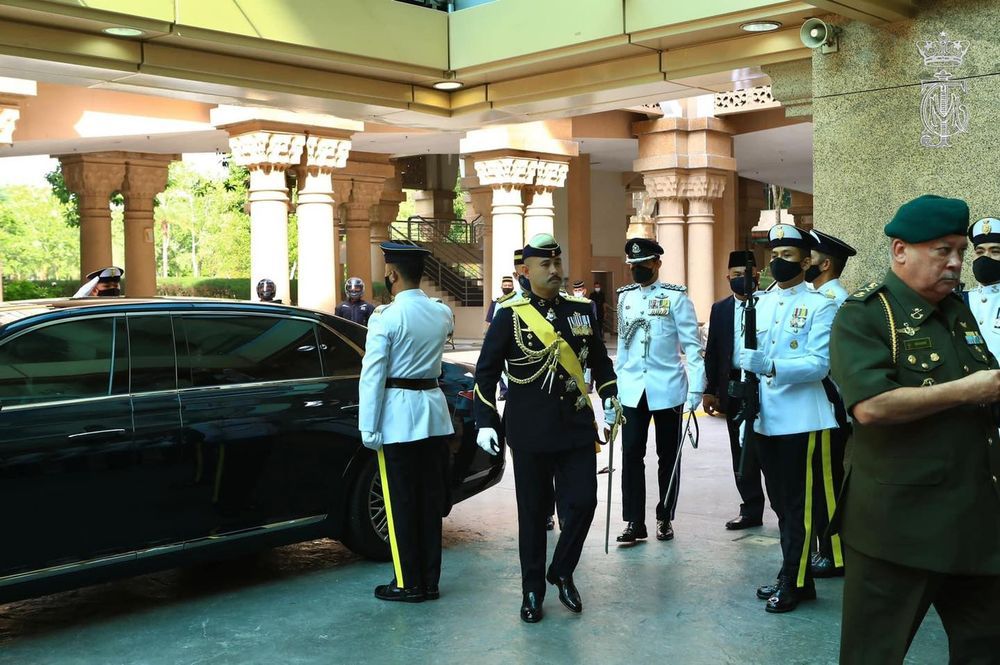 *Kredit foto: HRH Crown Prince of Johor
Baru-baru ini, Sultan Johor hadir bersama DYAM Tengku Mahkota Johor (TMJ) ke Majlis Pembukaan Penggal Persidangan Keempat DUN Johor yang ke-14 di Dewan Persidangan Dewan Negeri Johor di Iskandar Puteri. Namun kehadiran Sultan Johor mencuri perhatian umum apabila baginda tiba menaiki sebuah kenderaan mewah yang amat jarang untuk dijumpai di Malaysia, iaitu Genesis G90 Limousine.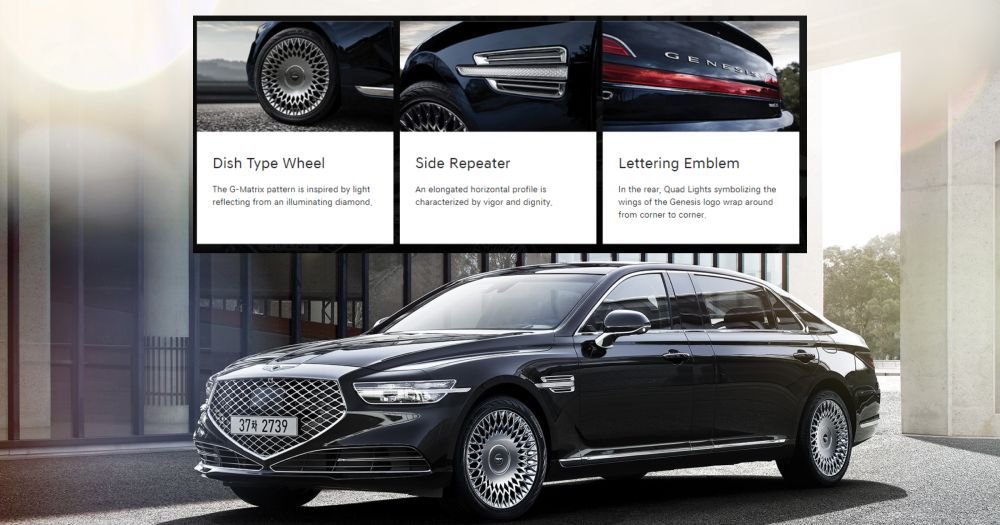 Genesis G90 Limousine ini dihasilkan oleh Genesis, sebuah pengeluar kereta mewah dari Korea dan merupakan divisi bahagian kenderaan mewah bagi Hyundai Group Motor sejak tahun 2015. Model mewah ini telah dilancarkan di peringkat global pada tahun 2019 lalu.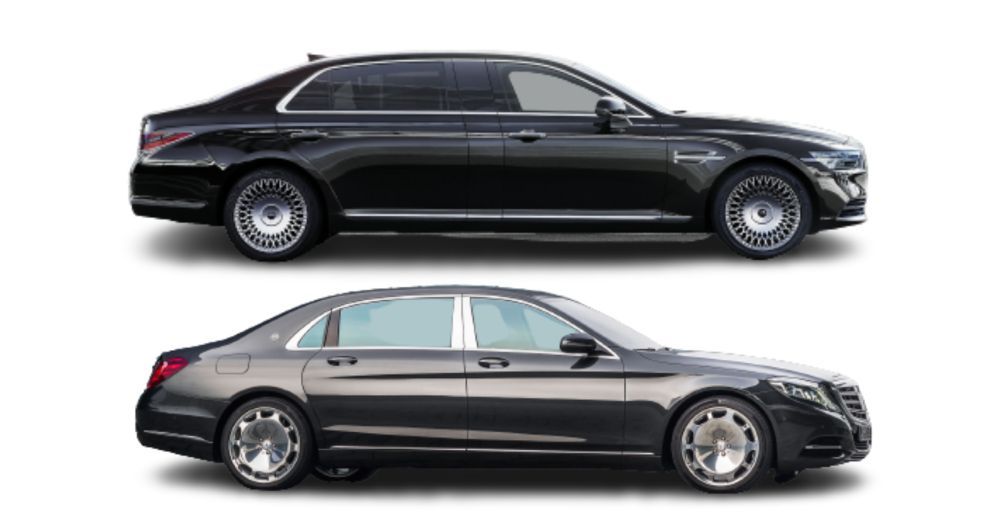 Sedan mewah bertemakan Athletic Elegance dan Horizontal Architecture ini mempunyai dimensi seperti 5,945mm panjang dan 3,450 jarak roda. Kalau nak dibandingkan dengan sedan mewah yang seangkatan dengannya seperti Mercedes Maybach S600, Genesis G90 Limousine ini lebih panjang (492mm) dan mempunyai jarak roda lebih besar (85mm) berbanding Mercedes Maybach S600.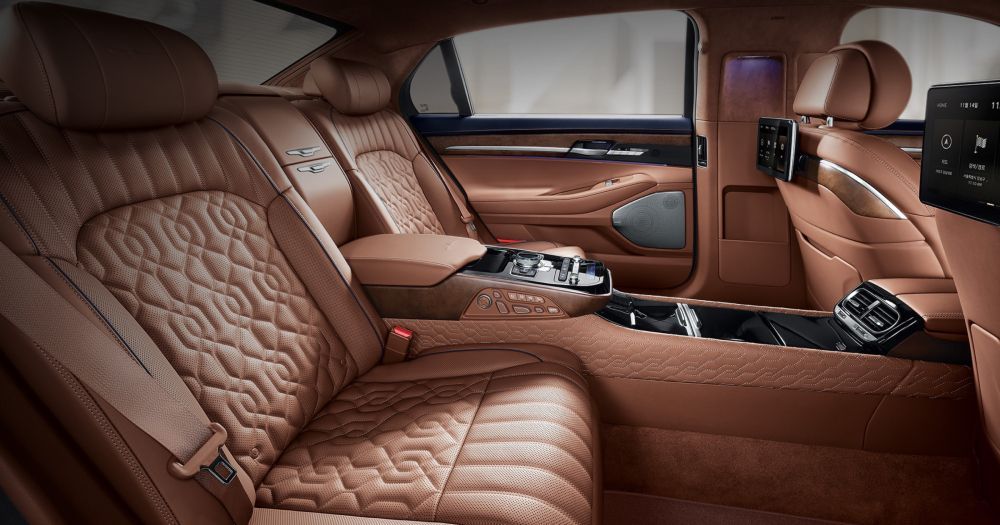 Faktor kemewahan kenderaan ini terserlah di bahagian dalamannya yang dilengkapi dengan kemasan kulit semi-aniline, paparan TV dan tempat duduk VIP dengan 18-arah pelarasan beserta perehat kaki. Kepanjangan kereta ini memberikan ruang kaki yang lebih luas dan selesa serta bukaan pintu belakangnya juga 38mm lebih panjang.

Di bawah bonet kereta ini, tersergam sebuah enjin 5.0L V8 yang menghasilkan output sebanyak 425 PS dan 520 Nm tork. Enjinnya dipadankan pula dengan kotak gear automatic 8-kelajuan dan menghantar kuasa tersebut kepada kesemua rodanya.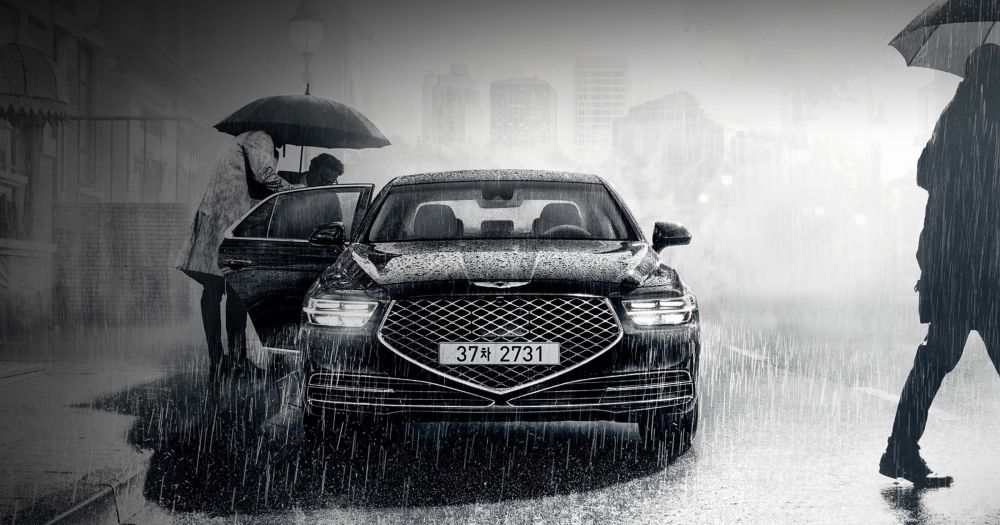 Mengikut pasaran global, Genesis G90 Limousine ini berharga dari $138,000 (RM585k) tanpa sebarang pemasangan sebarang aksesori tambahan. Walau bagaimanapun, memandangkan kereta Sultan Johor ini digunakan sebagai kenderaan rasmi, mungkin ada sedikit penambahan atau pengubahsuaian pada kereta tersebut.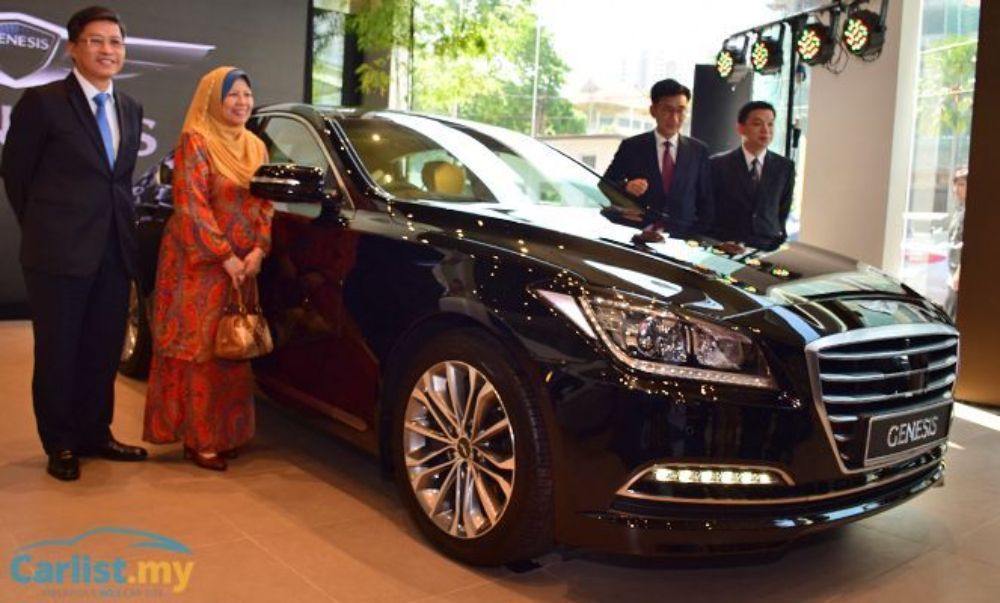 Memandangkan kereta ini merupakan kenderaan rasmi Sultan Johor, mungkin juga kereta ini dibawa masuk ke negara melalui Sime Darby Motor yang pernah melancarkan model generasi kedua Hyundai Genesis yang kini dikenali sebagai Genesis G80 dengan harga RM394k pada tahun 2015 lalu.
Namun sekiranya anda berminat, anda boleh menghubungi Hyundai secara terus untuk menempah kereta ini memandangkan model mewah Genesis G90 ini tidak dijual secara rasmi di negara ini. Tetapi, anda boleh mendapatkan model terdahulu, Hyundai Genesis 3.8 Sedan di laman web Carlist.my dalam rangkaian harga bawah RM150k.


For more latest car news, reviews, car buying guides and videos visit us at Carlist.my Auto News.
Check out all the best new & used car deals in Malaysia at Carlist.my.
Sell your car fast with the best offer? Visit us at CarlistBid.my.
Get the latest new car promotions at New Car website now.
---
---
---
---
Comments