PDRM Dedahkan Reka Bentuk Persona Dan Iriz MC2 2021 Secara Tidak Sengaja
Auto News Siaran langsung di Facebook milik Polis Perak mengenai pemeriksaan mengejut PDRM terhadap kilang Proton di Tanjung Malim sempena Operasi Pematuhan SOP secara tidak sengaja telah mendedahkan rupa bentuk Proton Persona dan Iriz MC2 kepada umum.
---
Menerusi video tersebut, model Minor Change 2 (MC2) Proton Persona dan Iriz ini kelihatan sudah siap sedia untuk dibawa ke bilik pameran. Memandangkan tarikh pelancarannya juga dijangka sudah tidak lama lagi, Proton kini dikhabarkan sedang bertungkus-lumus untuk menyiapkan lebih banyak model MC2 bagi Persona dan Iriz sebagai stok tersedia.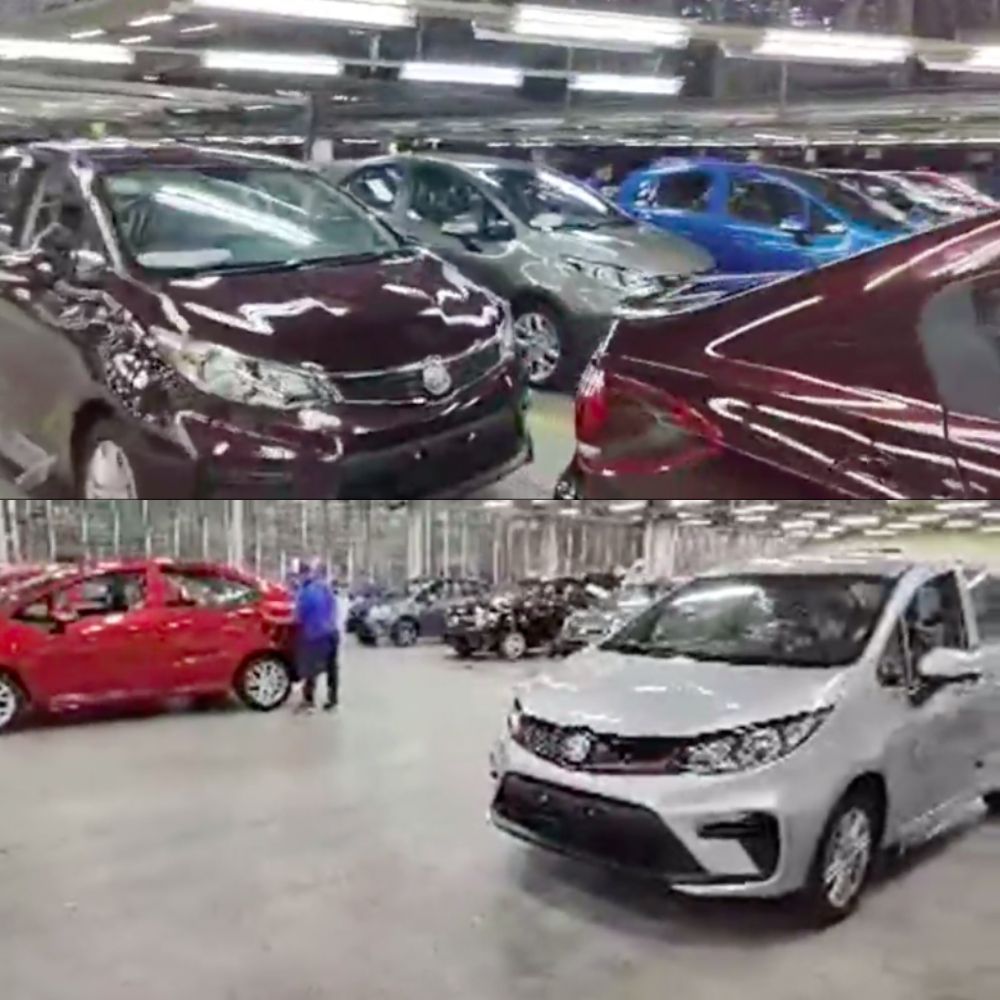 Kedua-dua kereta itu dilihat menerima bumper hadapan yang direka semula serta menerima lampu utama hadapan dalam bentuk LED. Persona dan Iriz ini juga bakal menggayakan lencana Proton baharu yang berbentuk bulat seperti di Proton X50.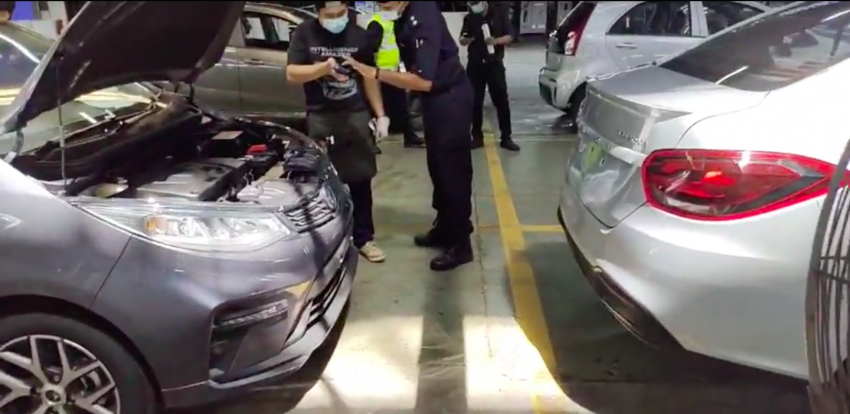 Bagi Proton Persona MC2, lampu belakangnya dilihat sedikit gelap (smoked) berbanding sebelumnya. Tetapi, khabar angin bahawa Persona ini bakal menerima lampu belakang LED masih belum dapat dipastikan.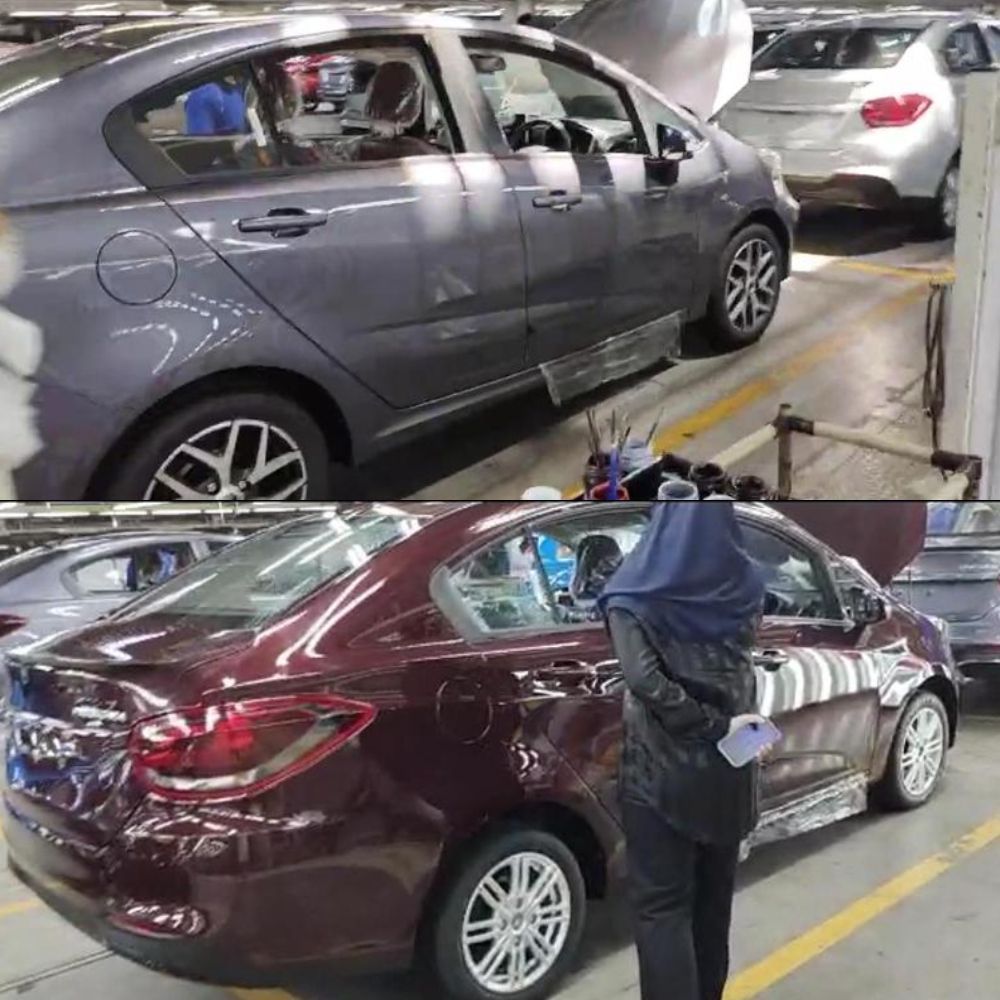 Kedua-dua model ini juga bakal hadir dengan rekaan enam-jejari berkembar bersaiz 16 inci yang baharu. Ini mungkin akan ditawarkan sebagai ciri standard bagi model 1.6 Executive dan Premium untuk Iriz dan Persona memandangkan ada model yang menggunakan rim 15 inci yang lebih kecil turut kelihatan dalam video live tersebut.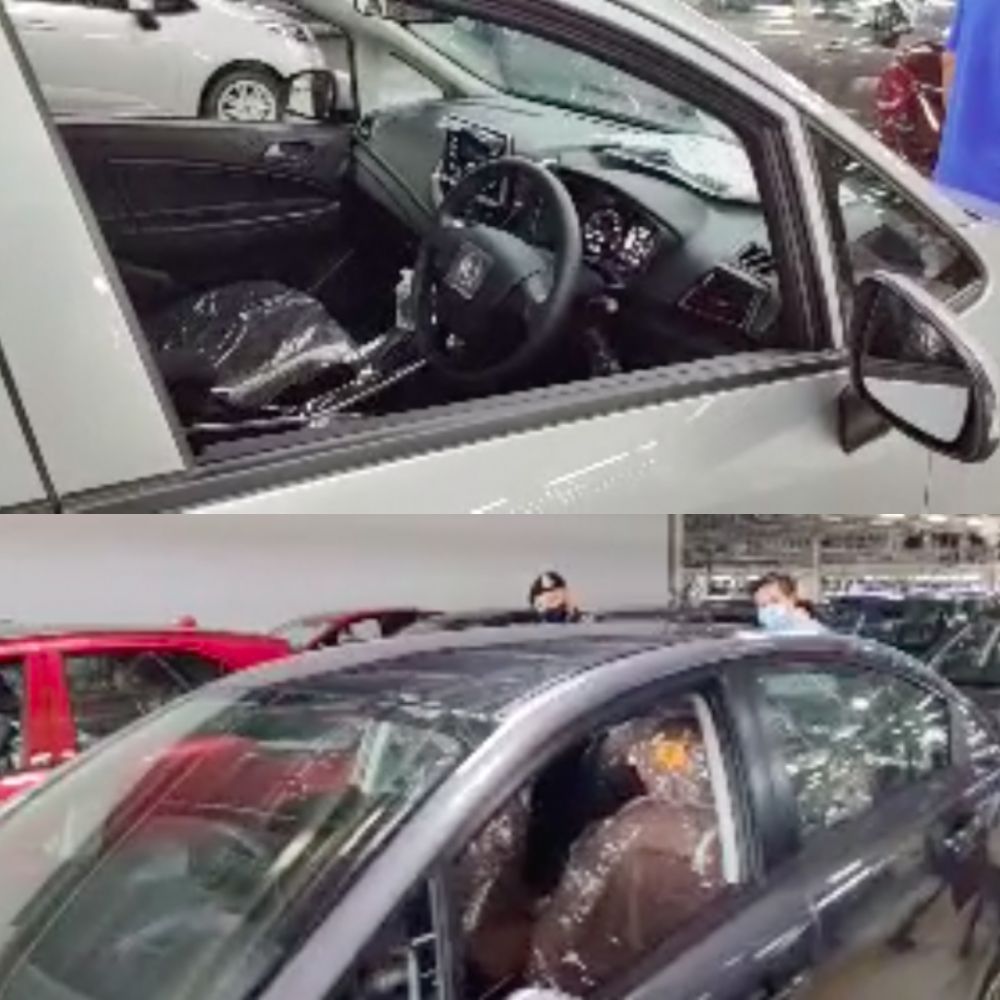 Meskipun ruangan bahagian dalaman kedua-dua kereta ini kurang jelas kelihatan, namun kita dapat pastikan bahawa Proton Persona MC2 nanti bakal hadir dengan paparan infotainment dengan skrin sentuh terapung. Model ini juga kini menggunakan papan pemuka serba hitam berbanding dwi-tona pada model sebelumnya. Difahamkan, varian Premium Persona MC2 bakal menerima balutan kulit berwarna coklat gelap pada tempat duduknya.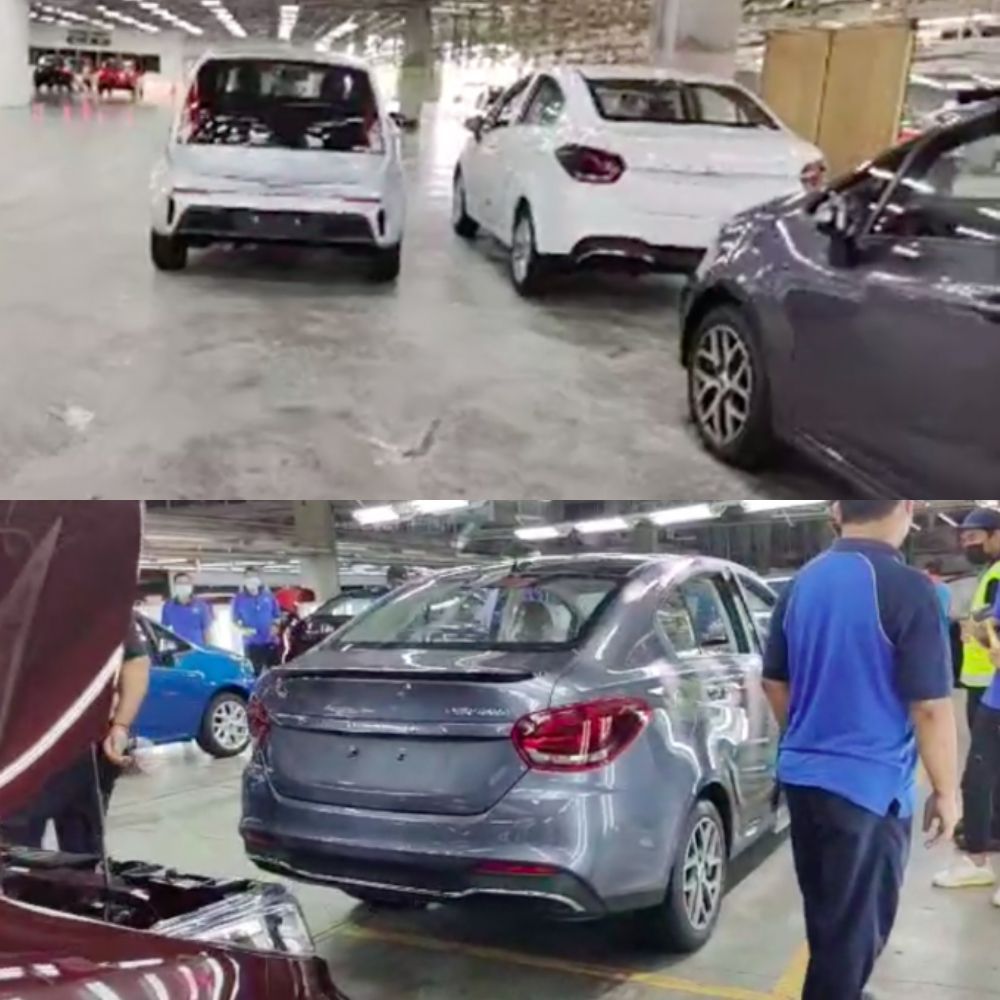 Memandangkan ianya versi facelift, tiada sebarang perubahan dijangka akan berlaku pada bahagian mekanikalnya. Bagi sesiapa yang terlepas pandang tentang Persona MC2, tiada lagi pilihan transmisi manual akan ditawarkan pada model baharu ini. Sebaliknya, Persona MC2 bakal hadir dengan 3 pilihan varian iaitu Standard 1.6L CVT, Executive 1.6L CVT dan Premium 1.6L CVT.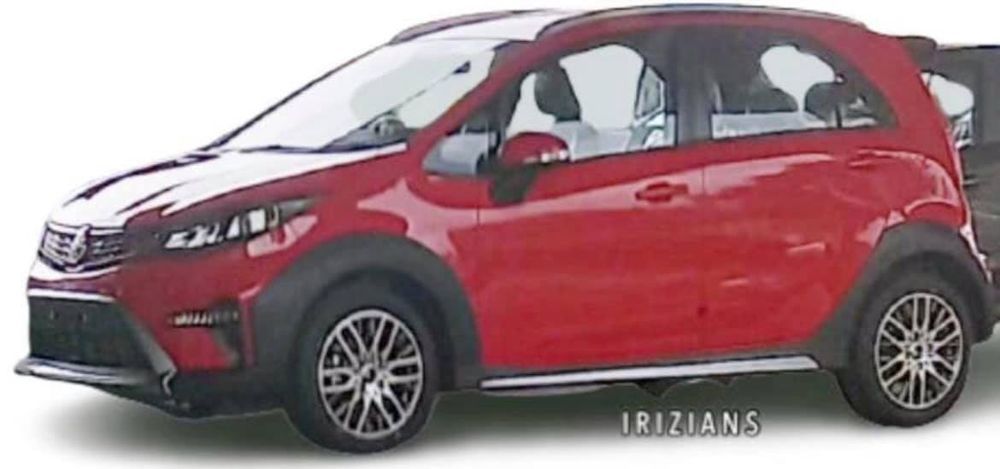 Begitu juga nasib Proton Iriz MC2 yang bakal menggugurkan varian manual serta 1.3L Executive CVT daripada barisan variannya. Iriz MC2 akan ditawarkan dalam dua kapasiti enjin yang berbeza iaitu 1.3L dan 1.6L. Barisan Proton Iriz MC2 ini akan hadir dalam 3 varian iaitu 1.3L Standard CVT, 1.6L Executive CVT dan 1.6 Active CVT. Iriz Active merupakan varian baharu Iriz yang berkonsepkan crossover. Sayangnya, varian Active gagal dikesan dalam video live terbabit.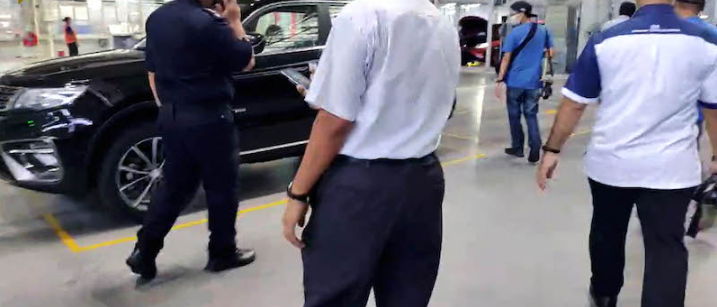 Bukan itu sahaja, video live tersebut juga menunjukkan sebuah Proton X70 berwarna hitam yang mungkin bakal diperkenalkan sama ada sebagai kereta kerajaan ataupun sebagai Proton X70 Black Edition seperti Persona Black Edition dan Exora Black Edition sebelum ini. Malah, Proton X70 berwarna hitam ini turut ditawarkan di Brunei dengan stok terhad.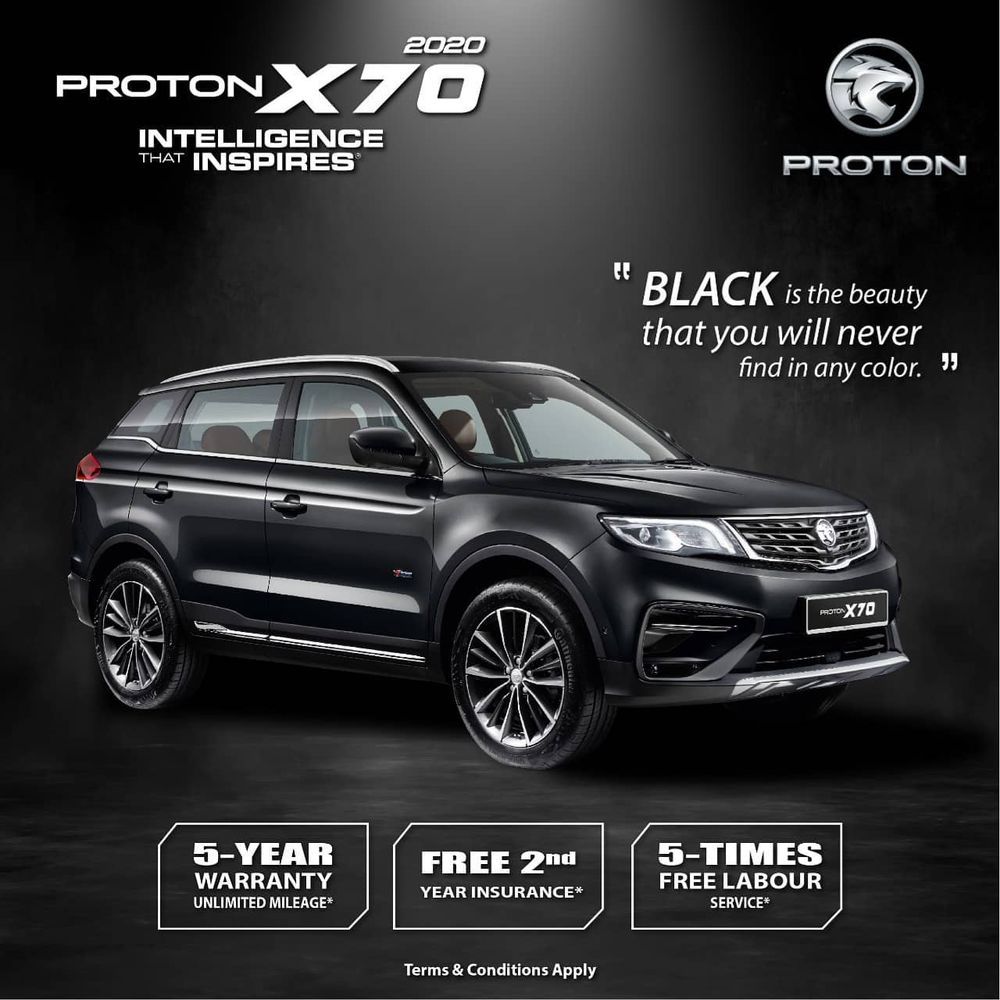 *Kredit foto: Pad Motors Proton Brunei
Seperi yang anda tahu, Proton telah mengumumkan bahawa Proton X70 Special Edition bakal ditawarkan di pasaran negara ini. Dalam versi Special Edition ini, X70 bakal hadir dengan pilihan warna Ocean Blue dan Ruby Red serta menerima cermin sisi dan bumbung berwarna hitam seperti Proton X70 Merdeka Edition. Di Brunei, model ini dikenali sebagai Proton X70 Exclusive Edition (EE).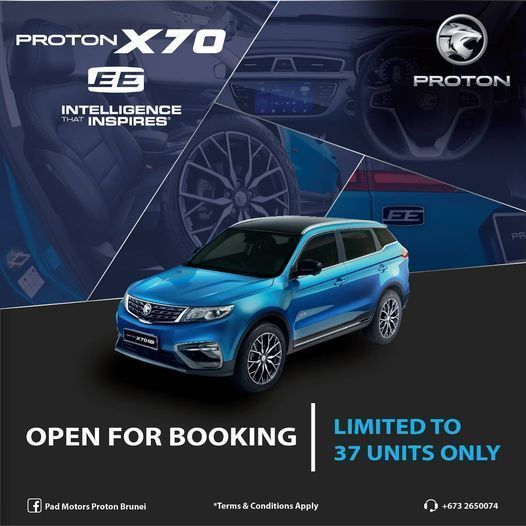 Memandangkan model-model baharu ini kelihatan sudah tersedia, memang tunggu masa sahaja Proton nak lancarkan model-model ini. Tetapi oleh sebab bilangan kes positif harian COVID-19 masih tinggi, mungkin tarikh pelancarannya terpaksa ditunda sekiranya PKPD atau total lockdown dilanjutkan.



For more latest car news, reviews, car buying guides and videos visit us at Carlist.my Auto News.
Check out all the best new & used car deals in Malaysia at Carlist.my.
Sell your car fast with the best offer? Visit us at CarlistBid.my.
Get the latest new car promotions at New Car website now.
---
---
---
---
Comments